See The Difference: ARTAS Before & After Photos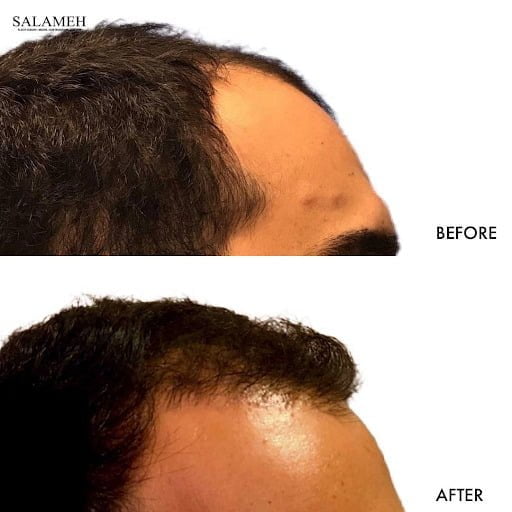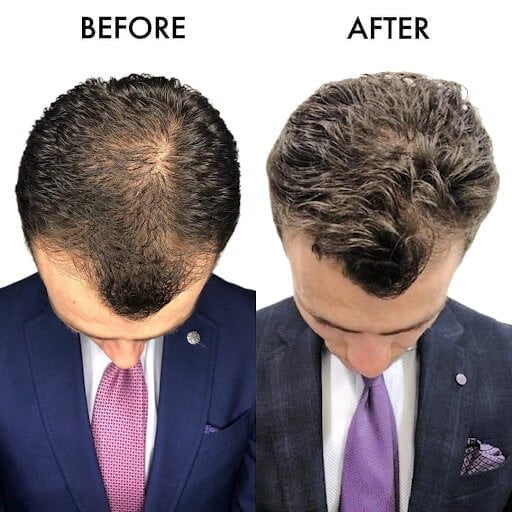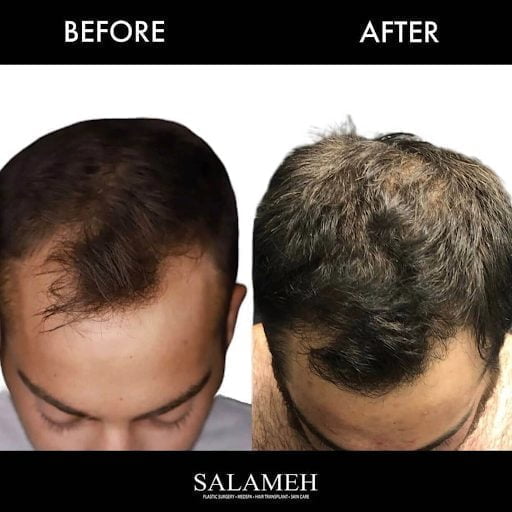 THE BEST HAIR RESTORATION TREATMENT
Regain your confidence when you choose our hair restoration procedure using ARTAS technology. Take a look at real hair restoration before and after photos as well as reviews from satisfied patients to help you discover why our patients chose Salameh Plastic Surgery and ARTAS for their hair restoration surgery.
THE SALAMEH PLASTIC SURGERY PROCESS
ARTAS robotic hair transplant is an FDA-cleared technology that is utilized by our surgeons to provide natural hair restoration. It offers minimally invasive, permanent hair restoration with like the results shown in our before and after photos.
REQUEST A
CONSULTATION

---
Discover the best comprehensive cosmetic services and plastic surgery procedures. Our patient care coordinators are on hand to help you feel empowered and informed about the services available to you and are always available to answer any questions you may have about our practice, individual procedures, or office policies.
Contact us to schedule an appointment today.
START YOUR JOURNEY NOW
Take the first step toward achieving your aesthetic goals. Simply complete the form below to schedule an online consultation today.
HOW IT WORKS
Developed by hair transplant researchers collaborating with physicians, the ARTAS System uses robotic technology to reduce human error throughout the hair implantation procedure. It is a clinically proven solution that never uses staples or stitches. You get precise graft dissection and follicle placement to ensure zero damage to your hair and no scarring on your head. You'll never have to worry about how short you cut your hair to hide scarring from your procedure!
Avoid the long recovery time and unnecessary scarring and side effects from other procedures when you try ARTAS with Salameh Plastic Surgery.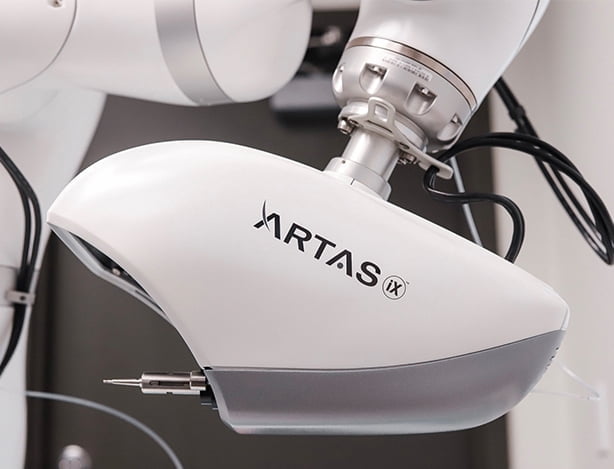 WORKING WITH THE BEST TEAM
Many studies show that by the age of 35, over 50% of men have suffered from hair loss, thinning hair, or a receding hairline. Discover how Salameh Plastic Surgery can help you fight back against disappearing hair and achieve incredible results through the ARTAS System.
Receding Hairline
Many men see their hair disappearing along their forehead. Restore and redesign your original hairline with ARTAS.
Thinning Hair
No matter where your hair is thinning, ARTAS can achieve thicker, fuller hair. Rehabilitate your entire scalp at Salameh Plastic Surgery.
Hair Loss
Forget shampoos or vitamins to restore hair at your crown or at your hairline. Try ARTAS to regain your youth and revitalize your hair.
MEET OUR PLASTIC SURGEONS
Salameh Plastic Surgery Center is a plastic surgery center dedicated to effective, natural-looking results for every patient. As a double-board certified plastic surgeon and graduate of both Vanderbilt & Yale, Dr. Bernard Salameh combines both a passion for his field with innovative techniques to benefit his patients. With an integrative approach to every procedure, our plastic surgeons use modern plastic surgery best practices and years of experience to create customized treatment plans made to reach each patient's goals while giving the most natural, anatomically proportional outcomes.

Dr. Salim (Sam) Saba is double-board certified plastic surgeon, Dr. Saba trained at the top-rated plastic surgery programs at The University of California San Diego and The University of Texas Southwestern. He has previously honed his skills at several major hospitals in New York City, and he put his skills to charitable use working with a non-profit during his five-year tenure at the American University of Beirut. Dr. Saba's approach to plastic surgery is deeply patient-centered; his philosophy can best be expressed by the statement he's most known for: "I will regard and treat you in the operating room and thereafter, as I treat my family and closest friends."
Contact us today to schedule your consultation!