With the aid of dermal fillers and botox, Salameh Plastic Surgery can help you plump, relax, and fill in lines on your entire face.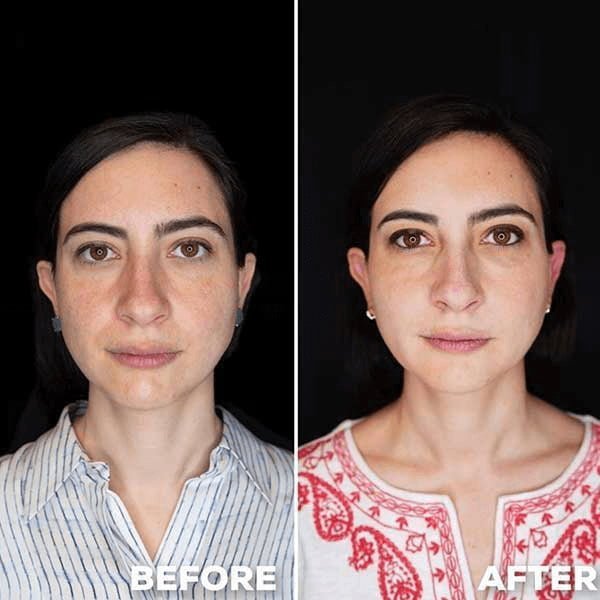 LIQUID FILLER FACELIFT
A Liquid Filler Facelift is perfect for those who want to treat themselves to the beautiful and refreshed appearance they deserve. With the aid of dermal fillers and botox, Salameh Plastic Surgery can help you plump, relax, and fill in lines on your entire face. As a non-invasive procedure, it's quick, mostly painless, and has minimal recovery time.
LIQUID FACELIFT AT SALAMEH PLASTIC SURGERY
Before your filler facelift appointment, you will meet with Dr. Salameh to discuss your goals and target areas. He, along with our team, will recommend the procedures and surgeries they think will best fit your anatomic characteristics and aesthetic preference.
Once you come in for your treatment, we inject the areas of your face that were previously discussed to create new contours, plump sagging areas, and soften the appearance of wrinkles and lines while preserving natural facial expressions. These types of injections generally take a few minutes and can be customized to your unique facial features and preferences.
A YOUNGER LOOKING YOU
At Salameh Plastic Surgery, we strive to help you achieve the younger-looking skin of your best years. With a focus on your health and safety, every cosmetic surgery and non-surgical procedure is performed by our experienced plastic surgeon, Dr. Salameh. He has spent over 15 years in the plastic surgery field helping patients rejuvenate their faces and bodies. Just read our reviews to hear what others had to say about his expertise and personalized care.
REQUEST A
CONSULTATION

---
Discover the best comprehensive cosmetic services and plastic surgery procedures. Our patient care coordinators are on hand to help you feel empowered and informed about the services available to you and are always available to answer any questions you may have about our practice, individual procedures, or office policies.
Contact us to schedule an appointment today.
START YOUR JOURNEY NOW
Take the first step toward achieving your aesthetic goals. Simply complete the form below to schedule an online consultation today.
MEET OUR PLASTIC SURGEONS
Salameh Plastic Surgery Center is a plastic surgery center dedicated to effective, natural-looking results for every patient. As a double-board certified plastic surgeon and graduate of both Vanderbilt & Yale, Dr. Bernard Salameh combines both a passion for his field with innovative techniques to benefit his patients. With an integrative approach to every procedure, our plastic surgeons use modern plastic surgery best practices and years of experience to create customized treatment plans made to reach each patient's goals while giving the most natural, anatomically proportional outcomes.

Dr. Salim (Sam) Saba is double-board certified plastic surgeon, Dr. Saba trained at the top-rated plastic surgery programs at The University of California San Diego and The University of Texas Southwestern. He has previously honed his skills at several major hospitals in New York City, and he put his skills to charitable use working with a non-profit during his five-year tenure at the American University of Beirut. Dr. Saba's approach to plastic surgery is deeply patient-centered; his philosophy can best be expressed by the statement he's most known for: "I will regard and treat you in the operating room and thereafter, as I treat my family and closest friends."
Contact us today to schedule your consultation!