Babies are among the greatest gifts to every family. Being a mother is amazing, however, many women are worried about the changes that their body undergoes after birth and lactation. The benefits of breastfeeding are both emotional and physical, and it also gives your child an ideal head start. However, breastfeeding can lead to sagging breasts. Salameh Plastic Surgery Center will advise you on how to address sagging breasts following breastfeeding.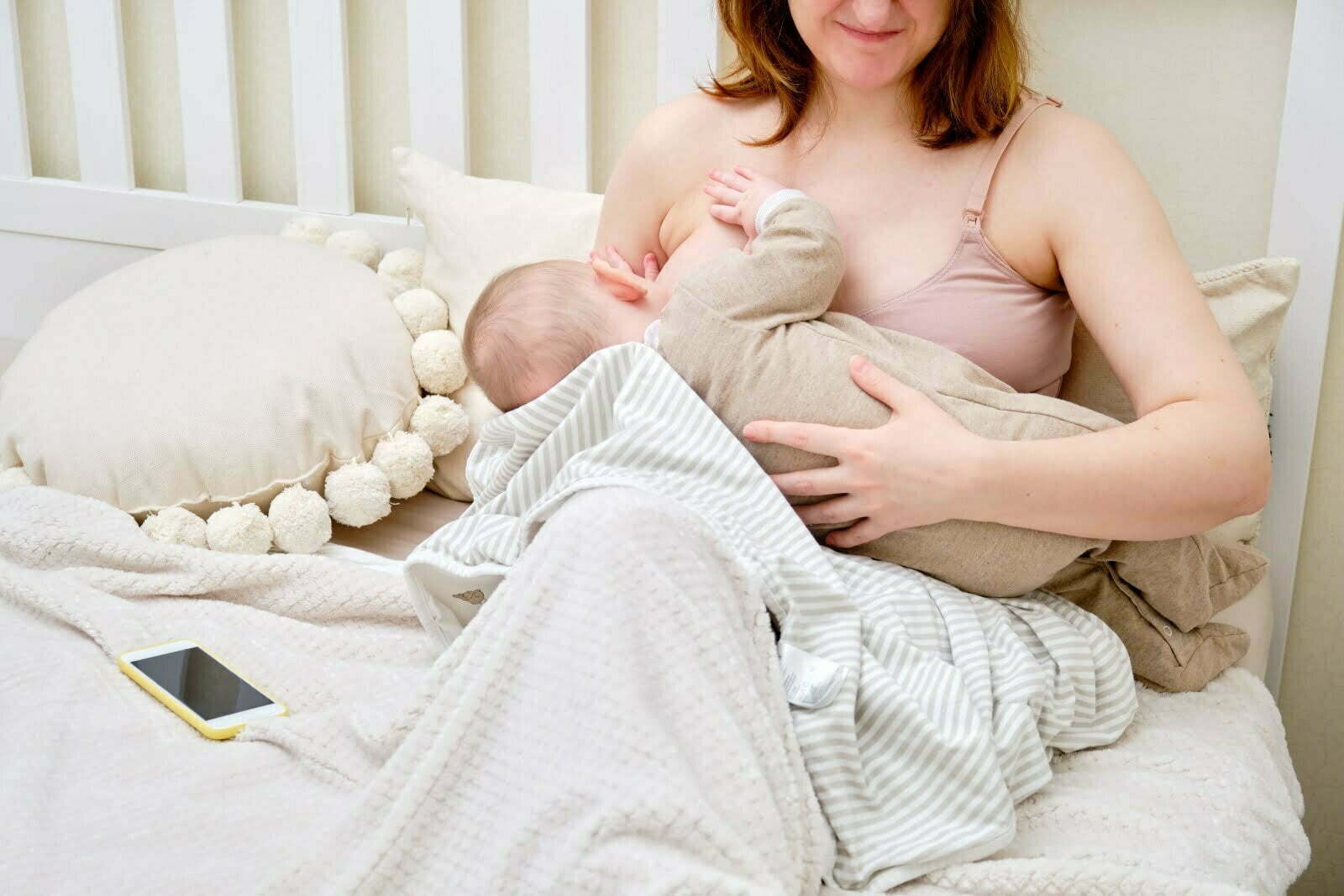 Your breasts' shape, size, and form can change when you breastfeed. In preparation for breastfeeding the breast tissue and milk-producing glands grow and fill up. After you've stopped breastfeeding the breasts will shrink back to their original size. The degree that your breasts return to their shape and size before pregnancy is dependent on several factors, such as age, weight gain throughout pregnancy as well as genetics. If you've been smoking the skin may be suffering from less elasticity, making it more prone to shrinkage.
How To Prevent Sagging Breast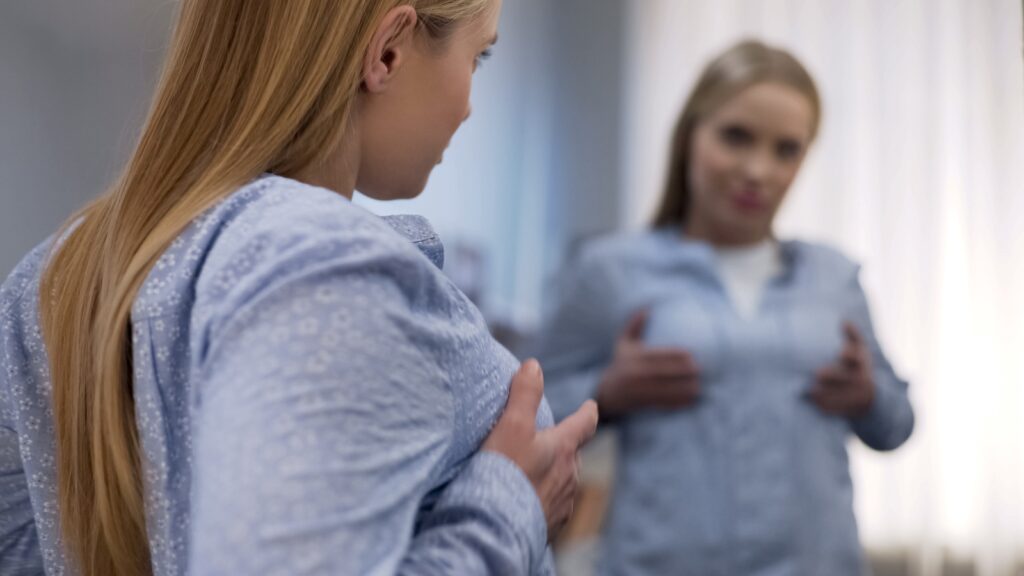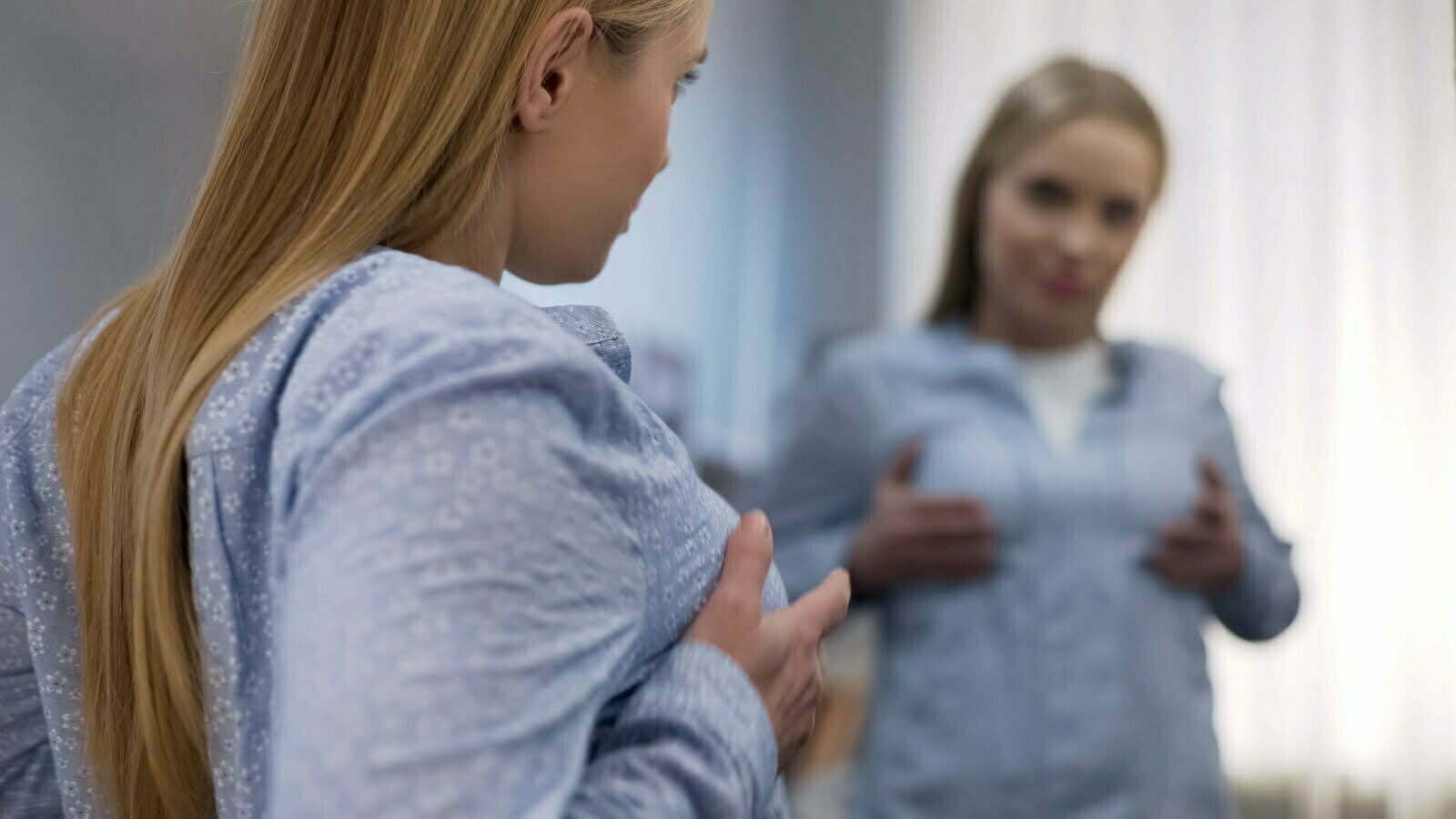 While there's nothing you can do to alter the process of aging, there are certain ways to stop breasts from sagging. Follow these natural breast enhancer tips and keep in mind that maintaining a steady weight through a healthy lifestyle and routine exercise can eliminate changes in breast size over time.
Sports Bra
Be sure that your breasts are supported throughout the inevitable changes of pregnancy by selecting the correct size of bra. If you wear a bra that's not properly fitted particularly when you're active and prone to accidents, it can result in injuries and pain. Be sure to take off your bra before sleeping since it could hinder the circulation of blood.
A well-fitted bra can strengthen your breasts and helps reduce the appearance of drooping. But, the results depend on the appropriate shape, size, and material that will provide desired comfort and support. Consulting with experts can also aid in selecting the perfect fitting.
Exercise
The lymphatic glands in your breasts, the fat cells, and ligaments won't gain from a workout, but the muscles that are below those of your chest called pectorals could. Intensifying the pectoralis major as well as minor will give your breasts an appearance that is a little more lifted. Think about adding push-ups, chest presses, and free weights to your exercise routine.
Exercise reduces the fat that is stored in tissues, as well as building up the body and increasing strength. The exercises for chest muscles include push-ups and dips for triceps, apart from bent-forward cable crossings as well as pec deck machine repetitions and barbell bench presses. But, reshaping won't be as effective as surgical procedures. Results are best if skin elasticity is strong and the sagging is minimal.
Moisturize and Exfoliate your Skin
Exfoliation is an important step in helping your skin shed its older layers. This will lead to a glowing, smoother appearance. This is similar to cleansing your skin deep and may even minimize the size of pores and fade discoloration over time. After exfoliating and repairing the skin, regular moisturizing is the next step. Moisturizers nourish your skin, shielding it from redness, flaking, inflammation, or even cracking. It is recommended to apply them daily.
Apply a moisturizer to your skin every day by focusing your attention on the chest area to keep your skin hydrated and firm. Choose a natural lotion with natural extracts that help maintain the skin and give it a youthful, taut appearance. Make sure you make use of an exfoliating lotion or scrub to exfoliate the breasts when bathing daily. The elimination of dead cells boosts blood circulation and helps restore elasticity.
Good Posture
Poor posture, for example, having a bent or hunched back, can cause breasts to hang from themselves, placing more stress and strain on the tissue of your breasts. Proper posture, on the contrary, requires instructing your body to adopt positions in your movements that place the least strain on muscles and ligaments.
If you keep an upright back and shoulders, a good posture helps evenly distribute your weight across your body. It also helps to prevent sagging. Poor posture and hunched shoulders are a sign of unsupported breasts. If you're not mindful of your body posture it will only contribute to the appearance of your body. Make sure your shoulders are forward and your spine is as straight as possible.
Fats
Maintain your health and reduce unnecessary pregnancy weight by eating a balanced diet high in whole grains and fruits. Replace vegetable oils and saturated animal fats with olive oil. Vitamin B and vitamin E fight wrinkles and improve skin texture and elasticity.
There is no need to shed pounds or have weight gain. Instead, maintain a steady weight at a rate that is good for you. This can prevent breast sagging and will make the breasts firmer.
Smoking
Research has shown that smoking cigarettes significantly decreases the ability of your skin to heal any damage that has been done to it. The process of regenerating the skin cells of your body is impeded by the heavy use of tobacco which can cause premature aging, dryness, and wrinkles. Keep your shapely breasts by avoiding smoking cigarettes.
Smoking speeds up the aging process. The aging process causes tissues, including the ligaments of the breast to lose their firmness. Smoking can accelerate aging by degrading elastin, an amino acid that keeps skin soft.
Hot and Cold Showers
Hot water can open your pores, while the colder water tightens. That's the reason why changing the temperature of the water in the shower is believed to be a great method to increase blood circulation. A boost in blood flow results in a uniform tone. It also provides vital nutrients and cleanses your skin.
When you shower, alternately switching between cold or hot water massage your breasts after the shower can help prevent the breasts from sliding and improve their elasticity. One tip to follow is to finish the shower by soaking in cold water since it is believed to assist in firming the breasts.
Wean Your Baby
Weaning is a natural phase in the development of your baby. It's an ongoing process that involves providing your baby with food while breastfeeding. If you're about to start with your child's weaning it is recommended to start slowly so that fat tissues have enough time to rebuild within your breasts. Reduce the frequency of breastfeeding sessions gradually to ensure that you are restoring your boobs' shape before birth.
Solid food helps babies practice tongue, lip, and jaw motions. It is also an important activity for social interaction. It is believed that babies can learn about eating from watching other children. The process also offers a wonderful opportunity for all the members of your family to be active in the feeding of your child.
Lose Weight
Like weaning, weight loss post-baby is an important process that you should not rush. Give your body the chance to adapt to every one of these changes. A sudden increase in size can cause extra skin that is loose and sagging particularly around the breasts. This skin cannot bounce back. 
Work out and eat healthy in moderate amounts if you wish to lose weight healthily and sustainably. Women who breastfeed can lose weight during pregnancy, but they must make sure to do it gradually. If you notice that the pounds are simply dropping off the skin, it won't be in a position to keep up. Begin to lose weight gradually so that your skin gets time to adapt to changes.
Breast Augmentation 101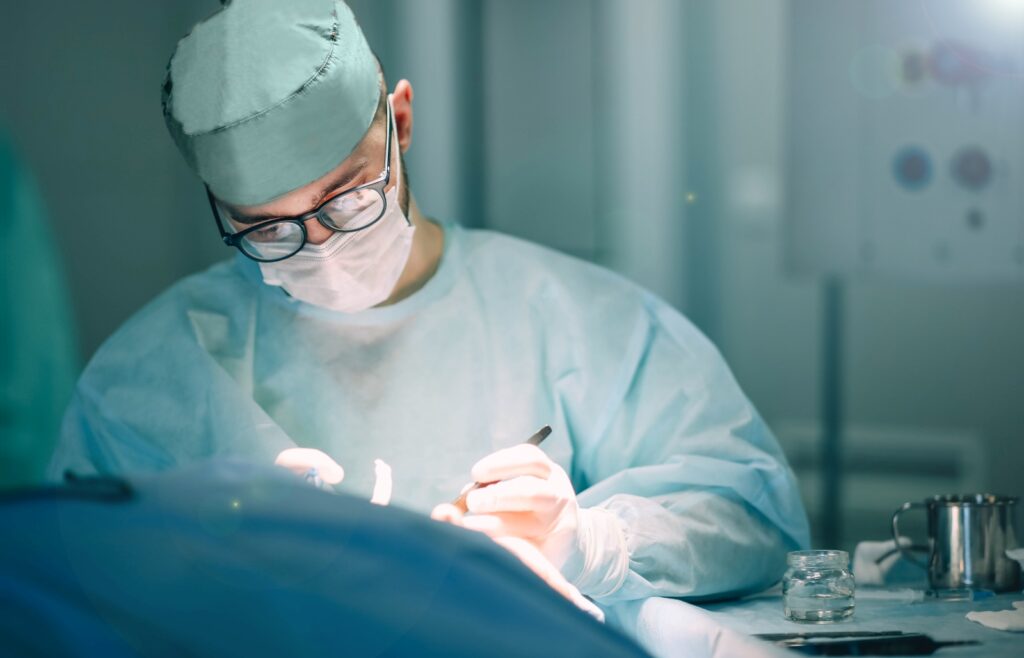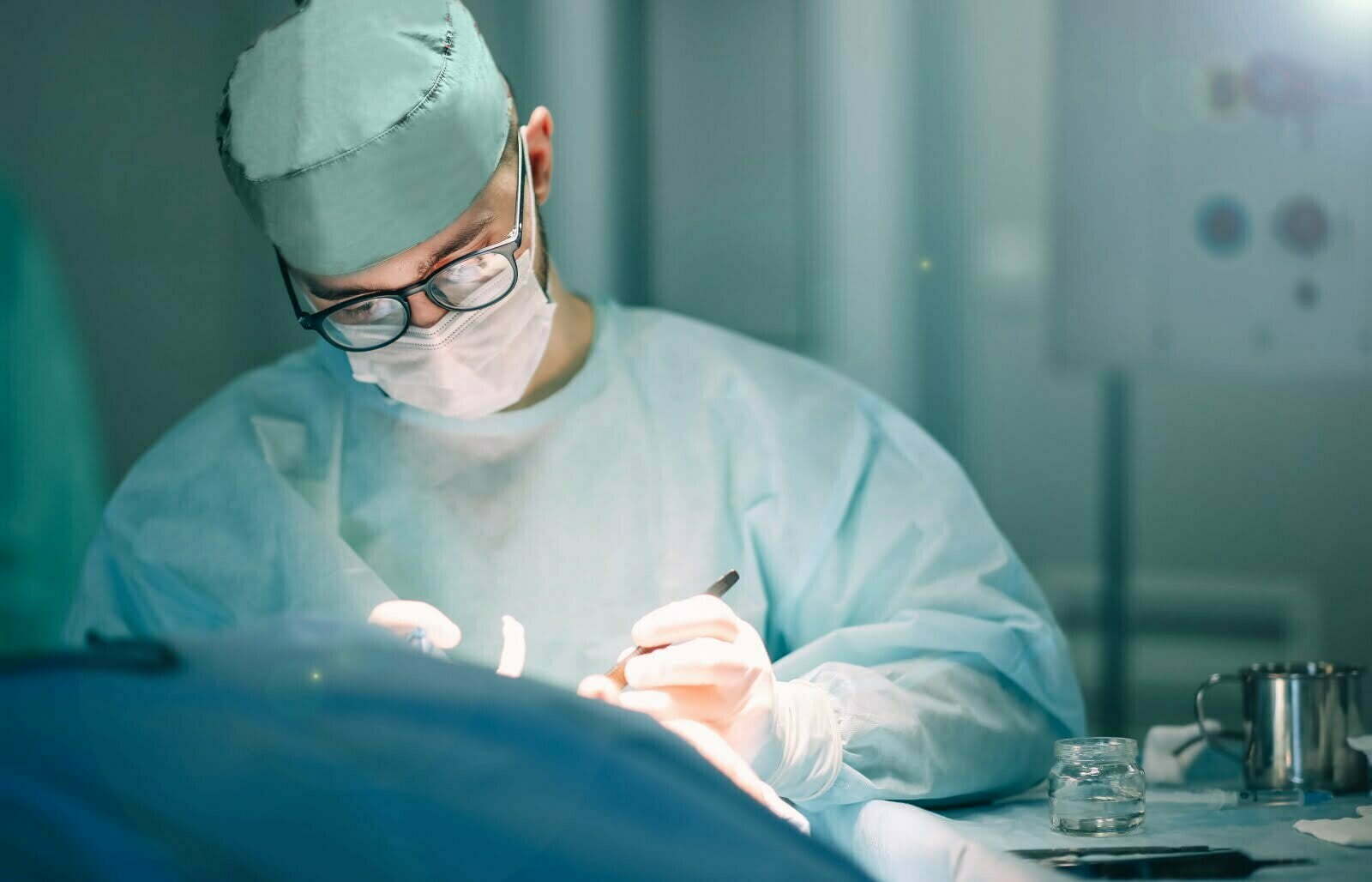 Mastopexy Lift
Salameh Plastic Surgery also offers mastopexy lift surgeries for male and female breast enhancement. This procedure is the best option for those whose breasts tend to sag because of stretched skin, however, you have sufficient breast tissue and volume. In the course of treatment, an incision will be cut around the nipple area that could extend to the lower pole. 
The skin that is not used will be removed and the nipples will be moved up. The skin is pulled in a way to help you get a firm and perky tummy. Different surgeons provide an incision that is shaped like a Lollipop or anchor-shaped incision for a breast lift. 
Breast Enhancement (Implants)
A breast lift alone is an effective solution for dealing with sagging breasts among women. Implants placed on your breasts in some cases will help push your nipples back toward the proper position, and help give your breasts a more attractive look and be more youthful. In the course of surgery, Salameh Plastic Surgery Center will perform breast enhancements surgery for more promising results. 
A pocket will be made inside your breasts to allow the insertion of implants. This can result in more youthful bigger thighs that highlight your cleavage, and give you the fullness of your upper pole. This option is only for minor breast sagging and those with healthy skin, as the weight of implants could cause sagging in the years following. Our surgeons are known as one of the top plastic surgeons in Kentucky. We can assure your safety is in the best and good hands.
Breast Lifts with Implants
In certain situations, there are occasions when the combination of lift and augmentation can be used to achieve the desired outcomes. This is ideal for ladies who are sagging and have deflated breasts. If the breast tissue has shrunk and the skin is stretched, this could be the ideal solution for you. The procedure involves removing the skin that is stretched and repositioning the nipples as well as implant placement to restore an attractive and full-figured appearance.
The sizes such as 32a breast augmentation, 32c breast implants, 32dd breast, 34a to 34c breast augmentation, 34c breast, 34d boobs, 34dd breast, 36 c breast, 36 d breast or 36b breast augmentation are just one of the wide range of sizes that our surgeon do operations with. The before and after breast enlargement effects will be visible after a few months of pain and swelling, though it's hard in the first few months the results will make the enduring times worth it.
Breast Reduction
If you're naturally big breasts and suffer from sagging, you may get better results from the reduction of your breasts that provides an effect of lifting. The excess tissue is taken away to decrease its size, along with the shifting of the nipples to an elevated level. This procedure can give you a youthful and sexy body; even more importantly, it will make your breasts more proportional to the other body parts.
If you've decided to end your struggle with your flabby breasts, make an appointment with Salameh Plastic Surgery Center to discuss your expectations regarding the procedure and develop a plan to help you meet your desired aesthetic goals.
The Top Breast Implant Surgeons Near Me
The top plastic surgeons in Kentucky at Salameh Plastic Surgery Center have years of expertise in the field and have performed hundreds of surgeries on various patients. The fact that we have the best plastic surgery in Evansville Indiana and Bowling Green allows it to be more accessible for those who want to undergo surgery like Lipedema, Liposuction, and various breast, body, and facial procedures. 
Whichever procedure you choose, you can be confident that you're well-informed with the help of our double-board-certified ABPS (American Board for Plastic Surgery) plastic surgeons Dr. Bernard Salameh and Dr. Sam Saba, They are also members of the American Society of Plastic Surgeons. They are widely regarded as the most skilled plastic surgeons in Bowling Green, KY, and will do everything to make sure you're satisfied with the results regardless of the option you pick.
Ever wonder how much does a breast lift cost in Kentucky and be anxious about the price? Well, worry no more! Salameh plastic surgeons that do payment plans also offer breast implants payment options such as Credit Care and PatientFi to all of our patients who want to go under surgery. 
Conclusion
Breast sagging is generally just a harmless cosmetic feature. The term saggy breast or downturned breasts is usually used to refer to nipples that appear lower or ones that are pointed downwards and can be mild or extreme. Pregnancy, specifically multiple pregnancies, can typically result in sagging breasts regardless of the method the mother chooses to feed her child. It is typically caused by an increase in weight and loss, which causes the skin to expand and then not return to pre-pregnancy sizes. 
The breasts of some women grow in several sizes as they breastfeed. When they stop the breast tissue that is responsible for the production of milk will rebound, or involute. It usually takes around six months to regain the shape they were in before their pregnancy. Sometimes the breasts remain deflated looking. 
There are some natural ways to mend saggy breasts but the most convenient way to do it is by surgery options. Salameh Plastic Surgery Center has produced promising results for our hundreds of patients from America as well as outside the country. You can view our patient's feedback and Salameh plastic surgery reviews on our website for credibility references.
Are you still wondering do breast implants feel real, do fake boobs feel different, do implants feel natural, or even how do breast implants feel? All of your questions and wonders will be answered by our top plastic surgeons in Kentucky Dr. Salameh and Dr. Saba through our consultations!
So, what are you waiting for? Share your journey with us today! Schedule a consultation with us by clicking this link at Salameh Plastic Surgery Center, or call us at (270) 228-3708.