Breast lift surgery might be the perfect option for you. It's distinctly different from other breast augmentation procedures, such as implants or even a traditional reduction. There are many reasons that you might consider a lift. Ultimately, it all comes down to how you feel about your body and the results you want. Dr. Salameh can discuss the possibilities when you come in for a consultation.
Feeling comfortable and beautiful in your body is the goal of any procedure. You have to feel confident and gorgeous every minute of the day, from the time you wake up until you go to sleep. A breast lift procedure may be able to do that for you. The first step is understanding what it entails. That way, you have the information you need to figure out what you want from your appointment.
Defying Gravity
Time and gravity can take their toll on your breasts. Not only do breasts lose their volume and begin to droop as you age, but other factors contribute to breast ptosis (i.e. drooping or sagging), as well. Losing weight can lead to a droop, as can pregnancy on its own because your breasts naturally get bigger, then lose volume after you give birth. If you breastfeed, then that can have a sagging effect on your breasts, as well.
Breast lift surgery is ideal when you simply want to fix gravity. One way to tell that your breasts are sagging is to experiment with the pencil test. It's simple and seems silly, but it's effective. Place a pencil, pen, or marker beneath your breasts. If it stays in place, trapped between your breast and your rib cage, then you know that you have a sagging situation that may benefit from a breast lift.
The Right Size
Are you happy with the overall size of your breasts? When you just want to deal with the sag and return some of the volume to your breasts, then a breast lift procedure might be the perfect choice. Implants can restore the shape of your breasts, but they add more fullness and volume. If you're content with your cup size, then a lift can simply put things back where they're supposed to be and restore your confidence.
Different Possibilities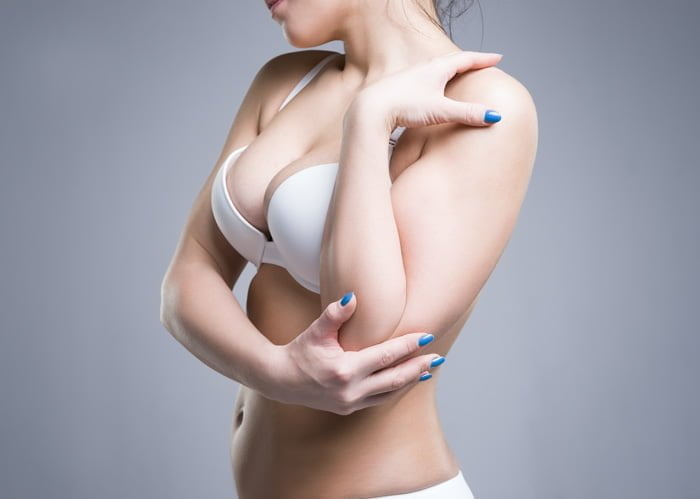 There are revolutionary techniques typically used in breast lift procedures, but they should always be performed by a skilled surgeon with a strong background of experience and education. Since a breast lift is still a major surgery, and one that can significantly alter and enhance your existing contours, you'll need to ensure that you get the very best results from the very best plastic surgeon. If, in your consultation, you find that there are options beside a breast lift that will better fit your goals, we can help you plan for that, as well. Most of the time, however, a breast lift will be done in conjunction with an augmentation or reduction. 
Your plastic surgeon might discover that breast augmentation would be better for you, but you can also discuss the pros and cons of breast lift surgery to figure out if that will give you the results you want. To get started, call to arrange a consultation with Salameh Plastic Surgery. Our skilled experts can walk you through your options and help you to make the best decision for your breasts, your body type, and your desires.