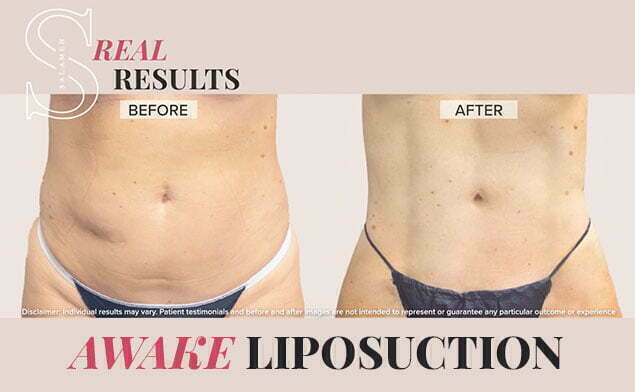 World-renowned Plastic Surgeons
At Salameh Plastic Surgery Center, we put you first. Your happiness and satisfaction with your outcome are our number one priority. We stand behind our work, and we won't stop until we make sure you get the results you're looking for. We specialize in cosmetic plastic surgery procedures, and that's all we focus on in our practice – to deliver you the best outcome and experience possible. We are well-known for awake liposuction (including advanced areas like calves and ankles), awake tummy tuck, and awake male breast reduction. We are also top-center for breast implant procedures. Your procedure will be performed in our surgical facility, accredited by the American Association of Ambulatory Surgical Facilities (AAASF), the gold standard for outpatient surgical centers, to ensure your safety with us.
Start Your Free Consultation Now
Before and After
Our dedicated team will work with you closely during every step of your journey from consultation through post-surgery care. We will consider your current physique, overall look, and desired outcomes to develop a personalized treatment plan for you. Enhance your natural beauty by scheduling a consultation with us today.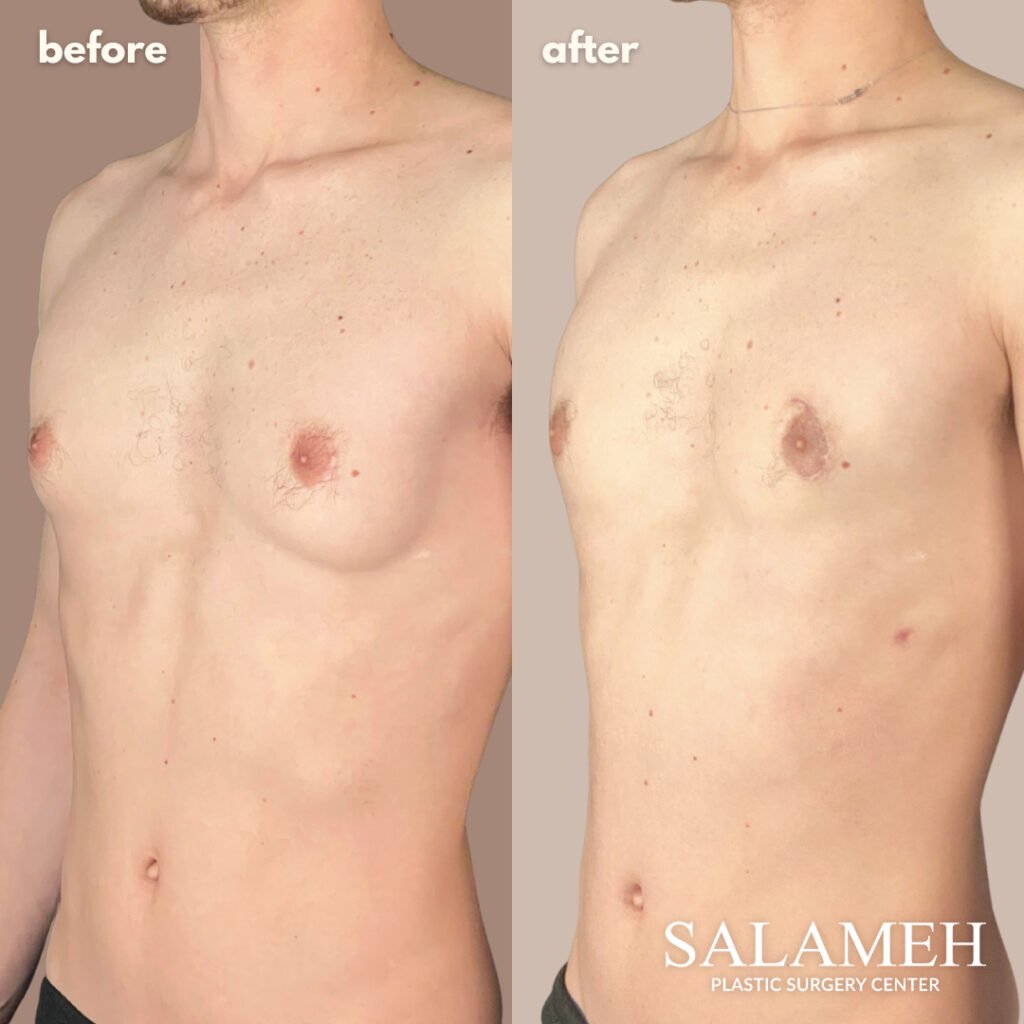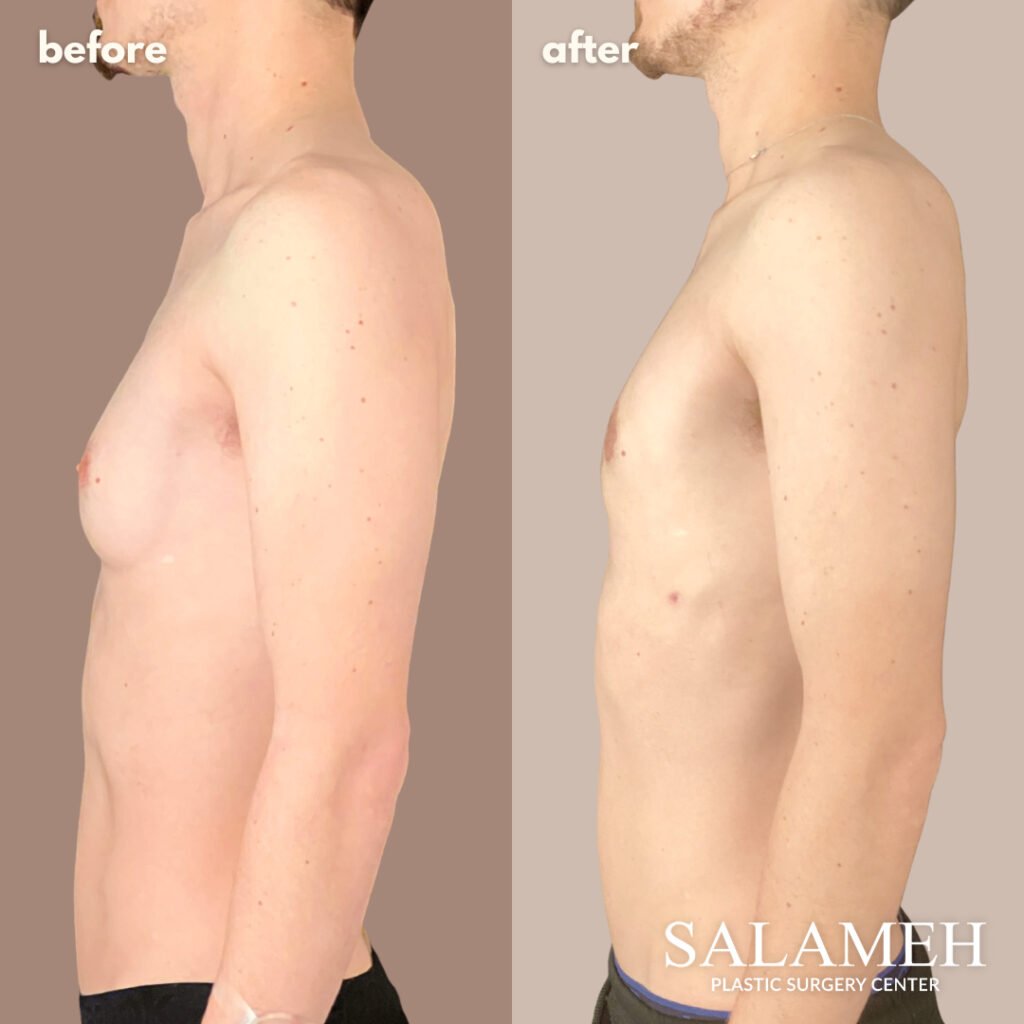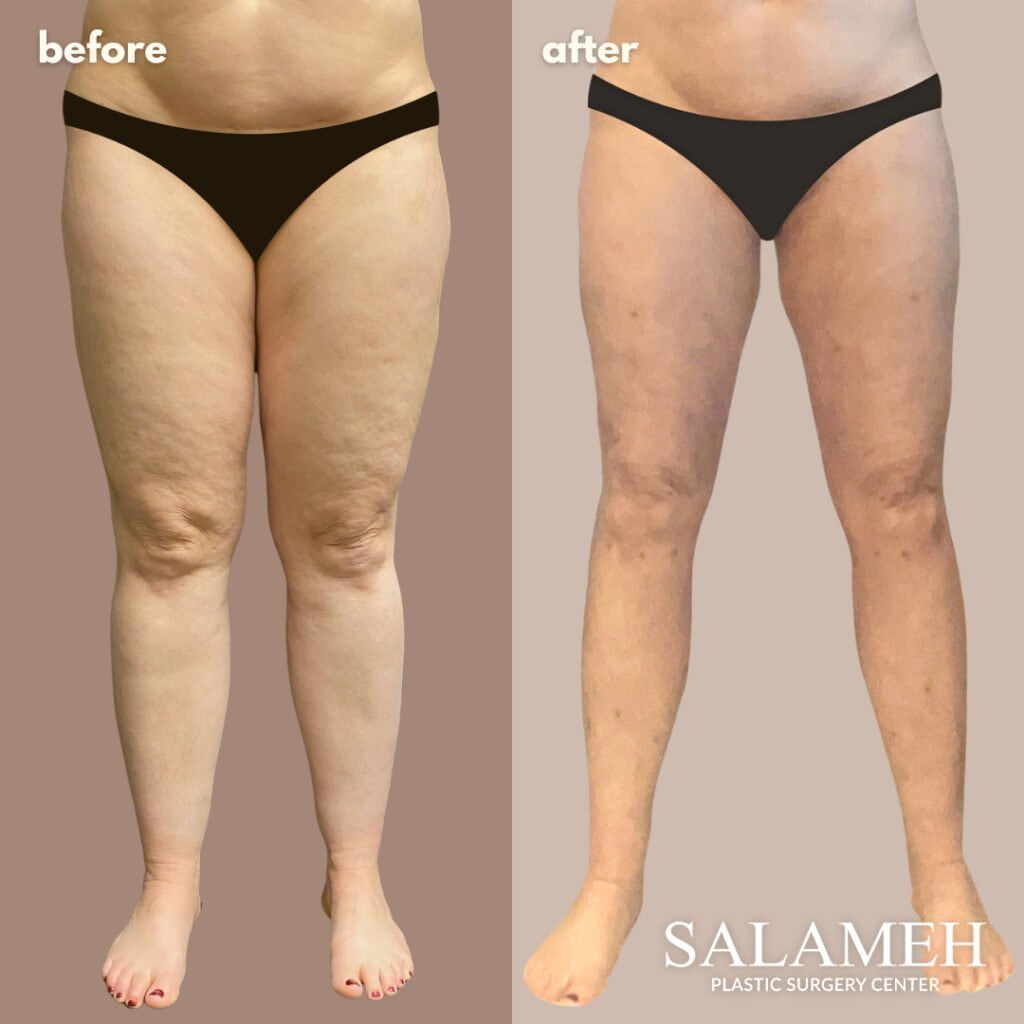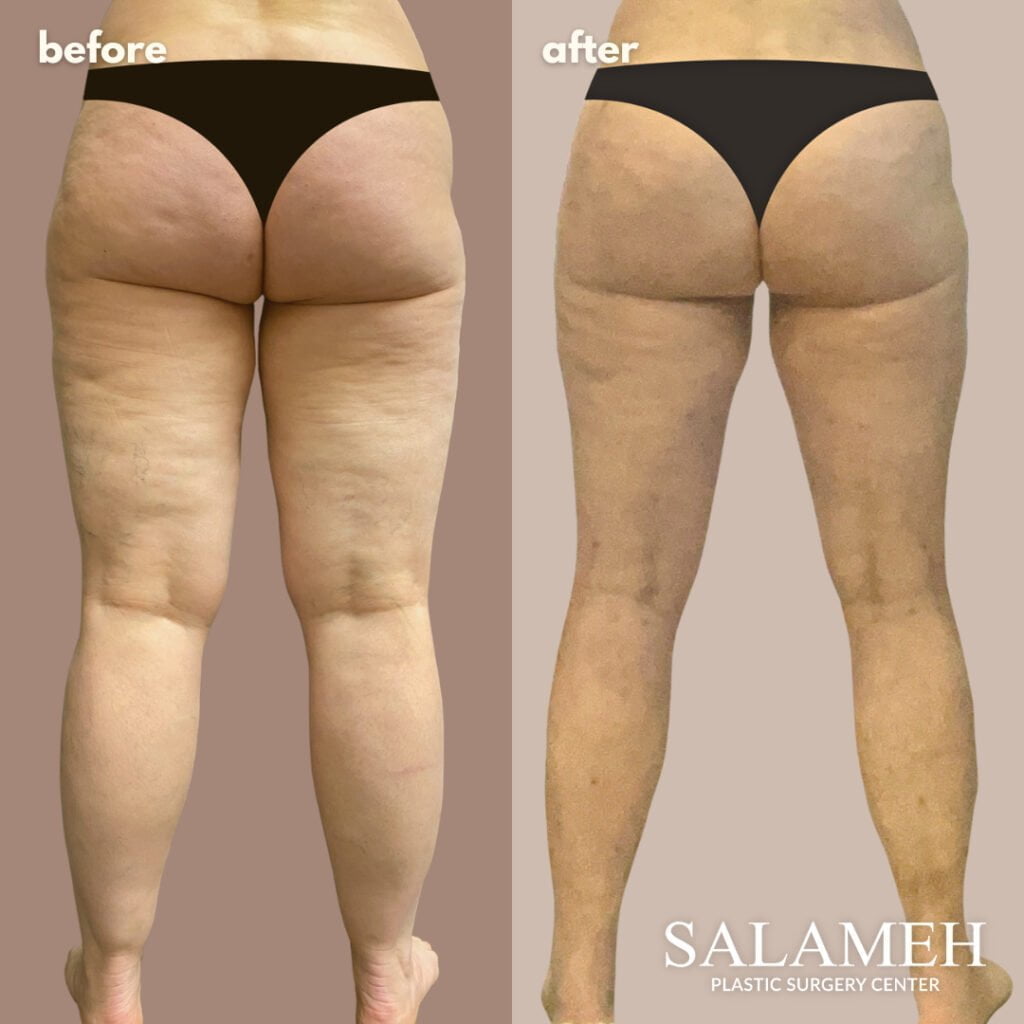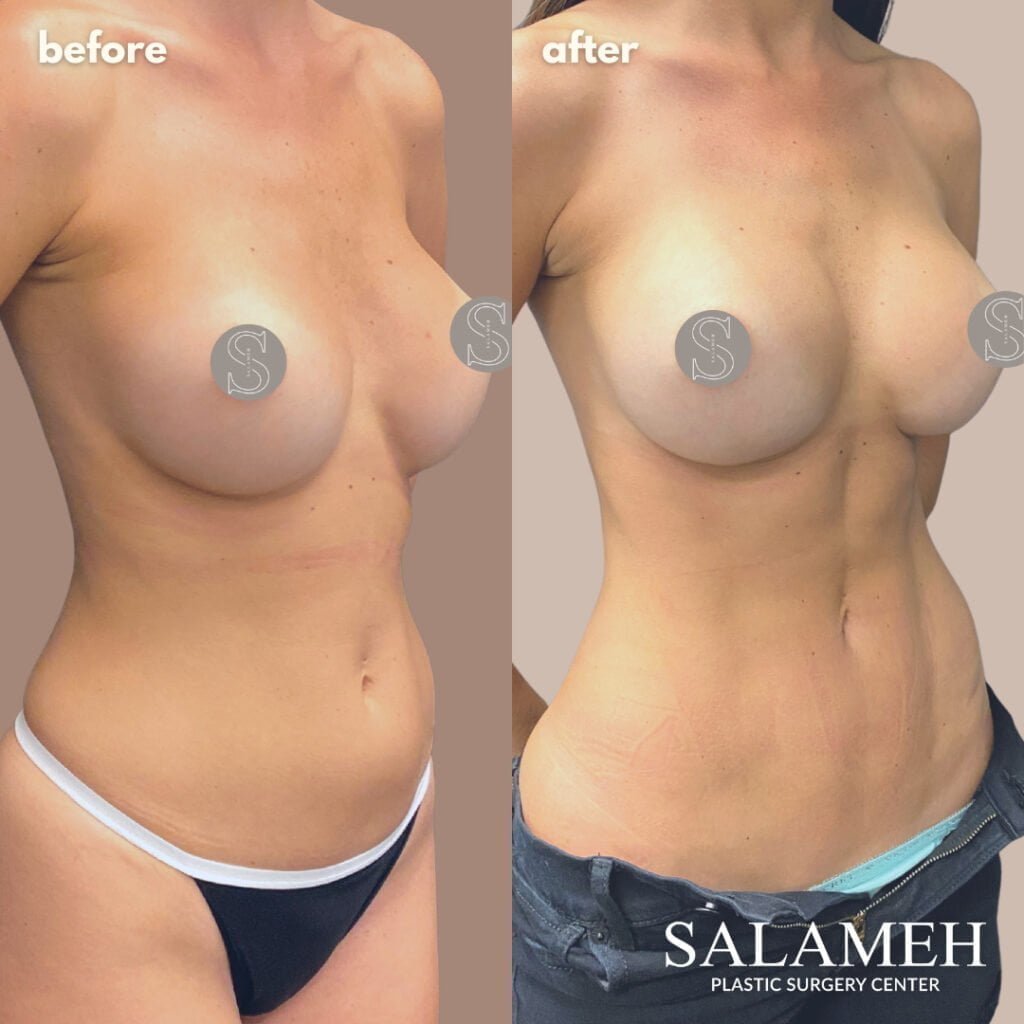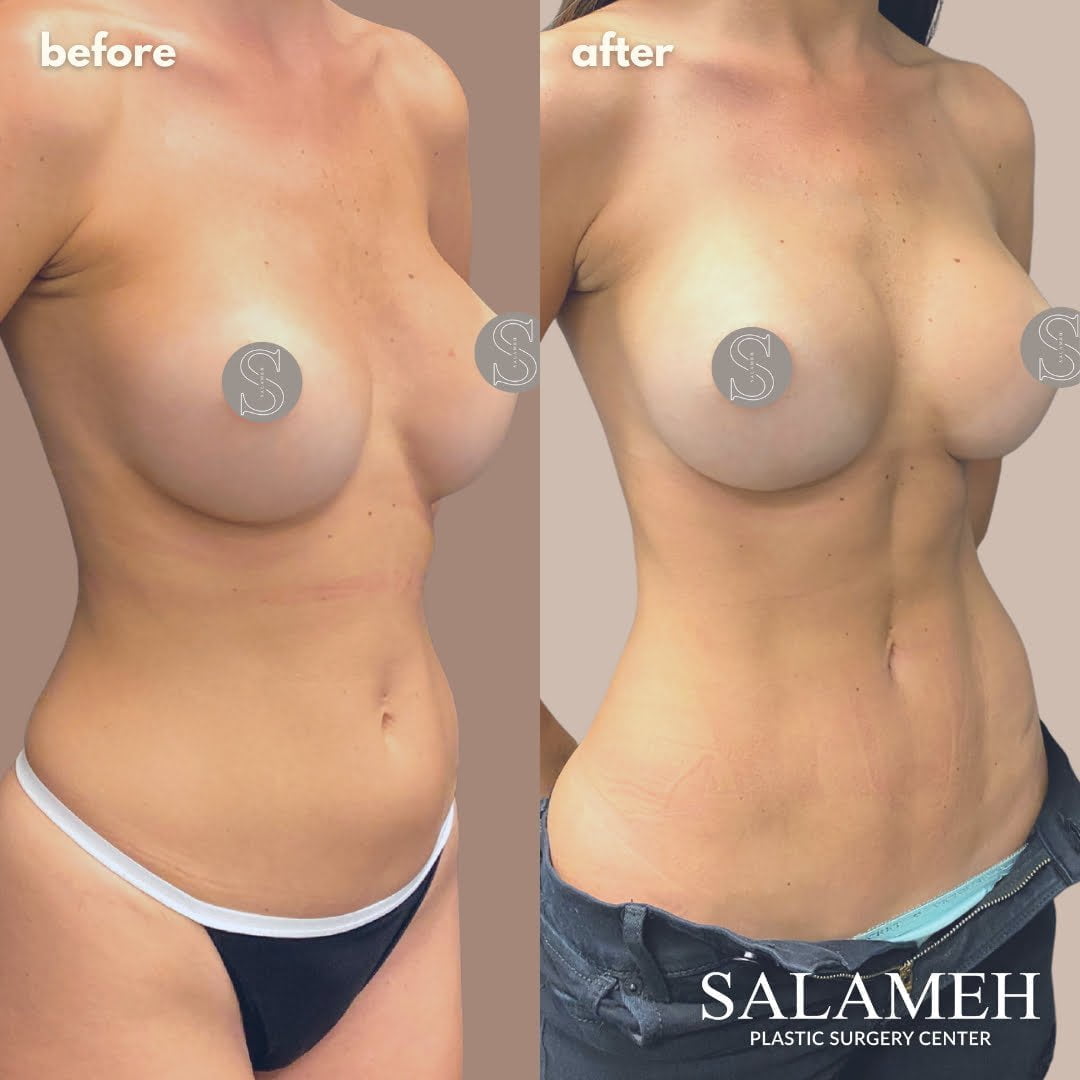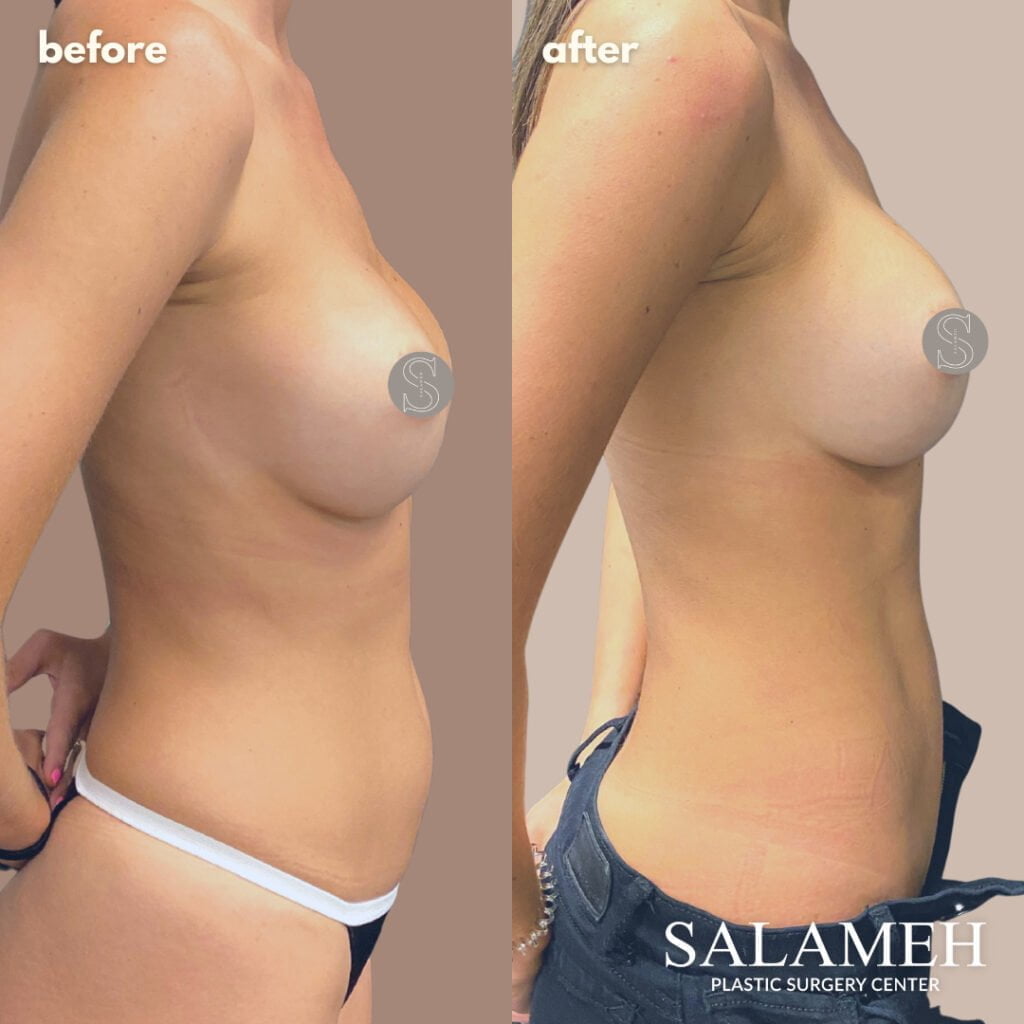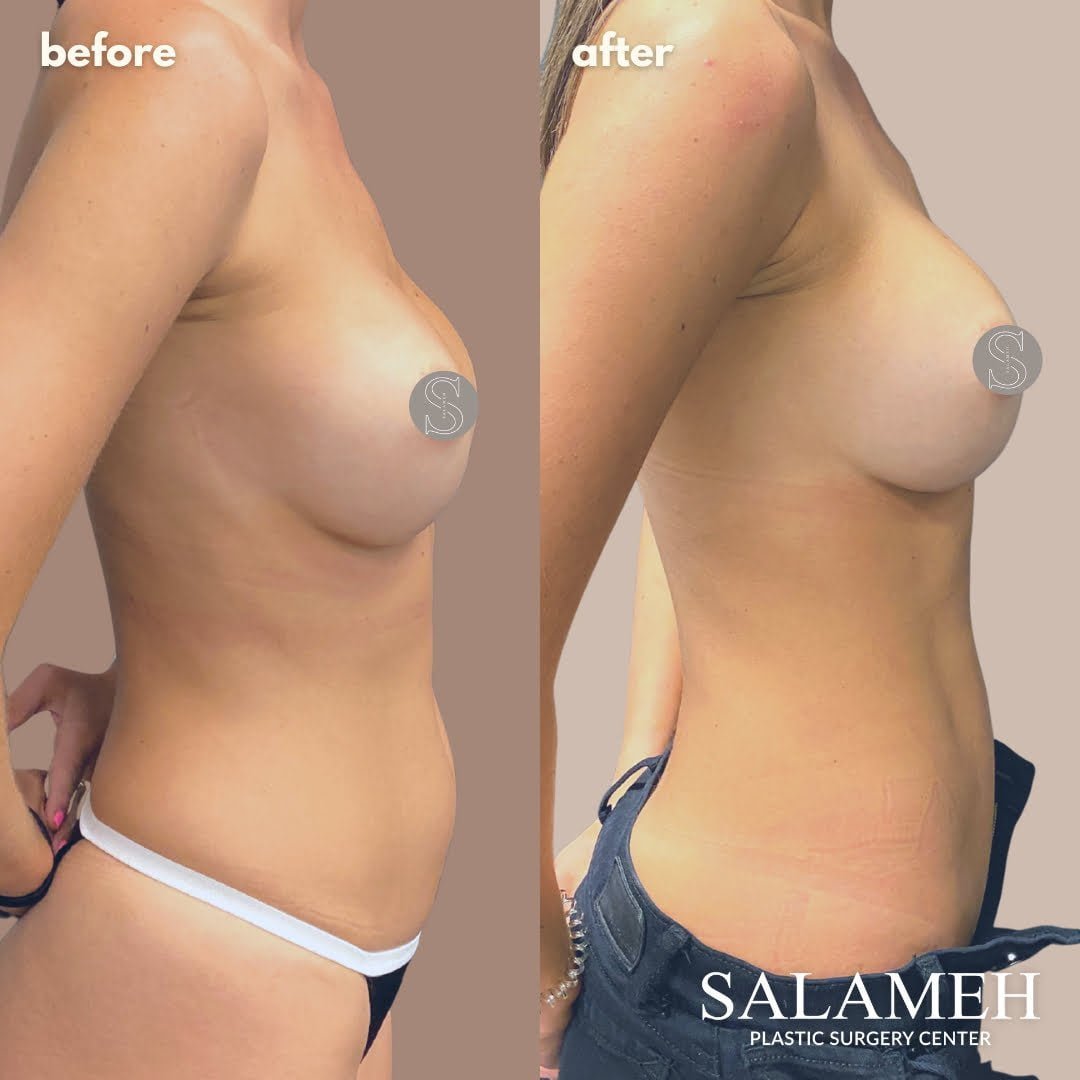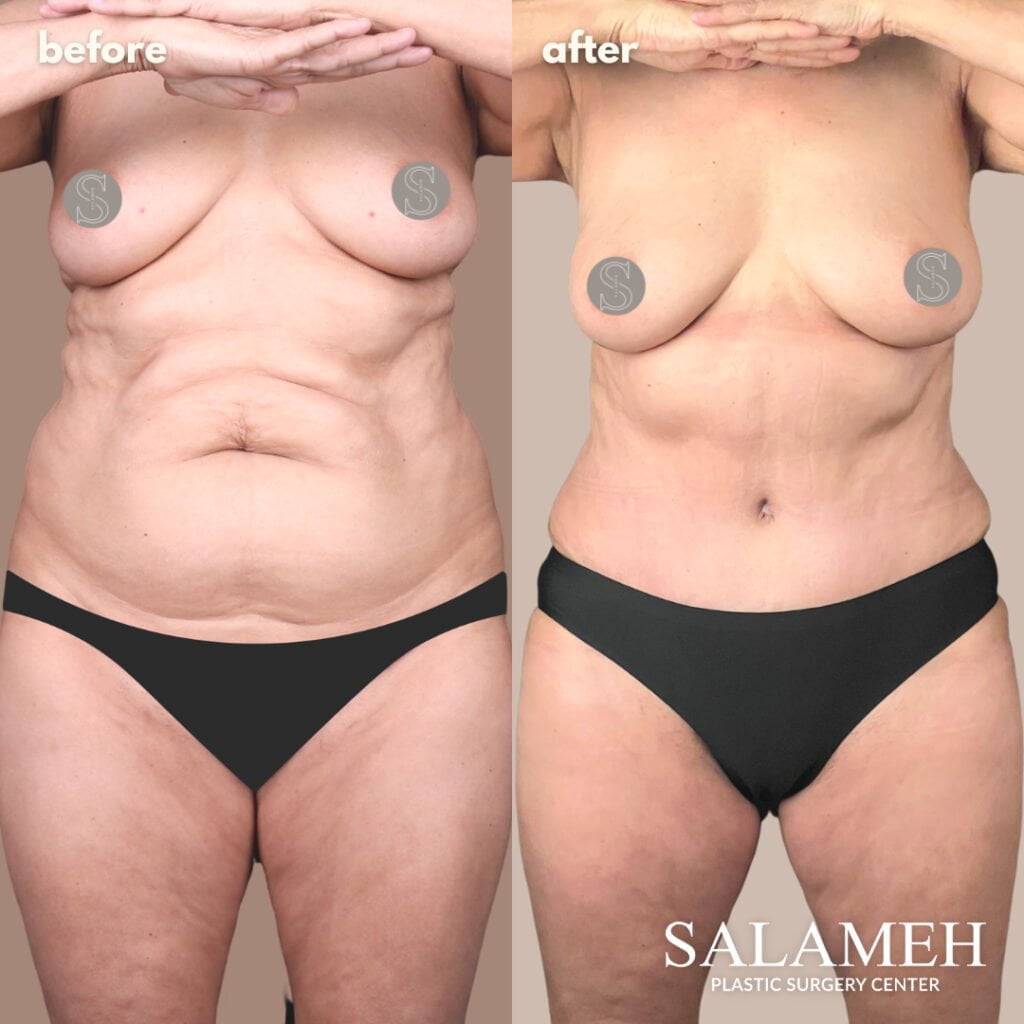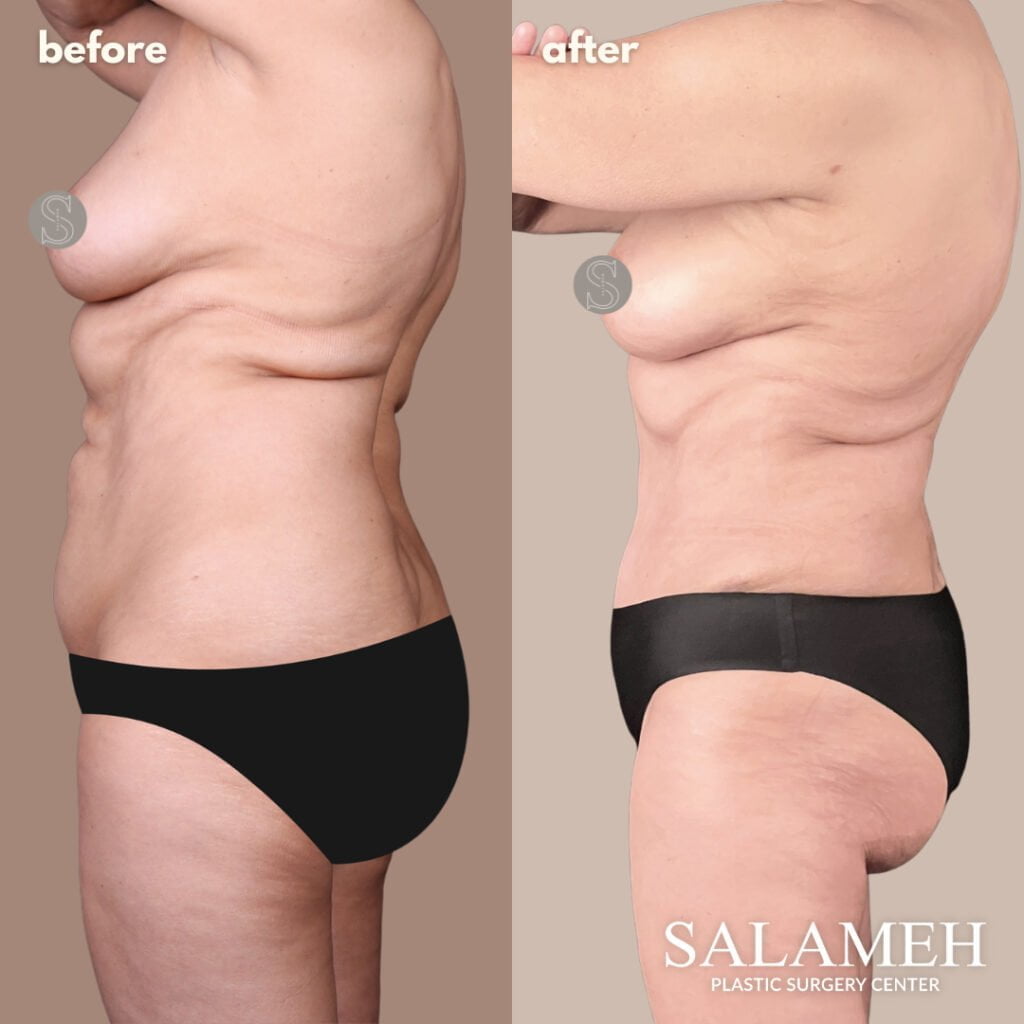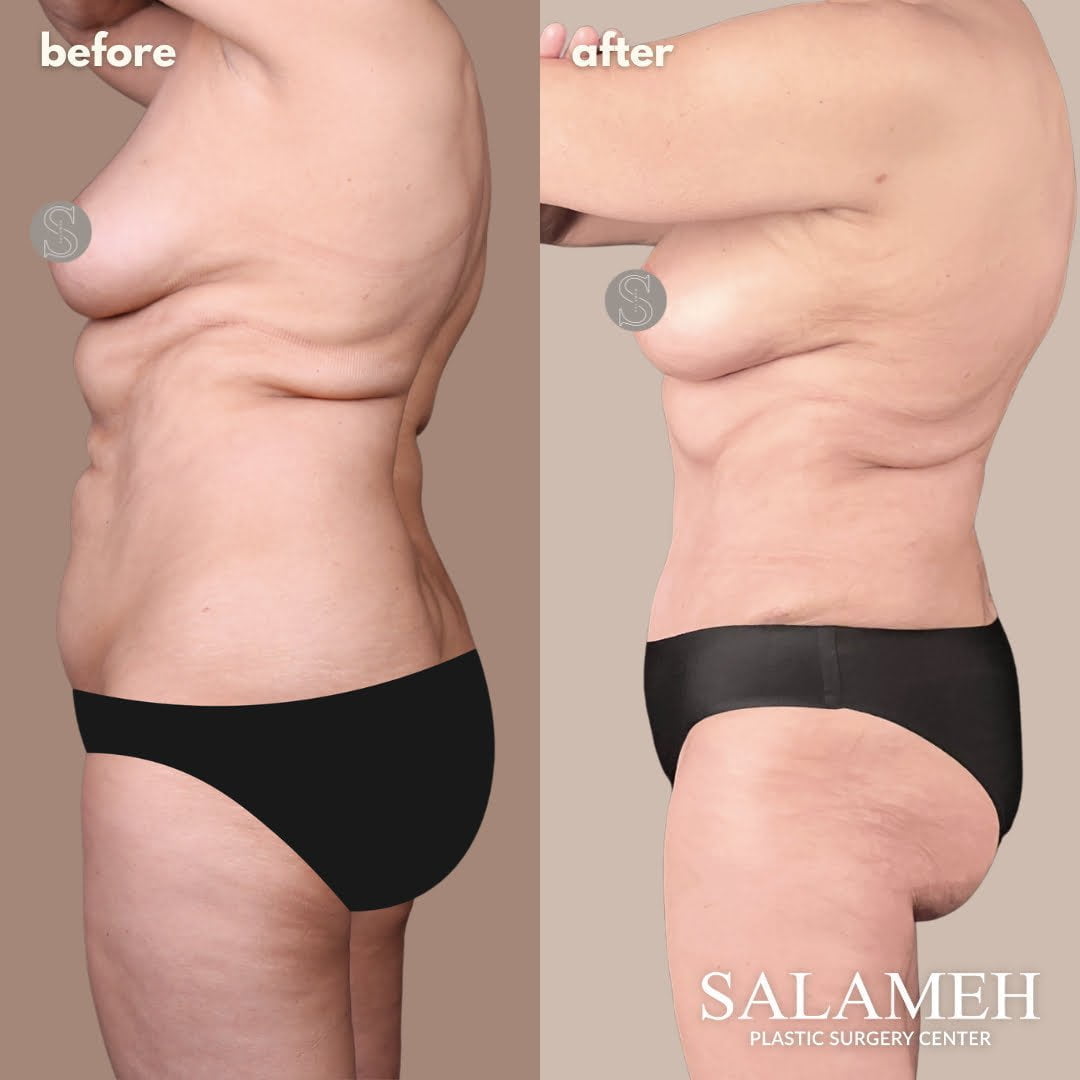 See More Before and Afters
Procedures
Top Plastic Surgeons in Kentucky, Tennessee, and Indiana
Our surgery centers in Kentucky and Indiana have two operating suites equipped with state-of-art technology to ensure the best possible patient experience. Our expert staff is committed to your comfort and results that help achieve what you are looking for. At Salameh Plastic Surgery Center, we put you first.
Subscribe for the Salameh Plastic Surgery Center Newsletter
Why

Salameh Plastic Surgery Center?
Our top-notch, world-renowned, double-board certified Plastic Surgeons specialize in all types of liposuction procedures and are committed to providing you with the best possible outcome.
Our double-board certified Plastic Surgeons are highly-rated and sought after for their patient-centric approach and for putting patients first.
We are committed to providing care that goes above and beyond your expectations and will support you every step of your journey.
Our procedures are performed in our in-house, fully accredited, AAAASF-certified surgical facility in Indiana and Kentucky.
Convenient

financing options

are available through PatientFi and Care Credit.
In-Office Procedures
World Class Care
Our fully accredited, AAAASF-certified, in-office surgical suites in Bowling Green, Kentucky and Evansville/Newburgh, Indiana allows us to provide excellent support and care for every one of our patients in an intimate and safe setting for plastic surgery procedures.
Our approach to patient care is always thoughtful, integrative, and patient-centered. We strive to make your time with us as straightforward and as painless as possible, and every decision about your procedure and outcome is a collaboration between the patient and plastic surgeon to ensure you feel informed, safe, and comfortable at all times.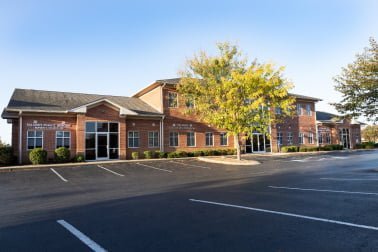 996 Wilkinson Trace, Bldg C
Bowling Green, KY-42103
(270) 904-7791
2 Locations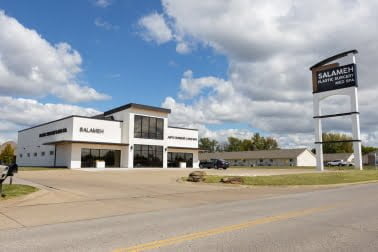 8080 High Pointe Dr.
Newburgh, IN 47630
812-248-8900
Our Team
Fantastic results with transparent communication and personalized care
At Salameh Plastic Surgery Center, we've built our reputation as leaders in cutting edge cosmetic procedures for the face and body. That's why we're the #1 destination for awake liposuction, breast augmentation, and tummy tucks, along with countless other procedures for the face, breasts, and body.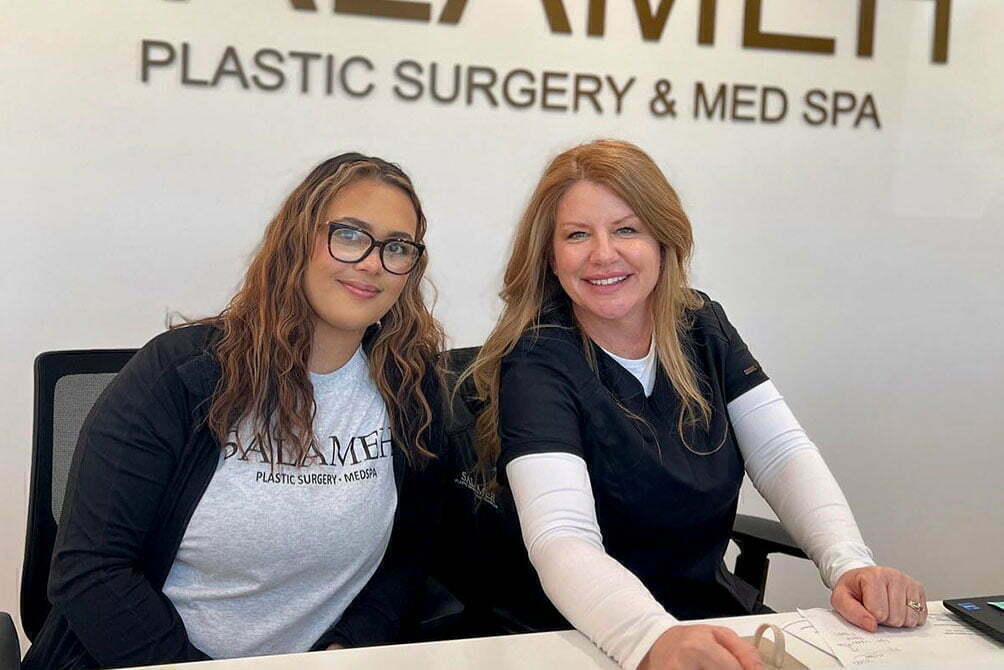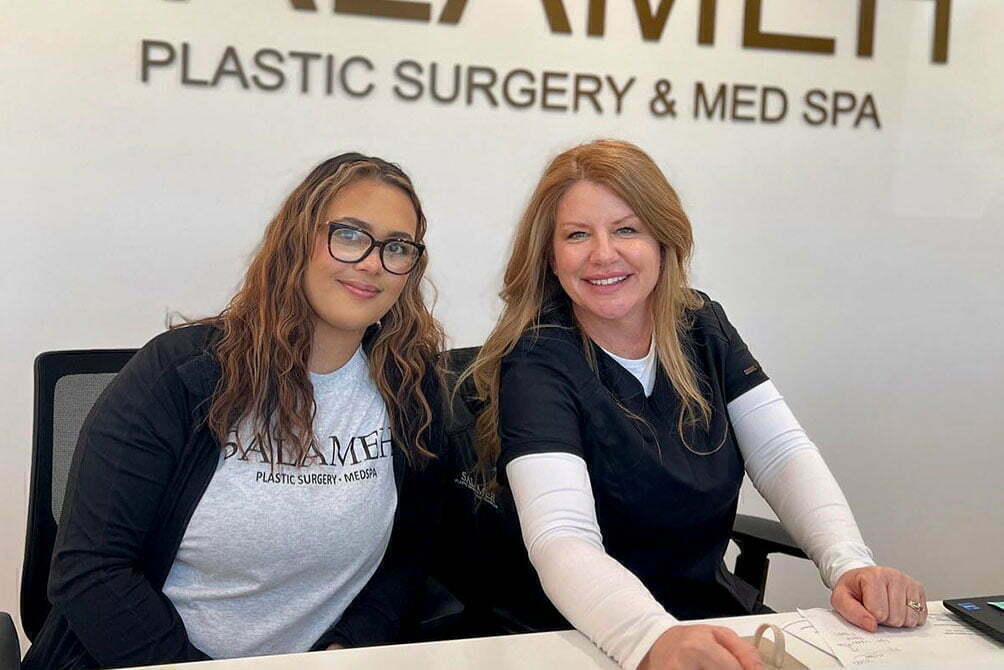 Learn More About Our Team
Patient Reviews
Based on 623 reviews
What's In The Blog?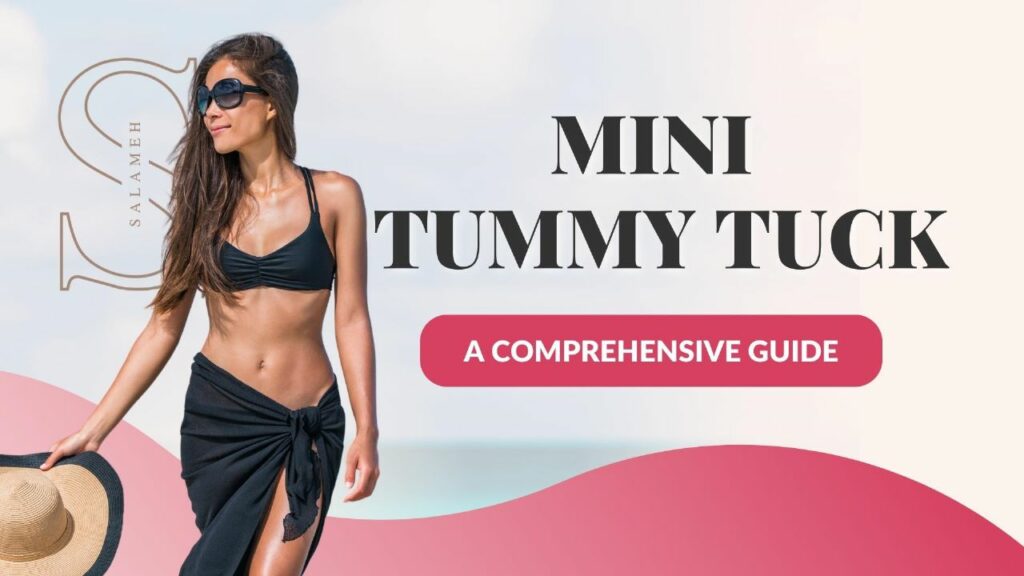 Mini Tummy Tuck: A Comprehensive Guide
A mini tummy tuck is a cosmetic surgical procedure that targets the lower abdomen. It is usually done to remove excess skin and fat, resulting in a flatter, more toned appearance. A regular tummy tuck is a more extensive procedure targeting the upper and lower abdomen. In contrast, a mini tummy tuck is a less…