Before and After
Our dedicated team will work with you closely during every step of your journey from consultation through post-surgery care. We will consider your current physique, overall look, and desired outcomes to develop a personalized treatment plan for you. Enhance your natural beauty by scheduling a consultation with us today.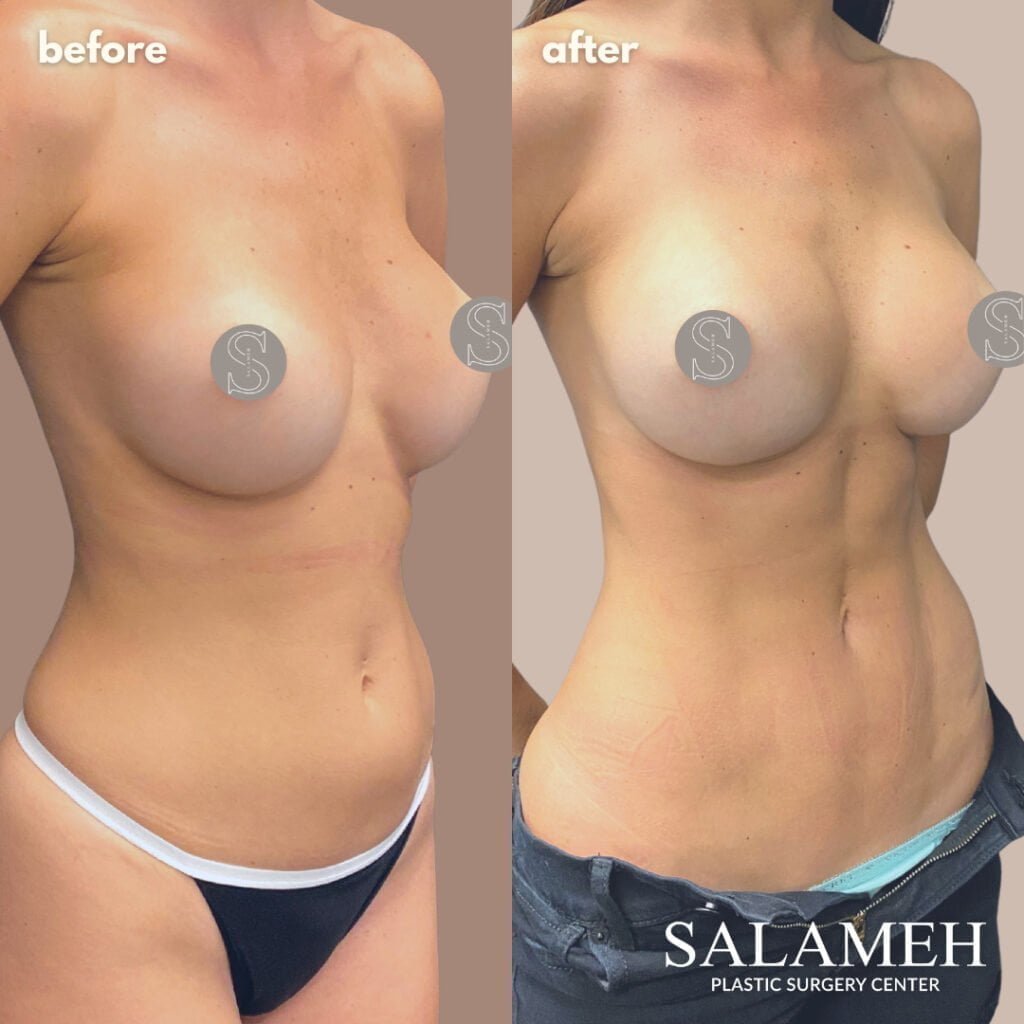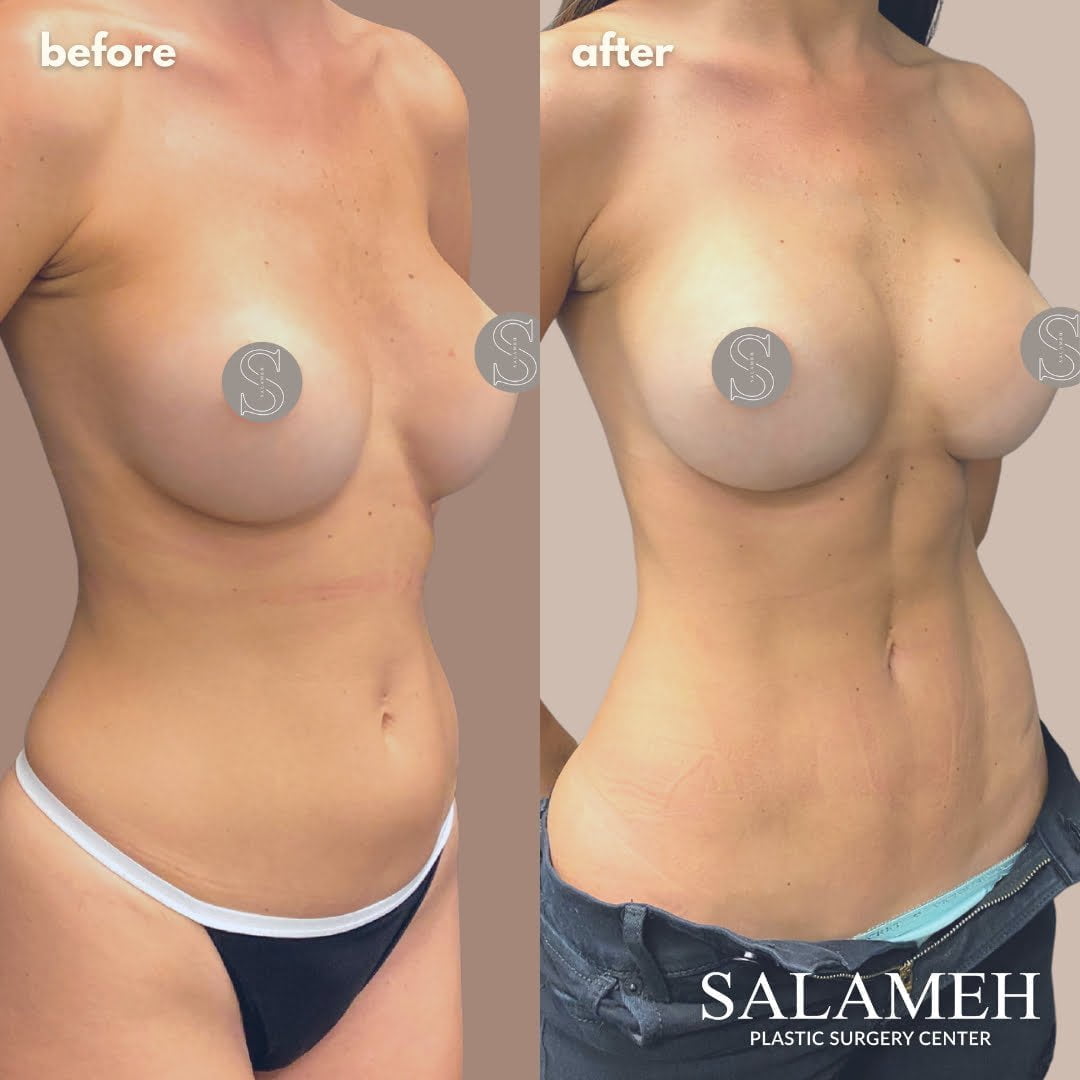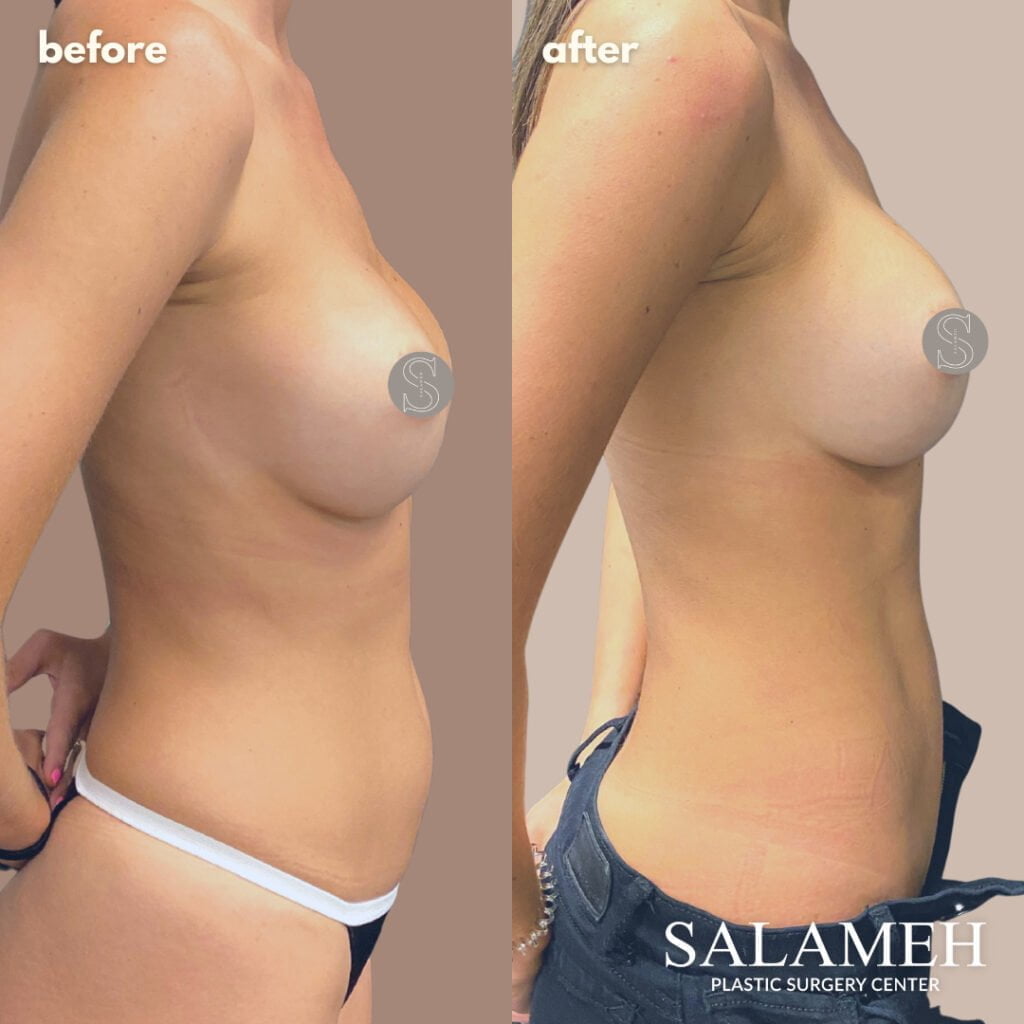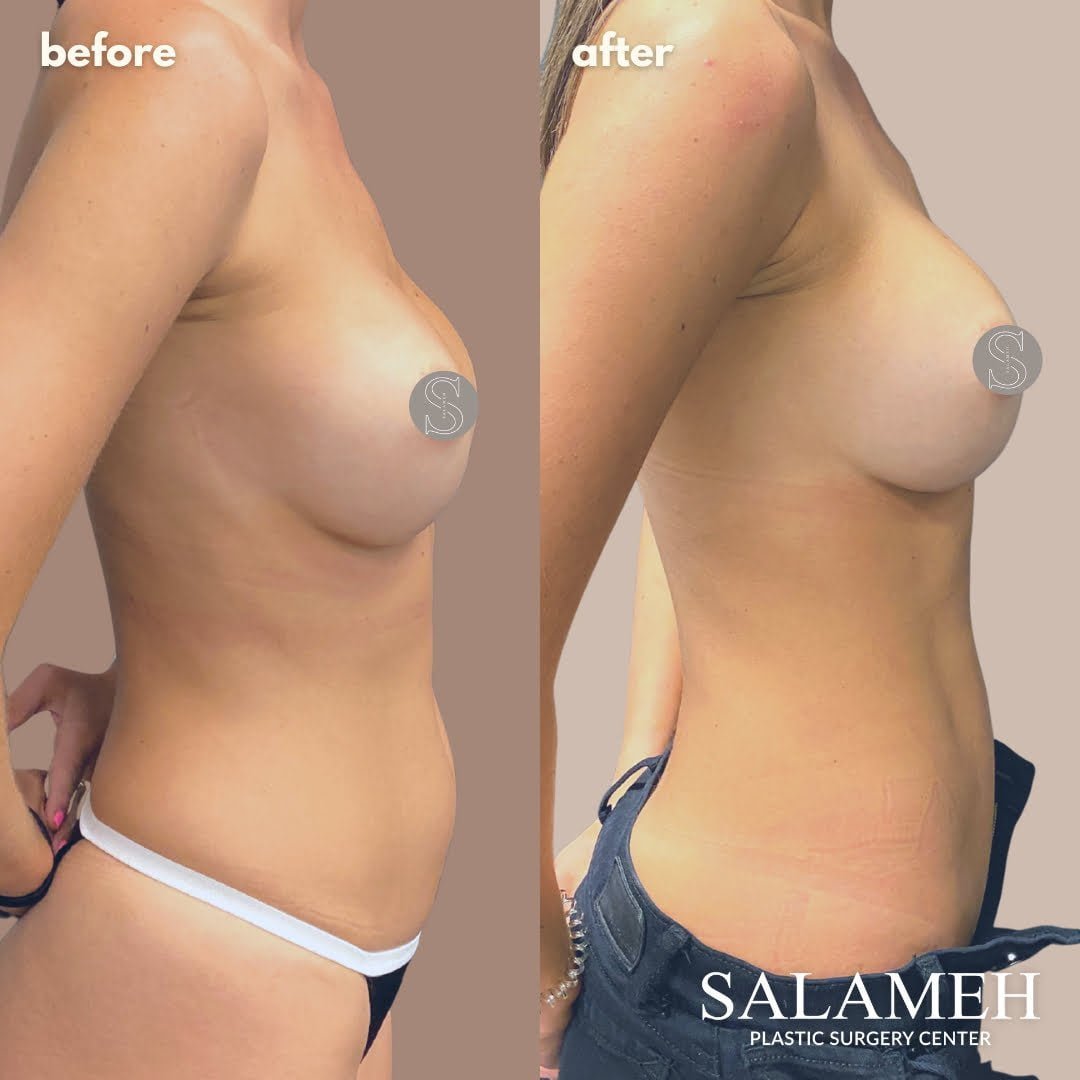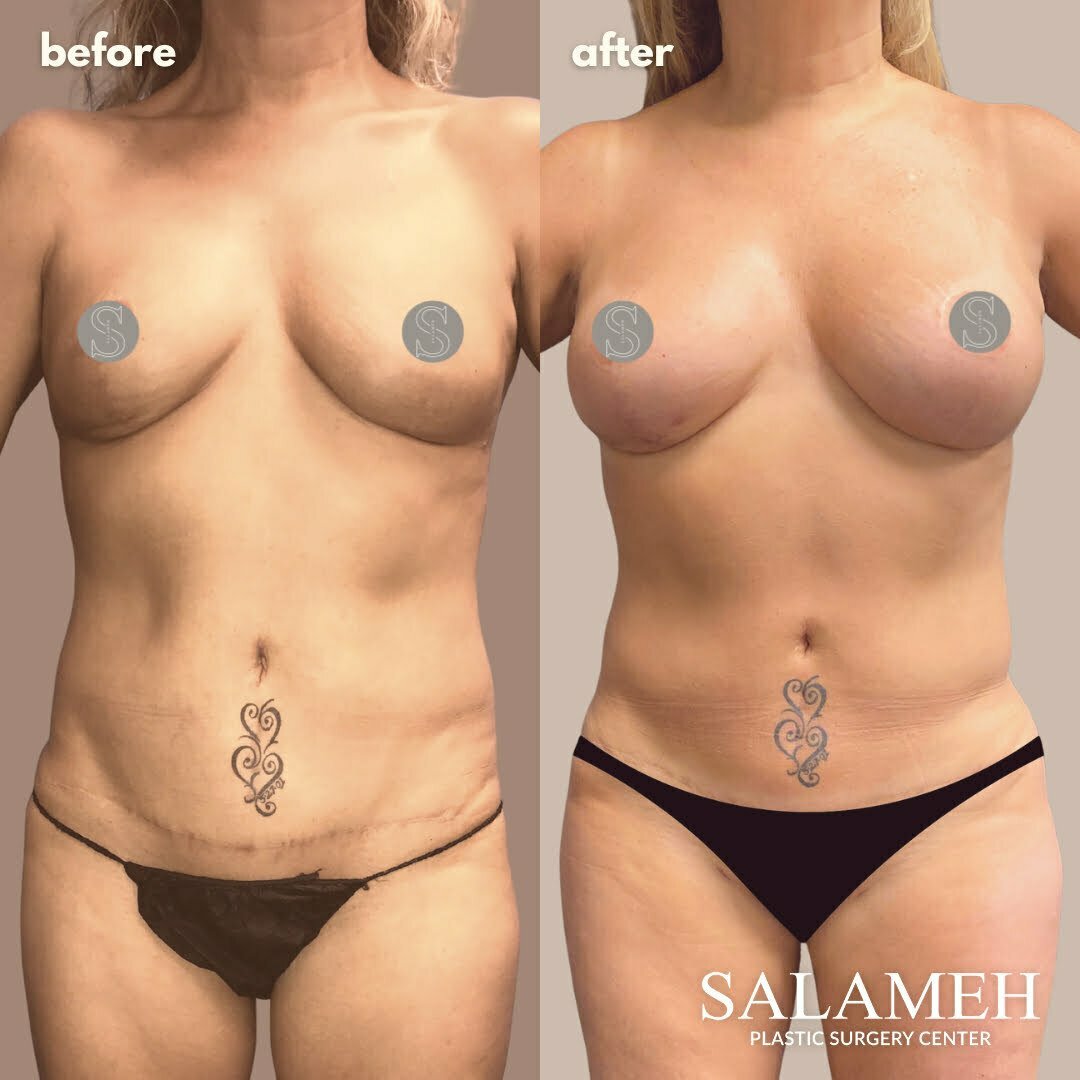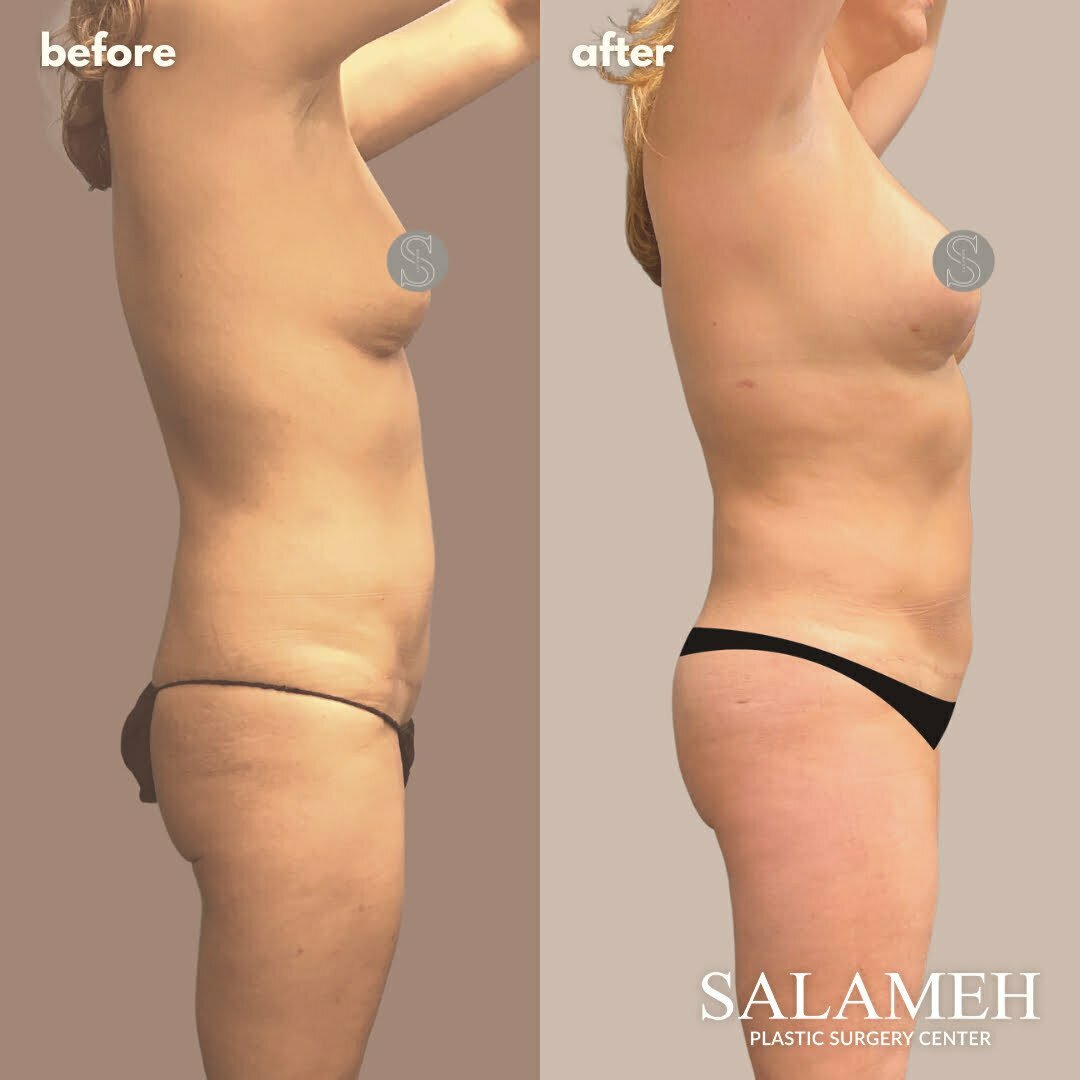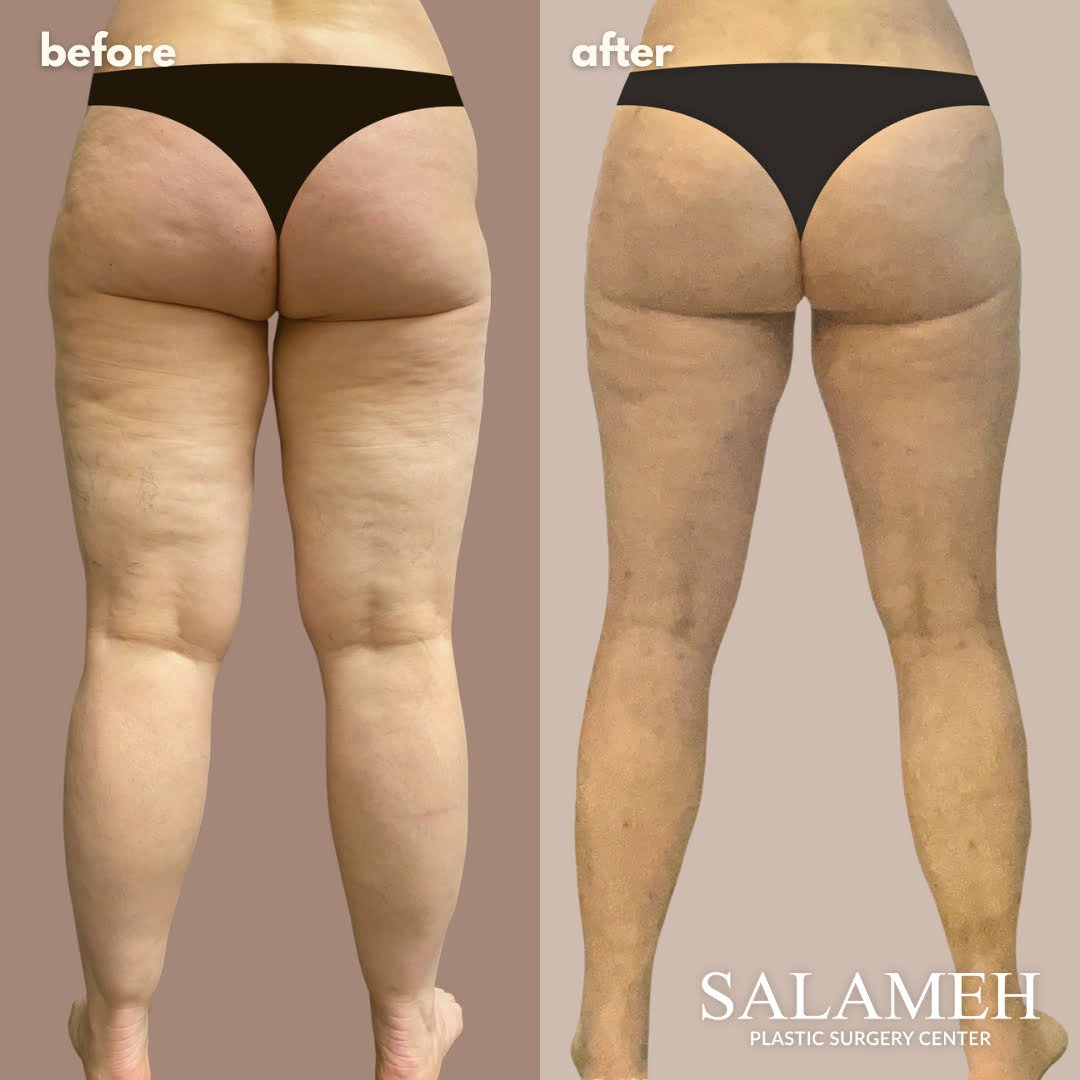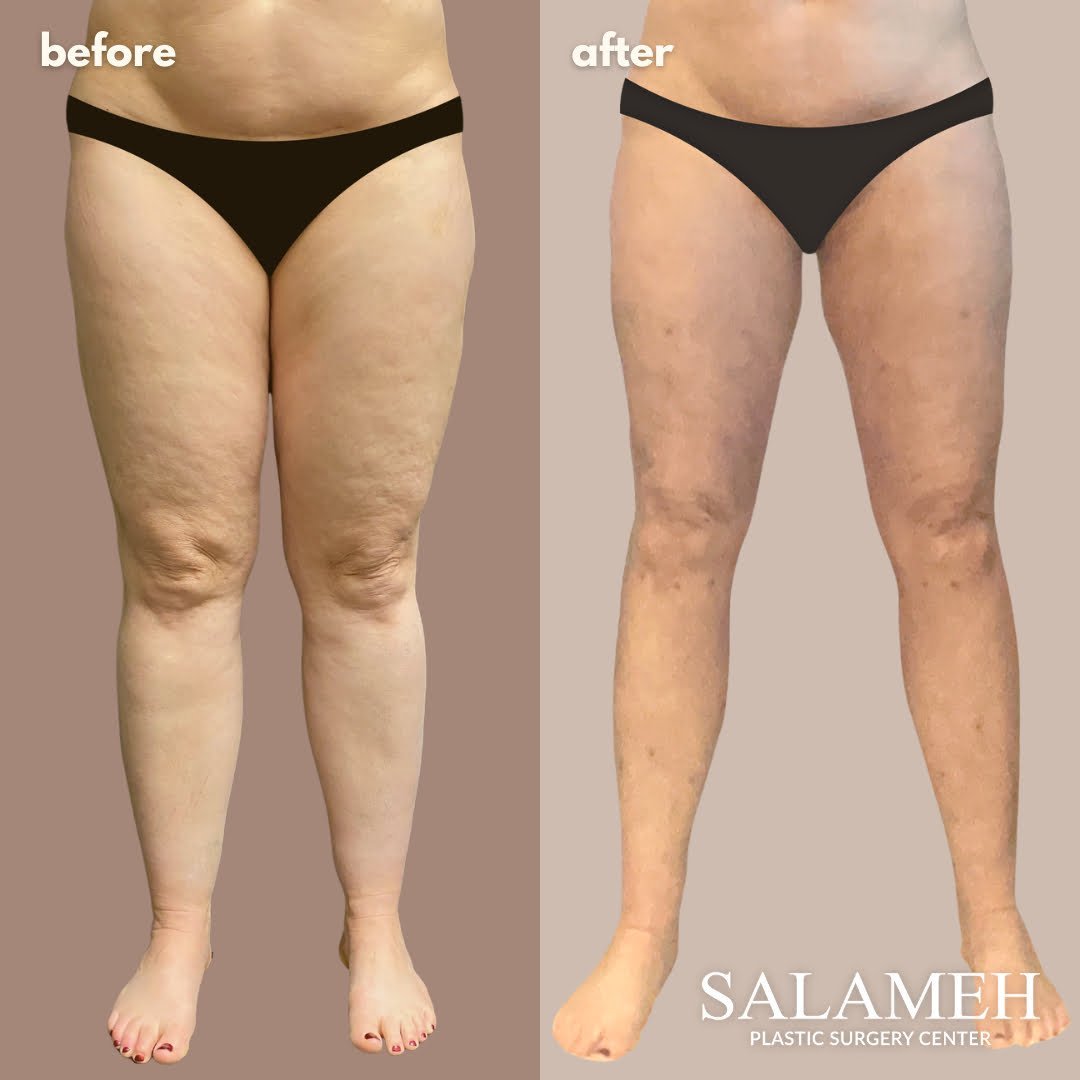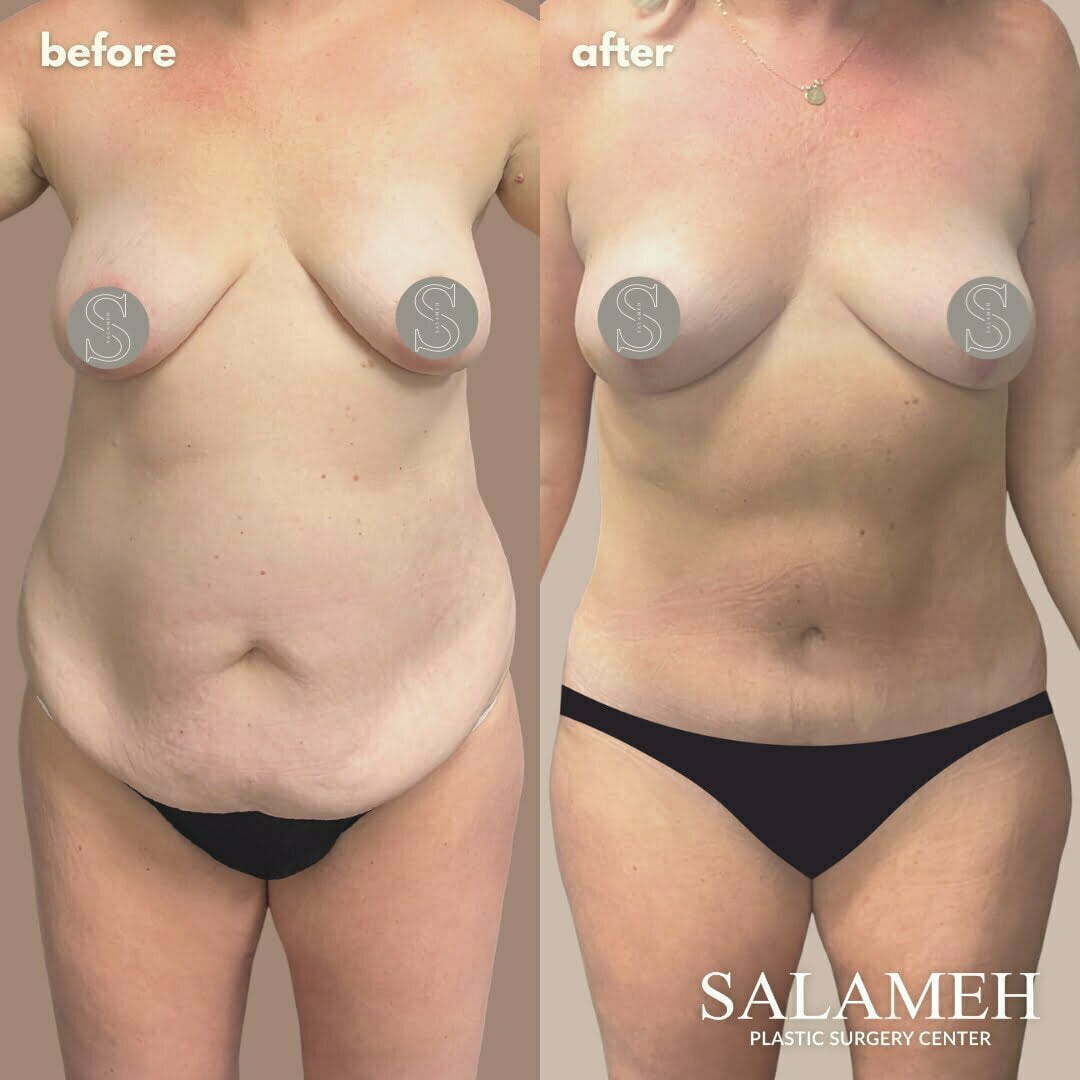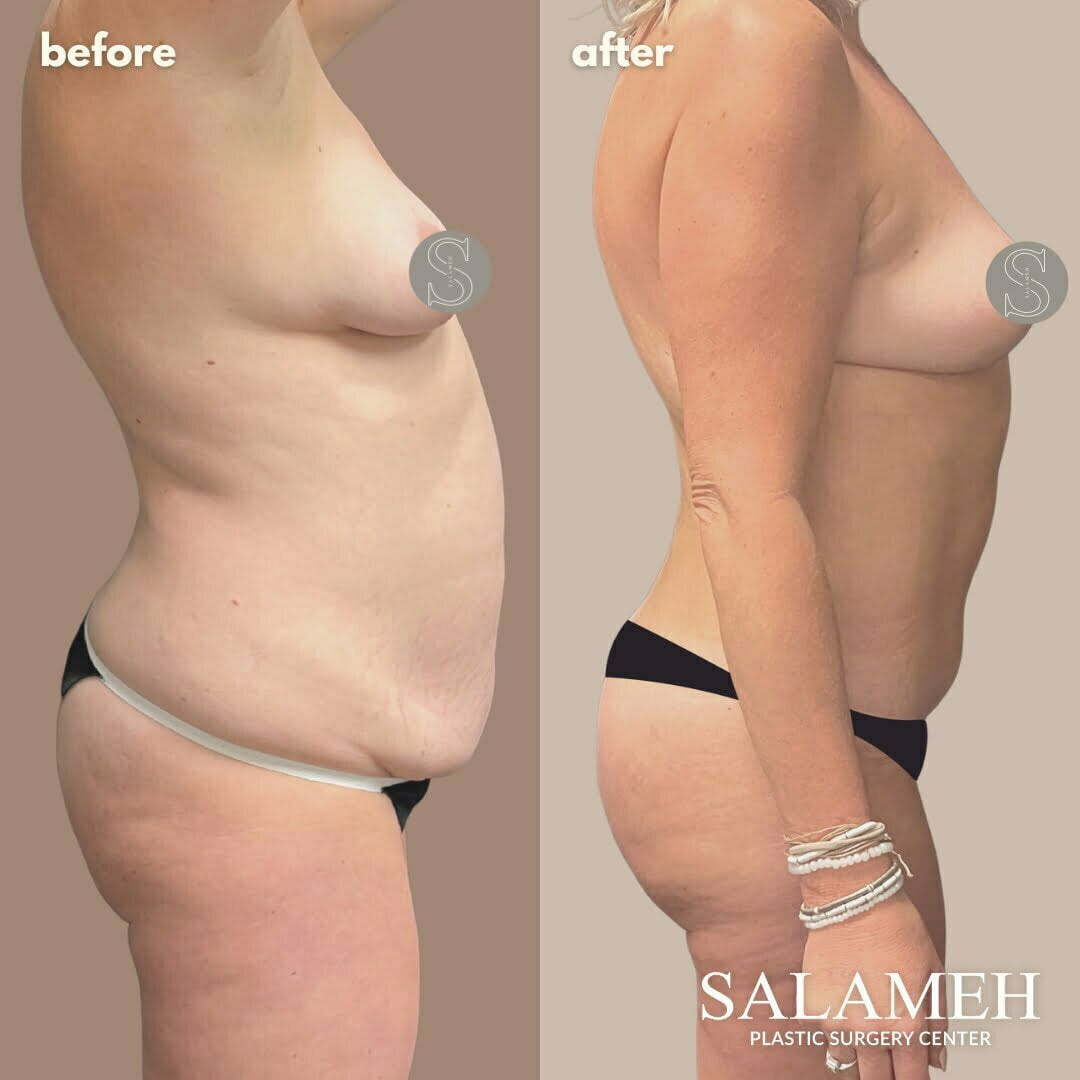 See More Before and Afters
Mommy Makeover Frequently Asked Questions
What is a Mommy Makeover?

A mommy makeover combines cosmetic procedures to remove loose skin and excess fat, tighten muscles, and lift breasts. Most mommy makeovers include liposuction, tummy tuck, and breast procedures.

What does a mommy makeover surgery include?

A Mommy Makeover surgery typically involves a combination of procedures that include liposuction, tummy tuck, and breast procedures. Sometimes, we may add fat transfer to the buttocks and, occasionally, labiaplasty. However, if your vision of a perfect mommy makeover includes anything additional, contact us!

How long will it take to complete my mommy makeover?

Depending on the number of body areas involved, a Mommy Makeover procedure takes about four hours to perform. In your consultation, we will discuss your specific treatments and how long it will take to complete your Mommy Makeover package.

How long does it take to see results?

Typically, results are visible in 1-2 weeks once swelling diminishes. You will see your best results when the swelling is completely gone, which may take several months.

How long does mommy makeover recovery take?

Most patients need rest and recover two weeks after their surgery. It usually takes patients four to six weeks to resume heavy lifting and vigorous exercise.

How much does a mommy makeover cost?

Mommy makeovers at Salameh Plastic Surgery start at $15,900.  Actual cost depends on several factors, including personal history, BMI, and desired outcome. A customized quote will be given during your consultation with our Patient Ambassador team.
Patient Reviews
Based on 623 reviews
S. Cyndi
Such a caring and great communicator Dr Saba is! This was my second surgery with him and he was so busy but treated me like I was the only one. The staff is wonderful. Taylor was so supportive and caring and I can tell she really loves helping clients. Good to see Gerri and Nolly and everyone else who has answered questions over the past 6 months. Thank you for helping me feel better and more beautiful!
S. Kyra
As a Healthcare Provider, I can tell you that Dr Salameh and his staff have "first class" bedside manner!  From the moment I stepped into his establishment I was impressed.  The office is spotless and state of the art and you are welcomed first thing by his beautiful staff!  Dr Salameh focuses on your areas of concern and his injections are painless.  I will definitely be back again!
V. Steph
Highly recommend Dr. Salameh for all of your needs! I traveled over eight hours to see him. I saw him for a medical procedure related to lipedema but am overly satisfied with the cosmetic results as well. His staff are very caring and prompt to respond to all needs and concerns.
Gerri
Hello I'm Gerri. I recently received a procedure at Dr.  Salameh's office by Dr. Saba. The healing process and body contouring results have completely exceeded my expectations. I have seen immediate results and I am looking forward to sharing my experience to inspire others to take that step in feeling good in your own skin.
T. Lynn
I give Salameh plastic surgery 5 stars! Their staff went above and beyond with me. I highly recommend their medical services.
N. Tiffany
I had my procedure with Dr. Salameh this morning! Everything from start to finish has been perfect: Consultation, to phone calls, pre-op check up to the morning of! Everyone at Salameh is so helpful and professional. They truly have a great bedside manner and treat patients with the utmost respect!
What's In The Blog?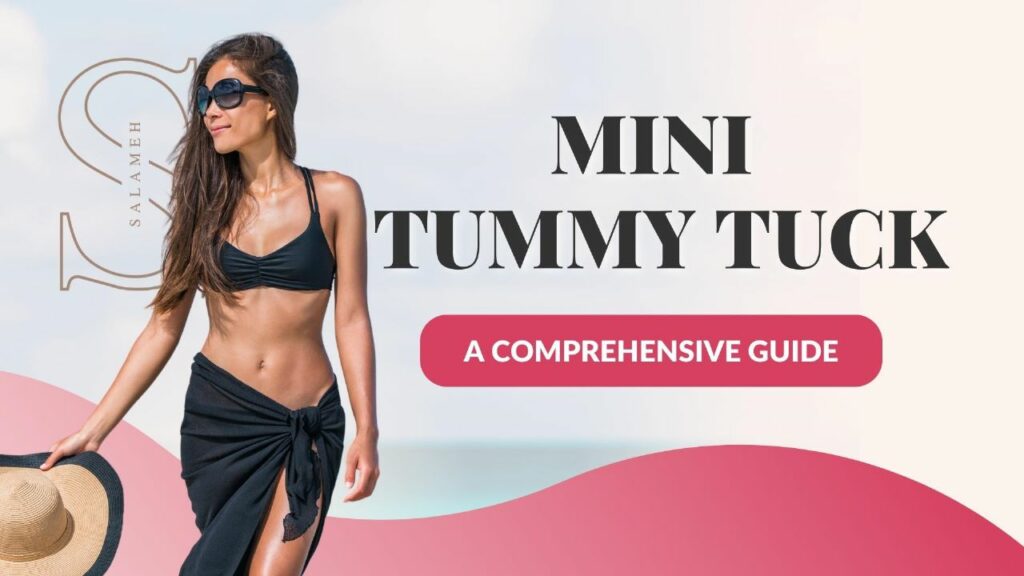 Mini Tummy Tuck: A Comprehensive Guide
A mini tummy tuck is a cosmetic surgical procedure that targets the lower abdomen. It is usually done to remove excess skin and fat, resulting in a flatter, more toned appearance. A regular tummy tuck is a more extensive procedure targeting the upper and lower abdomen. In contrast, a mini tummy tuck is a less…