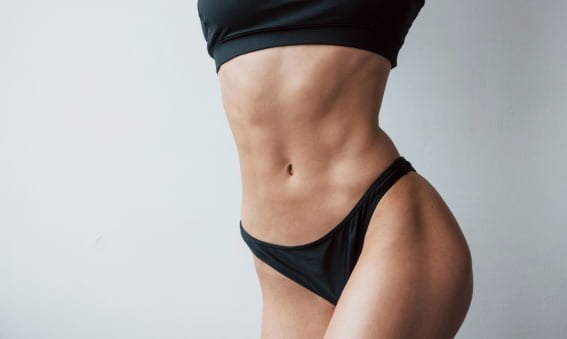 Lipedema Treatment in Indiana & Kentucky
Lipedema is a common condition occurring in about 11% of women, which causes painful and irregular accumulation of fat deposits, mostly on the thighs, calves, ankles, and arms. Lipedema is often misdiagnosed as obesity or lymphedema and is often caused by hormonal changes (puberty, pregnancy, menopause) and hereditary factors. 
Customized liposuction by our double board-certified plastic surgeons can alter the course of the disease and significantly improve mobility issues, bruising, and persistent pain. Salameh Plastic Surgery Center specializes in treating Lipedema and is among only a handful of practices in the United States to perform Lipedema liposuction procedures.
Our personalized services are designed to treat all stages of Lipedema effectively.
Lymphatic-sparing techniques are used to preserve lymphatics, veins, arteries, and nerves.
All Lipedema procedures are performed in our in-house, fully accredited, AAAASF-certified surgical facility.
Modified lymphatic drainage massage and compression stockings are provided on the day of your procedure to minimize swelling and maximize results.
Our patient-centered approach inspires confidence and ensures an outcome of reduced pain, discomfort, and swelling.
Our team of Lipedema experts works with you closely to analyze the severity of your lipedema and your physical stature, overall look, and desired outcomes to create a personalized lipedema fat removal plan. Depending on the stage of Lipedema, multiple procedures may be required to achieve your aesthetic goals. Let our world-renowned team help you be more comfortable and regain your confidence. Give us a call to get your journey started.
Lipedema before and after
Results from Our Satisfied Patients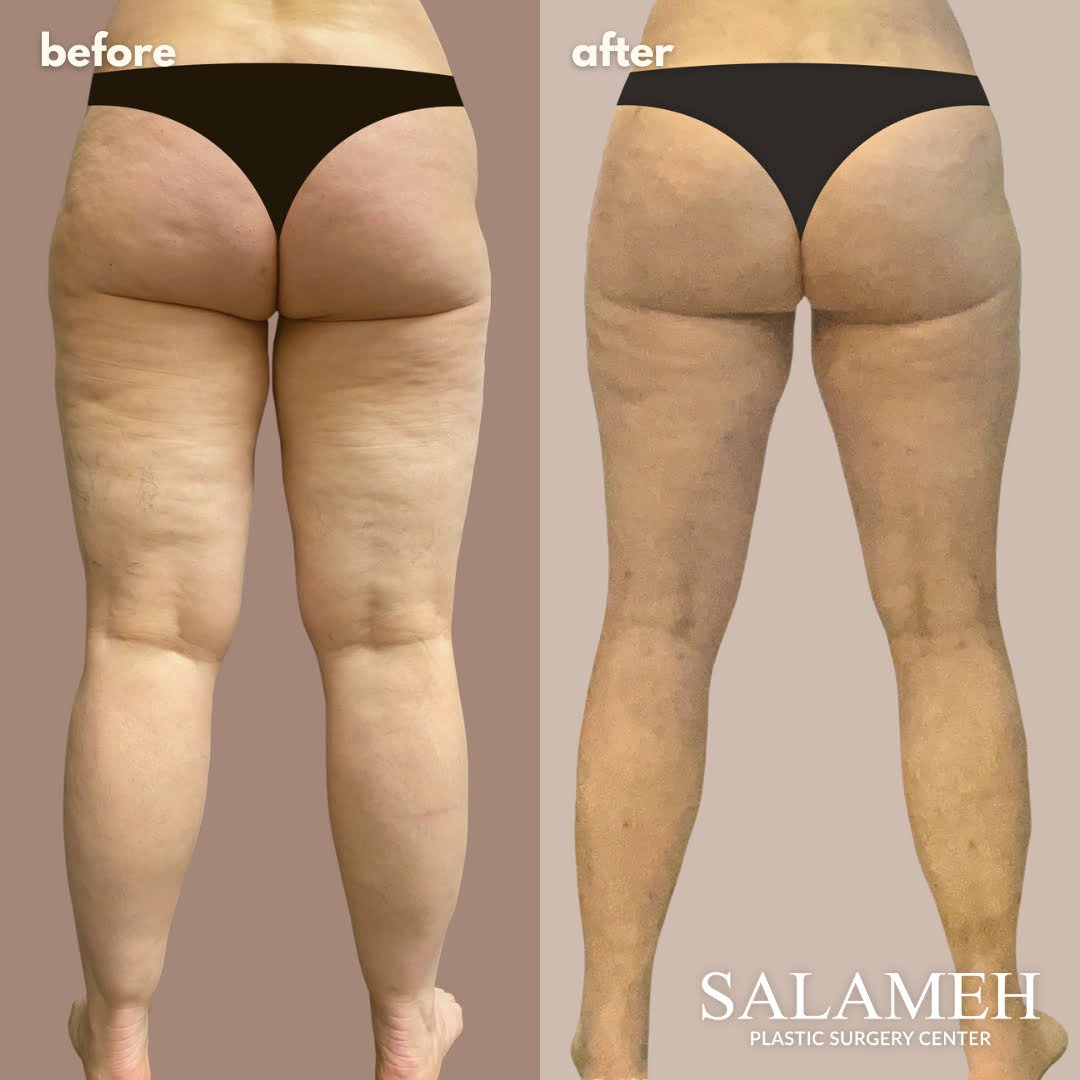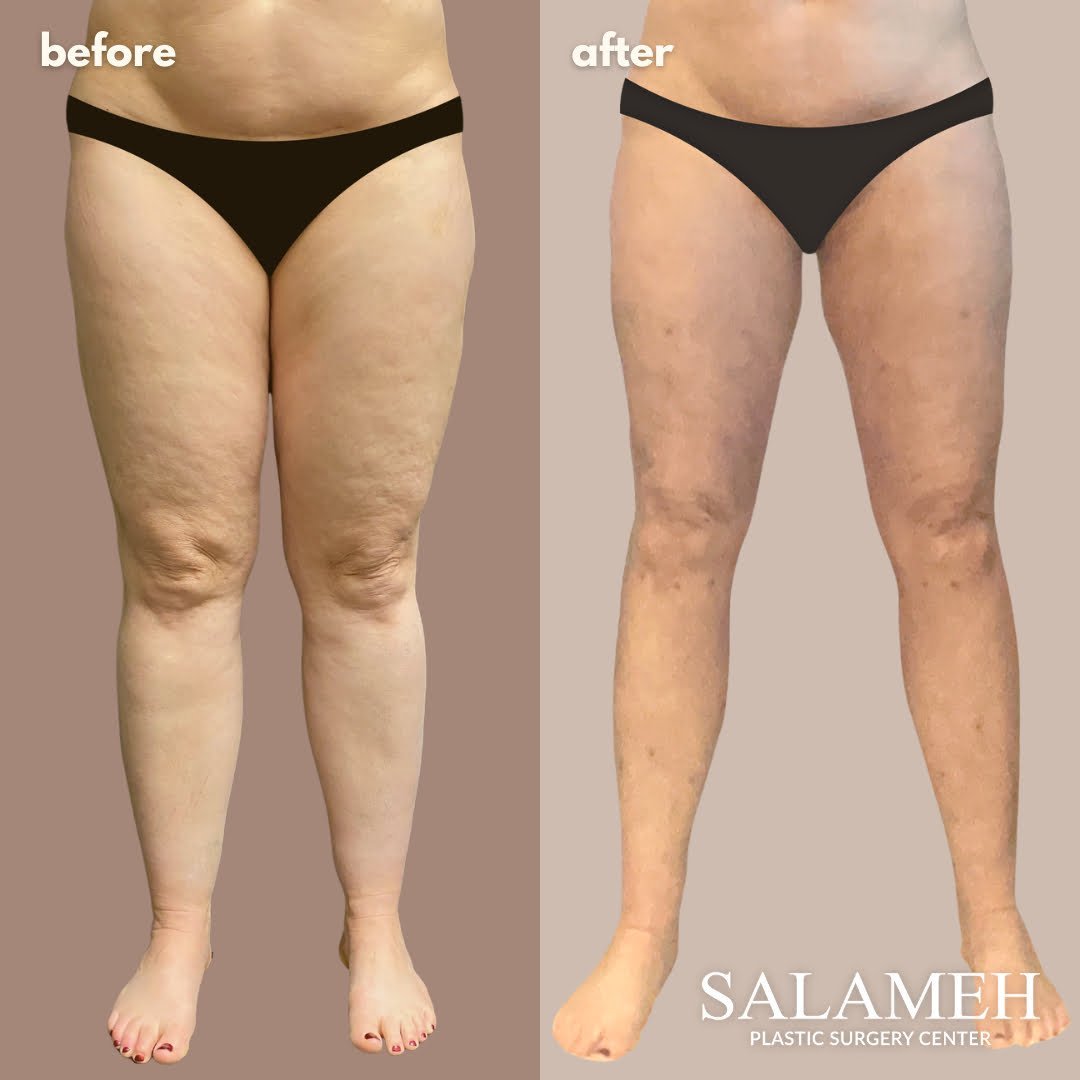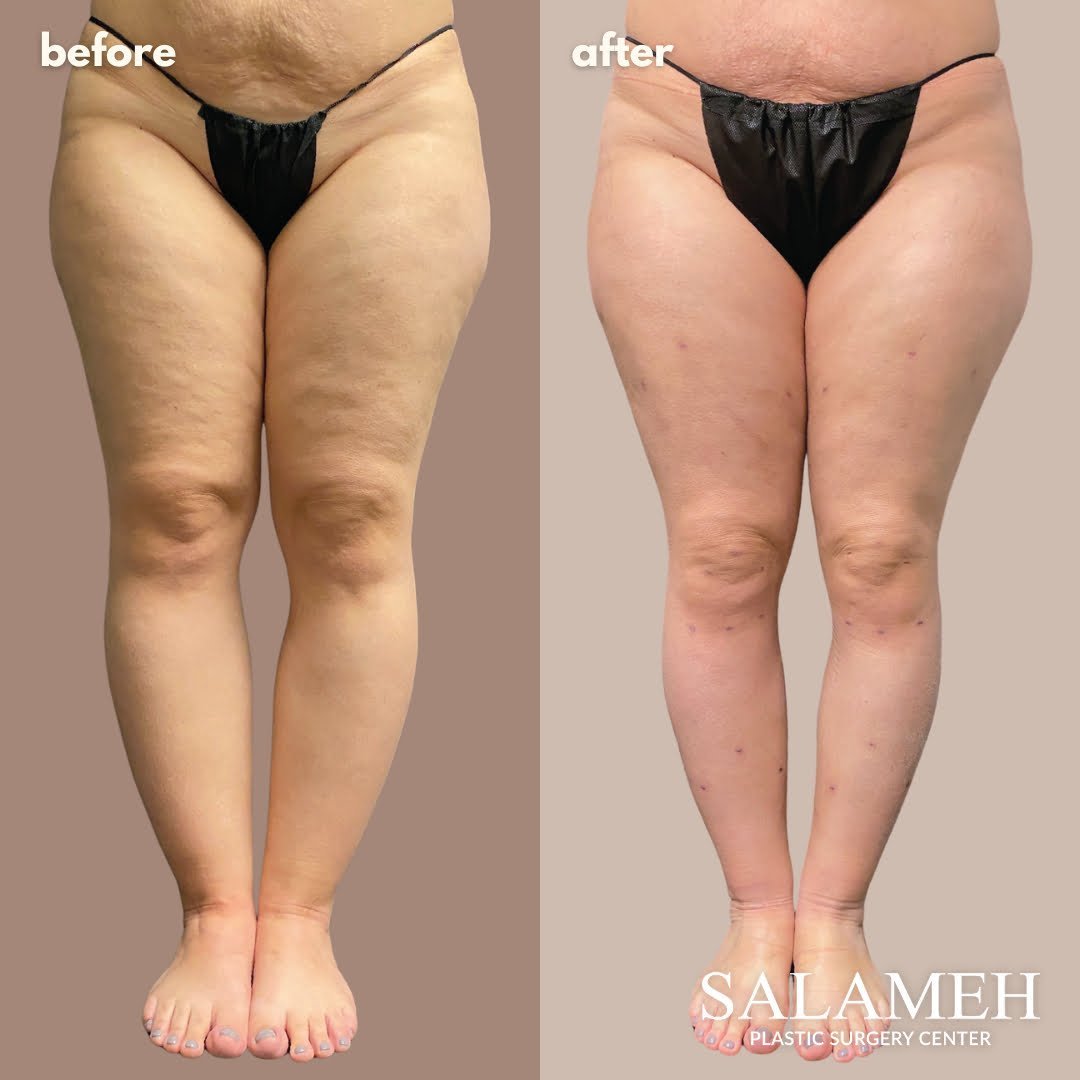 See More Before and Afters
Lipedema Frequently Asked Questions
The cause of lipedema is unknown. Medical professionals believe it may be related to genetic and/or hormonal factors.

How do you know if you have lipedema?

Lipedema is often misdiagnosed as obesity or lymphedema. You may have lipedema if you experience the following: 
Painful fat
Easy bruising
Heaviness in legs
Declining mobility
Your legs are larger than your waist
You have tree trunk appearance of your legs
Inability to lose weight despite diet and exercise
Weight gain that progressed over a small period, especially during high-stress periods like first ovulation, pregnancy, menopause, or other times of hormonal change
Boots are difficult to wear due to the girth of your calves or ankles.
Not comfortable wearing shorts.

What technique do you use for lipedema fat removal?

Our favorite technique is TAL, PAL, and SAFE, which allows us to remove as much fat as possible without damaging the lymphatics. This technique also minimizes contour irregularities and potential skin damage.

Does insurance cover lipedema treatment?

Although we do not accept insurance, coverage for the Lipedema procedure may depend on your specific carrier. We will provide you with a letter of necessity and chart notes to submit to your insurance carrier, but payment reimbursement is not guaranteed. Affordable payment options are also available through our financing partners, Care Credit and PatientFi.

Do you offer discounts for multiple procedures?

At Salameh Plastic Surgery Center, we tailor our services to fit the needs of our patients. During your consultations, a Patient Care Coordinator will go through a complete treatment plan with you and discuss pricing. Discounts may be offered for multiple procedures based on your specific treatment plan.

Do you offer virtual consultations for lipedema patients?

Yes, we offer both virtual and in-person consultations to accommodate our local and out-of-town patients.

How much does lipedema liposuction cost in Kentucky and Indiana?

Lipedema liposuction starts at $11,900 at Salameh Plastic Surgery Center. Actual cost depends on several factors, including personal history, BMI, and desired outcome. A customized quote will be given during your consultation with our Patient Ambassador team.
Patient Reviews
Based on 623 reviews
C. Jan
Dr. S is an artist! He can take the worst and make it look great! Thank you for taking such good care of me during my brachioplasty / lipedema procedure !
Y. Malka
Dr. Salameh did a phenomenal job in treating me for lipedema!! I couldn't have asked for a better surgeon,  staff and outcomes.  He truly is an artist and I personally believe he's the best lipedema surgeon in the USA!!
V. Steph
Highly recommend Dr. Salameh for all of your needs! I traveled over eight hours to see him. I saw him for a medical procedure related to lipedema but am overly satisfied with the cosmetic results as well. His staff are very caring and prompt to respond to all needs and concerns.
D. Jenni
Everyone at Salameh is so nice and amazing at answering all my questions and made me feel welcomed and safe. After years of living with lipedema, Doctor Salameh has finally given me some hope! I had my first surgery on the front of my legs last month and I already see some great results. I'm going back tomorrow for the back of my legs. The Salameh team goes above and beyond. Life changing surgery! This will help me physically and emotionally! Thank you all 🥰🙏 you're awesome!
M. Hannah
Absolutely recommend! These are the kindest group of people—you can be sure you will be taken care of. Dr. Salameh is very knowledgeable with excellent bedside manner. I'm very thankful for this group in my treatment of Lipedema
What's In The Blog?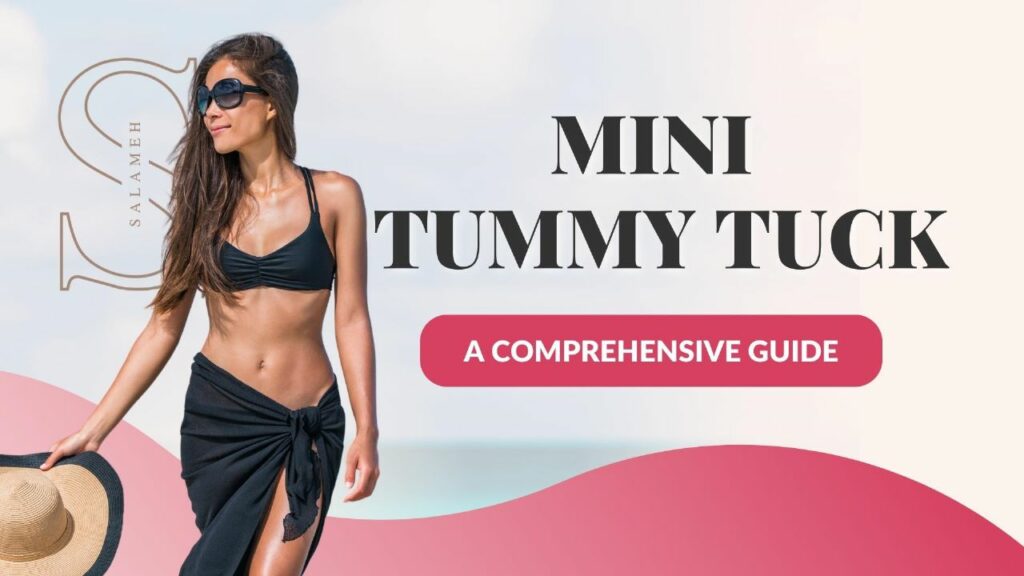 Mini Tummy Tuck: A Comprehensive Guide
A mini tummy tuck is a cosmetic surgical procedure that targets the lower abdomen. It is usually done to remove excess skin and fat, resulting in a flatter, more toned appearance. A regular tummy tuck is a more extensive procedure targeting the upper and lower abdomen. In contrast, a mini tummy tuck is a less…