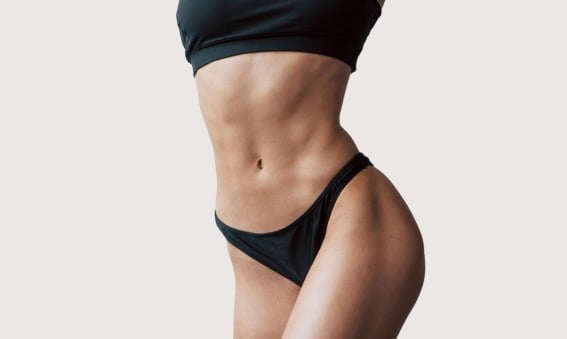 Liposuction Surgery in Indiana & Kentucky
Are you unhappy with the appearance of stubborn fat cells that won't respond to diet and exercise? Are you looking to eliminate bulge for a flatter and more toned look? Liposuction may be the solution! During liposuction, excess fat is removed from a targeted area to reshape and contour the body. Salameh Plastic Surgery Center offers 360 lipo, arm lipo, liposuction for the stomach, thigh lipo, and more. Our liposuction procedures aim to sculpt and refine your body to your desired look.
Removes the appearance of problem fat cells from the body.
Targets hips, thighs, stomach, arms, and many problem areas that do not respond to diet and exercise.
Performed in our fully accredited in-house, AAAASF-certified surgical facility using the most innovative and modern technology.
Involves very small incisions to minimize swelling and bruising.
Provides a permanent, personalized solution to help you look and feel your best.
Liposuction procedures are among our top surgeries at Salameh Plastic Surgery Center. In helping you choose a procedure that is right for you, we analyze your current physical stature, overall look, and desired outcomes to personalize a plan for you. Call to schedule a consultation today.
Liposuction before and after
Results from Our Satisfied Patients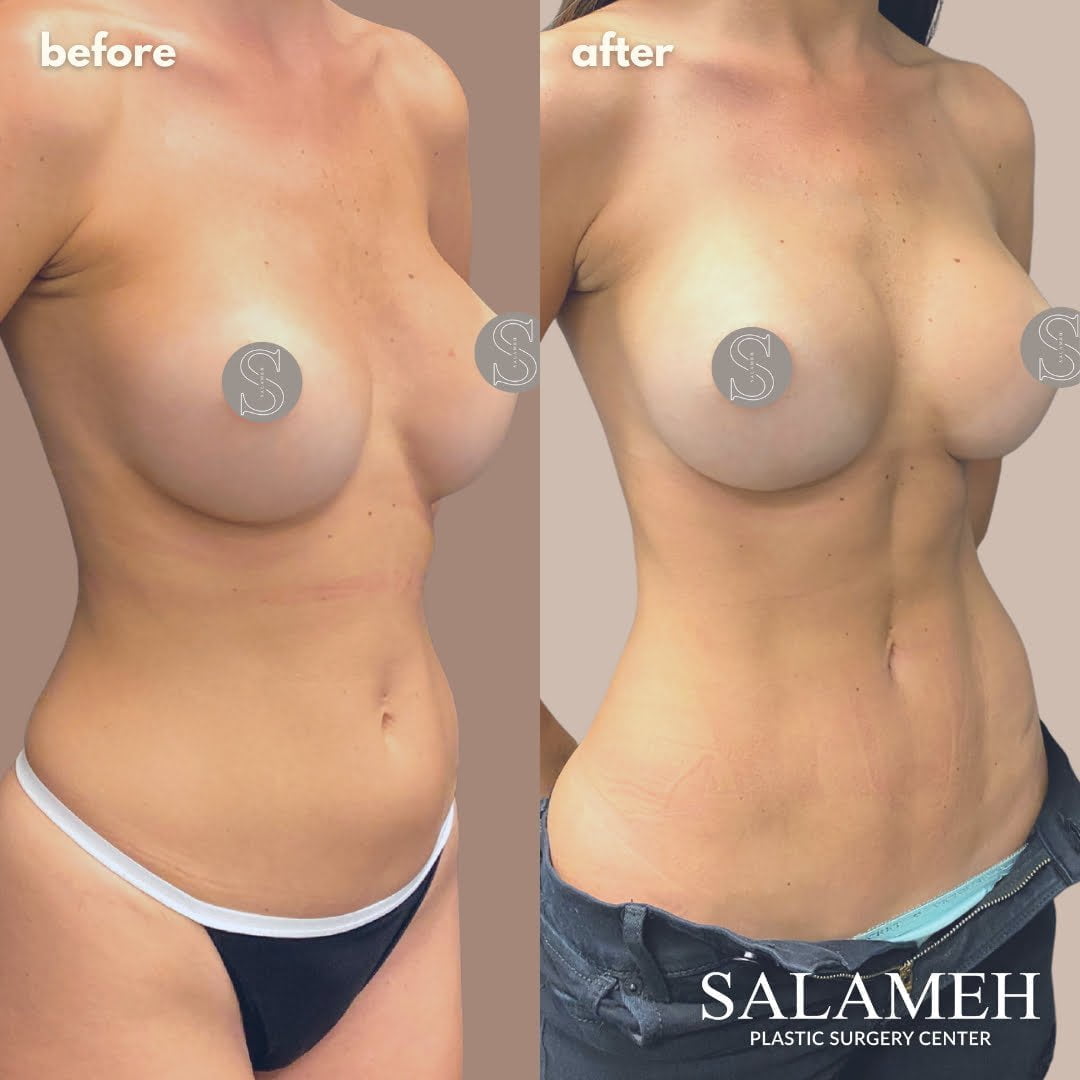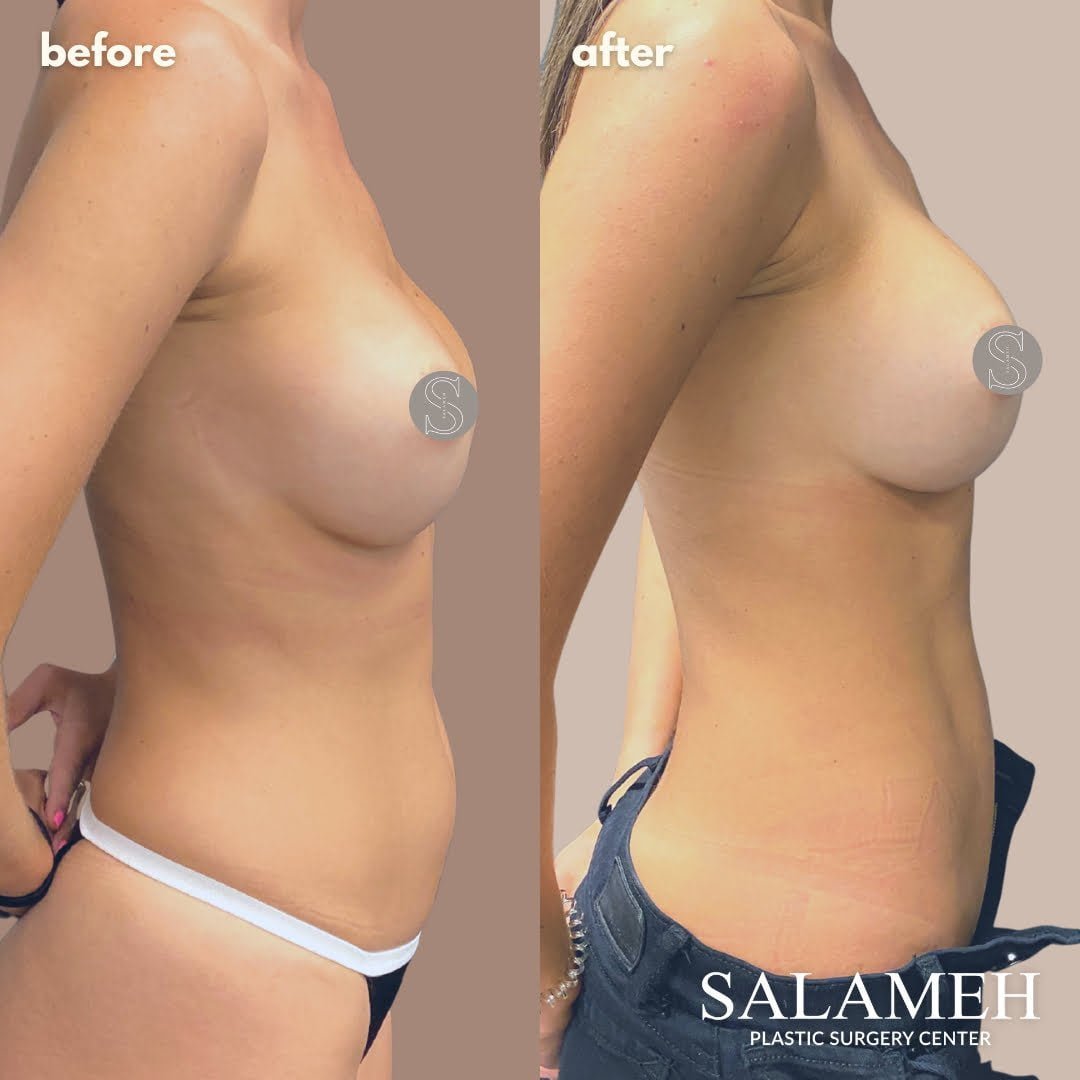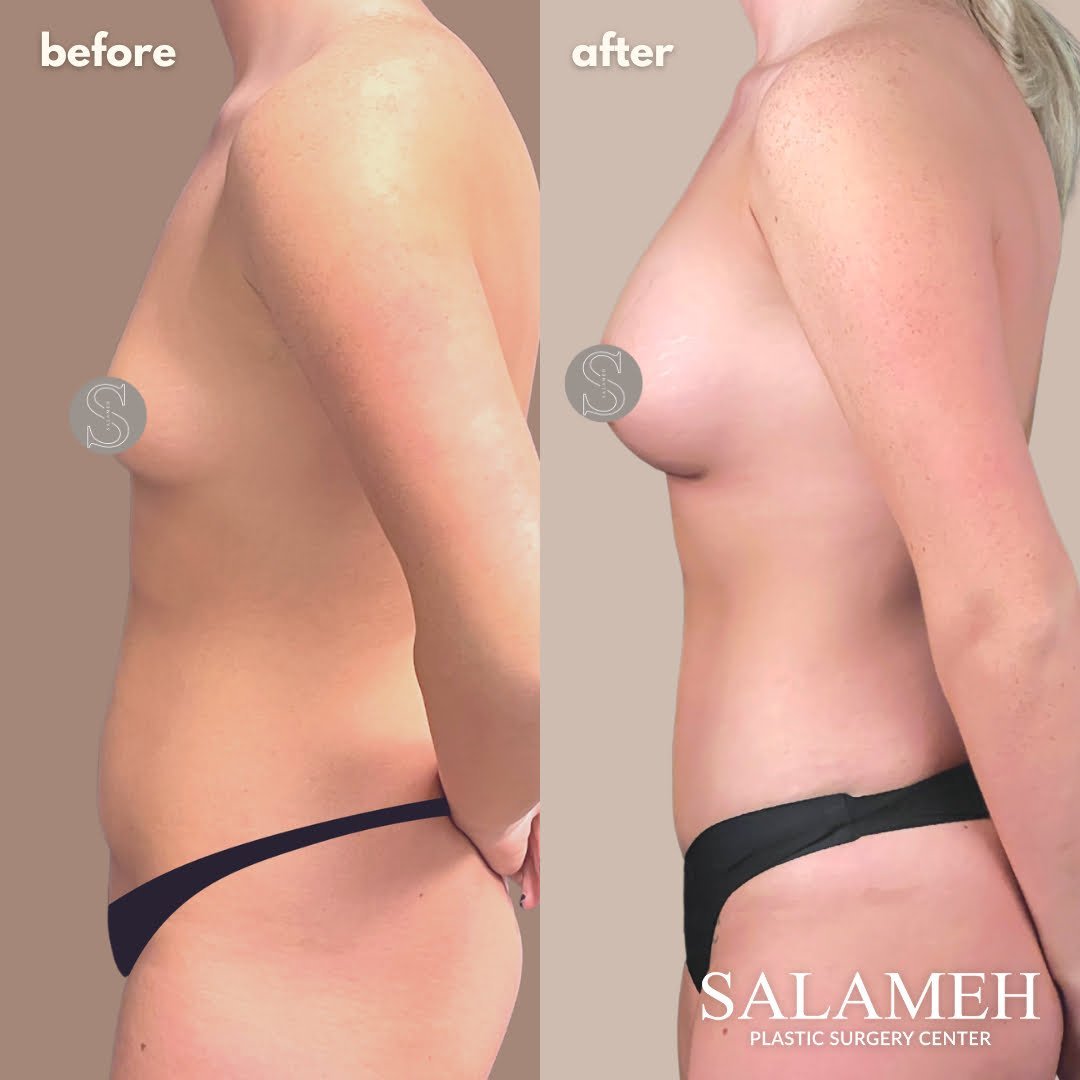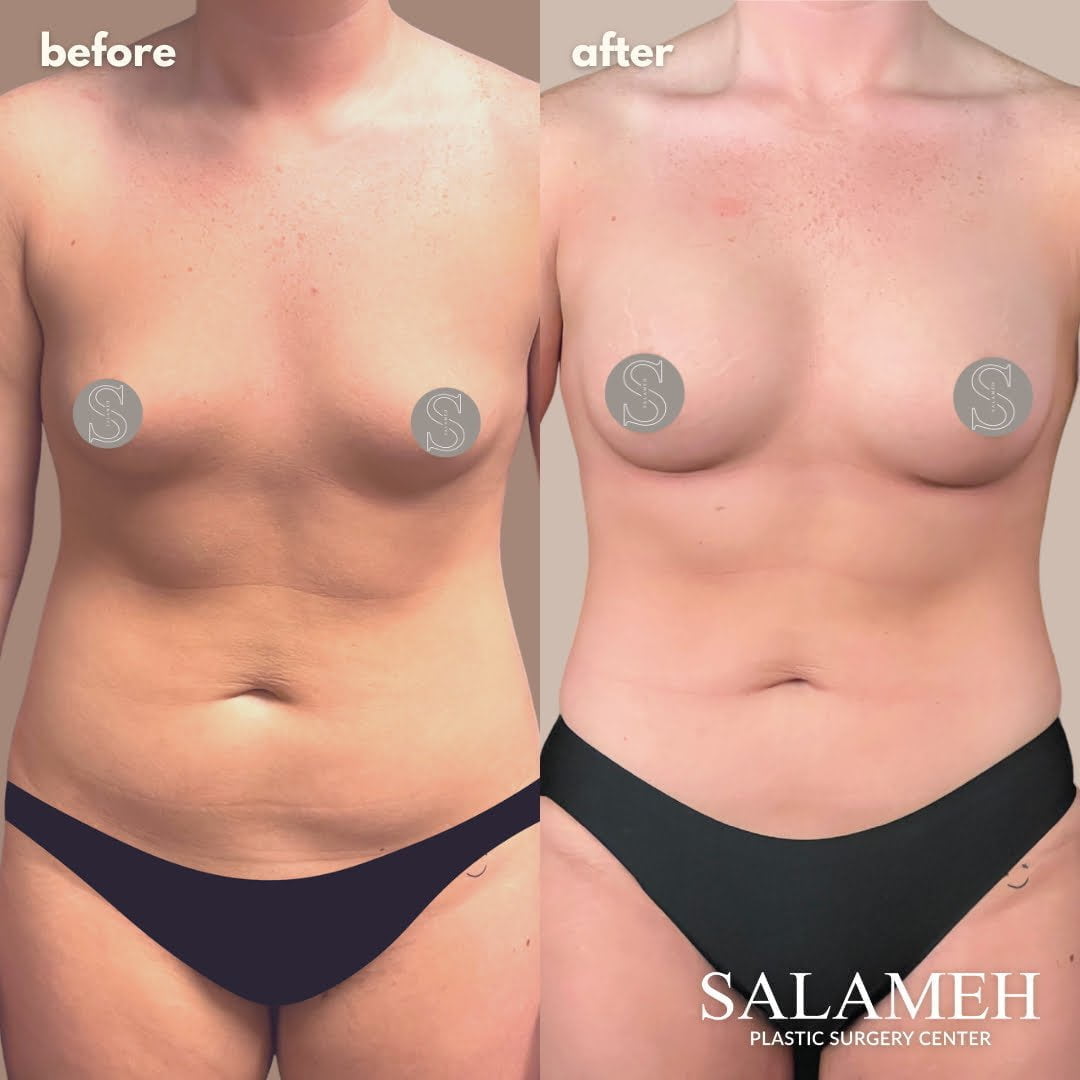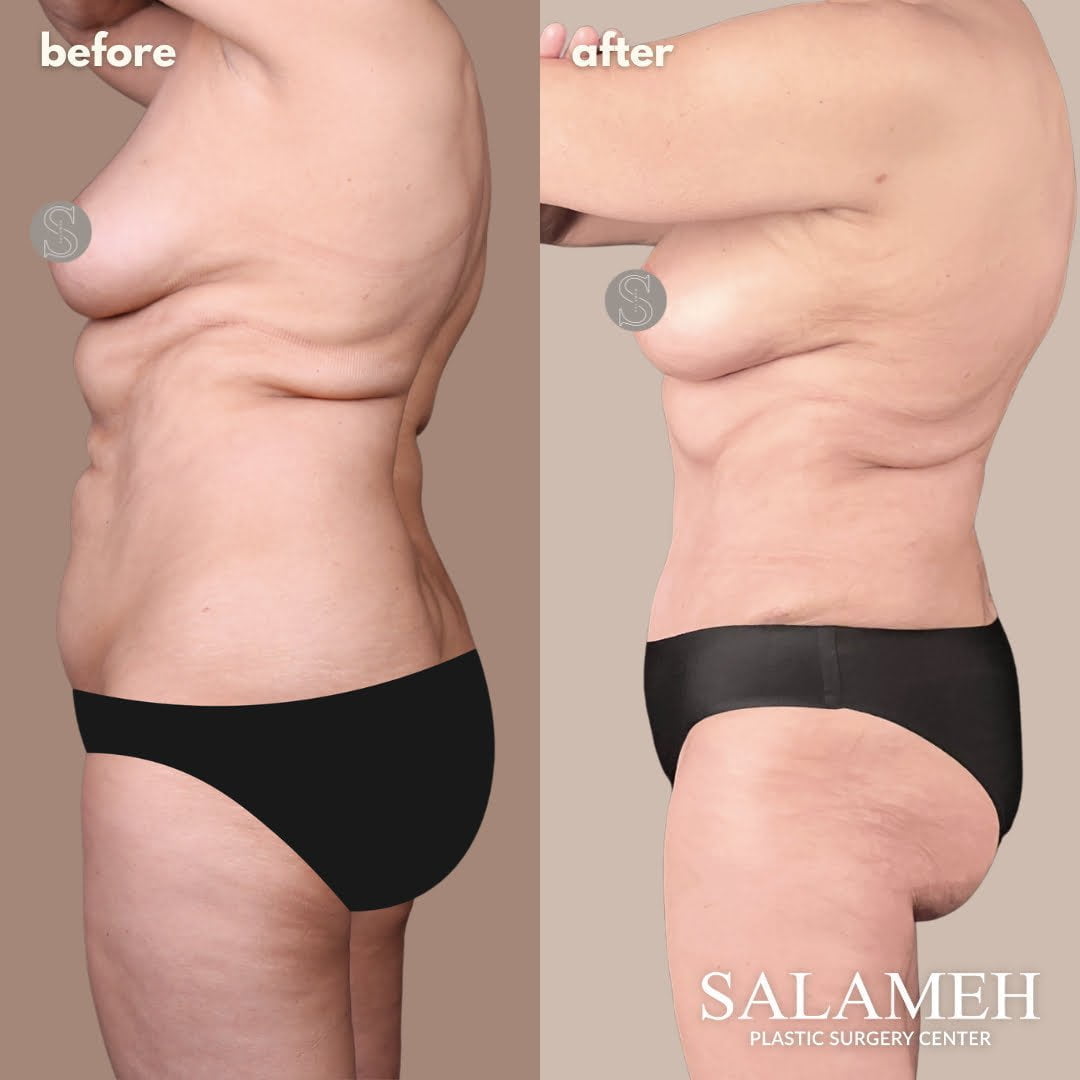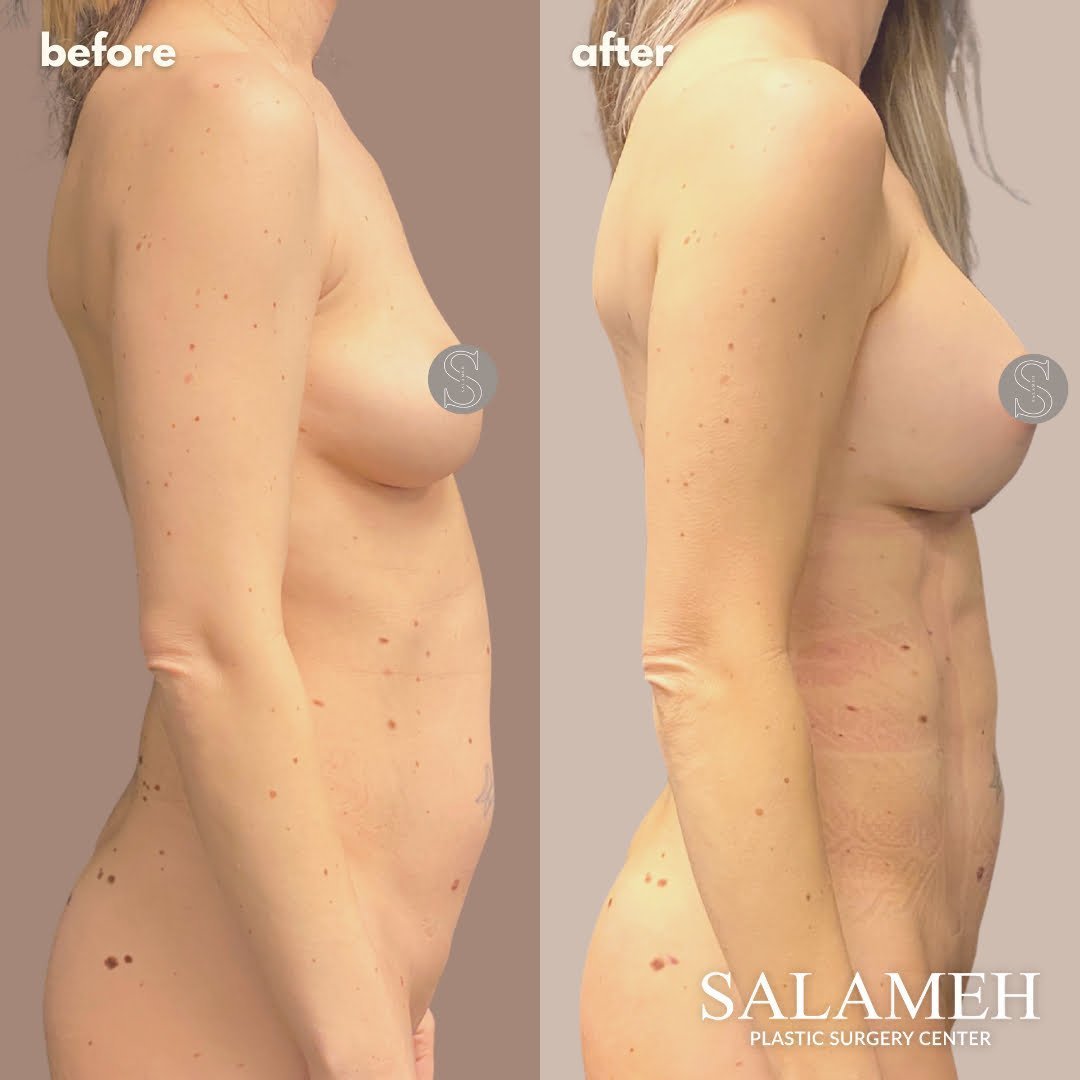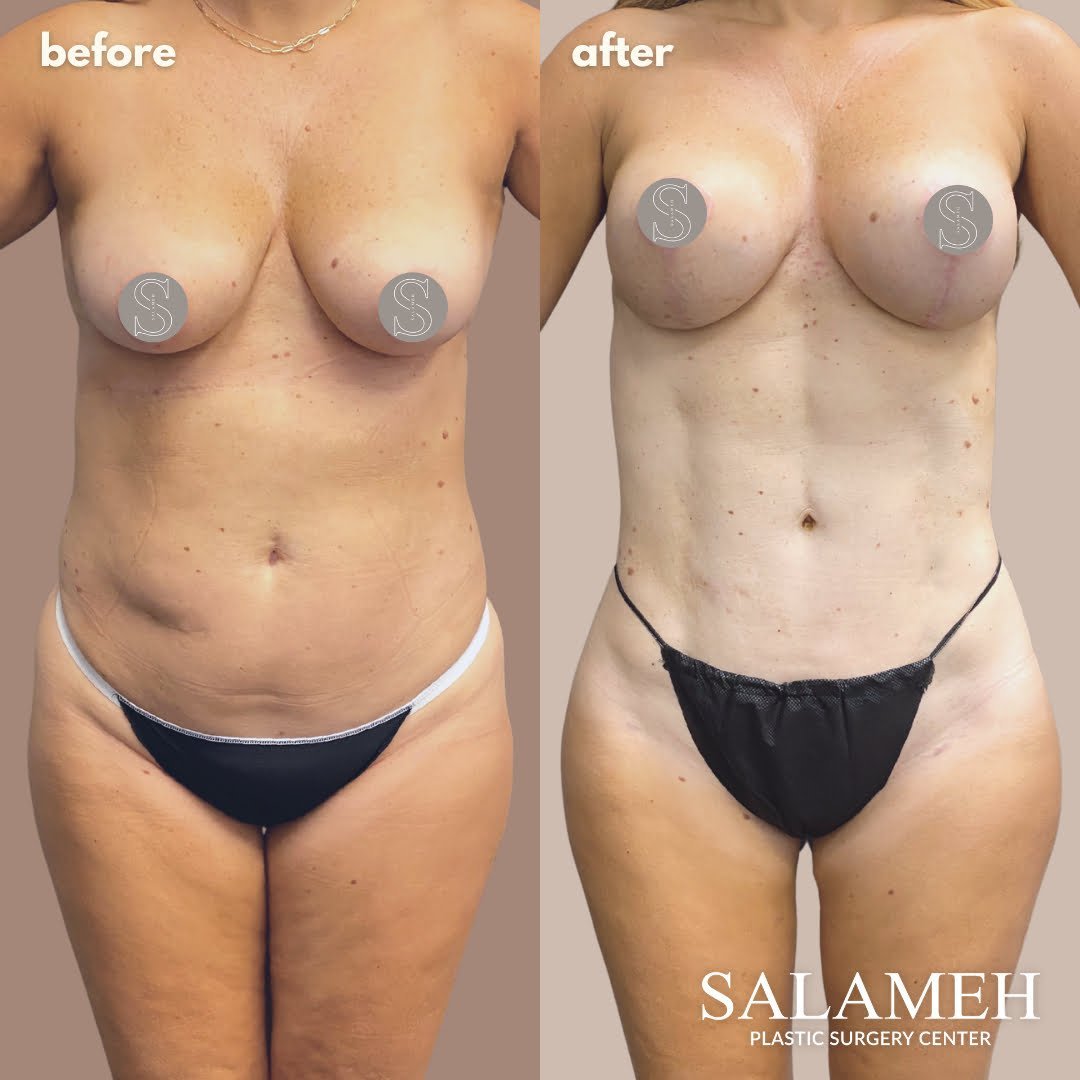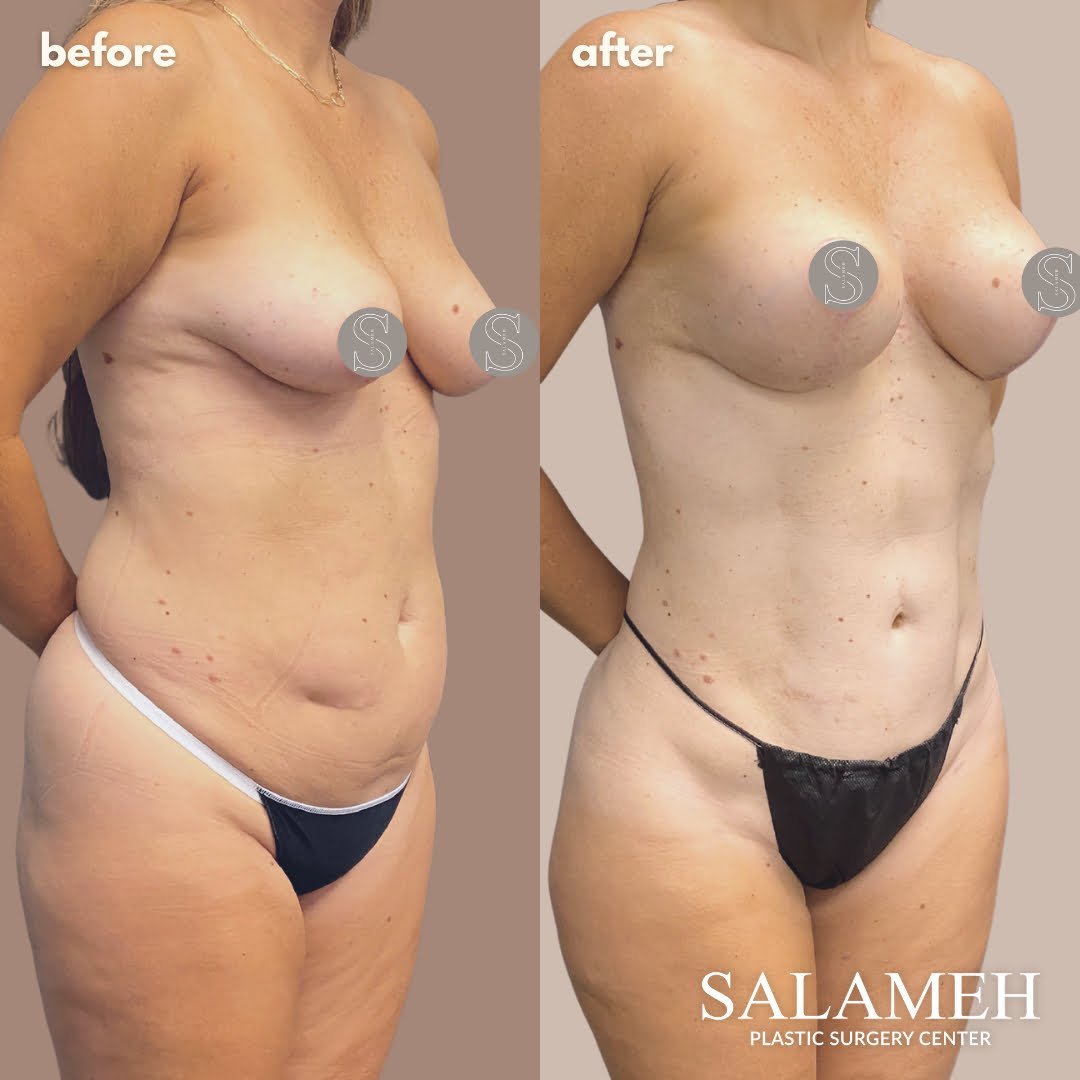 See More Before and Afters
Liposuction Frequently Asked Questions
Liposuction, or lipoplasty, is a treatment designed to target and remove the appearance of problem fat cells from the body. Common areas of the hips, thighs, stomach, and arms often accumulate stubborn fat cells that do not respond to diet and exercise.

What happens during a liposuction procedure?

During liposuction, excess fat is removed from a targeted area of the body to reshape and contour the body. With our specialized, in-office liposuction procedure in Bowling Green, KY and Newburgh, IN, the fat cells are broken down and removed for a smoother and flatter shape and appearance.

During treatment, a specialized solution is first injected into the treatment area. This solution is designed to make the cells easier to break up and eliminate. Once the injection takes effect, a series of tiny incisions are made near the targeted treatment area. A small tube is gently inserted through the incisions that provide the suction power necessary for removing the stubborn fat cells. The tube works to capture the broken-down cells and eliminate them from the body permanently.

Can I have liposuction performed on any part of my body?

Your liposuction procedure should address your problem areas. Common targets include the hips, also known as saddle bags, flanks, also known as "love handles", thighs, abdomen, calf, and ankles (or "cankles"), among others. We are always open to discussing any problem areas of concern.

Am I a good candidate for liposuction?

Anyone who is unhappy with the look of their body due to stubborn fat could benefit from this innovative solution. If you are looking for an effective treatment for removing fat and achieving a smoother and slim appearance, you could qualify as a candidate. However, the best way to determine if you are a candidate is through a consultation with one of our skilled plastic surgeons.

What is liposuction recovery like?

Liposuction recovery time is different for every patient, but you'll be able to leave on the same day as your procedure. The recovery period is usually a few days to a week, although it may take longer if there are multiple treatment areas.

How long will my liposuction results last?

The results of liposuction are immediate and long-lasting. Fat cells don't return when they're removed by liposuction, so you can enjoy your new shape long-term. However,  it is very important to maintain a healthy lifestyle after your procedure to prevent gaining weight in other places.

How much does liposuction cost in Kentucky and Indiana?

Liposuction starts a $7,900 at Salameh Plastic Surgery Center. Actual cost depends on several factors, including personal history, BMI, and desired outcome. A customized quote will be given during your consultation with our Patient Ambassador team.