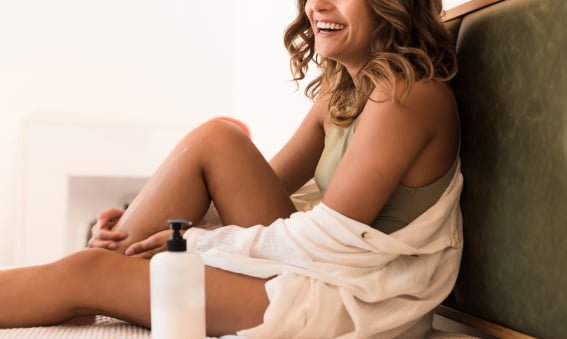 Thigh Lift Surgery in Indiana & Kentucky
Whether you want to change the shape of your thighs or the look of your loose skin, a thigh lift surgery at Salameh Plastic Surgery Center can help! When you choose to work with us, you'll benefit from our plastic surgeons' expertise in cosmetic and plastic surgery. A thigh lift, or thighplasty, is a cosmetic procedure that improves the appearance of the thighs by removing excess fat and skin.
Our customized thigh lift procedures improve the appearance of your thighs for a younger, smoother look to help boost your confidence.
Our thighplasty procedures are performed in our in-house, fully accredited, AAAASF-certified surgical facility.
This procedure will help you get firmer, more youthful-looking thighs that are proportionate to your body while achieving your aesthetic goals.
At Salameh Plastic Surgery Center, you can expect an experienced team focused on your needs, goals, and desires. When you schedule your consultation for thigh lift surgery with a patient care coordinator, we will discuss our available cosmetic options with you to determine your best course of action. Contact our team today to learn more.
Thigh Lift Frequently Asked Questions
A thigh lift, or thighplasty, is a cosmetic procedure that improves the appearance of the thighs by removing excess fat and skin.

What happens during the thigh lift procedure?

During a thigh lift, the plastic surgeon makes an incision in the inner thigh or where the thigh and pubic area meet. Skin and fat are carefully removed, and then the skin is closed together, resulting in tighter, slimmer, more proportionate thighs.

What is thigh lift recovery like?

The results from thigh lift surgery are immediate, but it will take several months before all the changes fall into place. Both your skin quality, the appearance of your thighs, and the feel of your leg will improve over time. Overall, thigh lift recovery time varies from patient to patient.

How much does a thigh lift cost in Kentucky and Indiana?

Thigh lift starts at $14,900. Actual cost depends on several factors, including personal history, BMI, and desired outcome. A customized quote will be given during your consultation with our Patient Ambassador team.
Patient Reviews
Based on 623 reviews
B. Linda
What a great experience from the first phone call to post surgery! Everyone is kind friendly made me feel so comfortable. Nolly is the best!! Everything Dr Salameh did an amazing job I feel beautiful and confident in myself!! I'm already planning my next surgery.
D. LaMar
Dr. Saba and his staff were so kind, supportive and caring. I couldn't have asked for a better surgical team. I was nervous going in, but every single person I encountered made me feel like I was in great hands. I am 1 day post op and my results are better than I imagined.
Thank you, Dr. Saba and team!
C. Shaina
This is hands down the best surgical team, office, doctor, that you could choose! Amazing atmosphere and seamless process.  I absolutely love everyone here, I have had the most amazing results, I don't even know how I could ever Thank them enough for the new life he and his team have given me. They have given me not just new legs, but a new confidence and a future with so many memories that would have never been made. I finally feel like myself, I finally recognize the girl in the mirror or the photos. Thank you for revealing who I have always seen.
M. Paulina
Probably the best experience with Doctor, Nurses and Anesthesiologist I ever had! Amazing and nice people! I was asking a lot of questions and they were able to answer every single one. I'm so happy I had my surgery there.
What's In The Blog?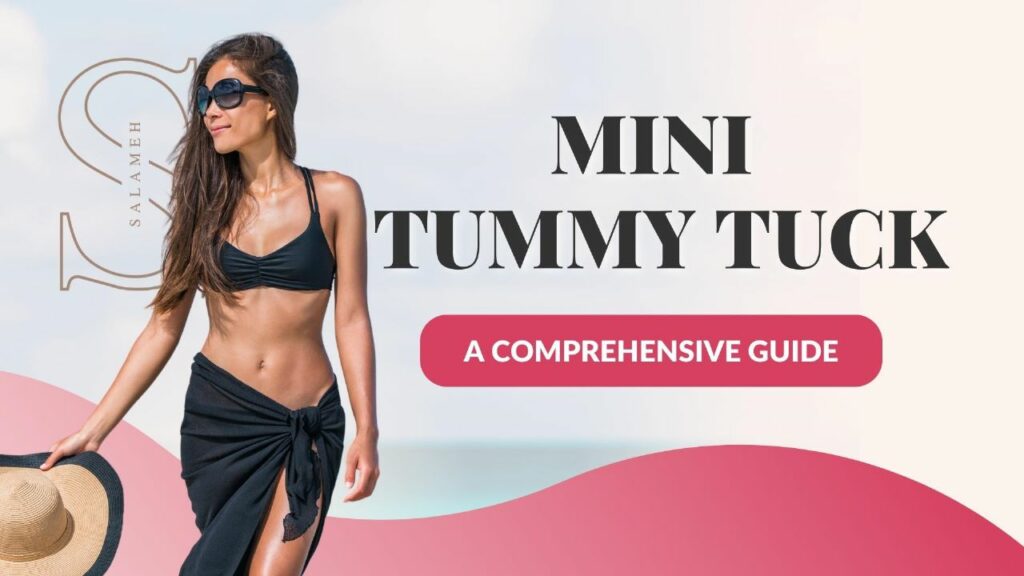 Mini Tummy Tuck: A Comprehensive Guide
A mini tummy tuck is a cosmetic surgical procedure that targets the lower abdomen. It is usually done to remove excess skin and fat, resulting in a flatter, more toned appearance. A regular tummy tuck is a more extensive procedure targeting the upper and lower abdomen. In contrast, a mini tummy tuck is a less…