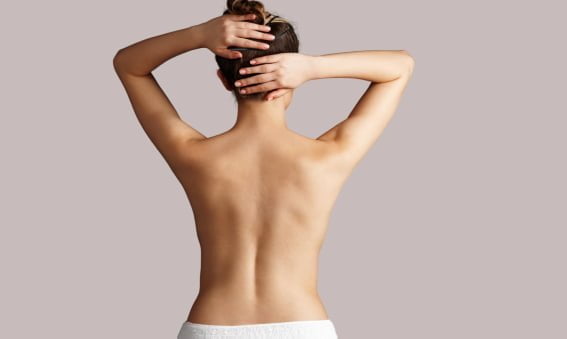 Look and feel better with Upper Body Lift
Upper Body Lift surgery is designed to eliminate and tighten loose or sagging skin within various upper body areas. If you're unhappy with excess skin on your arms, chest area, or back, this innovative procedure is an effective remedy for contouring your silhouette to the desired shape.
An upper body lift procedure generally involves removing excess skin in those areas and tightening the underlying tissue. This can help reduce sagging and create a more toned and youthful look. Upper body lifts can be performed on both men and women, and the results can be quite dramatic. In addition to improving the appearance of the chest, back, and shoulders, upper body lifts can also help to reduce the appearance of cellulite, stretch marks, and other skin irregularities. 
Other than the cosmetic benefits, upper body lifts can also help to boost your self-esteem and self-confidence. Our patients report feeling more comfortable in their skin and more confident when wearing certain clothing items. Additionally, the procedure can help to reduce the physical discomfort that can occur due to excess skin in these areas.
Schedule a one-on-one consultation with our team of double-board-certified plastic surgeons to plan your upper body lift at Salameh Plastic Surgery Center.
Upper Body Lift Frequently Asked Questions
What is an upper body lift?

An upper body lift is a cosmetic surgery procedure used to address skin laxity in the chest, back, and arms. It involves the removal of excess skin and fat, as well as the tightening of underlying muscles and tissue, to achieve a more toned and youthful appearance.

Am I a good candidate for an upper body lift?

Individuals who are in good overall health, have realistic expectations, and have undergone significant weight loss or aging are ideal candidates for an upper body lift.

What are the risks associated with an upper body lift?

As with any surgical procedure, an upper body lift carries some risks, including infection, bleeding, and scarring.

How long does an upper body lift surgery take?

The procedure typically takes 4-6 hours, depending on the extent of the surgery.

How long does upper body lift recovery take?

Most patients can expect to return to work and other regular activities within 2-4 weeks, though it may take several months for all results to be visible.

How much does an upper body lift cost in Kentucky and Indiana?

An upper body lift starts at $22,900 at Salameh Plastic Surgery Center. Actual cost depends on several factors, including personal history, BMI, and desired outcome. A customized quote will be given during your consultation with our Patient Ambassador team.
Patient Reviews
Based on 623 reviews
K. Valarie
These guys are an amazing team. I couldn't have asked for a better group of people through the process. You feel like you've known them for years even though you've just met. Highly recommend – 10/10 no doubt.
C. Taylor
Had such a great experience with Dr. Saba and all of the staff at Salameh. Everyone was very kind and knowledgeable! I would recommend this facility to anyone interested 🙂
L. Kristen
The staff at this office is the best!  They make you feel like family, not just another client.  Highly recommend this office for all of your plastic surgery needs!
S. Kyra
As a Healthcare Provider, I can tell you that Dr Salameh and his staff have "first class" bedside manner!  From the moment I stepped into his establishment I was impressed.  The office is spotless and state of the art and you are welcomed first thing by his beautiful staff!  Dr Salameh focuses on your areas of concern and his injections are painless.  I will definitely be back again!
S. Shelby
Dr Saba is so gentle! He helped choose a size that fits my body best and made sure we understand what was going to happen with the surgery and what to expect.
What's In The Blog?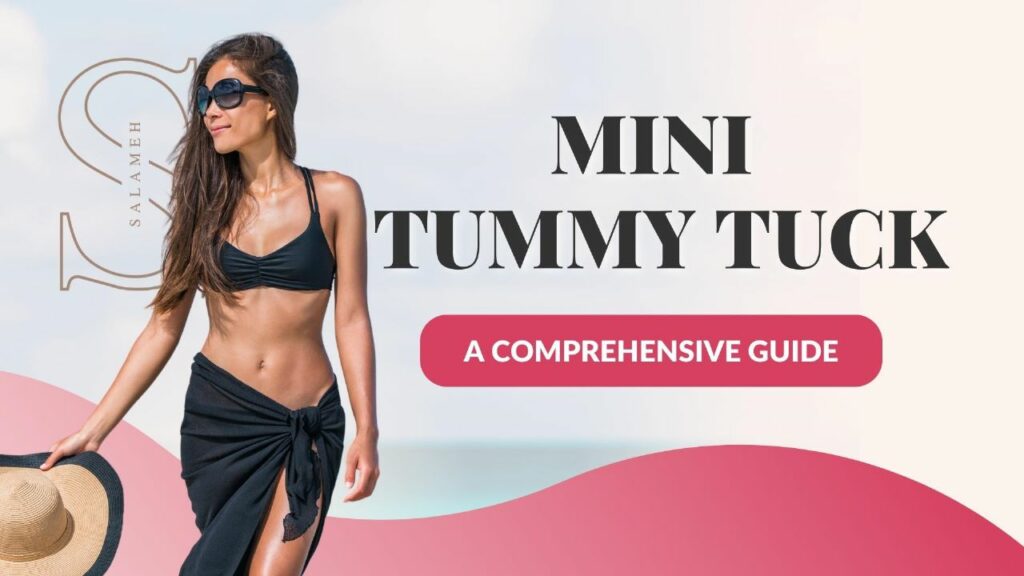 Mini Tummy Tuck: A Comprehensive Guide
A mini tummy tuck is a cosmetic surgical procedure that targets the lower abdomen. It is usually done to remove excess skin and fat, resulting in a flatter, more toned appearance. A regular tummy tuck is a more extensive procedure targeting the upper and lower abdomen. In contrast, a mini tummy tuck is a less…