Breast Implant Revision in Indiana & Kentucky
A breast implant revision surgery is a personalized procedure designed to replace old breast implants with new ones. This procedure aims to update the implant material and improve the appearance and shape of the breasts. This innovative procedure is an effective treatment for improving concerns, including:
Asymmetrical breast size
Capsular contracture
Rippling
Increasing or decreasing size
Replacing old implants
Preventing rupture or migration of the implant
Change from saline to silicone
Following an initial procedure, results may continue to change in size and shape. The overall breast tissue can change, as well. This can create a disproportionate appearance that is aesthetically undesirable. With a professional breast implant revision procedure, you can reclaim the look and shape of your breasts for a lifted and more youthful appearance.
Breast Implant Revision before and after
Results from Our Satisfied Patients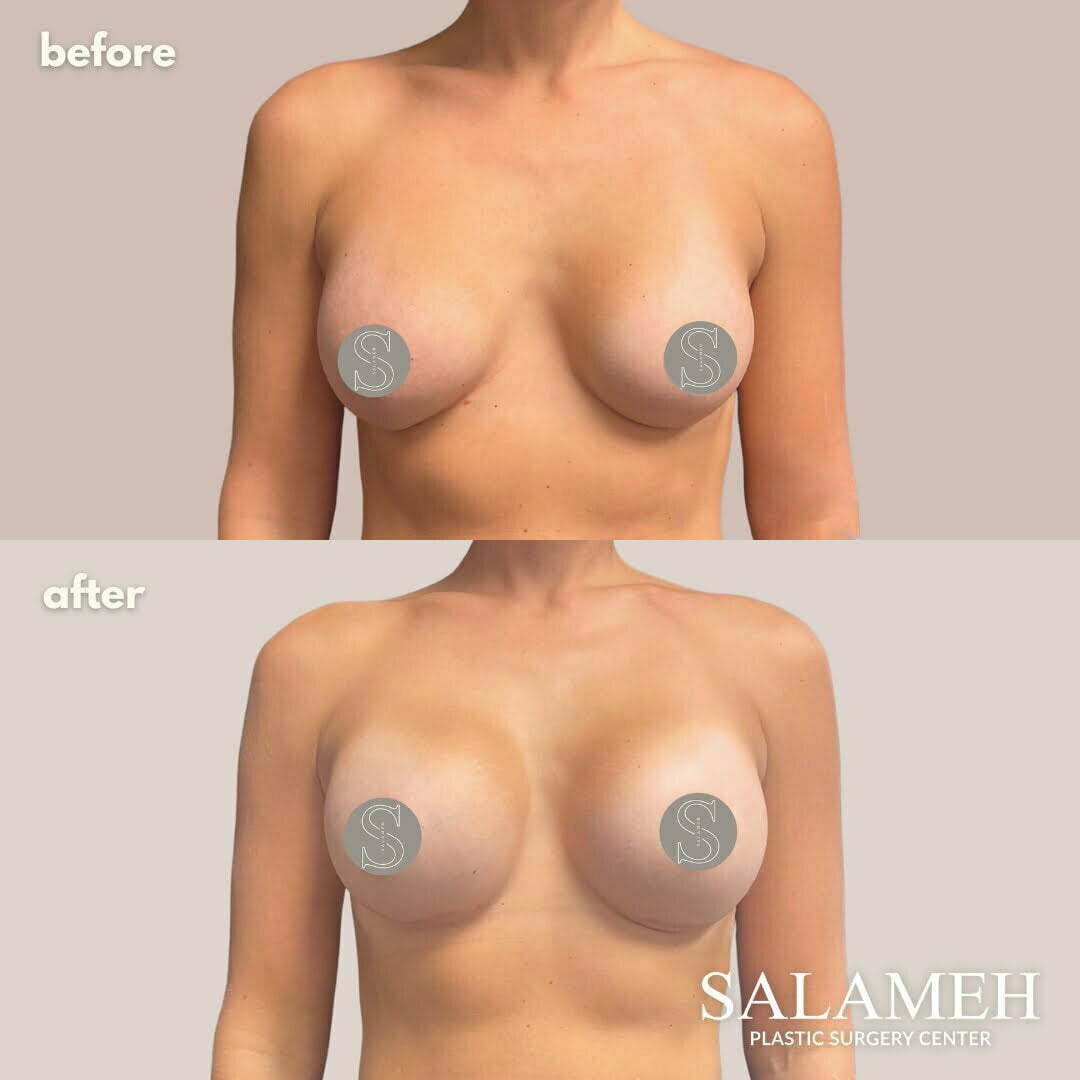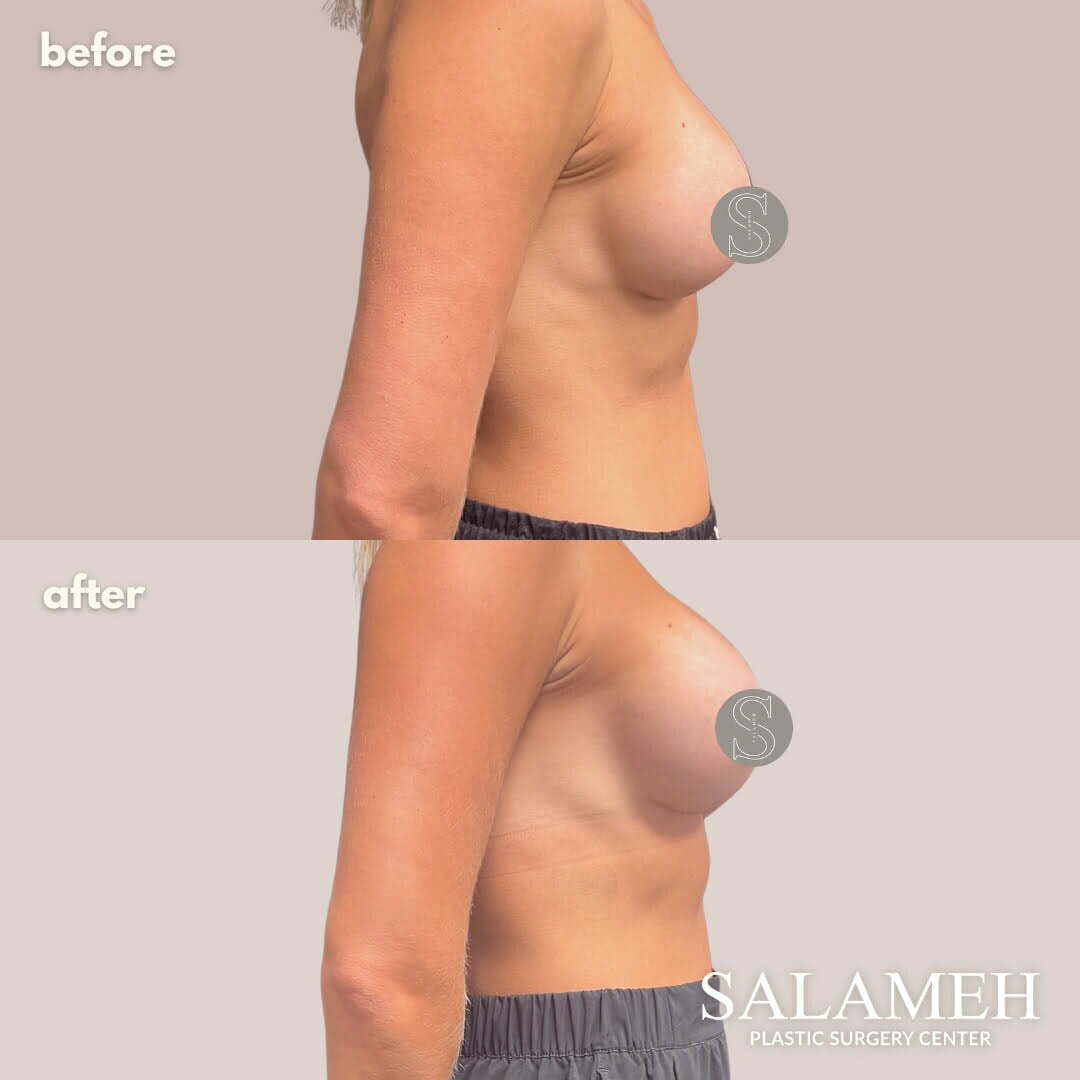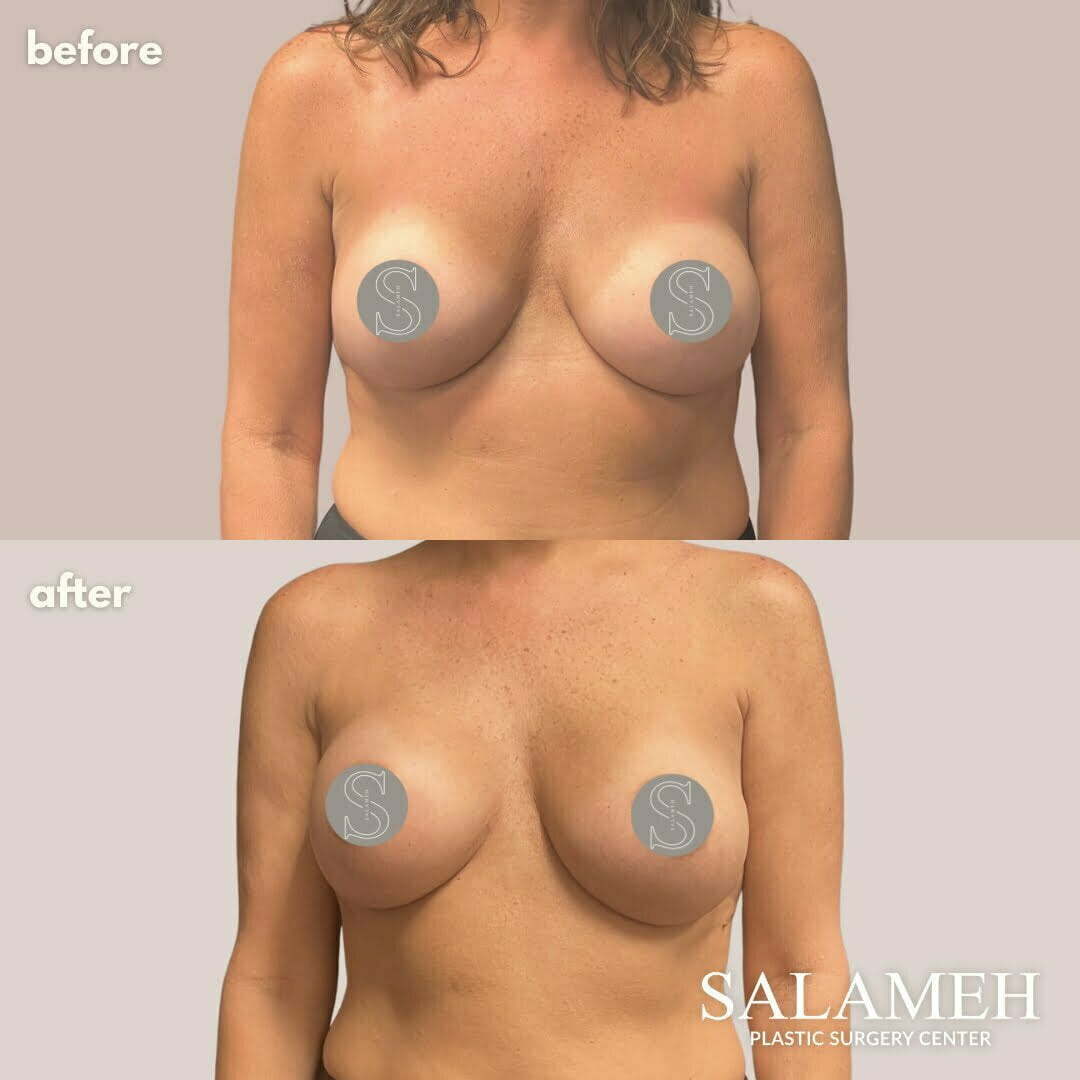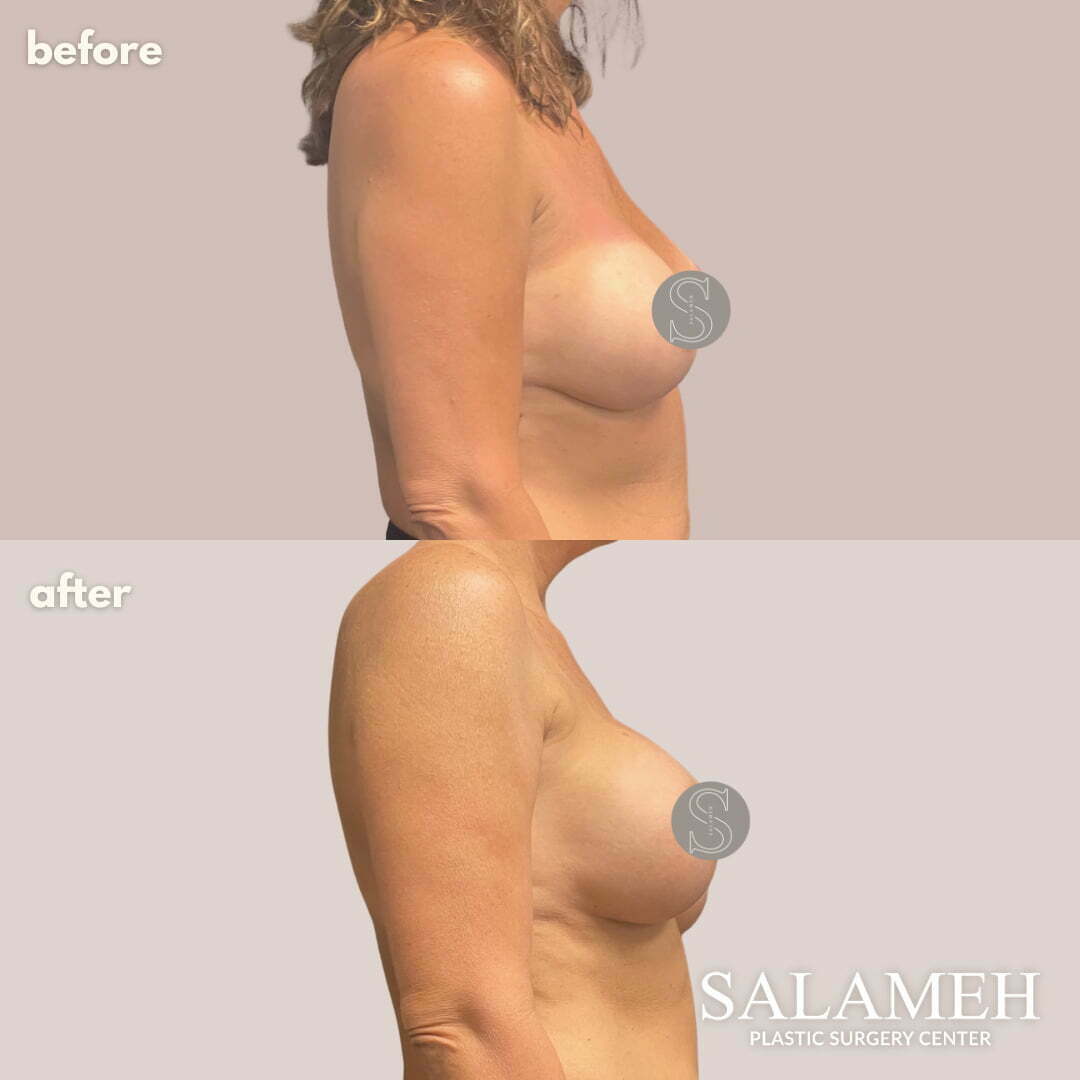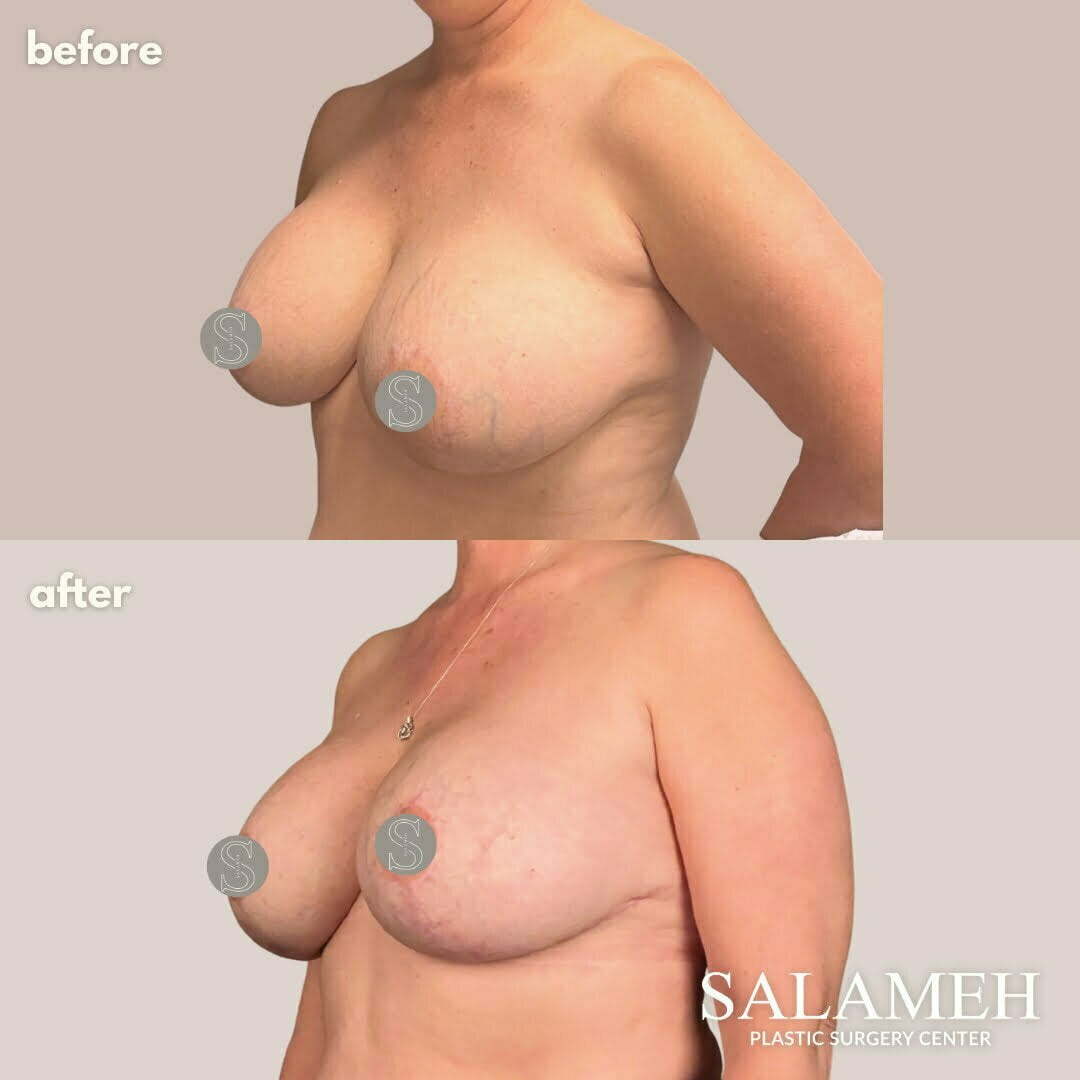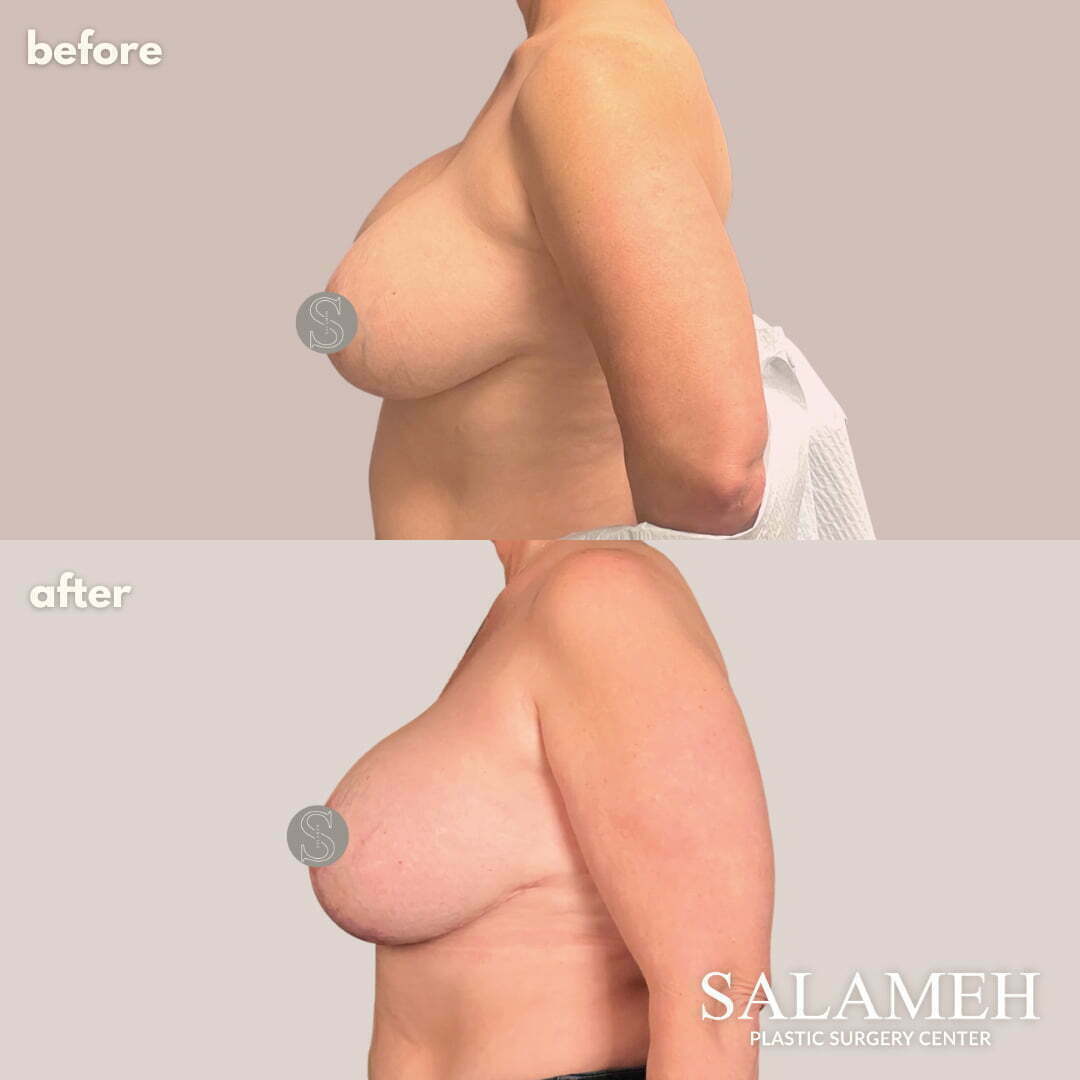 See More Before and Afters
Breast Implant Revision Frequently Asked Questions
How does breast implant revision surgery work?

Fat transfer is a cosmetic procedure that involves removing unwanted fat from one area of the body, such as the stomach or thighs, and transplanting it to another area, such as the face, breasts, or buttocks. It is a natural way to enhance your appearance and restore volume to areas that have lost shape and fullness.

Am I a candidate for breast implant revision surgery?

 If you have received a breast procedure in the past and are now unsatisfied with the results, you may qualify as a candidate. If you're looking to improve the appearance of your prior breast procedure, you could also benefit from a breast implant revision. To ensure the best possible outcome, be sure to contact our Bowling Green, KY or Newburgh, IN office to discuss the best option for your particular situation.

How does implant revision differ from breast augmentation or breast reduction?

Breast implant revision is typically the second surgery. It occurs after an augmentation or reduction to correct anything that went wrong or left you dissatisfied after the first procedure.

 

Breast implant revision is also extremely tailored, even more so than other breast procedures. In addition to considering your body type, frame, and the size of your chest and torso, a Patient Care Coordinator will want to discuss your concerns and develop a plan of action to achieve your aesthetic goals. Our friendly, professional team will work closely with you to develop a plan of action to achieve your aesthetic goals.

How can I prepare for a breast implant revision?

Schedule a consultation with our Patient Care Coordinator team, who will walk you through the procedure. They will inform you of any dietary or exercise suggestions to follow in the weeks leading up to the procedure.

How long does it take to recover from breast implant revision?

Many patients find that post-op breast revision is less painful than their initial surgery. You will likely be able to resume normal activities within a week or two, depending on your body's healing process. You should wait at least three weeks before pursuing any strenuous activity, such as exercise.



How much is breast implant revision surgery in Indiana & Kentucky?

Breast implant revision starts at $7,900 at Salameh Plastic Surgery Center. Actual cost depends on several factors, including personal history, BMI, and desired outcome. A customized quote will be given during your consultation with our Patient Ambassador team.
Patient Reviews
Based on 623 reviews
M. Cynthia
Dr. Salameh has been a significant part of my breast cancer journey. After my double mastectomy I thought I would be "disfigured" for life but Dr Salemaeh stepped in and on January 15, 2018 he inserted the breast enhancers to stretch the skin and 18 months later I received my implants. I'm me again. During the enhancer process I used TNS recovery process (which I highly recommend) it soften the skin to allow the skin to hurt less with each visit. I'm going to get a hydra facial on May 27th to celebrate ….. take it from this survivor, you don't want anyone else on your team. He's patient, he's kind, he is a perfectionist and he explains everything very clearly and most importantly he cares. He will be your biggest cheerleader and fan. Dr Salemeh is exactly what Bowling Green needed.
G. Jannah
I've had 2 procedures performed by Dr. Salameh- a breast lift and BBL in 2019 and a breast augmentation and a second round BBL with high definition lipo in 2021.  I was extremely pleased with my first procedure in 2019, but wanted a little more volume in my upper breasts.  Dr. Salameh has really perfected his skill since 2019.  He exceeded my expectations, and I am so in love with my results! Dr. Salameh is truly talented at what he does and his passion to help people achieve their aesthetic goals radiates. The staff's caring and positive energy, paired with Dr. Salameh's expertise, is unmatched. Thank you guys so much for all that you do!
H. Dianna
Dr. Salameh is outstanding. I went to see dr. Salameh for a very serious breast issue  that was going to require special reconstruction. Dr. Salameh and his staff made me feel so comfortable and I'm very vulnerable position in my life. The kindness and attention to detail dr. Salameh spent researching to understanding my situation and preparing for me to have the best result possible was unbelievable. I'm so happy with my results I'm so happy with his personality and his empathy towards my situation highly recommend dr. Salameh and his staff.
What's In The Blog?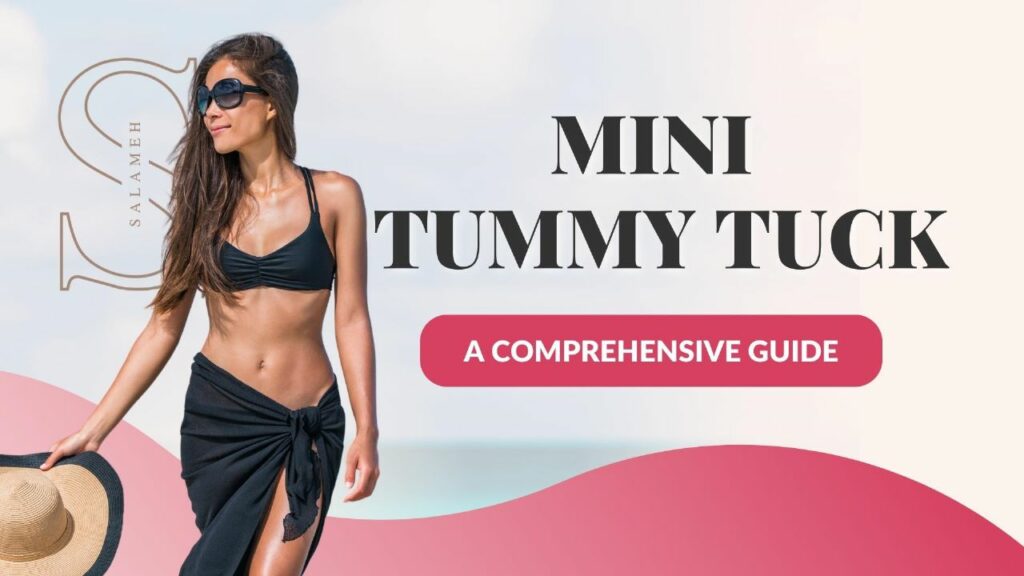 Mini Tummy Tuck: A Comprehensive Guide
A mini tummy tuck is a cosmetic surgical procedure that targets the lower abdomen. It is usually done to remove excess skin and fat, resulting in a flatter, more toned appearance. A regular tummy tuck is a more extensive procedure targeting the upper and lower abdomen. In contrast, a mini tummy tuck is a less…