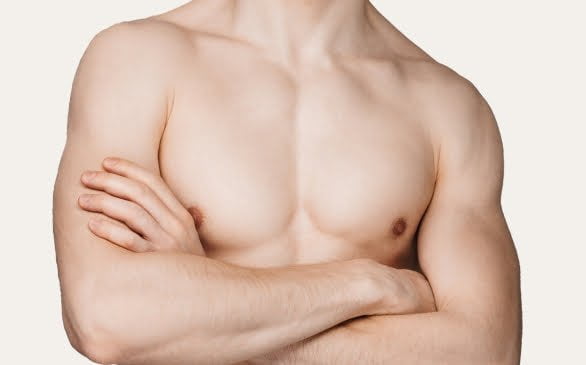 Male Gynecomastia in Indiana & Kentucky
Do you suffer from enlarged breast tissue? Are you often embarrassed to be shirtless? You may benefit from gynecomastia surgery at Salameh Plastic Surgery Center.  
Gynecomastia is a condition in which the glandular breast tissues in a male become enlarged in a way that is similar to the female breast. The condition is known to result from hormonal imbalances and may occur either in infancy or adolescence. Gynecomastia often resolves independently within six months to two years of onset. However, there are some cases in which the condition persists. Males who are uncomfortable with the long-term size of their chest may benefit from a gynecomastia reduction surgery. 
Our Plastic Surgeons can perform gynecomastia liposuction to help reduce breast tissue and achieve a physique more consistent with the average shape of a male body. 
During gynecomastia surgery, excess breast tissue is removed through a small incision.
All Lipedema procedures are performed in our in-house, fully accredited, AAAASF-certified surgical facility.
Our patient-centered approach inspires confidence and ensures an outcome of reduced pain, discomfort, and swelling. 
It is important to note that surgical reduction of gynecomastia is not necessarily a permanent solution. Although it may provide immediate and significant results, patients must maintain the outcome of surgery by adopting a healthy lifestyle. Severe weight gain can cause gynecomastia to return, as can other factors like consuming substances that alter testosterone levels.
Schedule a consultation to see how gynecomastia surgery can benefit you!


Male Gynecomastia before and after
Results from Our Satisfied Patients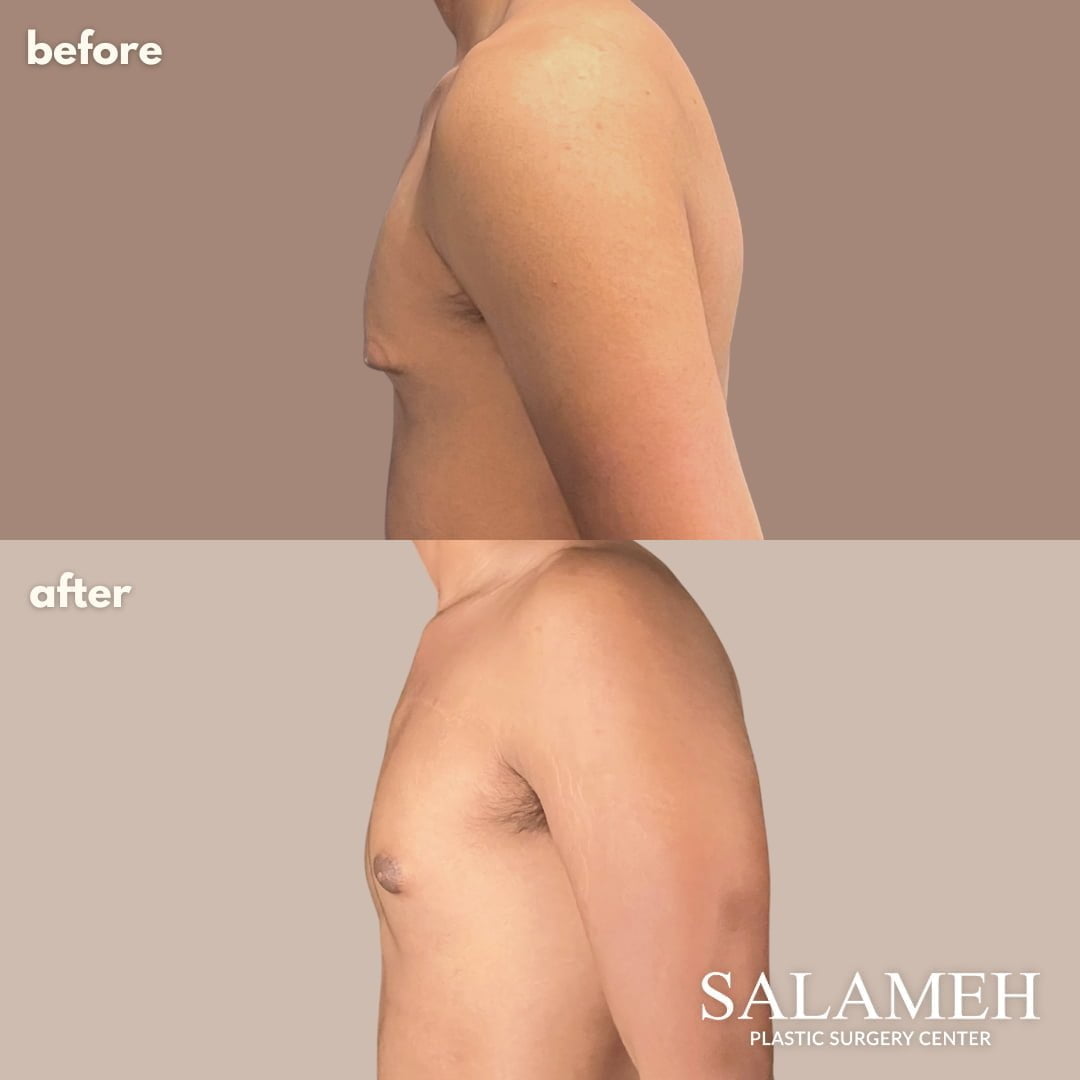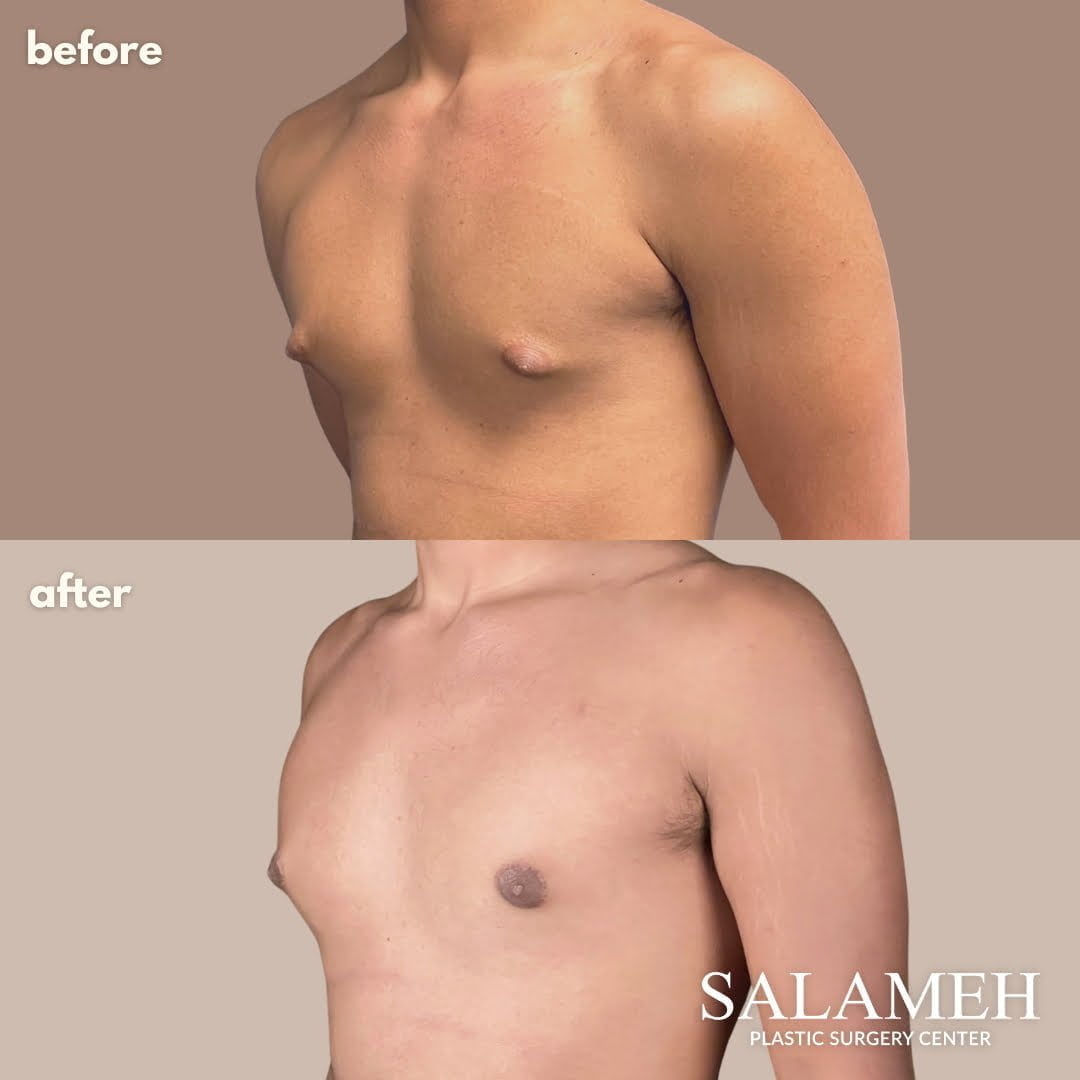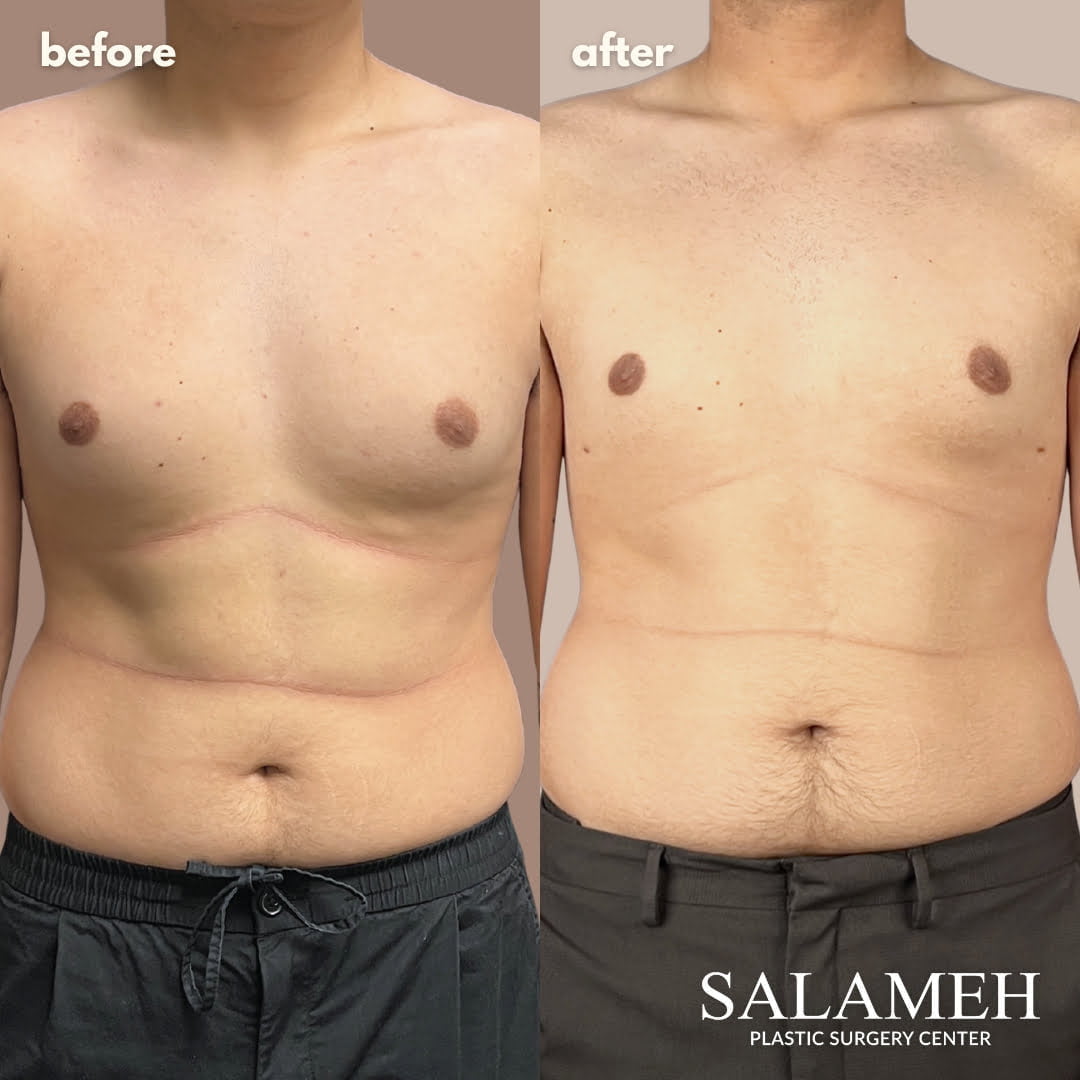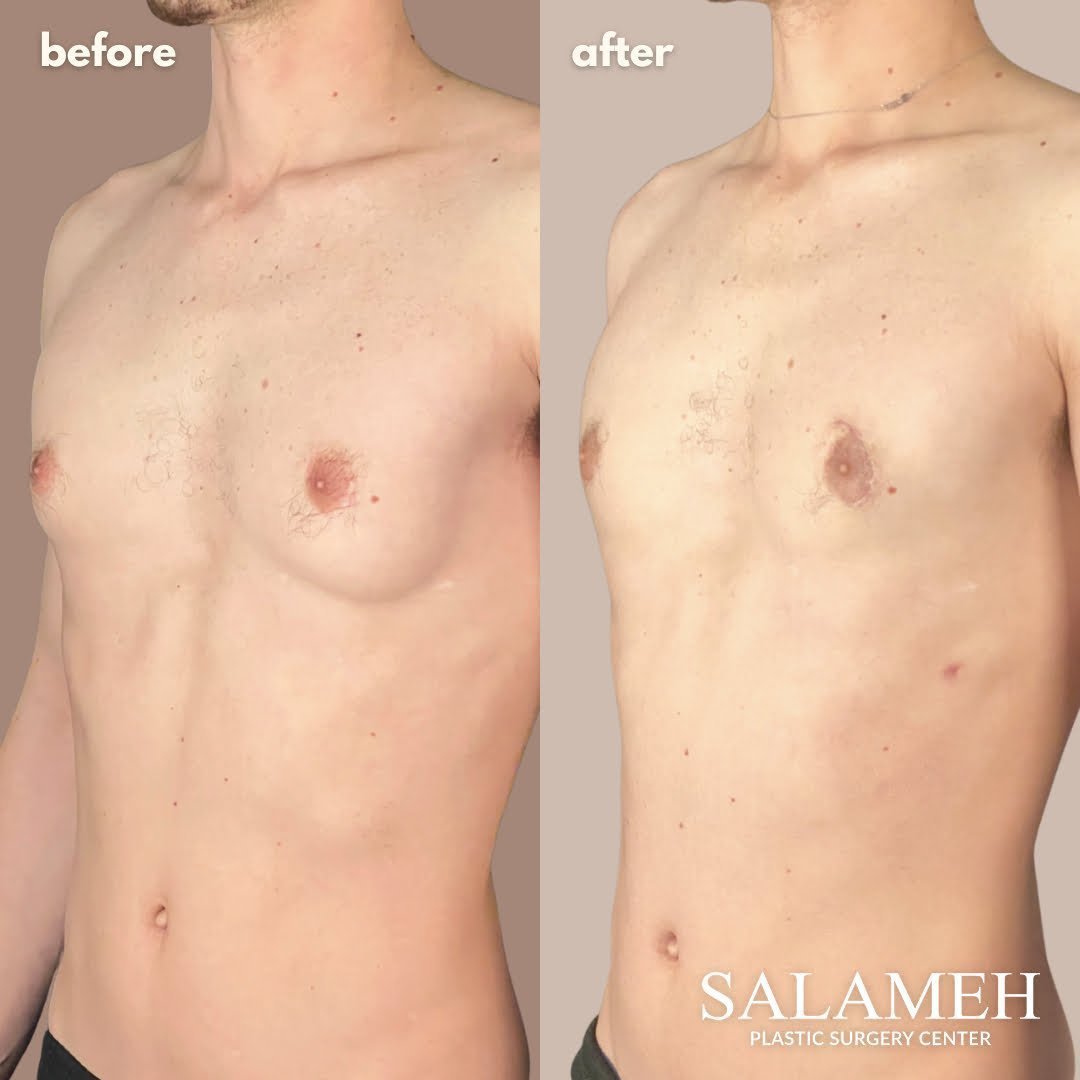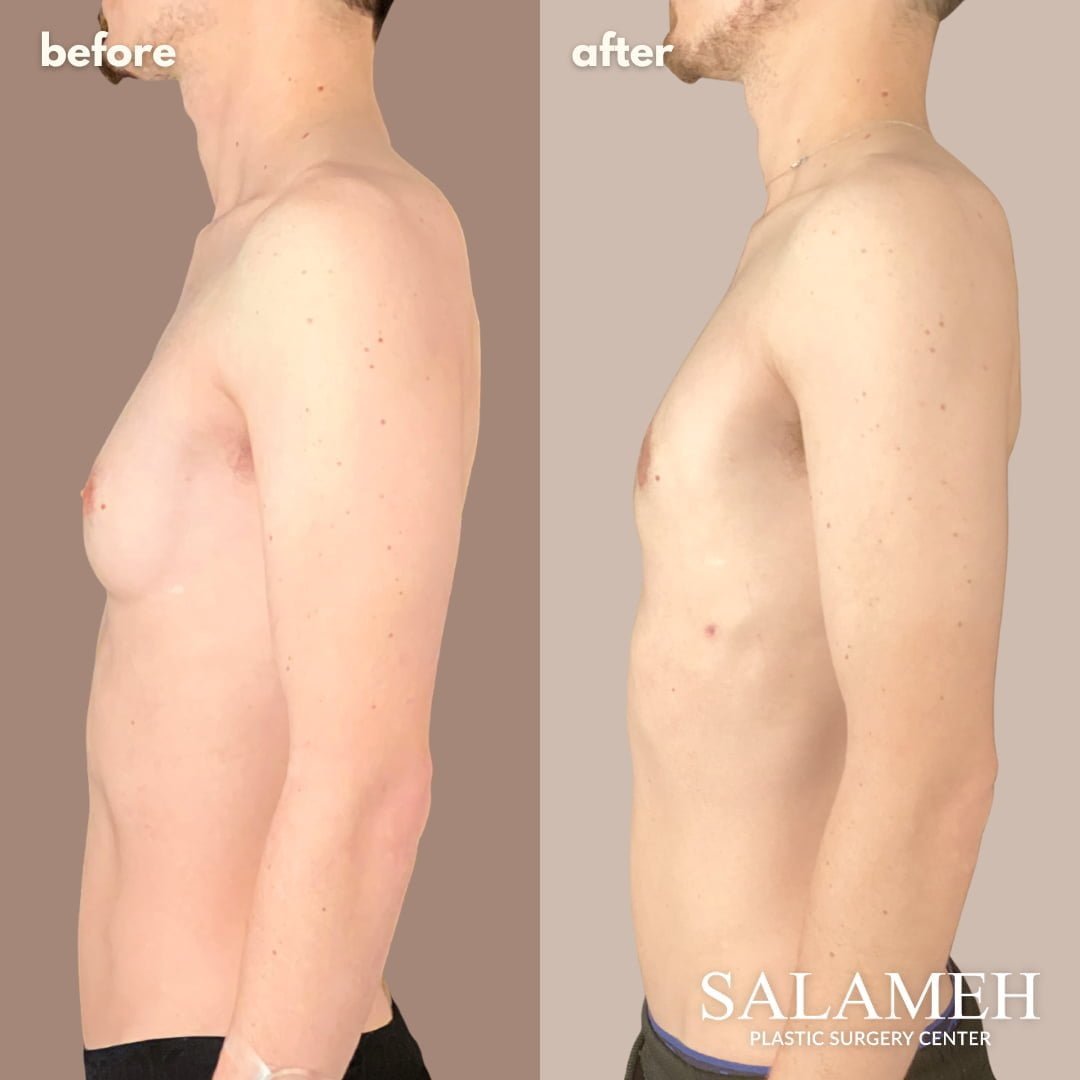 See More Before and Afters
Male Gynecomastia Frequently Asked Questions
Will gynecomastia go away with diet and exercise?

While men with "fatty" or false gynecomastia can improve their condition through weight loss through diet and exercise, those with glandular gynecomastia will likely not find these methods to be effective. Although diet and exercise may tone your chest, gynecomastia presents with thick glandular tissues in the breasts rather than excess fat. This means that diet and exercise are not effective gynecomastia treatments on their own.

What causes gynecomastia?

Experts are unsure why some men have unbalanced levels of estrogen to androgen. However, specific medications can lead to gynecomastia, as can the use of steroids, especially in the long term. 

What options do I have concerning surgery for gynecomastia?

Gynecomastia liposuction is the most successful treatment for this issue. The plastic surgeon will remove the excess tissue and then tighten the remaining skin over the chest. The plastic surgeon may also reposition the areolae and nipples if necessary. 

What is gynecomastia surgery recovery like?

The initial recovery period after gynecomastia surgery will likely take around 1-2 weeks. During this time, you should avoid strenuous activity. After this time has elapsed, you should be ready to resume normal activities, such as work and light cardio and lower body exercise, depending on your plastic surgeon's advice. Chest and upper body workouts should be paused until four weeks after your surgery, at which point you can begin to resume these activities incrementally.



How much does Gynecomastia Surgery Cost in Indiana & Kentucky?

Gynecomastia surgery starts at $5,900. Actual cost depends on several factors, including personal history, BMI, and desired outcome. A customized quote will be given during your consultation with our Patient Ambassador team.
Patient Reviews
Based on 623 reviews
G. Lubna
Wonderful experience with Salameh Plastic surgery center. Dr. Saba was a wonderful surgeon, and the staff was always helpful and kind. They ensured I had a smooth prep, surgery, and follow-up. I am so glad I chose Salameh Plastic surgery center. and would highly recommend to anyone
W. Jamie
 My entire experience with Salameh Plastic Surgery in Newburg was the absolute best!  The ladies that did my virtual & in person consultation were great.  They  answered every question I had and put me at ease with any concerns I had.  Everyone that had a part in my procedure took excellent care of me! The girls that got me ready, the anesthesiologist, Dr.Saba & everyone in the OR was amazing.  I will definitely come back to Dr Saba for any procedures I need in the future.  Start to finish was a great experience!
W. Yvvone
 I had a wonderful experience. I am very happy with my outcome of my procedure. The staff was awesome.
W. Jennifer
I have now had surgery with Dr. Salameh and Dr. Saba!  I have been very satisfied with both of them!  They are the best at what they do!  They both seem to love what they do and genuinely care about their patient's happiness!  I would highly recommend them to anyone!  They're top notch in my book!
What's In The Blog?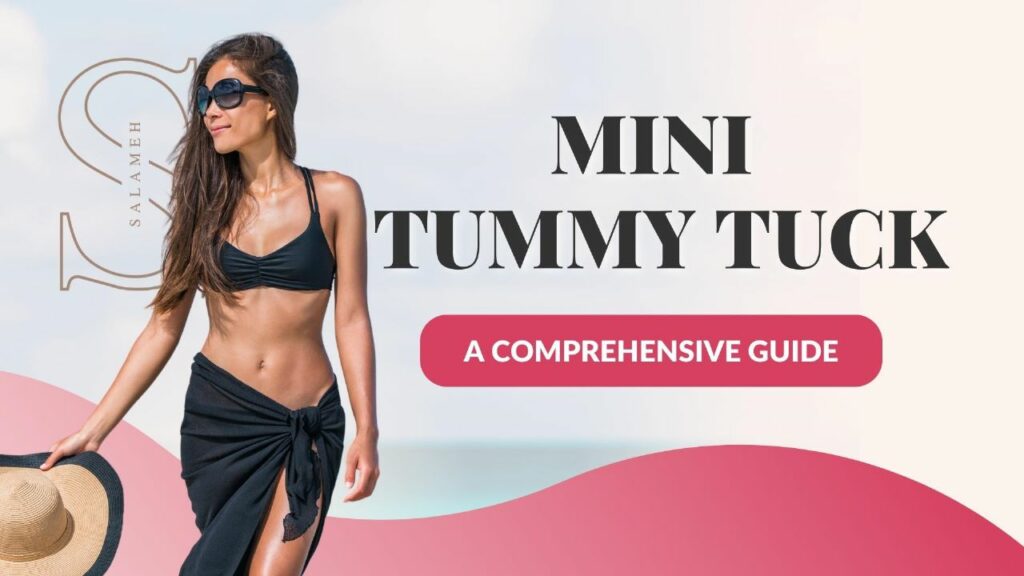 Mini Tummy Tuck: A Comprehensive Guide
A mini tummy tuck is a cosmetic surgical procedure that targets the lower abdomen. It is usually done to remove excess skin and fat, resulting in a flatter, more toned appearance. A regular tummy tuck is a more extensive procedure targeting the upper and lower abdomen. In contrast, a mini tummy tuck is a less…