Receding hairlines and baldness aren't an uncommon sight in men past a certain age, but some people might wonder what exactly causes these conditions and if they're completely inevitable due to your genes. While there's still a lot left to learn about genetic hair loss, there are ways that you can mitigate or even outright reverse a receding hairline, and we'll be going over a few of them here today at Salameh Plastic Surgery.
What Causes Hair Loss?
Hair loss is very common in men, and while people tend to use it colloquially to mean the hair on your scalp, the condition can affect the rest of your body as well. In fact, the Mayo Clinic states that genetic hair loss is the most common source of receding or vanishing hair among men. Male pattern baldness is largely a hereditary condition that one inherits from their male family members, but it can be accelerated by changes in hormones like those that accompany the thyroid gland. In other words, while things like hormone changes, stress or radiation can cause or exacerbate a thinning scalp, genetic hair loss is likely the culprit if you're experiencing a receding hairline.
Are There Hair Loss Solutions That Can Prevent It from Happening?
If male pattern baldness is in your DNA there's not much you can do to stop it from showing up uninvited on your scalp. Fortunately though, there are effective measures you can take to stop unnatural types of hair loss from occurring, such as avoiding tight hairstyles like ponytails and checking to see which medications list hair loss as a possible side-effect. There are also some medical-grade products that may help as well. However, there is no reliably proven way to stop genetic hair loss from happening before it occurs. That said, if you find yourself beset with male pattern baldness, there are effective and permanent solutions that provide dramatic, natural looking results to restore your hair to its original fullness.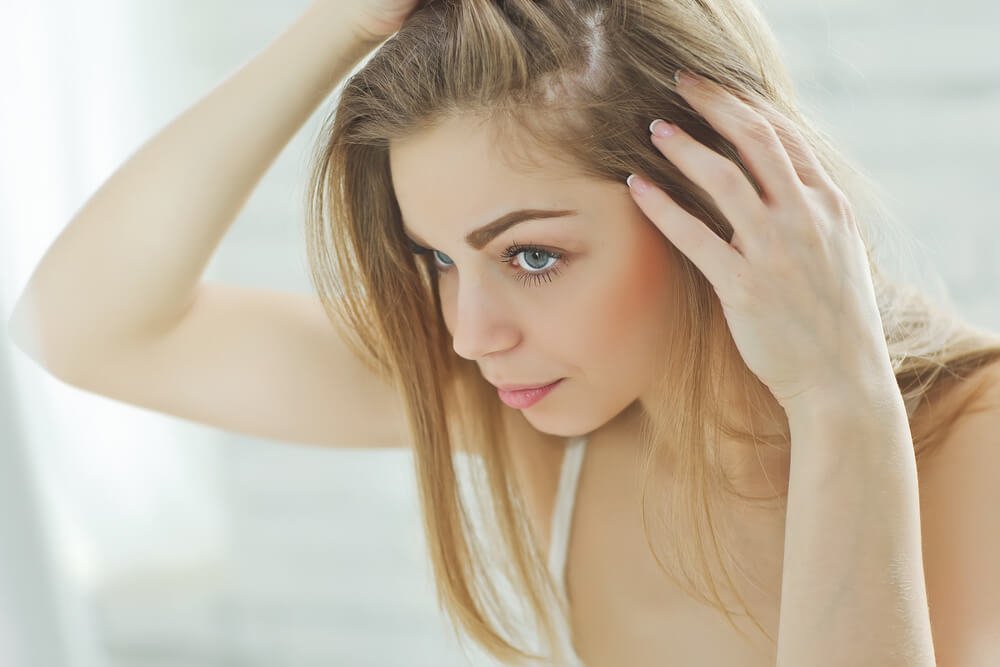 What are the Benefits that Come with a Hair Transplant?
When it comes to a long-term fix for your hair loss woes, a hair transplant is likely the smartest and most cost-effective way to go for a healthier, fuller head of hair that looks completely natural. And revolutionary new robotic technologies like the Artas IX virtually eliminate the risk of visible side effects like stitch lines or scarring.
Salameh Skin Care's medical-grade products can help with maintenance and enhancement to a full hair transplant procedure performed by a qualified plastic surgeon like Dr. Bernard Salameh. We favor an integrative approach to everything we do, and hair transplants for genetic hair loss are no exception.
Trust the Experts at Salameh Plastic Surgery and Skin Care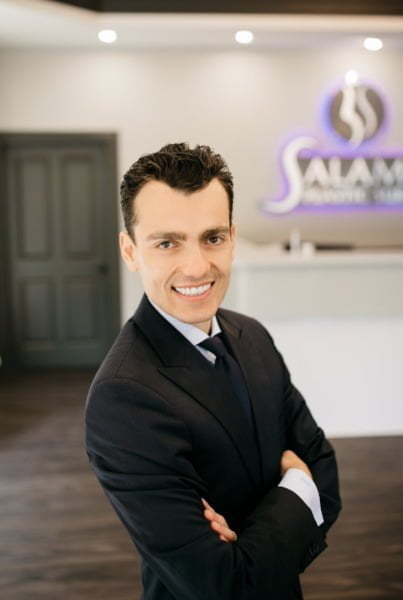 If you're serious about finding the hair loss solutions that will work best for you and taking your looks to the next level, you won't find more skilled professionals anywhere in the USA than at Salameh Plastic Surgery and Skin Care. We care about each and every patient that comes through our doors, and if you're worried about genetic hair loss Dr. Salameh makes it a point to see that you don't leave our grounds without having all of your personal beauty goals met.
To schedule an appointment and learn more about our sliding payment scales, get in touch with us today and restore a whole new world of confidence when you visit Salameh Skin Care and