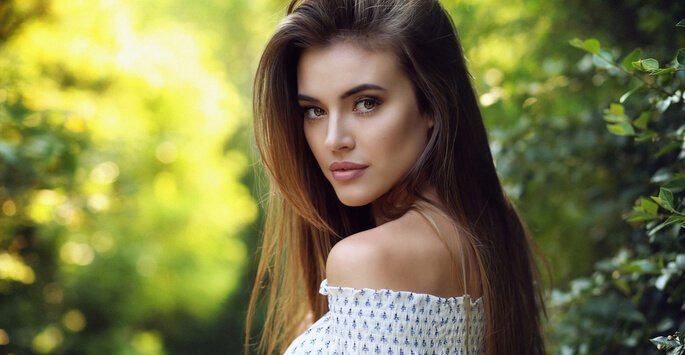 One of the most notable developments in the field of cosmetic medicine in recent years has been the incredible rise of injectable fillers. One of the reasons for their popularity is their ability to offer real results with virtually no real downtime. In fact, some patients choose to have their procedures performed over a break and return to their everyday activities after the treatment.
Another advantage to undergoing a minimally-invasive anti-aging treatment like injectables is the way that your results will appear very natural and plausible. We are not injecting you with some foreign substance or implanting anything into your face. In most cases, we are simply replacing certain naturally-occurring substances that have been depleted due to the aging process. You will not look like a radically different person after your treatment with injectable fillers. You will simply look like a younger version of yourself.
A Closer Look at Injectable Fillers
An injectable filler is a type of product that is delivered via skillful injection into the facial area to reduce signs of aging like loose skin and wrinkles. Of course, your skin will continue to age normally after your treatment, and you'll require additional injections to maintain your results after the product has become metabolized by your body. However, fillers offer long-lasting results of up to a year or more, depending on the situation.
Fat Transfer Injectable Fillers
This is a special type of filler involving the extraction of a small amount of fat from the patient, which is then purified. After that, we can inject this fat into the face to fill in hollow areas and restore facial volume. One advantage to undergoing a fat transfer filler is that it offers an extremely safe treatment method. Your body does not recognize this fat as a foreign substance, so no allergic response is triggered.
Juvederm®
Hyaluronic acid is the main ingredient in Juvederm® injectable fillers. This is an entire family of products that work on different areas of the face. Juvederm® also includes lidocaine to ensure patient comfort during the injections.
After the injection, Juvederm® will begin attracting a tremendous amount of moisture into your skin cells at the site of the injections. This has a naturally plumping and volumizing effect. Since hyaluronic acid tends to become depleted as people age, Juvederm® helps to restore normal levels and partially reverse the process that led to the formation of wrinkles in the first place.
Learn More
To receive more information about how injectable fillers can turn back the clock on aging skin, we invite you to reach out to us at Salameh Plastic Surgery to schedule a consultation. We are proud to also offer Restylane® injections at our office. Contact us today to book your appointment in Bowling Green!