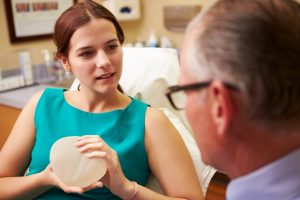 If you're excited about what's to come in 2017 but are still feeling a bit self-conscious about your look, it might be time to start thinking about cosmetic improvements.
Whether they are invasive or non-invasive, certain procedures can provide you with obvious physical improvements. But many people are unaware of the emotional and mental improvements that come with these changes.
Sometimes, focusing on the personal and professional aspects of your life can be difficult if you are constantly worrying about your looks. Even though it doesn't matter what other people think about your look, it's important that you feel beautiful yourself. If you decide that you don't need anything to help you achieve this, great! But don't feel bad if you want to seek professional help and improve your physical appearance.
During 2015, 1.7 million cosmetic surgical procedures were performed. The top two were breast augmentation at 279,143, and liposuction at 222,051. These two procedures, along with a select other cosmetic procedures, are great for improving your looks and your self-esteem.
Breast Augmentation
If you're a woman with underdeveloped breasts, you might have thought about various procedures over the years, perhaps you began experiencing issues after a pregnancy or breast-feeding. A successful breast augmentation procedure can significantly improve the look and feel of your breasts, can produce a more proportional shape, and will also improve your self-esteem.
Liposuction
A popular form of cosmetic surgery that breaks down and removes fat from your body is called liposuction. If you've spent years at the gym, dieting, and reading nutrition books trying to get your weight down but nothing has seemed to work, you might want to consider consulting with a medical professional who specializes in liposuction. Most commonly, lipo is used on the abdomen, buttocks, thighs, calves, and upper and backs of the arms.
Facial Improvements
Procedures like Botox, facelifts, and eyelid surgery can be great for people who have experienced problems with their facial structures over the years. If you are unhappy with the look and feel of your skin around your eyes, mouth, and nose, you don't have to be unhappy for the rest of your life. Seek out professional help and get the procedures you want to feel beautiful again.
Contact Salameh Plastic Surgery today if you want to learn more about any of these procedures.