They say that one of the most common ways people process information is by visual learning, so what better way to acquaint you with the magic of ARTAS than a few choice Youtube videos? These five picks will get you acquainted with our channel and give you a great overview of the hair restoration options we can provide in no time, so read on and press play.
1. Hair Transplant
This brief, 30-second video does a great job of explaining the basics of what makes ARTAS such a great choice for anyone looking to rejuvenate their hair growth, and this explanation is delivered by none other than our accomplished namesake plastic surgeon, Dr. Bernard Salameh.
2. The ARTAS Robotic Hair Restoration Procedure
This video, from ARTAS' own YouTube page, goes into a bit more detail about the intricacies of this most advanced of hair restoration options while still keeping things relatively simple. Individuals looking for a slightly more technical but still comprehensible overview of this hair transplant procedure would do well to check this one out.

3. Restoration Robotics CEO Discusses His ARTAS Robotic Hair Transplant Experience
In this video, the CEO of Restoration Robotics (the company behind ARTAS) talks about his personal experience with preparing for and undergoing this procedure and some of the aftercare that goes along with it. While perhaps not an unbiased source on the best hair restoration options, you have to admit that if anyone is going to be familiar with the best ways to restore your hair, it will likely be the gentleman in question!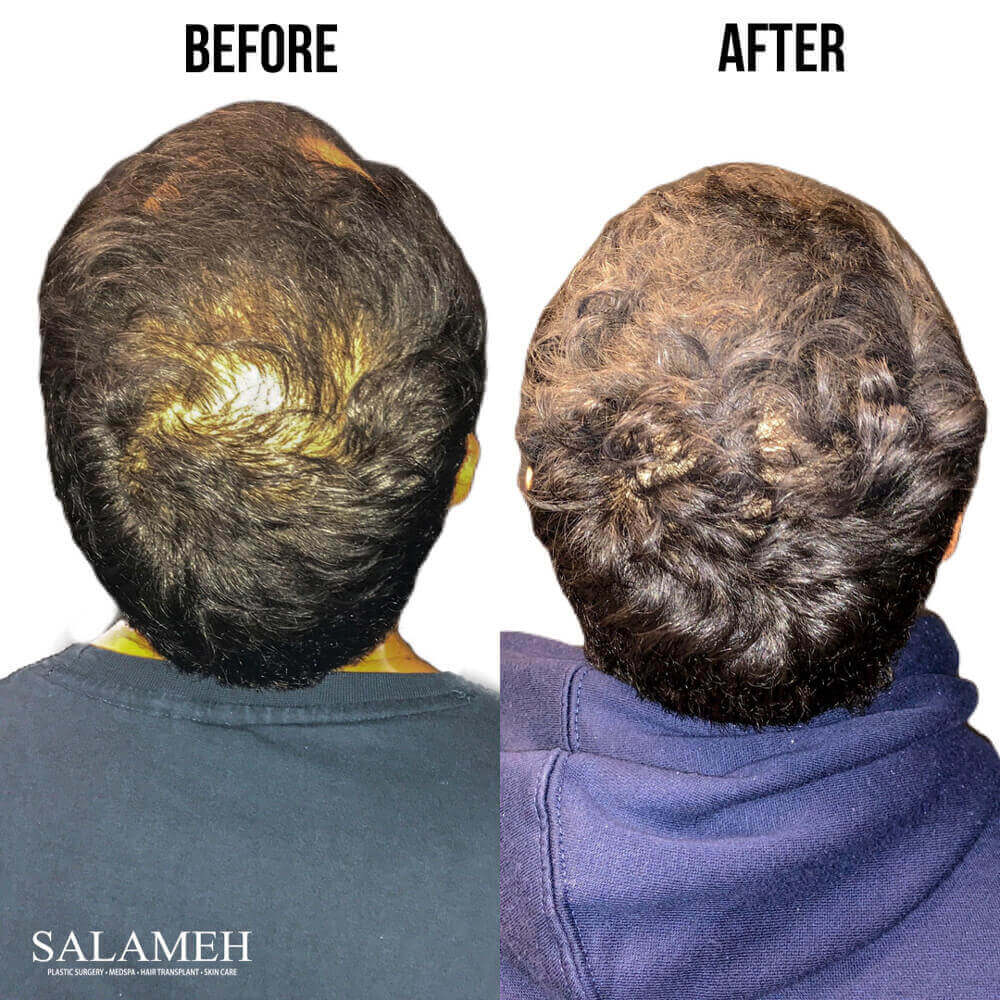 4. ARTAS Robotic Hair Transplant Under the Spotlight
If you fancy a change of accent with your educational material, take a look at this news broadcast from South Africa discussing the latest in hair restoration options. ARTAS has been making an impact all over the world, and we can only imagine that its reach will grow even greater as more and more people acknowledge the wonders it can work.

5. Jeff, ARTAS Robotic Hair Transplant Patient
Finally, while we already showed you a review from ARTAS' own CEO, it might be helpful to learn about the experience of Jeff, an everyday patient, as well. Like almost everyone reading this, Jeff was someone with no medical experience simply looking for the best hair restoration options available to him, and he found exactly what he was looking for in the form of ARTAS.

Experience the ARTAS Hair Transplant Procedure with Salameh Hair Transplant
While there are many other videos out there espousing the benefits of ARTAS, you can only learn so much about the process before you have to decide for yourself whether it is right for you. And we can guarantee that Salameh Hair Transplant will provide the best environment possible for your procedure should you choose to undergo it: located in beautiful Bowling Green, Kentucky, our staff provides great hair restoration options with the maximum level of finesse. Great hair is a simple matter when you work with Salameh Plastic Surgery and Hair Transplant.
To start on your own journey towards a full head of hair, get in touch with us now and ask about our rates and availability. Get nothing but the best from Salameh Plastic Surgery and Hair Transplant today.