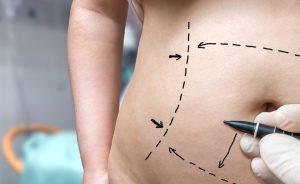 It's no secret that liposuction is one of the most popular cosmetic procedures performed by plastic surgeons today. In fact, it's right up there with nose jobs, breast augmentations, and tummy tucks.
Despite its popularity, sometimes the benefits of the procedure are glossed over by pop culture. Whether you're considering the surgery for yourself or you're simply curious and want to learn more, here are some of the biggest benefits of liposuction.
Regaining Confidence
Many people feel insecure about fatty areas in their body, and liposuction can help with that. When people feel comfortable in their bodies, their true colors can shine much brighter than they would otherwise and they can get back to living the life they've always wanted with the confidence they deserve to have.
Handling Trouble Spots
No matter how much you work out or diet, there will probably be one or two problem areas on your body. It's perfectly normal, but sometimes stubborn fat on the stomach, arms, and thighs simply needs to be removed in order to make more progress.
Stimulating Collagen
Believe it or not, the removal of excess fat can actually stimulate the production of collagen, which helps skin maintain its elasticity and firmness. This ensures that your skin will look younger for longer.
Reshaping Body Parts
You would be amazed at jut how much fat can change the way certain body parts look. Without that excess fat, you're effectively reshaping certain parts of your body so they better fit your body as parts of the whole.
Developing Safer Procedures
Liposuction used to involve manually loosening fat cells, but thanks to technological advances, it has become an even safer, more precise procedure. Now, laser- and ultrasound-assistance is utilized to essentially liquefy fat cells. This makes for easy, safe, and efficient removal of excess fat from the body.
No matter the reason you choose to undergo this procedure, it's clear that there are numerous benefits associated with it. You should be within 30% of your ideal body weight to be a good candidate for the procedure. Don't wait to regain the body and the confidence that you want in your life. Consult a doctor about liposuction today.