For those who prefer a non-surgical approach to look and feel their best, non-surgical facial rejuvenation offers a diverse range of options to suit every need. From injectable fillers to topical treatments and beyond, it's a good idea to familiarize yourself with non-surgical facial procedures to find the right options for you. To help you get the information you need, the experts at Salameh Plastic Surgery have created this guide to non-surgical facial rejuvenation. Learn everything you need to know from professionals you can trust.
Benefits of Non-Surgical Facial Procedures
There are many reasons one might opt for non-surgical facial rejuvenation. Here are just a few of the potential benefits: 
More youthful-looking skin.

Many procedures can help skin achieve a more youthful texture, brightness, and overall appearance. 

Fewer fine lines and wrinkles.

A major concern for many individuals is the occurrence of fine lines and wrinkles that often accompany the

aging process

. Certain treatments can help address and minimize the appearance of these concerns.

Fuller lips.

For the perfect pout,

lip augmentation treatments

may help you get the look and feel you desire. 

Short treatment time.

When speed and convenience are a factor, many

non-surgical facial rejuvenation

treatments can be quickly and easily applied.

Little to no recovery time.

Along with swift results, minimizing downtime can be a major benefit of non-surgical facial treatment options. 
Types of Non-Surgical Facial Procedures
Whether you're familiar with available options or relatively new to non-surgical facial rejuvenation, it can be valuable to know what treatment options are available. Here are a few of the procedures you might consider: 
Jawline Definition
Non-surgical jawline definition can help your jawline appear smoother and more pronounced, for a more striking and youthful appearance. This can be an excellent choice for individuals who experience volume loss around the chin or jaw area. 
Double Chin Removal
This procedure has some overlap with the goals of jawline definition. Double chin removal can help address excess skin beneath the jaw and can provide a smoother, slimmer neckline and more elegant profile.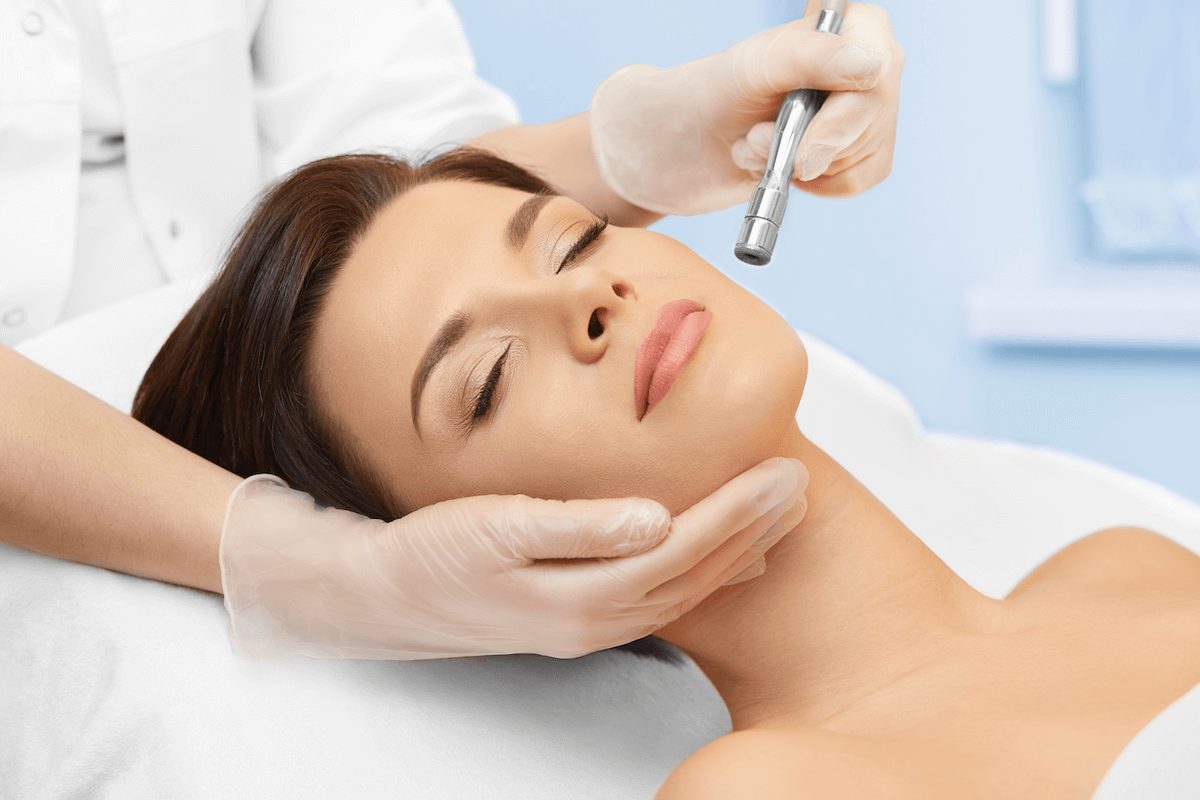 Liquid Facelift
One of the most popular types of non-surgical facial rejuvenation, a liquid facelift utilizes Botox and dermal fillers to provide a smoother, more refined appearance for the entire face. As a result, this procedure has the added benefit of filling out fine lines and wrinkles for a more youthful look. 
Liquid Rhinoplasty
Liquid rhinoplasty — also known as a non-surgical nose job — is a method of smoothing out minor irregularities in the nose with the injection of dermal fillers. This can be an excellent option for individuals who want to achieve long-lasting and natural-looking results without the downtime of a surgical procedure.
Acne Scar Treatment
This is an ideal form of non-surgical facial rejuvenation for those who experience uneven skin tone, blemishes, or rough skin texture associated with acne scarring. Acne scar treatment can help restore smooth, clear, and naturally beautiful skin through the use of dermal fillers such as Bellafill. As part of a holistic approach, medical-grade skin care to address acne concerns can also be a valuable addition to certain patients' regimens.
Botox / Dysport
For smooth, radiant, and healthy-looking skin, the use of Botox or Dysport is a popular non-surgical facial procedure. This type of treatment involves carefully applied dermal injections to address facial lines, wrinkles, and related aging concerns with results lasting up to six months. 
Lip Augmentation
As the name of the procedure suggests, lip augmentation focuses on enhancing the natural fullness of the lips. KYSSE one of our dermal fillers option, is used to add plumpness and shape to the lips for a more youthful appearance.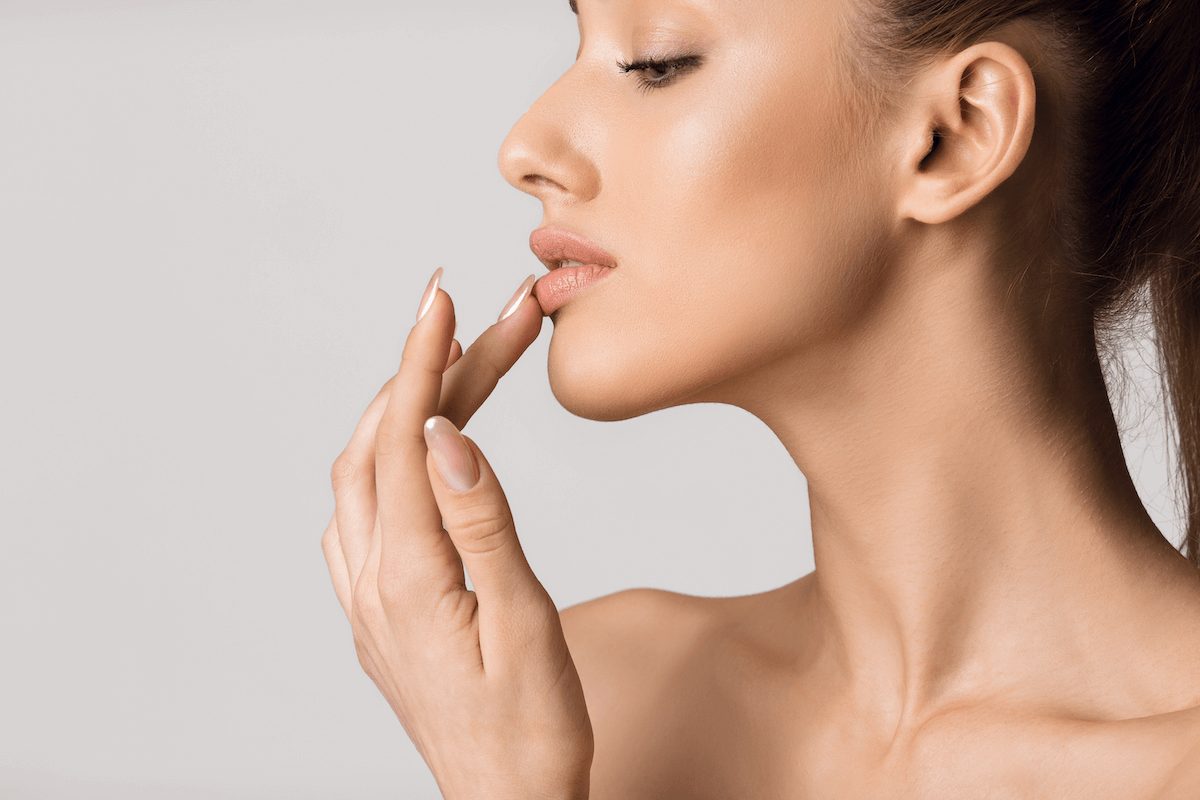 Hollowed Temples Treatment
This form of non-surgical facial rejuvenation addresses the hollowing of the temples that can occur as we age. Hollowed temples treatment helps restore natural facial contours along the sides of the face. 
Tear Trough Treatment
This non-surgical facial procedure addresses the natural and soft correction of the under-eye hollowing and dark circles. Tear trough treatment takes only a few moments to apply, with results that can last months or even years. 
Nasolabial and Marionette Fillers
Also known as smile lines, nasolabial folds are the lines that develop along the sides of the mouth and the nose. Addressing the lines in this area of the face through the application of nasolabial and marionette fillers can help support youthful, smoother skin.
To learn more about non-surgical facial rejuvenation, or for help finding the right treatments to suit your goals, we encourage you to contact Salameh Plastic Surgery for a consultation.