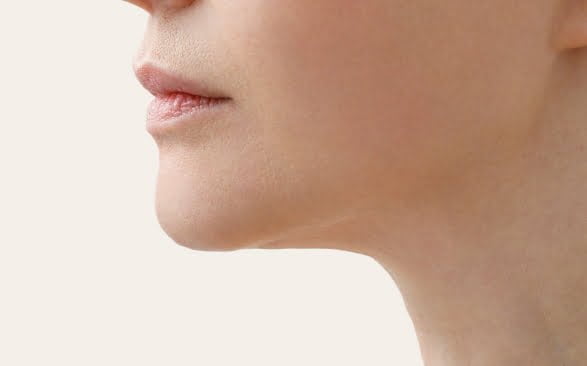 Double chin removal in Indiana & Kentucky
Excess fat around your face contributes to the look of a double chin, referred to as "submental fullness." This fullness can be caused by weight gain, anatomy, or other genetic factors. If you're unsatisfied with the appearance of your neck and chin and looking for a slimmer neckline, Salameh Plastic Surgery Center can help!
Whether you are looking to remove stubborn fat or just want a slimmer neckline, Salameh Plastic Surgery's integrated approach to double chin removal surgery creates beautiful, natural results.  Liposuction to the chin area removes excess fat around the face and helps create more aesthetically appealing facial contours based on your desired results. Liposuction can also be combined with facelift or neck lift procedures for an even more refined look.
Performed in our fully accredited in-house, AAAASF-certified surgical facility using the most innovative and modern technology.
Involves very small incisions to minimize swelling and bruising.
Provides a permanent, personalized solution to help you look and feel your best.
If you're interested in double chin removal surgery, reach out to our team today to get more information about starting your journey to feeling and looking your best.
Double Chin Removal Frequently Asked Questions
What is double chin removal?

Double chin removal can involve various procedures, including liposuction to the neck and face, neck lift, and facelift. These procedures are used to remove excess skin and fat from the neck and chin area, reducing the appearance of a double chin.

Am I a good candidate for double chin removal?

Anyone who is unhappy with the extra volume around their chin or jawline is a great candidate for discussing double chin removal surgery.

How long does the procedure take?

Procedure time and recovery vary from person to person. During your consultation, we outline what you can expect during your procedure and the steps for optimal recovery.

When will I see the results of a double chin removal?

After the initial healing period of two to three weeks, you can expect reduced swelling. Results will be immediately apparent but will become more refined as healing continues.

How much does a chin removal cost?

Double chin removal starts at $3,900. Actual cost depends on several factors, including personal history, BMI, and desired outcome. A customized quote will be given during your consultation with our Patient Ambassador team.
Patient Reviews
Based on 623 reviews
D. Amanda
Very professional, polite, and quality services… Impressive staff!
S. Colleen
Spends a lot of time with the patient, great bedside manner and pays a lot of attention to detail.
W. Lindsey
Great experience! Wonderful atmosphere!
L. Whitney
Had surgery with Dr. Saba, he is by far the sweetest doctor I have ever met! He takes time to listen. He cares about how you feel, what you want. My results so far have been amazing! The whole process was smooth! He made me feel so comfortable! I knew I was in good hands with Dr. Saba! I will continue to do business with Salameh Plastic Surgery! They are hands down the best. Thank you for everything!
H. Linda
I'm a patient at Salameh office and i want to say they are the best place to get any personal work done. They work with you and do the best job for you . They explain every thing. and will go over it until you get it.  they take the time to make sure its what you need and want. give them a call u wont be sorry!
What's In The Blog?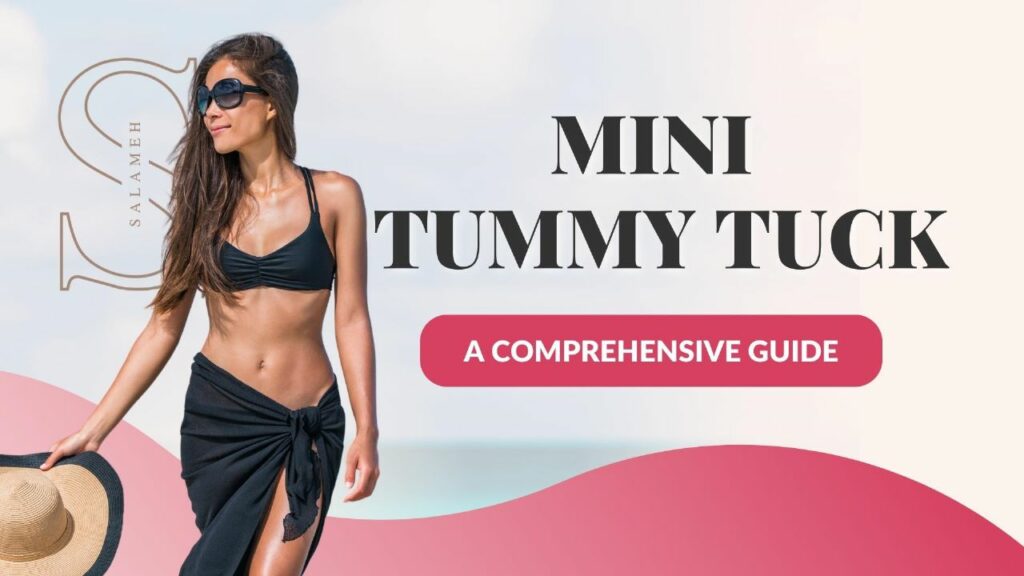 Mini Tummy Tuck: A Comprehensive Guide
A mini tummy tuck is a cosmetic surgical procedure that targets the lower abdomen. It is usually done to remove excess skin and fat, resulting in a flatter, more toned appearance. A regular tummy tuck is a more extensive procedure targeting the upper and lower abdomen. In contrast, a mini tummy tuck is a less…