You probably grew up hearing your parents and other adults talk about how important it is to get your "beauty sleep," and they were definitely right on the money. But a lot of people take that advice to heart without even stopping to ask: just what exactly is beauty sleep? We'll answer that question for you today here at Salameh Plastic Surgery and Skin Care. It might sound obvious, but there's more to the matter than you might think!
The Basics of Beauty Sleep
In its most basic form, beauty sleep is defined simply as enough sleep to keep a person looking and feeling refreshed, young and beautiful. But obviously, that definition is going to change a little bit depending on who you're talking to: everybody is different, and everybody requires different amounts of sleep to look and feel good. But when it comes to beauty sleep, what is generally acknowledged to be a healthy amount lands somewhere between 6 and 9 hours per night.
The Benefits of Beauty Sleep
Getting a healthy amount of sleep each night won't just leave you feeling rested and ready to tackle whatever the day may bring: it'll also do wonders for your looks as well! Beauty sleep has been scientifically proven to come with a downright astonishing number of perks for your looks, including repairing your skin, scaling back fine lines, and guarding your face against natural signs of exhaustion and aging. What beauty sleep is might change a little for each person, but what beauty sleep will do for your looks will stay consistent for everyone if you're getting solid blocks of uninterrupted rest every night.
Supplies to Help with Beauty Sleep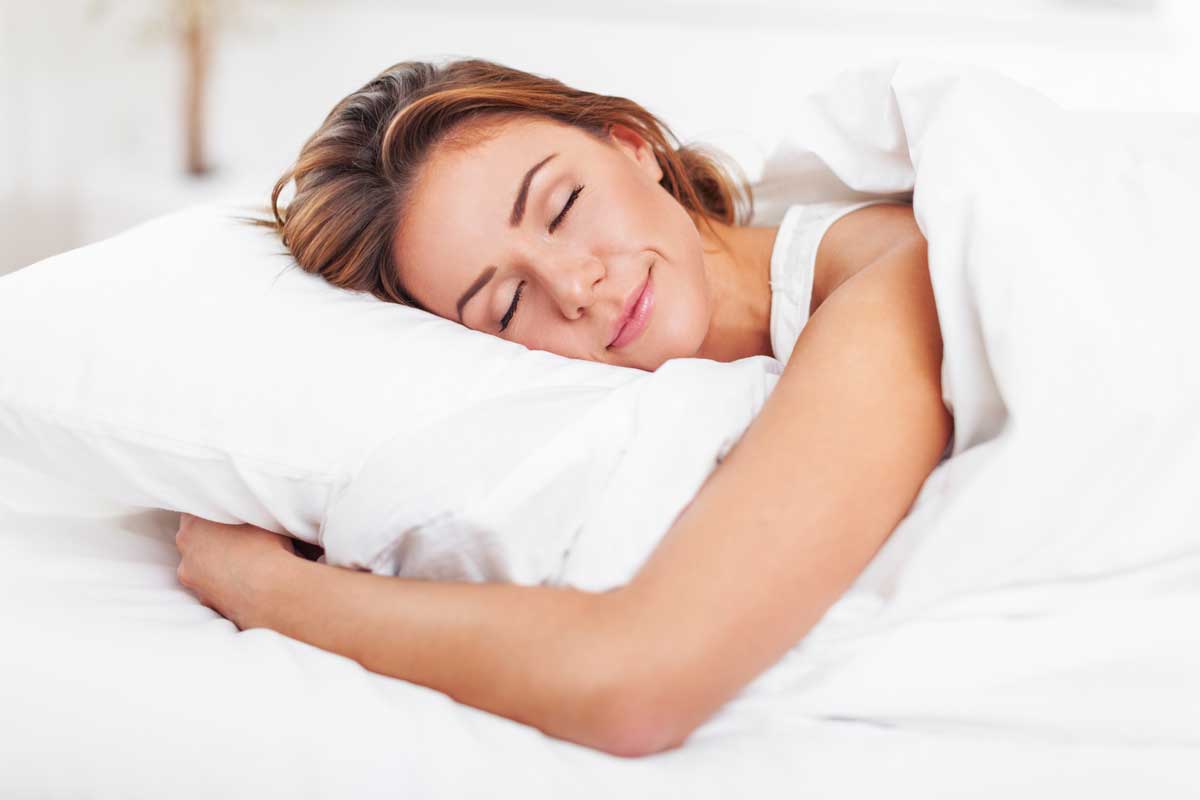 Obviously the most important aspect of your beauty sleep is the quality and quantity of the sleep itself, but that doesn't mean you can't get your hands on a few resources that will help you see the positive impact of a good night's sleep even more clearly. Good sleep is what beauty products of all kinds rely on to help your skin reach its potential, and there are lots of different things you can buy to get prettier while you dream, including moisturizers, special pillowcases, and facial scrubs. Using these resources, avoiding the sun and getting a good night's sleep will have your skin looking fresh and young in no time flat. The benefits of beauty sleep can multiply by leaps and bounds with some strategic use of the right beauty products.
Beauty Sleep as Skin Care Prep
Beauty sleep is what matters most when it comes to your skin being supple and fresh, and that means it's important to get a good night's rest before you come in for a skin care or plastic surgery procedure. Whether you're coming in for chemical peels that reveal the fresh, youthful skin lying just underneath your face, or looking to indulge in the total visual rejuvenation that a face lift can bring, any option you choose is going to be easier and more comfortable for you if you come through our doors after a full night's sleep. No matter what beauty sleep is to you, it's always best to get a lot of it before coming in for a skin care procedure.
Get Beautiful, Natural Looking Results from Salameh Skin Care
Whether you're a night owl or a born-and-bred morning person, you can expect a good day to greet you when you rise and shine for your appointment at Salameh Skin Care and Plastic Surgery. Our surgeon, Dr. Bernard Salameh, is a globally recognized expert with years of experience and a knack for working with clients to achieve the precise results they want from their skin. Beauty sleep is what matters most in your day-to-day beauty regimen, but for that extra boost you'll definitely want to visit Salameh Skin Care and Plastic Surgery to get the best results possible for your skin.
To book an appointment with our world-renowned clinic, visit our contact page today and ask about rates and availability. We always have the staff and resources to put our clients first, and if you're not totally satisfied with your procedure we'll offer a 30-day, no questions asked 100% refund. When you want to go one step beyond the benefits of beauty sleep with the help of friendly and qualified professionals, book a stay with Salameh Skin Care and Plastic Surgery and start getting the most out of your looks.