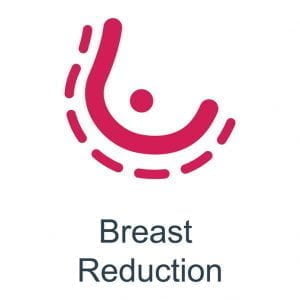 Breast reduction surgery can be life changing for women who have discomfort, pain, or self-esteem issues resulting from larger breasts. Breast reduction surgery is one of the most common plastic surgery procedures. If you are considering breast reduction in hopes of improving your mental and physical well-being this is what you need to know from start to finish.
Let's talk cost. The price of breast reduction varies based on a number of factors, but expect a price tag of around $6,000. The procedure may be covered by your health insurance. Insurance companies usually require women to display symptoms of macromastia (the medical term for large breasts). These symptoms consist of neck, back and shoulder pain, trouble sleeping and exercising and a lack of confidence in social situations. Plastic surgeons do not usually require a consult with a mental health professional before breast reduction surgery, but some are referred to a psychologist if the problems they attribute to their breasts may have more to do with depression or another mental health issue.
Breast reduction surgery is performed in our fully accredited AAAASF certified surgical facility. The surgery usually takes between two and five hours and an overnight stay is not usually required. If you have found a surgeon who specializes in aesthetic and reconstructive Plastic Surgery you can feel confident that there will be minimal risks and that breast reduction is an extremely safe surgery with an excellent outcome.
Most women have some breast pain for the first few days after surgery but medicine can help immensely with pain relief. Stitches will be removed one to two weeks after surgery, and most experience a mild discomfort for a week or slightly longer. Swelling and bruising may last for several weeks and you may need to wear a surgical bra to support the breasts and help reduce swelling. After a couple weeks you can go back to your normal routine but it is advised to avoid anything too strenuous that soon after. It is also important to know that you will have visible scars on your breasts after breast reduction surgery. The scars will fade with time but they do not disappear.
As common as breast reduction surgery is, be sure to do your research. If you are aware of the costs, what is involved with the surgery, and the recovery time needed, and you still want to go forward with the procedure find a local reputable surgeon for a consultation. You want a surgeon with the right qualifications and experience to feel confident about such a big decision!