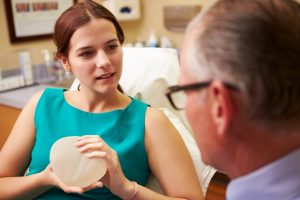 Aesthetic plastic surgery is the process of reconstructing parts of the body for cosmetic purposes. In today's society, plastic surgery is fairly common among men and women of all ages. In fact, according to the American Society for Aesthetic Plastic Surgery (ASAPS), American patients spent over $13.5 billion between surgical and nonsurgical aesthetic procedures in a single calendar year for the first time on record. Even though plastic surgery is regularly performed, there are still some misconceptions about certain procedures, especially breast augmentation surgery. So if you're considering undergoing breast augmentation surgery, you should be aware of the myths discussed in this article and the actual truths behind them.Myth #1: Breast implants can cause autoimmune diseases
While there are some reports of patients claiming to have developed health issues as a result of their breast implants, scientific studies have proved these claims to be inaccurate. These studied have looked at hundreds of women with implants and found no association between breast augmentation surgery and autoimmune diseases. Additionally, there is no increased risk of a patient getting breast cancer after surgery. Due to the fact that all implants currently available have been approved by the FDA, there is minimal health risk associated with implants.Myth #2: Breast implants need to replaced after 10 years
Breast implants are prosthetic devices and are not expected to last a lifetime. But this doesn't mean all implants need to be replaced after 10 years of use. However, there are reasons breast implants may need to be replaced. The most common need for implant replacement is due to leakage and capsular contracture. These issues may arise at any point after the implant procedure. While it is true that the longer an implant is in place, the higher the chances are of an issue, there is no data indicating they need to be replaced after 10 years.Myth #3: Any cosmetic or plastic surgeon can perform breast augmentation surgery
When choosing a surgeon, patients need to remember that only board-certified plastic surgeons with years of training have the proper knowledge and experience to perform breast lifts or breast augmentation surgery. Additionally, it's important to remember that your surgeon isn't just placing implants. They also have to perform a detailed preoperative assessment, a discussion about wants and possible outcomes, and have a follow-up of patients postoperatively to address any issues or concerns.Breast augmentation surgery can be a great way to improve confidence and boost self-esteem in patients. However, plastic surgery should be carefully considered and researched. Separating fact from fiction is an essential step for people who are considering breast augmentation surgery so they are satisfied with their results.