Everyone deserves a boost to their self-esteem and self-confidence, and one way to do so is to assess the well-being of your hair. Your hair can dramatically affect how you look and feel about yourself, after all.
Find out how powerful your honest evaluation of yourself can be, for your hair and for your self-image. This guide will cover both how to make hair grow thicker and how thicker hair would enhance your self-image. 
Hairstyle Changes Reflecting or Signaling Lifestyle Changes
Hair appearance or styles may seem like a superficial way to change your opinion of yourself, but research proves that great hair can be a powerful way to enhance self-image. According to Psychology Today, "when our hair thins or changes color, it can affect our self-confidence." This can go both ways: either thinning hair can negatively affect self-image, or an empowered change in hair color or style can boost your self-confidence. 
As Coco Chanel famously said, "A woman who changes her hair is about to change her life." (And that can go for men, too). It's not only the iconic designer who has this opinion about the connection between the appearance of a person's hair, their lifestyle, and their quality of life.
Medical professionals also chart how many people's hairstyle changes reflect or signal lifestyle changes. New Jersey therapist Jody Smith says hairstyle changes can be "linked with the need to feel a sense of control during the grieving process," such as post-breakup or after the death of a loved one. These traumatic events can also cause stress-induced hair loss.
Healthy Hair Inspires Self-Confidence
Have you ever looked at your hairstyles from your past and found some amusement in your aesthetic choices back then? Hairstyles go in and out of fashion, but you may be surprised to know how much the appearance of your hair can affect your self-esteem. And this goes beyond how a better haircut that compliments your face shape can help you look and feel better.
Dr. Nikola Djordjevic demonstrates that by indicating "hair loss has been affecting men's self esteem for centuries, if not longer." Even in ancient times, hair that was long and thick was a symbol of vitality. This can be extended to women as well: no matter the gender, healthy hair has long been associated with prosperity and success. 
How to Make Hair Grow Thicker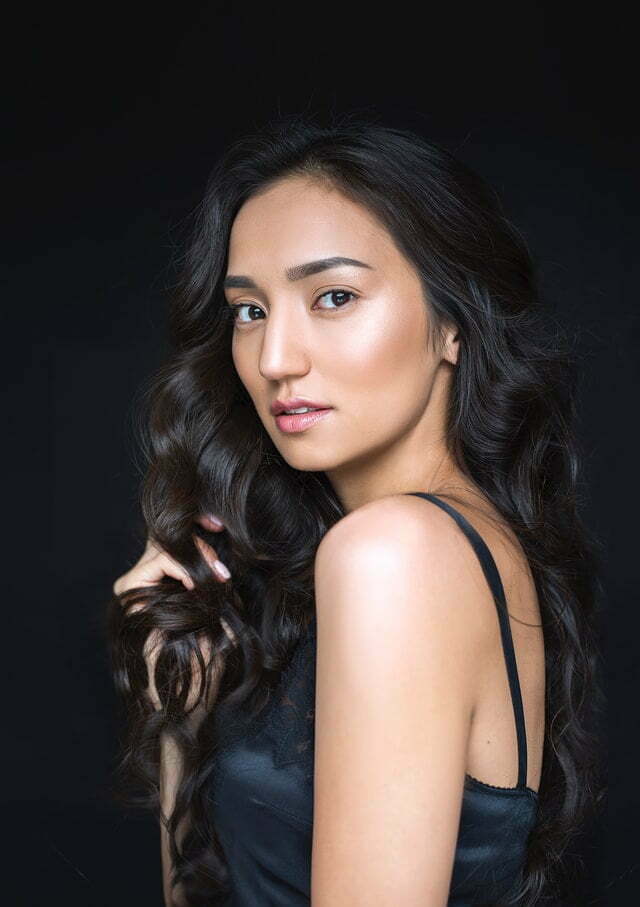 With the establishment that great hair enhances self-image, it's natural to want thicker hair that looks and feels luxurious to empower yourself and feel good. While it is true that some people naturally have thicker hair than others, increasing hair thickness regardless of genetics
is
possible.
Honestly Evaluate Goals and Circumstances
As you begin your journey focusing on how to make hair grow thicker, it's important to first take a step back and acknowledge your personal circumstances. Depending on your gender, age, diet, genetics, and especially your hair type, different goals will be appropriate and feasible.
Rejuvenate Hair in a Customized Plan
Once you have an honest evaluation, you're ready to customize your plan for hair rejuvenation, ideally in tandem with professional help. Here we have compiled a list of questions that can be good to consider in determining how to make your hair grow thicker.
How much time and resources are you willing to devote to your customized plan for hair rejuvenation? 

Do you know what products work well for your hair already?

What is your ideal hair thickness, style, and appearance? Do you have a model in mind of someone who has your ideal hair that you can work toward?
Supplement Treatment with Products that Stimulate Growth
Professional treatment, like Dr. Salameh's revolutionary ARTAS hair transplant system, gives individualized results for success in how to make hair grow thicker for each patient. You can also supplement your treatment with hair care products that stimulate growth, with medical-grade hair care serums recommended for your tailored hair rejuvenation treatment plan.
Look and Feel Your Best
At Salameh Plastic Surgery and Hair Transplant, we're committed to helping you look and feel your best. If you're ready to enhance your self-image with great hair, Dr. Salameh is here to help. Schedule a consultation to get your personalized plan for rejuvenating and revitalizing your hair. 
Whether you need help fixing an uneven hairline, counteracting hair loss, or wanting your hair to grow thicker, Salameh Plastic Surgery and Hair Transplant will apply award-winning techniques to your individualized care.