Many of us want a slimmer profile, but some people have extra fat that causes a double chin (also known as submental fullness). You're not the only one unhappy with a double chin because as many as 68 percent of people have it. In this article, Salameh Plastic Surgery LLC will help you to figure out how to get rid of double chins.
A double chin refers to excess fat in the submental area (the area under the chin). There are many reasons this submental fat can accumulate. Double chins are more common in those with a history of stubborn fat or sagging skin. If you have other concerns like swelling of the fat in your lower extremities, Salameh Plastic Surgery Center has the best lipedema surgeons in the US who can reestablish your natural body structure and dismiss uneasiness.
A double chin can also be caused by fluctuations in weight. The skin contracts and expands due to fluctuating body weight. Double chins can also be caused by age, as the skin becomes less elastic with age. Although it is difficult to prevent a double chin from developing, it can be reduced once it has.
Double Chin Causes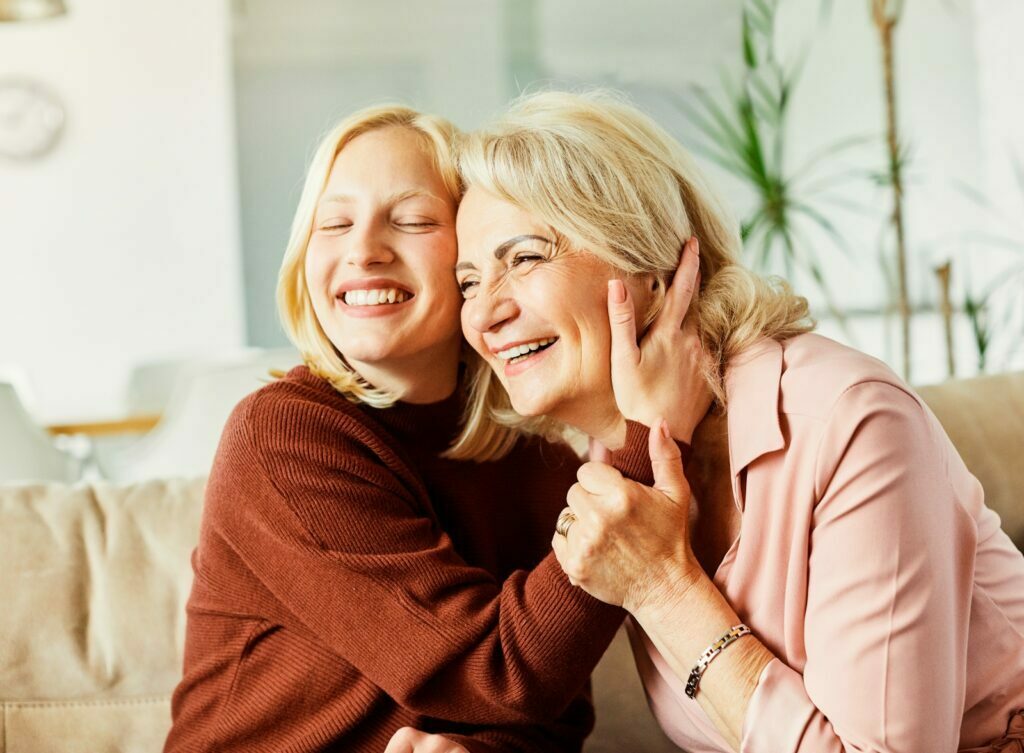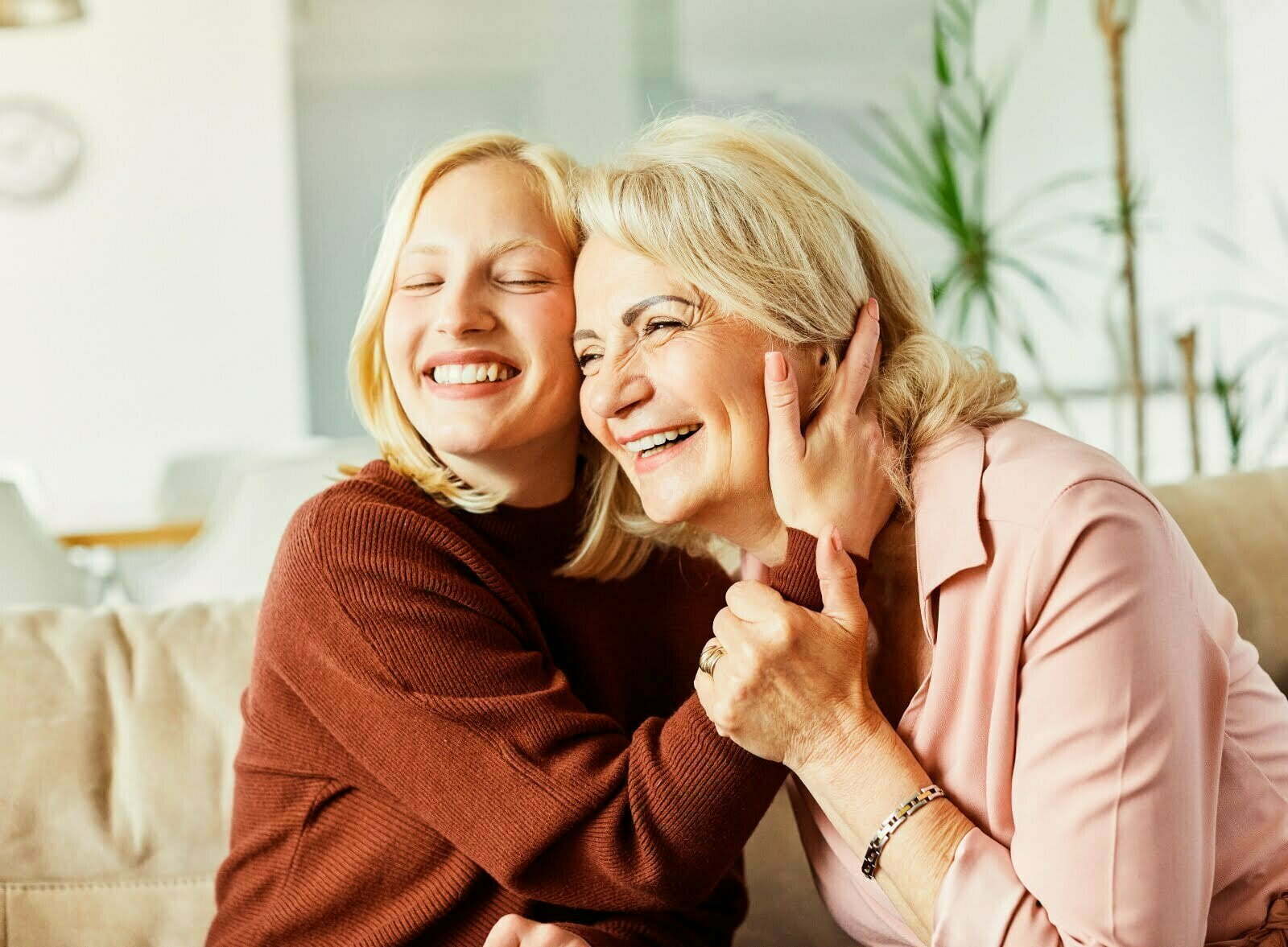 An extra layer of fat under the chin can cause a double chin. Double chin is caused by a combination of several factors. These factors can help you understand how to eliminate the double chin.
A double chin is most commonly caused by aging. As we age, our skin may lose its elasticity and develop saggy or extra skin. This can cause a double chin. Although weight gain isn't always the cause of double chins. Weight gain can also be caused by a diet high in calories, processed food, and unhealthy fats.
Double chins can be linked to genes. Double chins are more common in those with skin that is thin or has a history of double chins. Bad posture can lead to the weakening of the neck muscles and chin. As the skin around the muscles is not used, it can lead to a double chin.
Double Chin Exercises


It is easy to constrict your skin and lose fat about the neck and chin by working out. These exercises, also known as facial yoga, can help tighten the area around your double chin. These exercises can be found online by simply doing a search for facial yoga. You will find videos and directions that will aid you to produce a facial workout plan.
The exercises can all be completed in minutes and will not take up much of your day. Although there are not many scientific studies on these exercises' effects, they do target the neck and facial muscles. These muscles can help you lose fat and could be a key part of your quest to get rid of a double chin.
Warm Up
To avoid injury, warm up your muscles as with any exercise program. Gently rotate your neck forward and backward using a circular clockwise motion. After several rotations, you can reverse the direction.
To stretch the jaw, use the same circular motion. Gently move the jaw forward, left, right, and back. Each position should be held for a few seconds. Now, the muscles are ready to be exercised.
Whistle at Your Ceiling
This is a great exercise to strengthen the neck muscles and give the neck a break from the computer. Relaxed shoulders and a straight back are the best positions.
To view the ceiling, tilt your head back. Close the lips in the same position as when whistling. You should allow your lips to relax, but keep them tight enough that you feel a contraction on each side of your neck. Depending on your comfort level, you may hold this position for between 10 and 20 seconds. This exercise can be repeated ten times in a single sitting.
Kiss the Sky
The exercise is very similar to the one before, but with some differences. Standing straight up with your arms extended and your shoulders relaxed, keep your back straight. To look up at the ceiling, tilt your head. Try to pinch the sky with your lips, and extend them as far as you can. If done correctly, the muscles around the neck and chin should feel relaxed but not sore. Relax for five to twenty seconds. Repeat this 10 to 15 times for each set.
Ball is Squeezed
It is a great way to remind people to exercise. It may be helpful to have a ball nearby the desk, bed, or any other place that will allow for neck exercises. The ball's size can vary from 5-10 inches depending on your comfort level. It should be easy to squeeze. With a straight back and relaxed shoulders, you will be able to get the ball down to your chin. Repeat this ten to ten times per sitting.
Pouting Stretch
Another way to target muscles in the neck and chin is to do a pouting stretch. Stand or sit and extend your bottom lip to make a pouting expression. Hold for three seconds. Keep your lips in a full pout and then move your neck muscles to lift your chin towards your chest. For 3 seconds, hold this position. Now relax your muscles and begin again. Continue repeating this process 10-20 times until your neck feels tight.
Gum Chewing
Although chewing gum might not seem like much at first, it can be very helpful for those who want to reduce their double chin. According to a study published in the journal Appetite, chewing gum after eating can make people feel satisfied. This reduces their desire to snack on additional foods. People who are trying to lose weight can chew gum to help them reduce their intake of calories. Chewing gum can be a mild workout for the jaw muscles. Although chewing gum regularly may help reduce fat under the chin, it is unlikely to do much.
Lion Yawn
This exercise will allow you to open your mouth and stick your tongue out as far as possible. It's a bit like a yawning Lion. It is a great way to strengthen the muscles of your neck, chin, and face. Relaxed posture: Sit or stand. As wide as you can, open your mouth and extend your tongue as far as you can. Correctly done, the muscles around the neck, jaw, and chin should tighten. For 10 seconds, push your tongue out and then relax. Continue this 10 times, then move on to the next exercise.
People often look for additional treatments for their double chin, in addition to exercise. However, not all treatments work for everyone, due to differing DNA. Therefore, it is important to do your own research before deciding on a course of treatment.
Face Masks
There are many face masks that can tighten your skin and reduce your double chin. Glycerin and green tea masks, as well as coffee or green tea masks, may be helpful in supporting your exercise efforts. Some people find that a daily mask made of egg whites and honey with lemon juice can help reduce fat around their chin.
The market for face masks is vast. Finding a suitable face mask for your skin type can be a real challenge. Just check if the ingredients used may have an outstanding effect or cause an allergic reaction to your skin. You can also check if that company has the license to operate before purchasing its products.
Diet
If you have a double chin due to weight gain, a natural diet can help. Some people find it helpful to lessen the number of calories they munch each day. Water intake is a better way to lose fat. According to a study published in Obesity, people who consumed water before eating lost more weight than those who didn't. Drinking water and water-rich food, like cucumbers and melons, can also help to remove toxins from your body.
Double Chin Surgery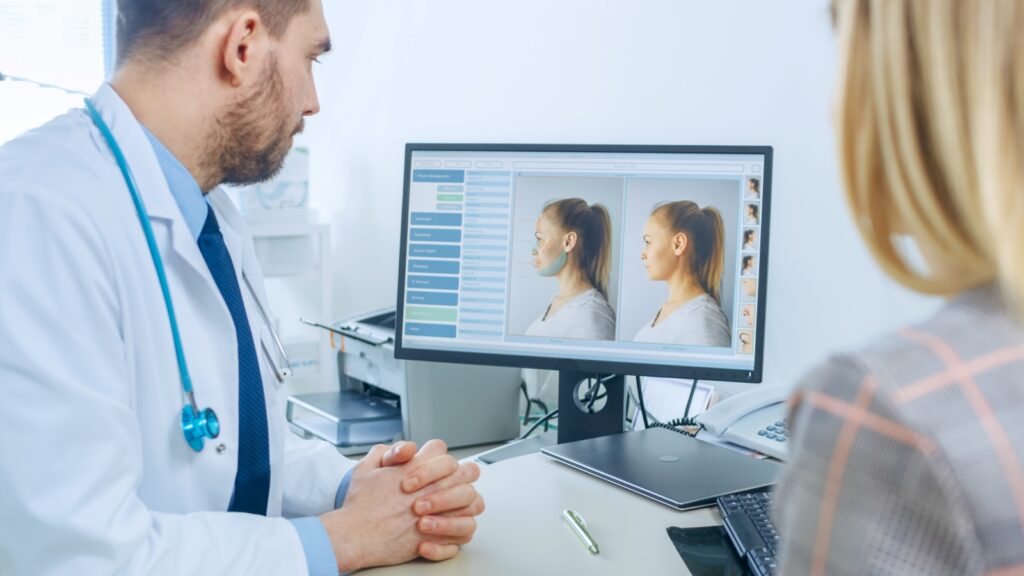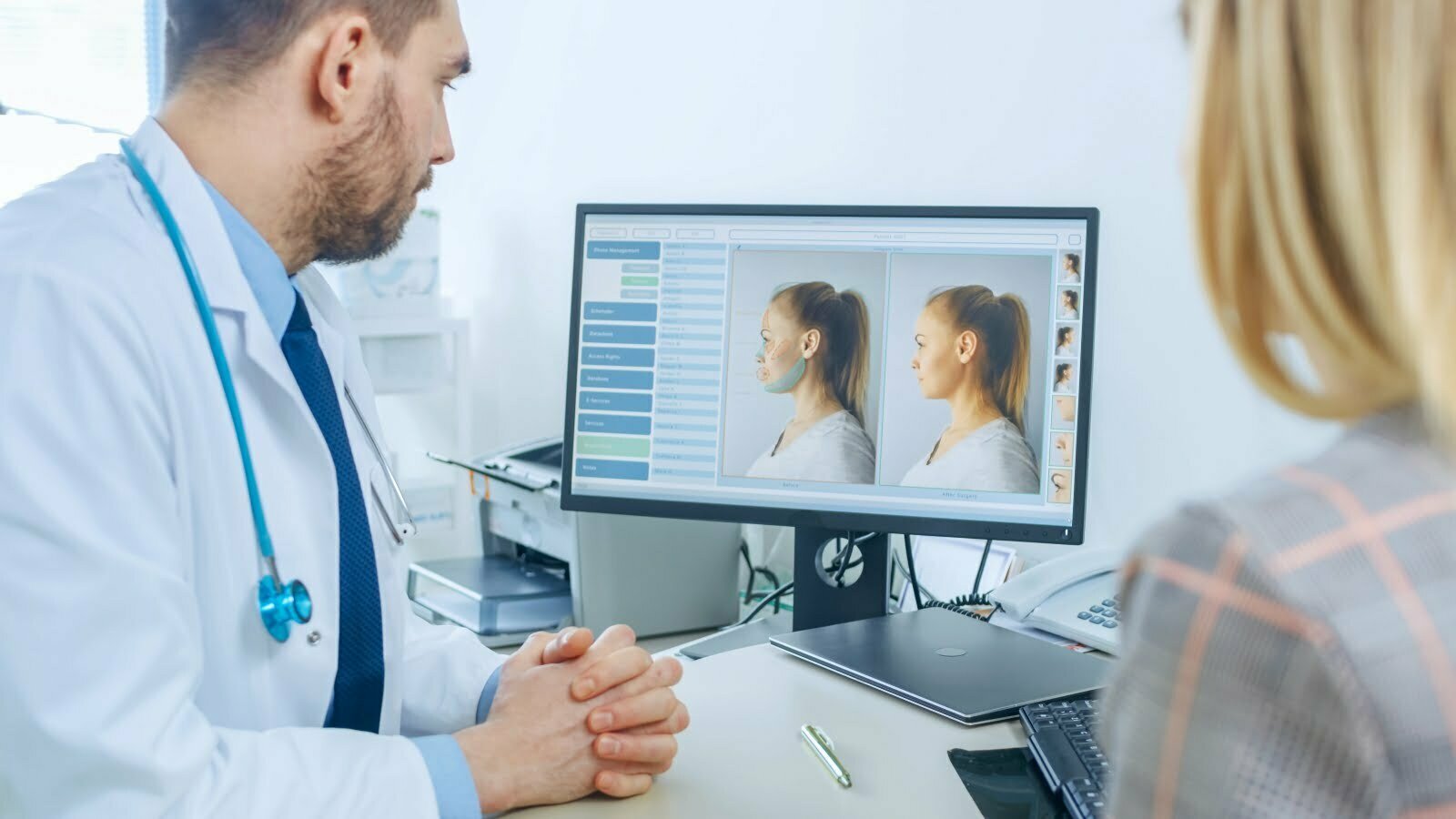 To fix a double chin, some people choose to have invasive procedures done. The following are the main methods to treat a double chin.
Mesotherapy
This procedure employs very fine needles to inoculate a series of injections in the mesoderm or middle layer of the skin. Mesotherapy addresses underlying problems like poor circulation or inflammation that can cause skin damage.
There is no standard for mesotherapy substances. There are many options available to doctors, including:
Prescription medicines such as vasodilators or antibiotics
Hormones like calcitonin or thyroxin
Enzymes like collagenase or hyaluronidase
Herbal extracts
Vitamins and minerals
Liposculpting
Liposculpture is a surgical procedure used to increase muscle tone and improve your body's shape. This procedure treats small pockets of fat rather than liposuction, which can treat larger areas. Liposculpture is more than just about removing fat. It also helps to shape the body in the desired way. It is especially useful for areas that aren't responding to diet or exercise.
The best results from liposculpture are those with good skin elasticity. This is usually true for people younger than 50, who have darker skin tones and have not smoked and have not suffered any sunburns.
A candidate who is close to their ideal weight with a BMI below 30 is ideal. This may not be a good option if you have weak muscles or loose skin due to age or pregnancy. An experienced plastic surgeon will be able to tell you if you are a suitable candidate. If you are interested in undergoing liposuction, you can make an appointment with us because Salameh Plastic Surgery has the best liposuction Bowling Green, KY and liposuction Evansville, Indiana.
Kybella
Kybella is an injectable non-surgical technique that targets the fat under the chin. This procedure uses a series of deoxycholic acid injections that target fat cells in the area. There are no incisions required and there is very little downtime.
A mature adult aged 18 or older with moderate-to-severe fat under the chin is the best candidate. If you are unable to swallow, have difficulty swallowing, or are nursing, you might not be a suitable candidate.
American Society for Dermatologic Surgery (ASDS), conducted a 2015 survey of consumers to determine how many people are concerned about excess fat under their chins or necks. Kybella, currently FDA-approved for treating double chins, is the only injectable approved by the FDA.
Facelift and Neck Lift
These treatments can be used to reduce excess fat in the neck, submental, and mid-section. Patients with excess neck skin will not be able to have the best results without surgery. A lower neck and face lift is an option for patients who want to remove submental fat as well as excess neck skin.
Patients will look much younger after a lower neck/facelift. This tightens the neck and lower face to remove excess skin. Because of its quick recovery time, this facelift is also known as a weekend/neck lift. It requires general and local anesthesia. Recovery can take between 10 and 14 days.

This is the best option for patients who desire a permanent, one-time treatment to remove their double chins and excess skin from their necks and lower faces. Salameh Plastic Surgery also has neck procedures including the removal of a fat pad on the back of the neck.
Is it Possible to Get Rid of Your Double Chin if You Lose Weight?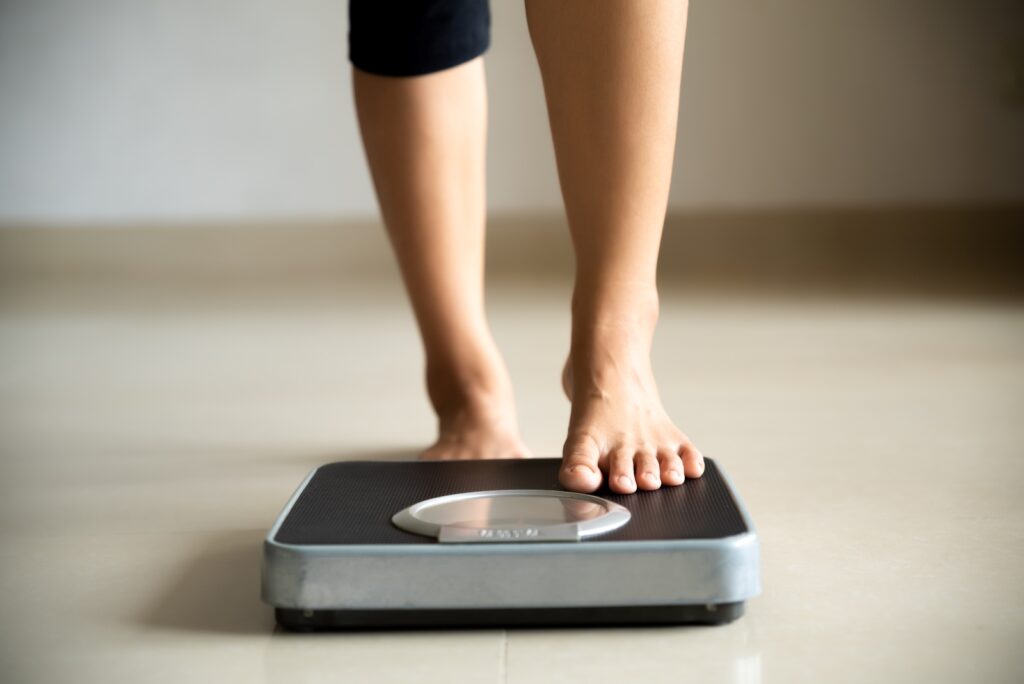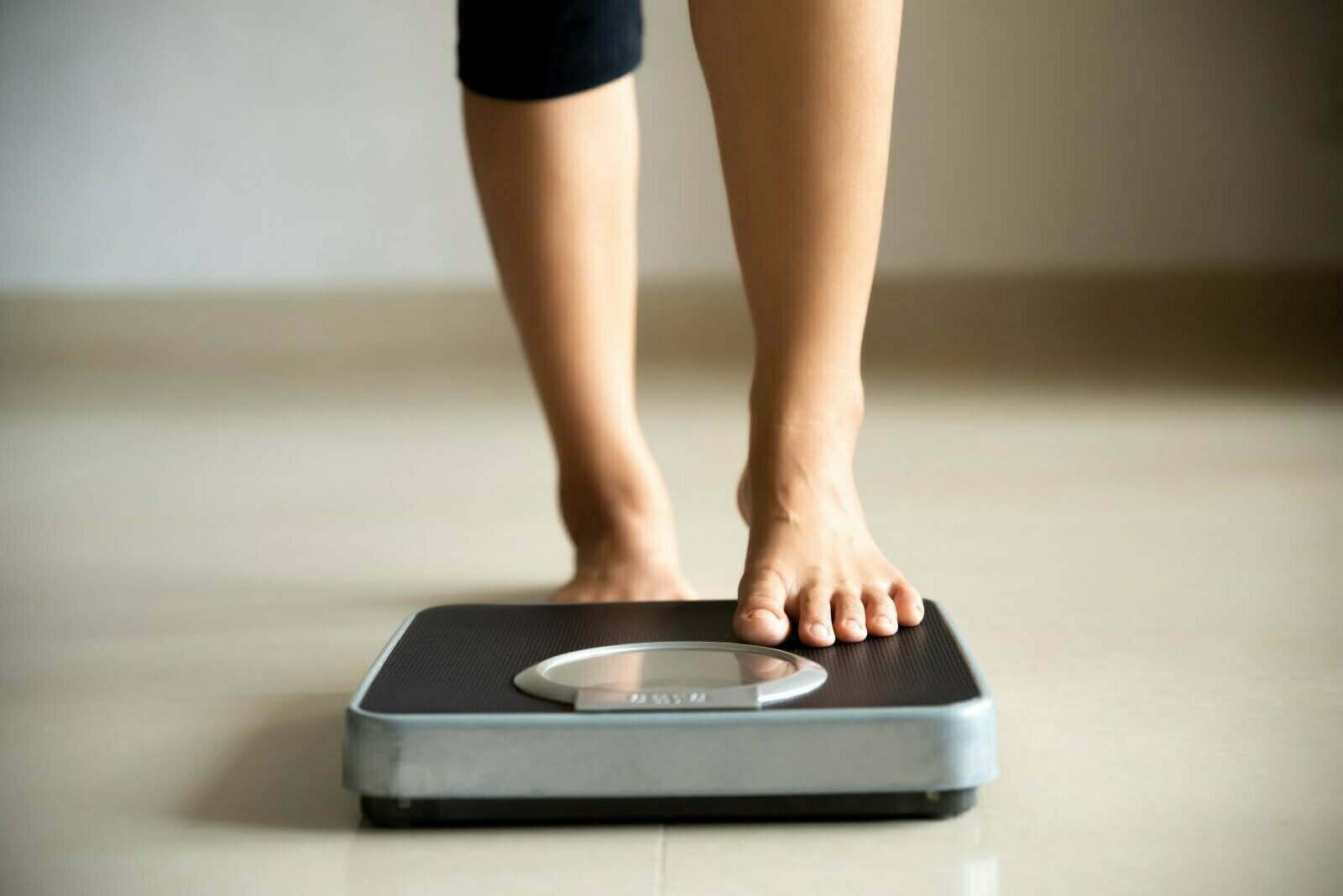 A double chin does not necessarily mean you are in serious health danger, but it can affect your self-esteem. You may feel self-conscious and embarrassed by having a double chin. It is hard to conceal and creates the appearance of two chins. Double chins are often associated with excess weight, despite the fact that there are many other possible causes.
Excess fat is the leading cause of double chins. However, even for people who are at or near their ideal weight, there is an additional layer of fat underneath the chin. Other possible causes are poor posture, aging, genetics, and having a family history of double chins. However, if you are experiencing extra fat under your jawline due to weight gain, you might be wondering if it will disappear if you lose weight.
How Can You Lose Weight?
Regardless of your weight, eating right and exercising regularly can make a huge difference in your health. These can help reduce your chances of developing certain health issues and can even help you get in shape and achieve your desired body. You will also feel more confident and positive about yourself.
However, you can't see a reduction in fat under the chin and in the abdomen. To burn more calories and fat, you need to do compound exercises that involve multiple body parts. You can reduce your double chin, and other fat bulges by losing weight all over your body.
Is Weight Loss a Guarantee of a Reduced Double Chin?
Although excess weight can contribute to a double chin, it's not the only cause. It is possible to have it even if you are thin. It doesn't mean that losing weight will make you lose your double chin.
Sagging skin, poor posture, or weak neck muscles can all contribute to extra padding below the jawline. Although losing weight can help with many health benefits, it doesn't guarantee that your double chin will disappear. It is important to eat healthily, exercise regularly, and consider nonsurgical fat reduction methods.
Double Chin Surgery vs. Kybella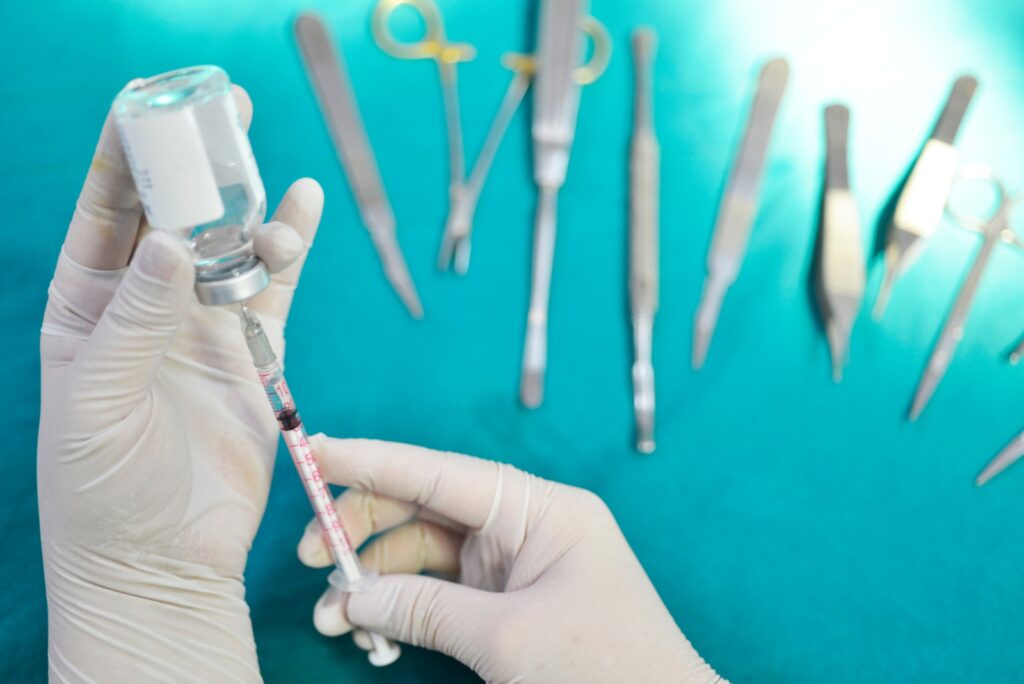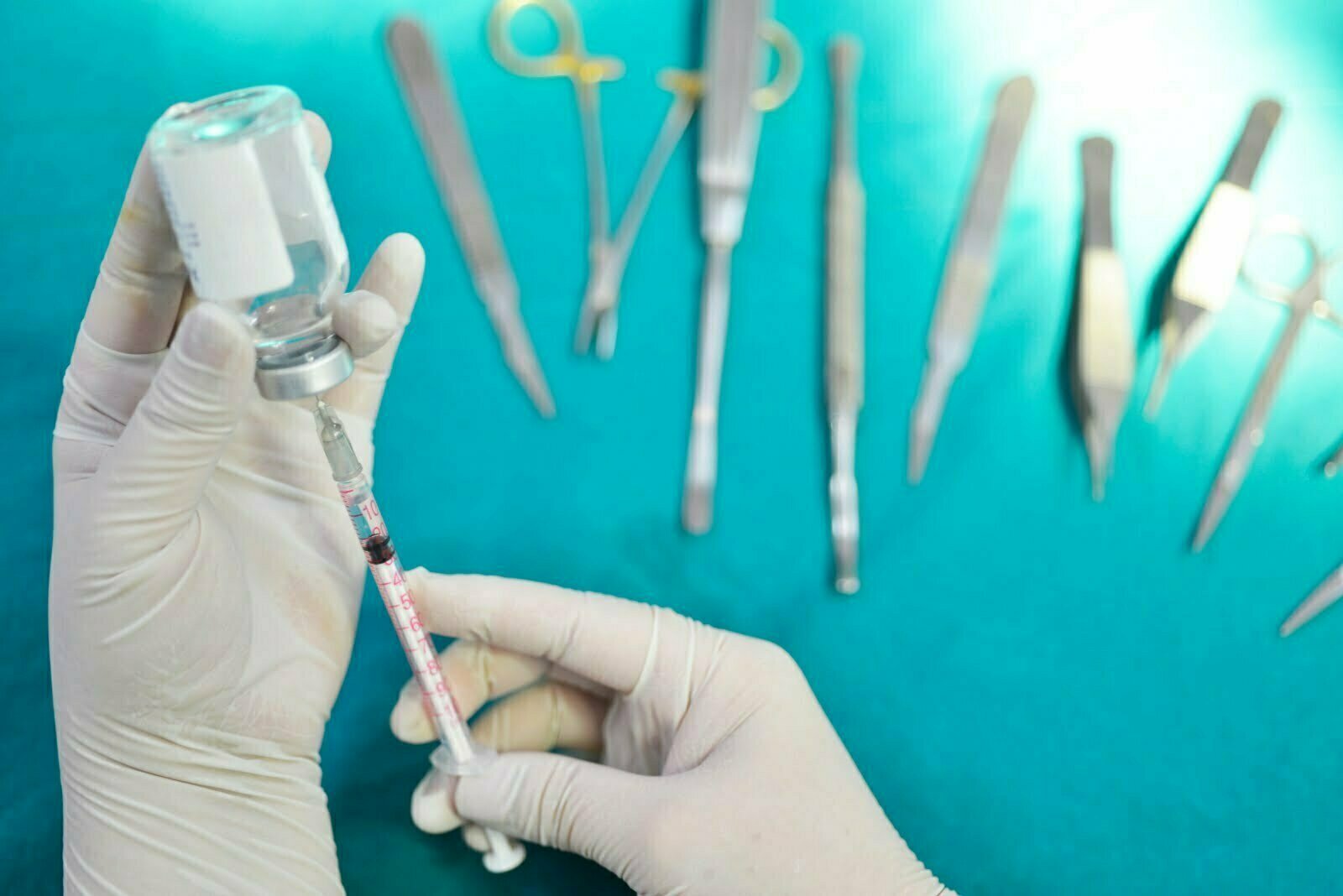 Kybella, a non-surgical injectable medication approved by the FDA to reduce excess fat under the chin, is available as a non-surgical option. Deoxycholic acid is the main ingredient in this medication, which helps to break down fat.
Kybella is different from surgical approaches in many ways. These are the key facts about Kybella:
To see the best results, it is common to need multiple treatments on a monthly basis, often up to six.
Before Kybella, local anesthesia is used to treat the area.
Side effects include redness, swelling, pain, redness, and numbness. Although rare, allergic reactions and injury to facial nerves or problems swallowing can occur.
Kybella is not recommended for people with a tight or slack neck. It will not reduce excess loose skin under your chin.
Treatments can cost anywhere from $1,200 up to $1,800. Because the fat cells have been destroyed, the results are permanent.
What is double chin surgery?
A small tube called a "cannula" is used to insert a small tube into the chin. Each area is removed using gentle suction. This results in a more smooth profile and less fat under the chin.
Submentoplasty involves making small incisions below the chin and using liposuction to the neck. Your surgeon will make incisions behind your ear, sometimes under the chin, during a neck lift. This removes excess skin and tightens the neck muscles.
What Can You Expect From Double Chin Surgery?
After the process, you can assume some swelling and uneasiness. Due to swelling and bruising, the skin around your neck and chin might feel tight. A doctor will typically remove facial drains that are used to reduce blood or fluid buildup around the neck within a few days.
An antibiotic cream may be recommended by a doctor for any incisions. For a few days, they may recommend that you avoid the sun and not drink too much water. The type of surgery used will determine the recovery time. It usually takes a few days to a full week to recover from chin liposuction. You may not be able to return to work for a neck lift for two weeks.
Plastic Surgeons Evansville, Indiana
Dr. Bernard Salameh, a double-board certified plastic surgeon who finished his training at Yale University and went to the prestigious Vanderbilt University, founded Salameh Plastic Surgery Center. Dr. Salameh treats his patients with passion and innovative techniques to benefit his patients.
Dr. Salim (Sam) Saba is the newest addition to Salameh Plastic Surgery who is also a double-board certified plastic surgeon by the American Board of Plastic Surgery and the American Board of Surgery. Dr. Saba finished at the University of California San Diego Medical Center for his plastic surgery training and went to the University of Texas Southwestern Medical Center for a microsurgical and breast reconstruction fellowship.
If you want additional information about them, you can visit us on our website (salamehplasticsurgery.com) and check their expertise, experience, and achievements.
A consultation with one of our plastic surgeons Evansville, Indiana or plastic surgeons Bowling Green, KY should be arranged to estimate your needs for the double chin removal. The procedure is performed in Salameh Plastic Surgery Bowling Green, KY or Salameh Plastic Surgery Evansville, Indiana which are AAAASF-certified surgical facilities, which will make sure you are relaxed during and after the procedure.
Dr. Bernard Salameh who is one of the best plastic surgeon in KY will conduct the time to review your medical background. Our plastic surgeons Evansville Indiana or plastic surgeons in Bowling Green KY will inquire what are your purposes to undergo the surgery. It is essential to be straight and realistic regarding your expectations with Dr Salameh. Dr. Salameh will also fully discuss the operation method with you and the accompanying risks.
Conclusion
As like what we've talked about throughout the article, double chins are not mainly caused by a poor diet. It can come from a bad posture, aging, and hereditary which comes with the idiom "it runs in the blood". If you're too scared to undergo an operation, you can try the non-surgical options we listed above like facial yoga or facial exercises. It may not totally get rid of your double chin but it will be lessened. In addition, it can lead you to an active and healthy lifestyle.
We at Salameh Plastic Surgery Center do our surgeries with utmost care and precision. Suppose you live around Bowling Green or Evansville/Newburgh. In that case, you can schedule an appointment to find out if you are a good candidate for a double chin removal at our offices in Kentucky or Indiana.
At Salameh Plastic Surgery Center, we are plastic surgeons that accept payment plans for our patients right from consultation through different surgery. Our plastic surgeons Evansville, Indiana location also will provide you with the most effective double chin removal options, and a memorable experience! We also offer fat transfer body contouring, lower ab liposuction, and mommy makeover with implants. We are also plastic surgeons that accept patientfi and credit care.
If you're concerned about the procedure you can visit us at Salameh plastic surgery Bowling Green, KY, and Salameh plastic surgery Evansville, Indiana.
Or schedule a consultation with our top plastic surgeons in Kentucky by clicking this link at Salameh Plastic Surgery Center, or call us at (270) 228-3708.