Seeing fat under your chin when you look in the mirror may be a sign of gaining weight and obesity, but this is not always true. Many exercises can be done to reduce the amount of fat around the neck and under the chin. These activities can also be supported by other treatments. Salameh Plastic Surgery LLC will talk about some tips and treatments that can help you get rid of fat under the chin through this article.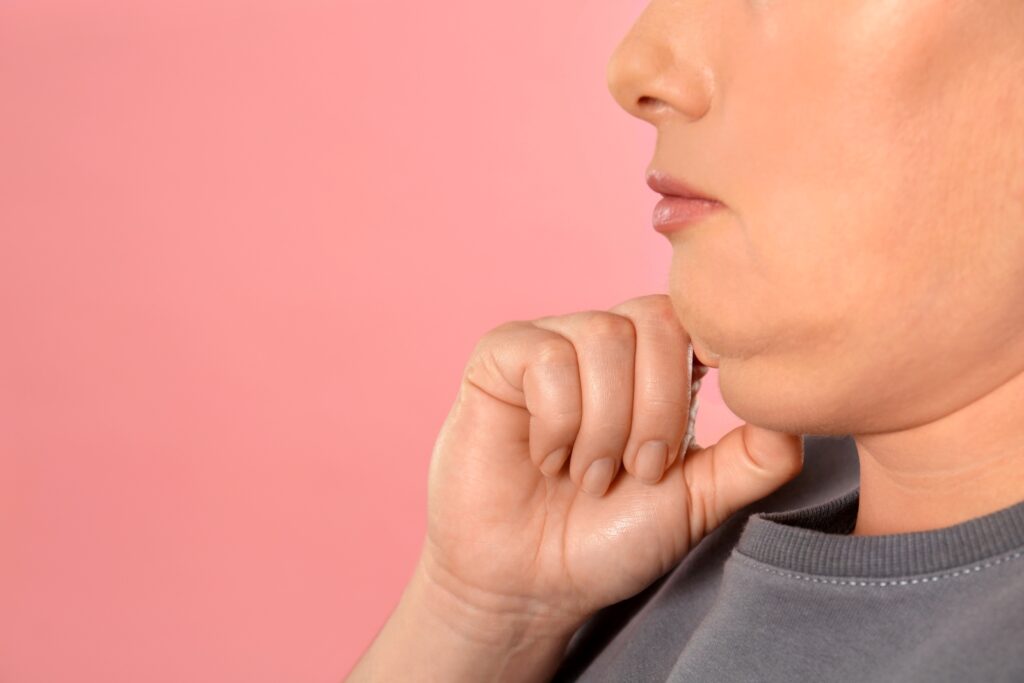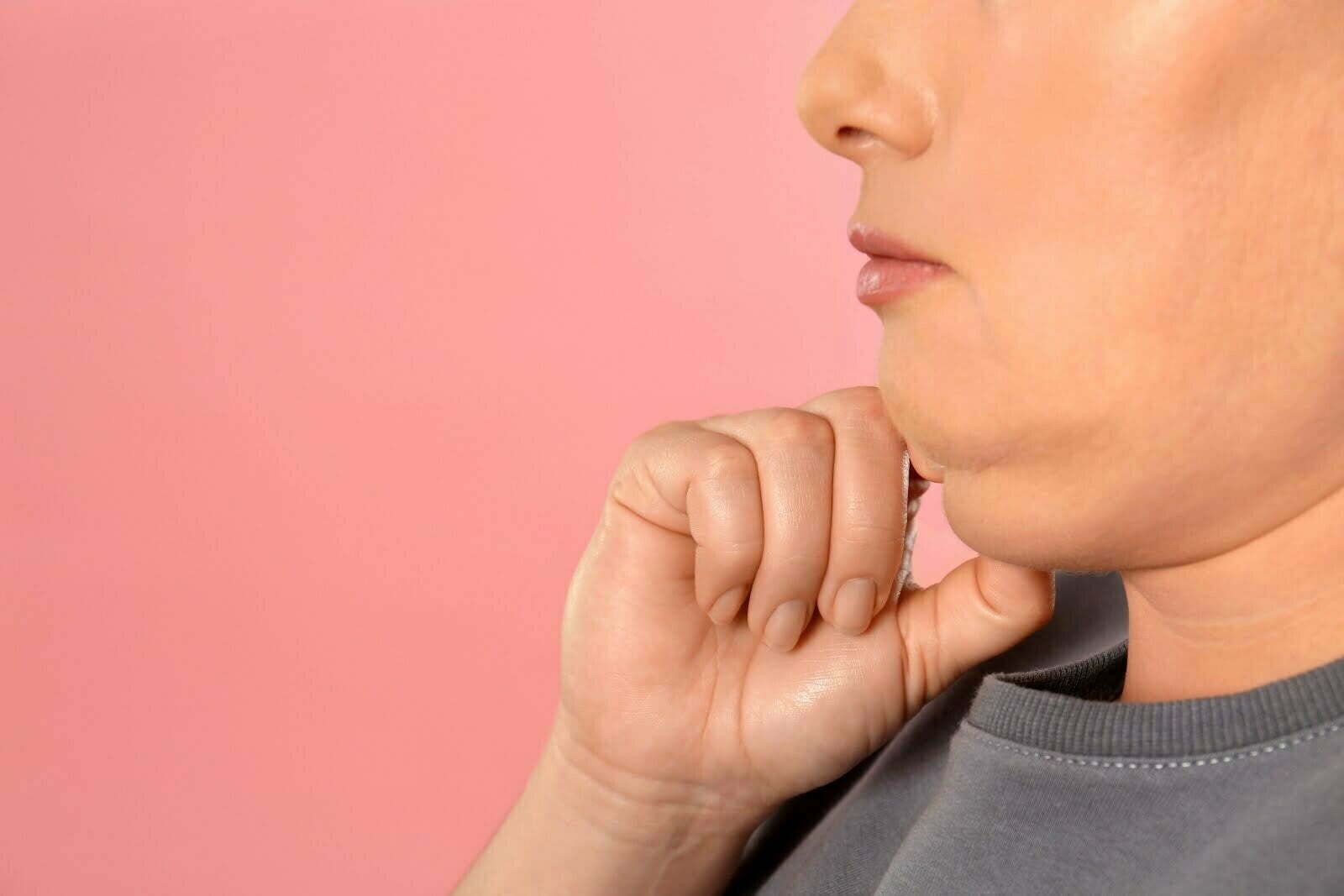 A variety of factors can contribute to fat under the chin. One is genetics. If you have fat under your chin, there is a greater chance that other relatives have it. A higher weight can also lead to extra fat under the chin or neck, also known as submental fat.

As you age, your skin begins to lose its elasticity and sags in previously tight areas. Most commonly seen in the neck and chin area. Poor posture can lead to fat under your chin and the loosening of the muscles around your neck and face. If you have other concerns like swelling of the fat in your lower extremities, Salameh Plastic Surgery Center has the best lipedema surgeons in the US who can reestablish your natural body structure and dismiss uneasiness.
Exercise and Diet For Fat Under the Chin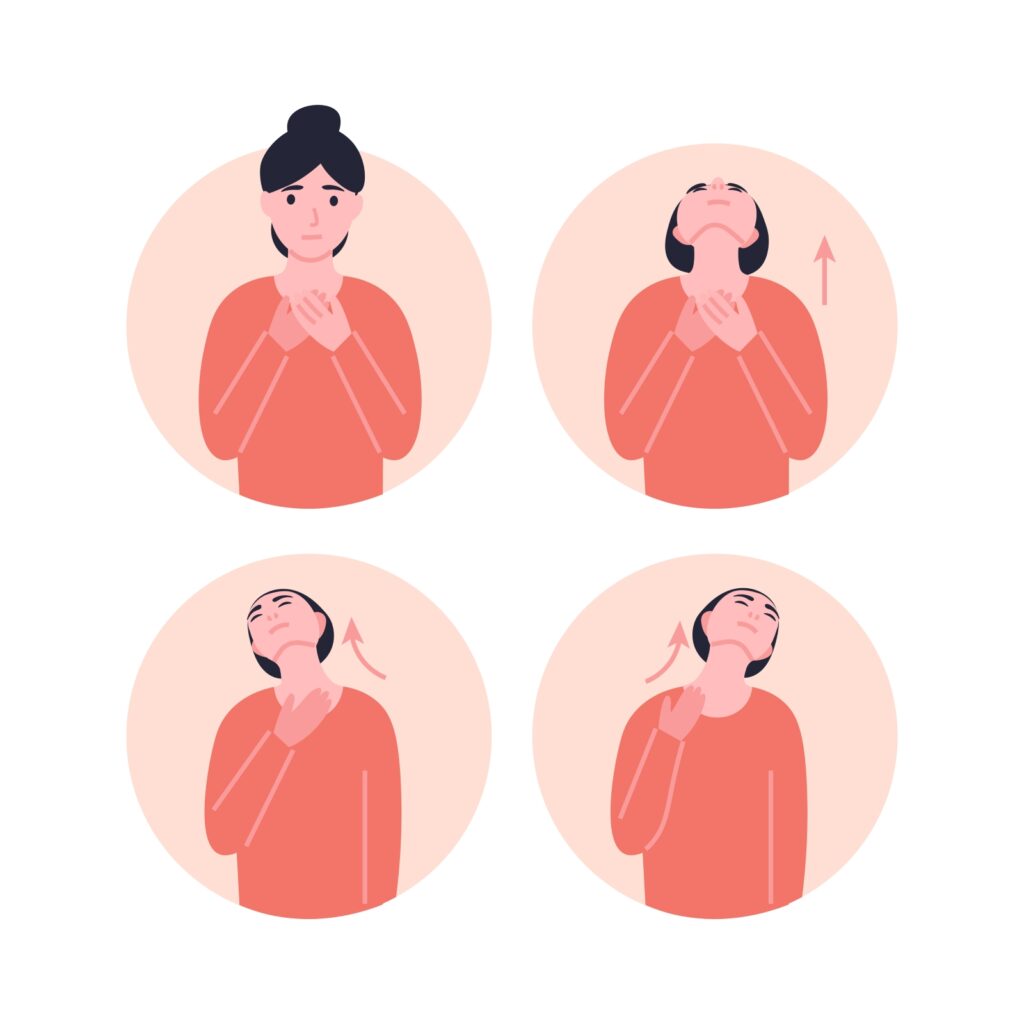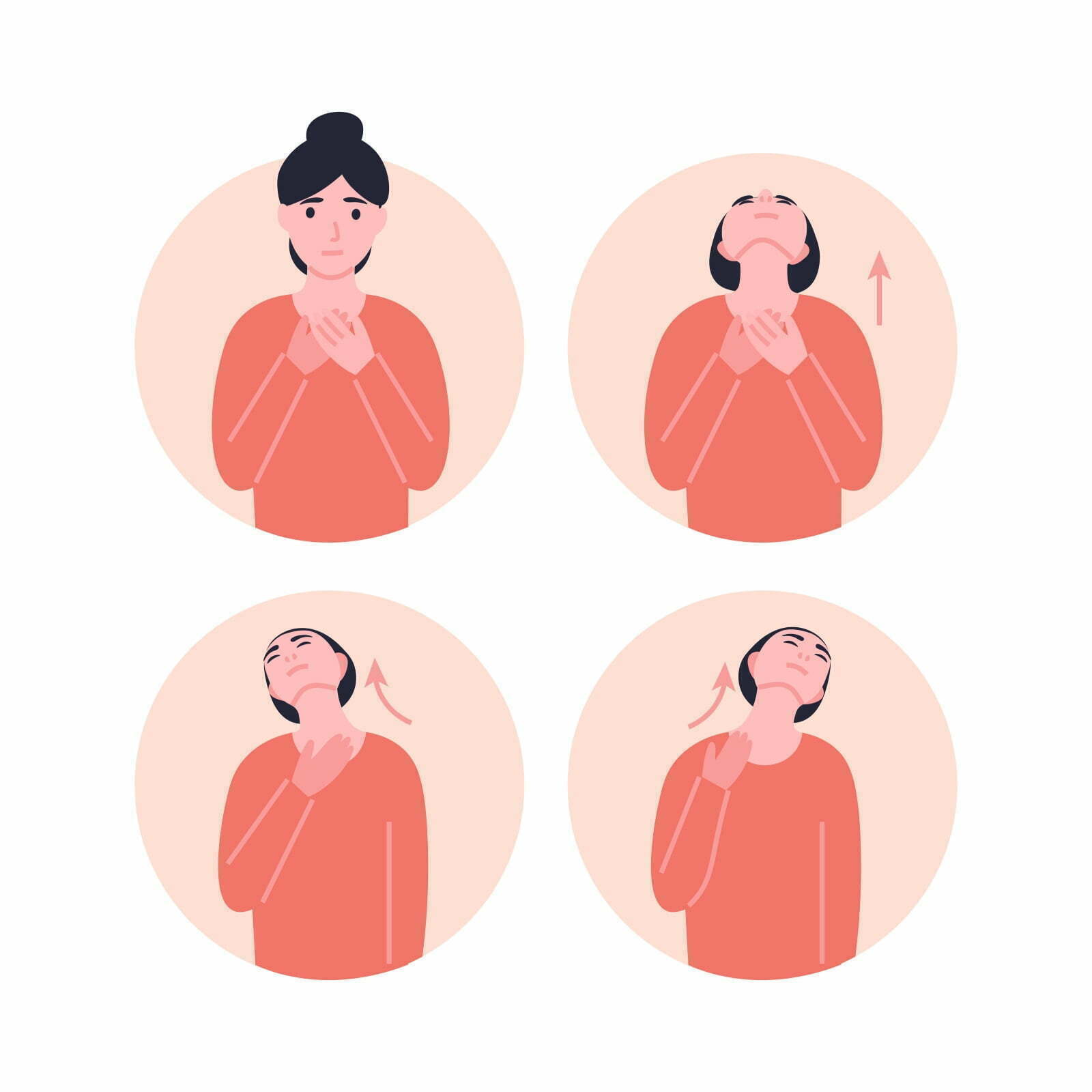 Losing weight can make your belly smaller or help you get rid of that extra fat. It is important to eat healthily and exercise regularly to lose weight. The first thing you need to do is to get more fruits and vegetables into your daily diet and replace refined grains with whole grains. A diet high in fruits and vegetables can lower blood pressure and reduce the risk of stroke and heart disease, as well as lower your risk of developing eye or digestive problems. It can also have a positive impact on blood sugar which can help you keep your appetite under control.
To reduce fat under the chin, eat lean protein, healthy fats, and low-fat dairy. Check and maintain your daily calorie requirements. Eat a healthy diet and exercise more to lose weight. Your face might become thinner as your weight drops.
Treatments For Fat Under Your Chin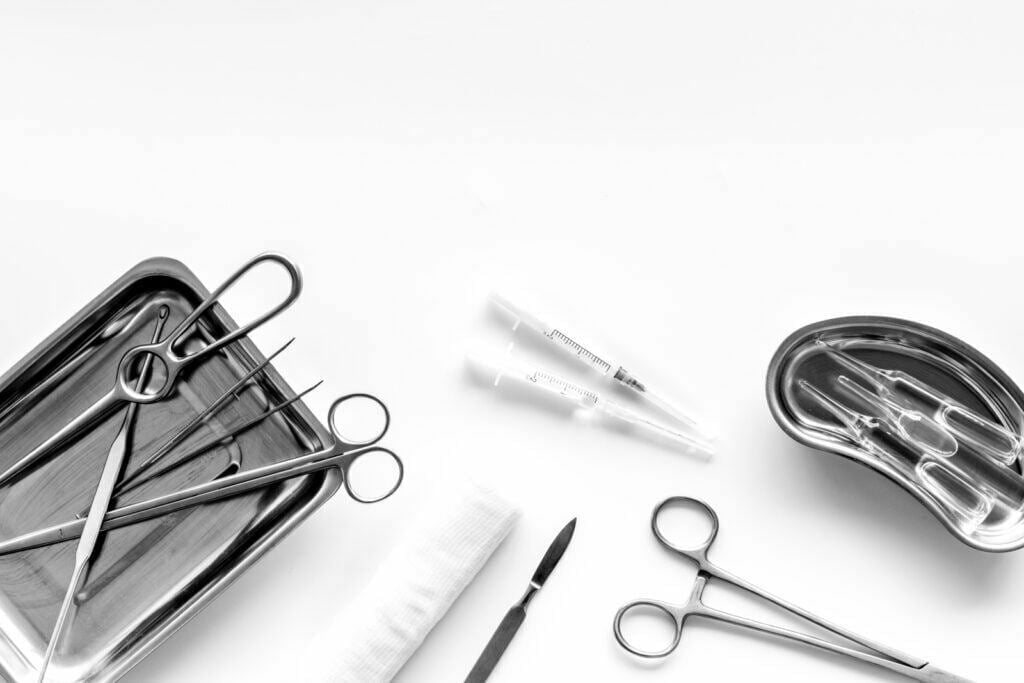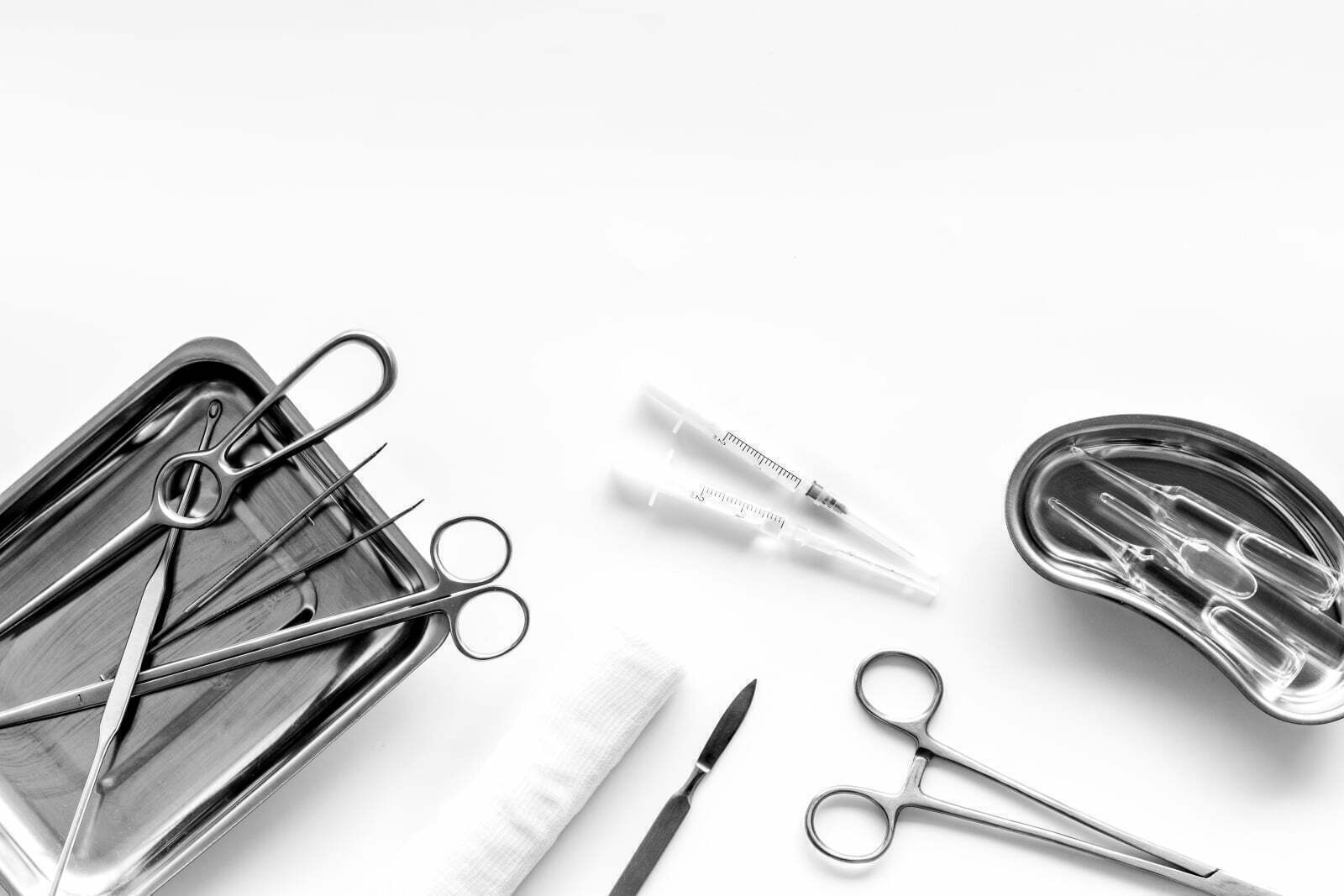 Exercise may be able to tighten the fat under your chin but it can't if it is genetic. It is not clear if weight loss will be beneficial. If you're too concerned about how you look and aim to boost your confidence, there are surgery options that can help you to get rid of fat under your chin.
Lipolysis
Lipolysis, also known as liposculpture or liposuction, uses heat from a laser or liposuction to contour the skin and melt fat. Lipolysis is a procedure that uses a local anesthetic to reduce fat under the chin.
Lipolysis does not treat fat. Lipolysis does not improve the appearance of the skin and can have side effects such as swelling, bruising, and pain. If you ever considered undergoing liposuction, Salameh Plastic Surgery has the best liposuction Bowling Green, KY, and liposuction Evansville, Indiana.
Mesotherapy
Mesotherapy is a minimally invasive procedure that delivers small amounts of fat-dissolving chemicals through a series of injections. This injectable drug, called deoxycholic acid, can help your body absorb and break down fats. The Food and Drug Administration approved Kybella (deoxycholic acid) in 2015. This injectable drug is used in mesotherapy. Your body can absorb fats with deoxycholic acid.
To treat fat under your chin, it may take 20 to 30 injections of deoxycholic acid per treatment. There can be up to six treatments in total. Between treatments, you should wait at least one month.
Incorrect injections of deoxycholic acid can cause nerve damage. These injections should only be performed by a dermatologist or a plastic surgeon who has experience with the drugs. Side effects that may occur with deoxycholic acid or other mesotherapy injections include swelling, bruising, pain, numbness, and redness.
Next steps
You can lose fat by exercising and eating healthily. Be patient when trying to reduce fat under your chin. It won't disappear overnight unless you undergo liposuction and laser lipolysis. It may take several months for it to disappear depending on how large your fat is under the chin.
A healthy weight can help you avoid excess fat under your chin. You also have the added benefit of reducing your overall risk of developing diabetes and high blood pressure. You can also avoid developing sleep apnea which can be a serious condition that causes breathing to stop and restart repeatedly or where you can snore and feel tired after a long night of sleep. You can also avoid heart disease, certain cancers, and stroke by maintaining a healthy lifestyle.
Candidates for Fat Under Chin Surgery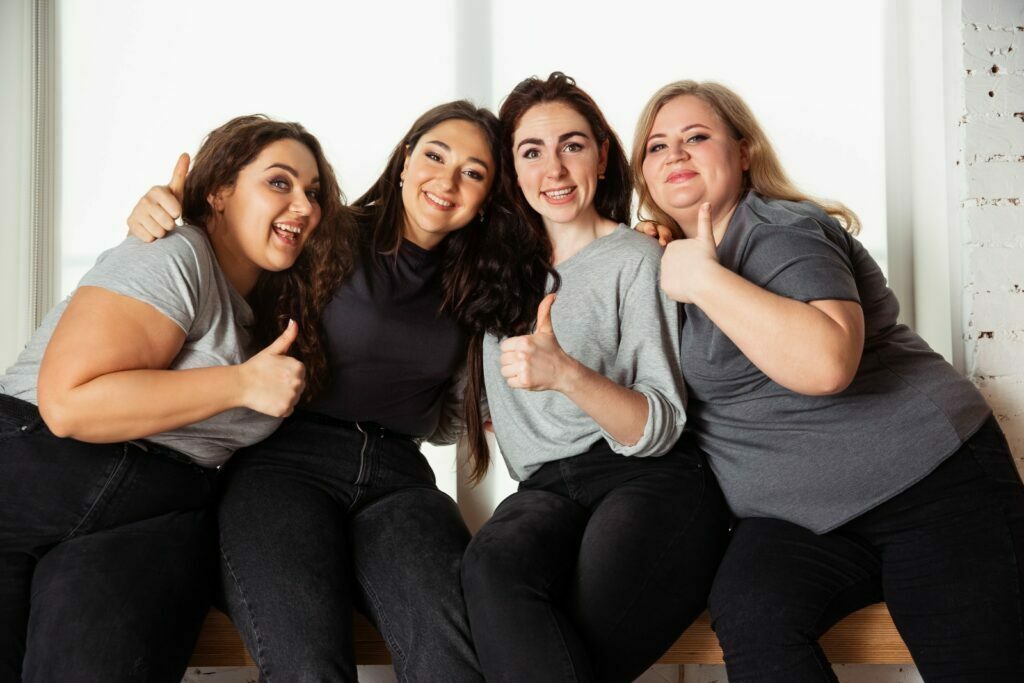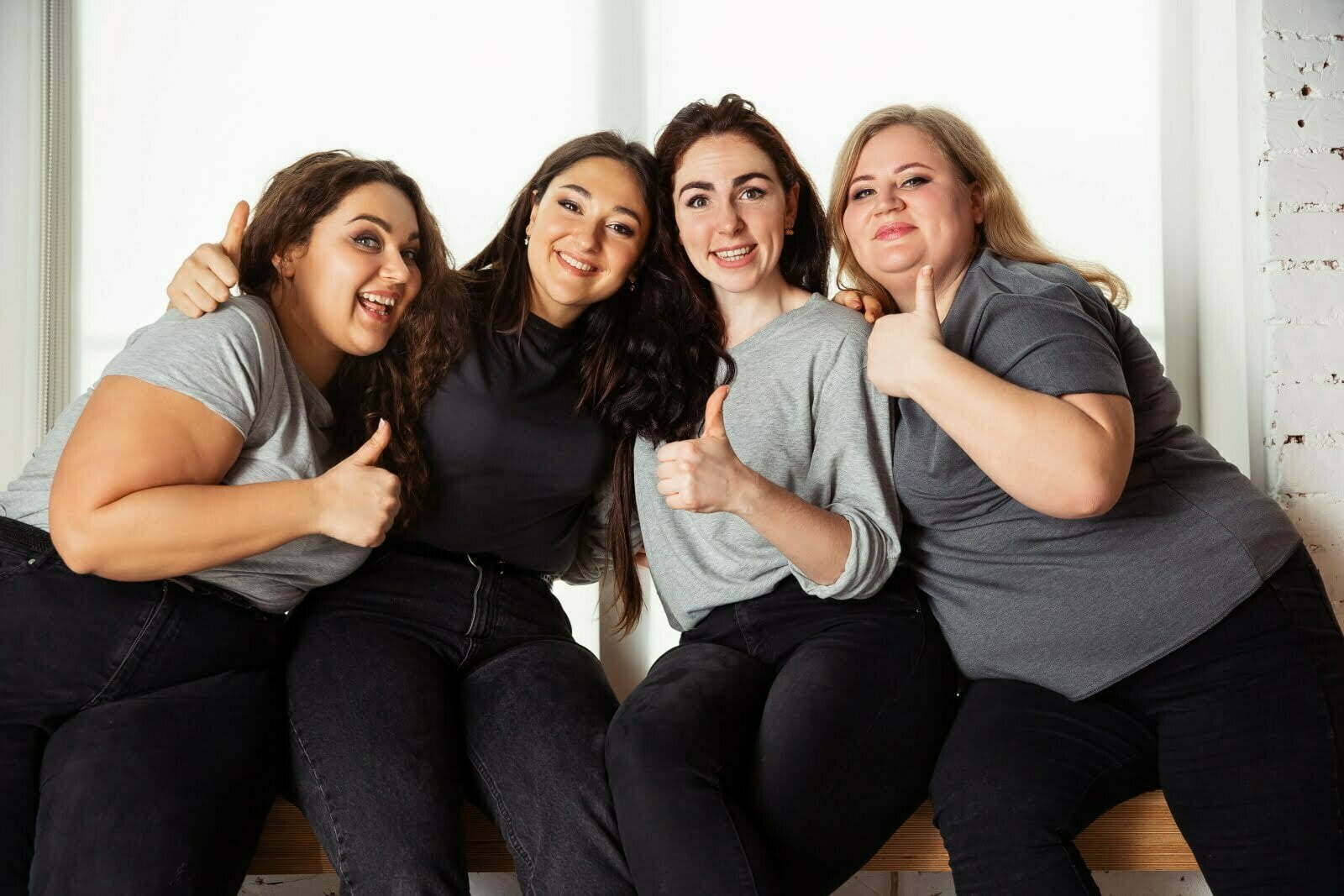 People notice their faces first. Both women and men worry about how their faces look. People feel frustrated when they have submental fat, also known as fat under their chin. It could be due to genetics, weight, or aging.
The fat under the chin can age the face and give the impression that someone is overweight, even though they could be in great health. This can make a person look unattractive. This is a procedure that is performed in areas where weight loss or exercise is not possible. Doctors take the fat from your chin and apply it to your face to fill in lines, reduce wrinkles, or increase your lips. This is done under your chin so there are no scarring concerns.
Fat under Chin Removal: Benefits
Low-risk, low-cost chin liposuction can be done. This procedure can permanently remove the excess fat under your chin. It also eliminates stubborn fat pockets. Because the fat cells that have been removed from the face are permanently gone, they will never return.
If the patient loses significant weight, however, they can still have it back. Second, chin liposuction tightens the tissues around the jawline. The procedure also defines your jawline and balances your facial features.
Ideal Candidates for Fat Under Chin Removing
If you have excess fat around your neck or jawline, you are a good candidate to have chin liposuction. If you are healthy and in your best health, and have no serious medical conditions that might affect healing, then you may be a good candidate for chin liposuction.
If you have elastic skin, good muscle tone, and firm elastic skin, you may be a candidate to remove fat under your chin. It is possible to be a candidate if you don't take any anti-inflammatory, aspirin, or non-steroidal medication. This could increase the chance of bleeding. You can also be a candidate if you're a nonsmoker as it may affect your body and recovery.
Recovery
As like with any other surgery, anesthesia is used to lessen the pain and discomfort throughout the procedure. This is an outpatient procedure. If everything goes well, your doctor may allow you to go home once the anesthesia has worn off. The discomfort should subside in five to seven days.
You may experience some swelling, bruising, or discomfort for the first few weeks, and may need to wear a compression garment on your chin for the first couple of weeks.
Top Plastic Surgeons in Kentucky
Dr. Bernard Salameh, a double-board certified plastic surgeon who finished his training at Yale University and went to the prestigious Vanderbilt University, founded Salameh Plastic Surgery Center. Dr. Salameh treats his patients with passion and innovative techniques to benefit his patients.
Dr. Salim (Sam) Saba is the newest addition to Salameh Plastic Surgery who is also a double-board certified plastic surgeon by the American Board of Plastic Surgery and the American Board of Surgery. Dr. Saba finished at the University of California San Diego Medical Center for his plastic surgery training and went to the University of Texas Southwestern Medical Center for a microsurgical and breast reconstruction fellowship.
If you want additional information about them, you can visit us on our website (salamehplasticsurgery.com) and check their expertise, experience, and achievements.
A consultation with one of our plastic surgeons Evansville, Indiana, or plastic surgeons
Bowling Green, KY should be arranged to estimate your needs for the fat under the chin removal. The procedure is performed in Salameh Plastic Surgery Bowling Green, KY, or Salameh Plastic Surgery Evansville Indiana which are AAAASF-certified surgical facilities, which will make sure you are relaxed during and after the procedure.
Dr. Bernard Salameh who is one of the best plastic surgeon in KY will conduct the time to review your medical background. Our plastic surgeons Evansville Indiana or plastic surgeons in Bowling Green KY will inquire what are your purposes to undergo the surgery. It is essential to be straight and realistic regarding your expectations with Dr Salameh. Dr. Salameh will also fully discuss the operation method with you and the accompanying risks.
Conclusion
If you aren't certain that the excess fat under your chin is genetic, then weight loss, cardio exercise, and chin exercises may be a better option than going through an invasive procedure. Talk to your doctor before you start a diet or exercise program. Your doctor will address your health concerns and help you to set realistic weight loss goals. They will also suggest an eating plan that suits your lifestyle. Ask your doctor if invasive procedures are an option if diet and exercise fail to reduce fat under your chin.
We at Salameh Plastic Surgery Center do our surgeries with utmost care and precision. Suppose you live around Bowling Green or Evansville/Newburgh. In that case, you can schedule an appointment to find out if you are a good candidate for a fat under the chin removal at our offices in Kentucky or Indiana.
At Salameh Plastic Surgery Center, we are plastic surgeons that accept payment plans for our patients right from consultation through different surgery. Our plastic surgeons Evansville, Indiana location also will provide you with the most effective fat under the chin removal options, and a memorable experience! We also offer apron tummy tuck, breast reduction and implants, and liposuction on upper abdomen. We are also plastic surgeons that accept patientfi and credit care.
If you're concerned about the procedure you can visit us at Salameh plastic surgery Bowling Green, KY, and Salameh plastic surgery Evansville, Indiana.
Or schedule a consultation with our top plastic surgeons in Kentucky by clicking this link at Salameh Plastic Surgery Center, or call us at (270) 228-3708.