Mothers by nature are givers. We care for our kids, our husbands and coworkers, as well as family members, and our friends and all before we even think about ourselves. It's rare for a mother to plan events or time on her own, and not feel an amount of guilt or resentment that she's having to be away from her children or work. In this article, Salameh Plastic Surgery LLC will discuss what you need to know about a mommy makeover..
The aim of mommy makeovers is to improve the appearance and shape of the woman's body following having children. A lot of women notice changes to their bodies after having children. There are a variety of areas on the body, which may be addressed, but the most common are the abdomen, breasts, genitalia, waist, and buttocks.
While this can be difficult for mothers to manage, we urge our patients to do their best to not feel embarrassed when they consider taking on something for themselves like when they are considering the idea of a Mommy Makeover.
What is a Mommy Makeover?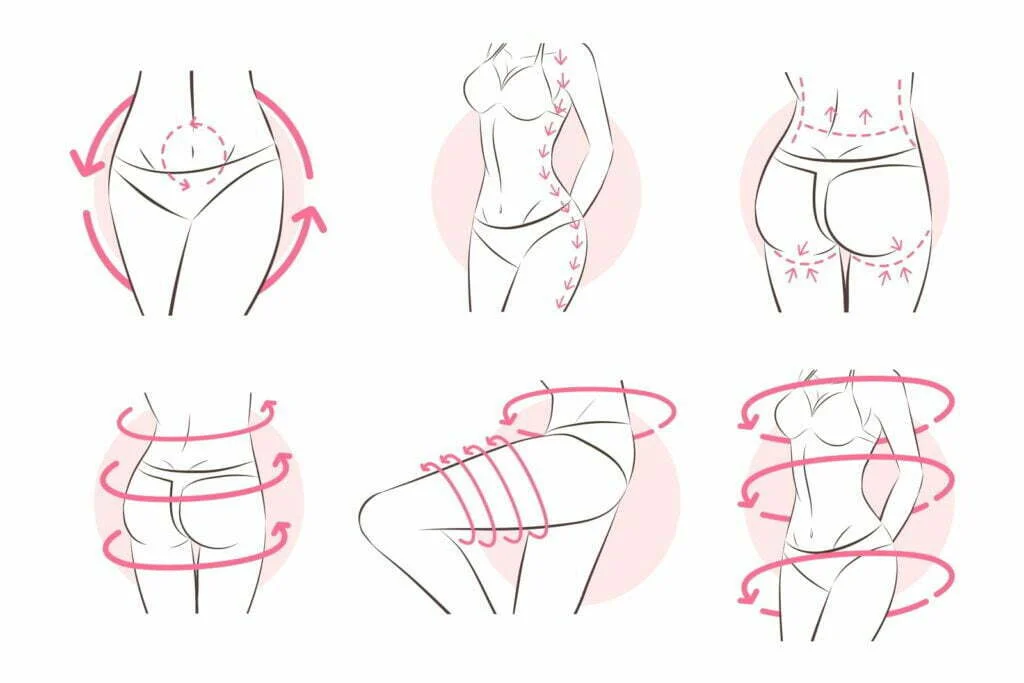 The mommy-makeover procedure is an array of procedures that typically include a tummy tuck procedure to improve the shape of the midsection and to remove the stretchy skin that was caused by pregnancy, liposuction, and possible fat transfer, as well as breast procedures to shape as well as lift breasts if necessary.
Breast procedures include breast reduction and breast augmentation, as well as the lifting of the breasts (mastopexy) and a variety of combinations. The majority of procedures can be done in a single surgical setting, permitting you to get the complete body transformation you've always wanted.
Breast Augmentation
Breast Augmentation is a surgical procedure that makes use of breast implants to increase the shape, size, and symmetry of breasts. After breastfeeding and having a baby numerous women suffer from asymmetry, volume loss, and breast sagging.
By undergoing breast augmentation, the youthful appearance of the breasts can be restored and the deflation caused by pregnancy can be reversed. Dr. Bernard Salameh is an expert on the procedure of breast augmentation and provides a variety of methods to personalize the procedure according to your individual needs and desires.
Breast Lift
A breast lift can eliminate excess skin and move the breasts to a higher position on the chest to create a more attractive appearance. If you are experiencing loss of volume and shrinkage Dr. Salameh might suggest the addition of both breast augmentation and the breast lift in your mommy makeover for the best results.
Transfer of Fat and Liposuction
When combined, a tummy tuck procedure and liposuction of your flanks (love handles) or tummy are usually performed to provide a more sculpted look to the waistline. For instance, some people might opt to have fat transferred into the breasts in order to give more volume to the upper portion of their breasts, without the need for an implant.
The transfer of fat in the area of the gluteal (butt) should be carried out independently from a traditional abdominal tuck, to avoid any issues in securing the area after surgery since patients are required to remain off their butts for 2 weeks following surgery. It is difficult to perform this following a traditional tummy tuck that tightens muscles.
For Emotional Reasons
All women have looked in the mirror and wondered where their youthful bodies have gone. Jeans used to fit us in every right spot. Our breasts were perky and our stomachs were flat. It's like we'd taken everything for granted when we were in your teens or early 20s and today we'd do anything to have it back.
After childbirth, your body may go through many changes and not return to its original shape. It can be a challenge to take the time to pamper yourself and not feel guilty. A mommy makeover can give you the confidence boost you want to bounce your body back and appear better than ever before.
For Physical Causes
A mommy makeover comes with numerous benefits, and the most beneficial is how you'll appear and feel afterward. You'll be able to regain the confidence you felt when you slipped into the two-piece.
You'll never feel embarrassed or ashamed when changing into your clothes before your spouse. You'll be more content with how you look and you're able to look at ease and attractive after having children.
Is Mommy Makeover Exclusive Only For Moms?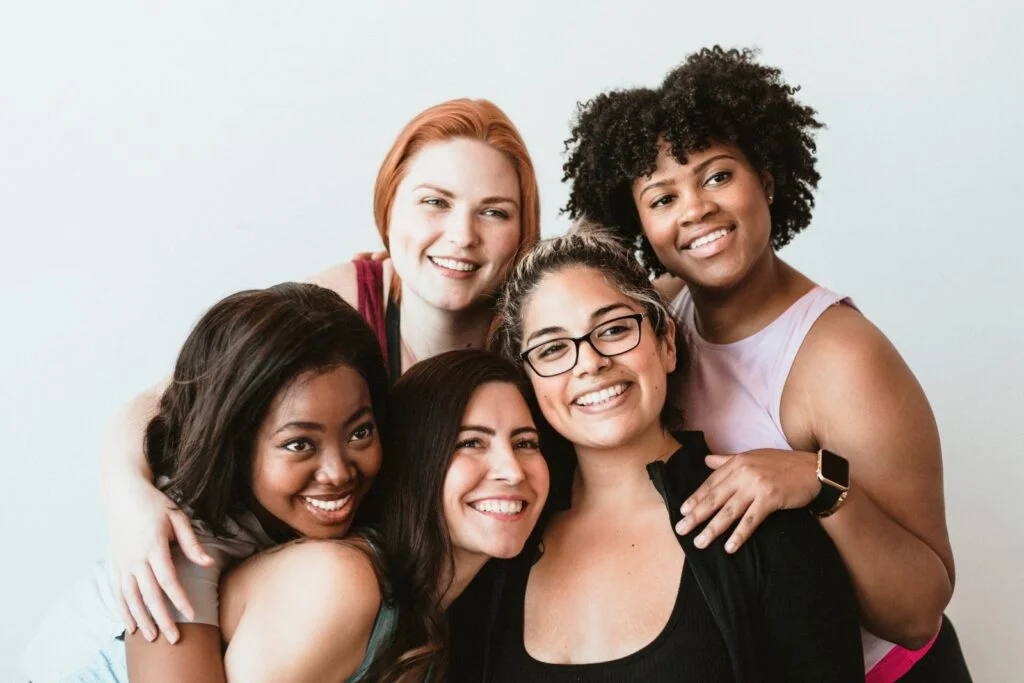 Many people believe mommy makeovers are only for mothers with children. Contrary to what they say there is no requirement to be a mom of a newborn or even a mother at all to qualify to have a mommy makeover.
The changes in your body that occur during pregnancy don't just happen during pregnancy. Stretch marks, sagging breasts, and fat deposits that remain stubborn are often the result of hormonal imbalances or lifestyle changes, age, and even genes. The techniques commonly utilized in a mommy makeover could treat these issues regardless of the cause.
As we get older, it can be challenging to shed weight, regardless of how hard we work out or how nutritious our diet is. The breasts may also begin to shrink or lose volume even if one is not breastfeeding or pregnant. In this situation, the use of liposuction, a tummy tuck, or an implant for the breast may be able to solve these issues. This is technically the equivalent of a mommy makeover, however, it's not necessary to call it this if you're not a mom.
Top Plastic Surgeons in Kentucky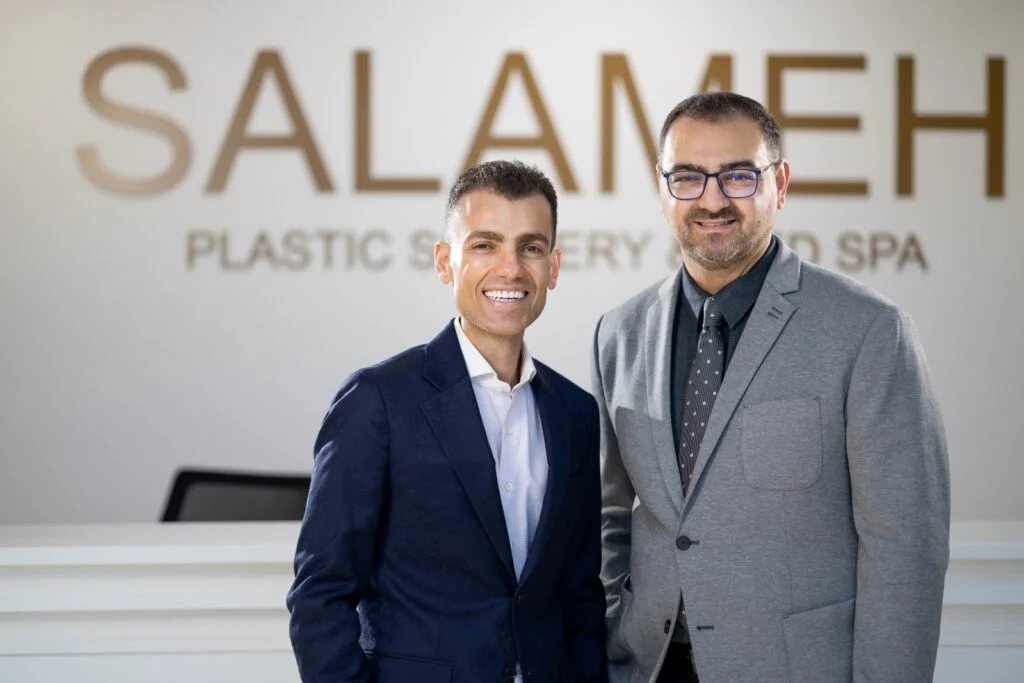 Dr. Bernard Salameh, a double-board certified plastic surgeon who finished his training at Yale University and went to the prestigious Vanderbilt University founded Salameh Plastic Surgery Center. Dr. Salameh treats his patients with passion and innovative techniques to benefit his patients.
Dr. Salim (Sam) Saba is the newest addition to Salameh Plastic Surgery and is also a double-board certified plastic surgeon by the American Board of Plastic Surgery and the American Board of Surgery. Dr. Saba finished at the University of California San Diego Medical Center for his plastic surgery training and went to the University of Texas Southwestern Medical Center for a microsurgical and breast reconstruction fellowship.
If you want additional information about them, you can visit us on our website (salamehplasticsurgery.com) and check their expertise, experience, and achievements.
A consultation with one of our plastic surgeons Evansville, Indiana, or plastic surgeons Bowling Green, KY should be arranged to estimate your needs for the mommy makeover. The procedure is performed in Salameh Plastic Surgery Bowling Green, KY, or Salameh Plastic Surgery Evansville, Indiana which are AAAASF-certified surgical facilities, which will make sure you are relaxed during and after the procedure.

Dr. Bernard Salameh who is one of the best plastic surgeon in KY will conduct the time to review your medical background. Our plastic surgeons Evansville Indiana or plastic surgeons in Bowling Green KY inquire what are your purposes for undergoing the surgery. It is essential to be straight and realistic regarding your expectations with Dr Salameh. Dr. Salameh will also fully discuss the operation method with you and the accompanying risks.
Conclusion
As with any woman who undergoes pregnancy and childbirth, they discover their body has changed and, according to their perceptions, it's not for the best. Pregnancy can impact many areas of the body which is why for numerous women it's not possible to rebuild their pre-baby body by merely exercising and dieting. Mommy makeover is a procedure specifically designed to heal and improve the affected areas including the breasts, tummy, love handles, and many more.
We at Salameh Plastic Surgery Center do our surgeries with utmost care and precision. Suppose you live around Bowling Green or Evansville/Newburgh. In that case, you can schedule an appointment to find out if you are a good candidate for a mommy makeover at our offices in Kentucky or Indiana.
At Salameh Plastic Surgery Center, we are plastic surgeons that accept payment plans for our patients right from consultation through different surgery. Our plastic surgeons Evansville, Indiana location also will provide you with the most effective mommy makeover options, and a memorable experience! We also offer stomach apron liposuction, breast reduction with implants, and lipo 360 and hips. We are also plastic surgeons that accept patientfi and credit care.
If you're concerned about the procedure you can visit us at Salameh plastic surgery Bowling Green, KY, and Salameh plastic surgery Evansville, Indiana.
Or schedule a consultation with our top plastic surgeons in Kentucky by clicking this link at Salameh Plastic Surgery Center, or call us at (270) 228-3708.