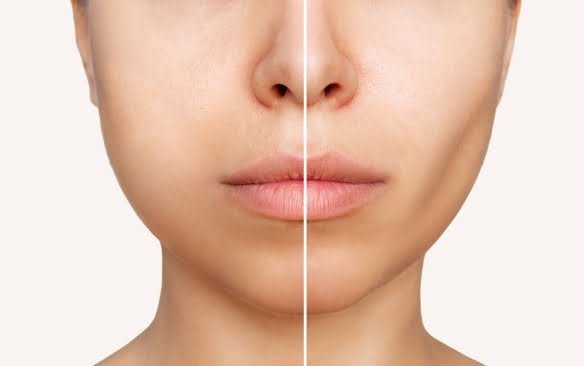 Buccal Fat Pad Removal in Indiana & Kentucky
A structured and contoured face is often associated with beauty. High cheekbones and a defining jawline are a look that both men and women desire. However, individuals that have enlarged or excess cheek fat can appear overweight, even when they are not. This can cause cheeks that look chubby or disproportionate compared to the rest of the body and distract from your natural beauty. Larger buccal fat pads can cause this. 
Buccal fat is located inside the cheeks between the nostril and the corner of the mouth. If you are unsatisfied with the appearance of your cheeks, there is a simple solution that may benefit you. With a Buccal Fat Pad Removal, you can achieve the contoured and structured look you desire.
Buccal Fat Pad Frequently Asked Questions
What is buccal fat pad reduction?

This simple procedure is designed to reduce the size or even remove the buccal fat pad to achieve a more contoured facial shape. This treatment is a personalized solution that is tailored to each patient and their aesthetic goals.

How does buccal fat removal work?

A consultation with one of our professionals must be performed to assess your goals and buccal fat condition. This procedure is performed in our fully accredited, AAAASF-certified surgical facilities to ensure your comfort.

During the procedure, a tiny incision is made on the inside of the mouth and inner cheek for minimized visibility. The buccal fat pad is then reduced using a specialized technique. Finally, the incisions can be gently closed.



Am I a candidate for buccal fat removal?

If you are someone who feels that your cheeks are too prominent, you could qualify as a candidate. If you want to achieve a defined facial structure, you could also qualify. However, the sure way to determine if you are a proper candidate for buccal fat reduction is through a consultation.

How long does it take to recover from buccal fat reduction?

Following the Buccal Fat Pad Removal, there is some downtime, and there will likely be swelling that should subside rather quickly. The results can be immediately visible, resulting in a slimmer and more contoured face and cheek hollow. Buccal fat reduction is a reliable remedy for achieving a defined and contoured facial structure.

How much does buccal fat removal cost?

Buccal fat removal at Salameh Plastic Surgery Center starts at $3,900. Actual cost depends on several factors, including personal history, BMI, and desired outcome. A customized quote will be given during your consultation with our Patient Ambassador team.
Patient Reviews
Based on 623 reviews
B. Shelly
Dr Salameh and his staff are the greatest!  They are very polite and understanding!  They exceptional knowledge in what is best for you in whatever procedure you are having.  Kara is always very thoughtful and willing to listen.
C. Lauren
Everything about my surgery yesterday was so incredible. The staff is so inviting and seems to actually care about their patients. They were able to calm my nerves immediately when the nervousness set in. They wasted no time ensuring I was always comfortable and taken care of! They even call to check on you once you're home as well! Very impressed with the entire experience!
M. Me
If anyone is considering having any procedures offered by Salameh Plastic survey DO IT! Everyone is kind, knowledgeable, and capable. They treat you like family and work miracles on the human body. I will definitely be going back any chance I get.
S. Nichole
Dr. Saba and his crew with absolutely  amazing.  Felt comfortable through entire process.  I 'm one day post op and doing fantastic.   Thank you again!  Would highly recommend.
A. Rosa
Very nice people,  and friendly and professional!  Also a very positive atmosphere .Great experience over all considering it's surgery. A plus ! I also forgot to say that he is a very caring and thoughtful  doctor also
and with a great sense of humor ! Also I had no ride for surgery and they insisted on paying for a room for me at a Hotel across the street until the next day. Now , thats a class act! totally recommend Dr Salameh! Awesome!👍
What's In The Blog?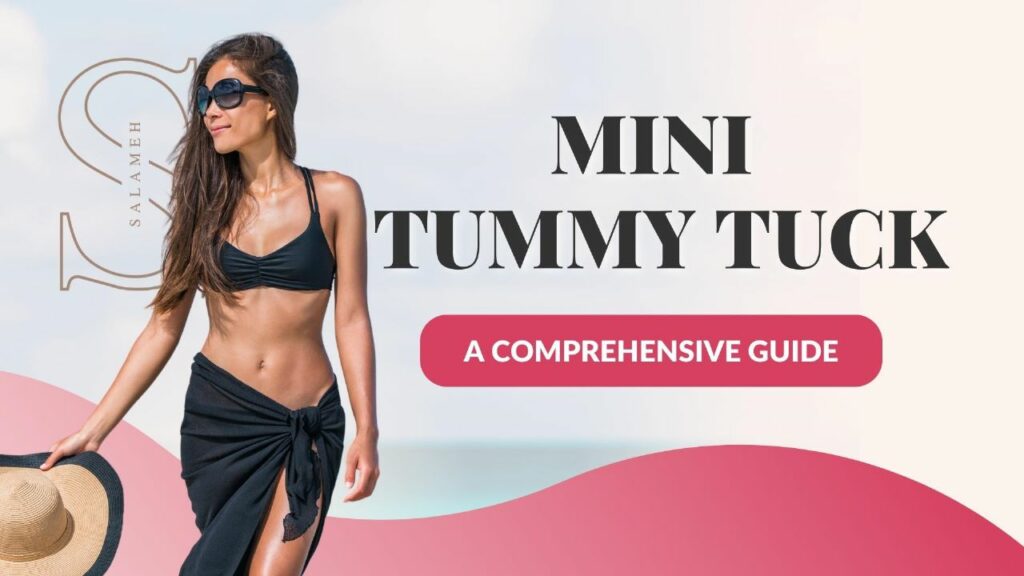 Mini Tummy Tuck: A Comprehensive Guide
A mini tummy tuck is a cosmetic surgical procedure that targets the lower abdomen. It is usually done to remove excess skin and fat, resulting in a flatter, more toned appearance. A regular tummy tuck is a more extensive procedure targeting the upper and lower abdomen. In contrast, a mini tummy tuck is a less…