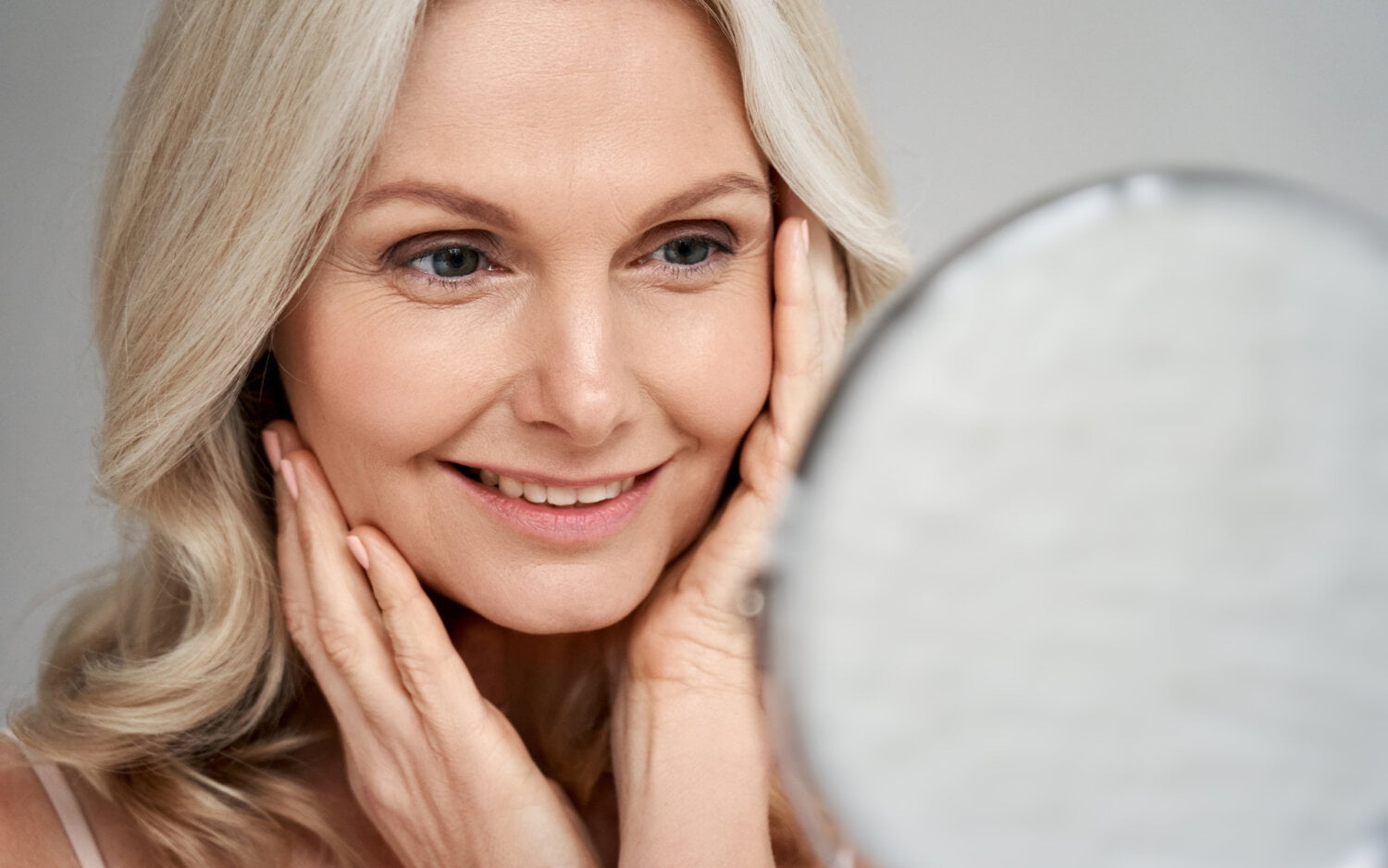 Facelift in Indiana & Kentucky
Turn back the hands of time and gain a more youthful appearance with a facelift from Salameh Plastic Surgery Center. Our facelift procedures are designed to eliminate loose skin, wrinkles, and deep lines. Facelifts can also treat severe facial skin sagging.
Some benefits of a facelift include…
Tightening loose skin around your neck and jaw.

Reducing the appearance of deep lines and wrinkles.

Eliminating fat under your chin and jowl area.

Giving you a more youthful appearance.
All of our facelift procedures are performed in our in-house, fully accredited, AAAASF-certified surgical facilities for the comfort and convenience of our patients. Our practices in Bowling Green, KY, and Newburgh/Evansville, IN, have two operating suites equipped with state-of-art technology to ensure the best possible patient experience. 
Our expert staff is committed to your comfort and results that help you achieve what you are looking for. Schedule a consultation to discuss your facelift at Salameh Plastic Surgery Center.
Facelift Frequently Asked Questions
A facelift is a cosmetic surgical procedure designed to tighten the skin around a patient's neck and jaw, reduce the appearance of wrinkles, and remove excess fat in the face. This gives the face a more rejuvenated, youthful appearance.

What happens during a facelift?

All facelifts have the same general steps. Most incisions are made in front of and behind the ear, placed where it will fall into the natural crease of the skin. On occasion, the incision will extend into the scalp. 


During the actual facelift, the doctor will work with the deeper layers of the face. Usually, the surgeon will separate the skin from the muscle, lift and/or trim what is needed, then re-drape the skin and suture it back in place.

What is facelift recovery like?

The typical recovery period is 7 weeks; most surgeons will recommend a facelift to be done a minimum of 3 months before any major event. Medication will be prescribed for recovery, as mild discomfort and moderate swelling of the eyelids and other facial areas may occur. After two weeks, the swelling will subside enough to allow some social activity.

How long do facelift results last?

Something to remember with a facelift is that no matter how skilled your surgeon is, nature and gravity will eventually take it's effects again. Secondary facelift surgeries are not uncommon, as the skin will sag again, and the areas not targeted by the initial facelift may look laxer than the others.

How much does a facelift cost in Kentucky & Indiana?

Facelifts start at $14,900 at Salameh Plastic Surgery Center. Actual cost depends on several factors, including personal history, BMI, and desired outcome. A customized quote will be given during your consultation with our Patient Ambassador team.
Patient Reviews
Based on 623 reviews
G. Brenda
My experience with Dr Salameh and his whole team was delightful. He is one of the kindest doctor I have ever met!  His work is perfect and he continued to make sure everything was great after six months and beyond.  I highly recommend him, you are in great care with this doctor…I call him my friend, on. Scale of 1-5 ( with 5 being the high) he is  without a doubt a number 5!
O. Sarah
The doctors and staff are nothing short of incredibly kind, patient and knowledgeable.
Thanks for a wonderful visit!
T. Heather
I am VERY pleased with Dr. Salameh's work!! And a HUGE shout out to his staff. They are the sweetest girls and always treat me like a best friend they've known forever! Dr.Salameh made me feel so comfortable and is always in high spirits!! He is very knowledgeable and answers any question I have. I was so nervous about any infection and even though he assured me I was fine he still made time for me to come in for him to check things out (and of course just like he said things were just fine 😉)!! I highly recommend him!! Great great place and the office is set up so cute. You can really tell they take pride in what they do and I love it!!!
F. Lauren
I don't think I have enough words to describe how WONDERFUL Dr. Salameh and his team are! He is truly the most compassionate, understanding, and friendly doctor I have ever incountered. He's an extremely gifted plastic surgeon! After having my two blessings I was left feeling embarrassed of how pregnancy affected my body. At 25 I was ashamed to dress nice, go out, or even be in a one piece bathing suit. Dr. Salameh completely restored my confidence with extreme professionalism and empathy. My results are more than I could have ever expected! I haven never once felt anything but support from his team and himself. After feeling judged not only by myself, but others, having a doctor as amazing as him means everything. I can't thank him enough for everything he's done for me these past few months. From the bottom of my heart, I'm so grateful for him and his staff! Definitely my first choice, I HIGHLY recommend him for any of your cosmetic needs! (:
P. Dipika
Best place I ever visited This place is not about make money but they really wants to help you with your problem, Dr. Salameh is the great person
What's In The Blog?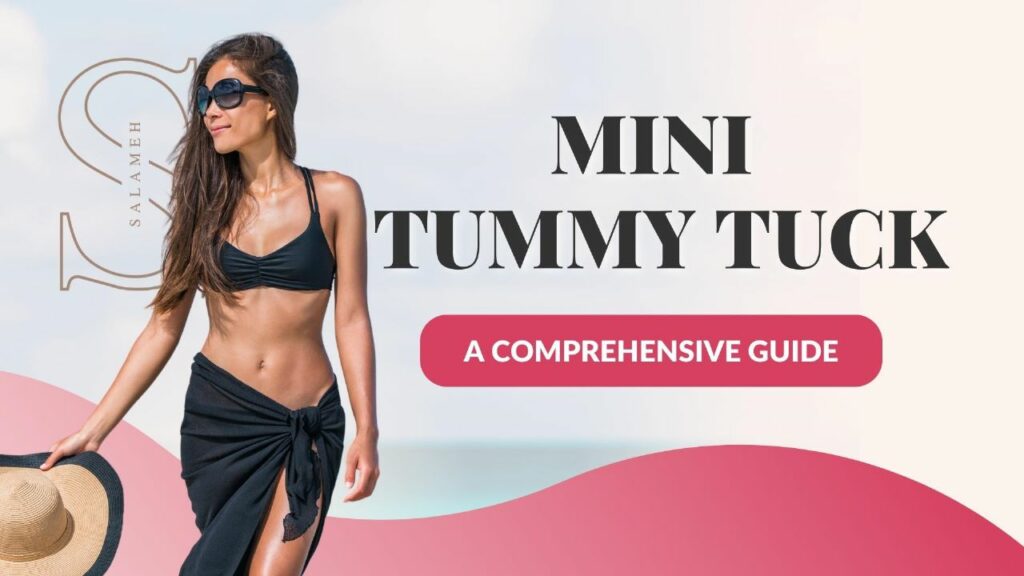 Mini Tummy Tuck: A Comprehensive Guide
A mini tummy tuck is a cosmetic surgical procedure that targets the lower abdomen. It is usually done to remove excess skin and fat, resulting in a flatter, more toned appearance. A regular tummy tuck is a more extensive procedure targeting the upper and lower abdomen. In contrast, a mini tummy tuck is a less…