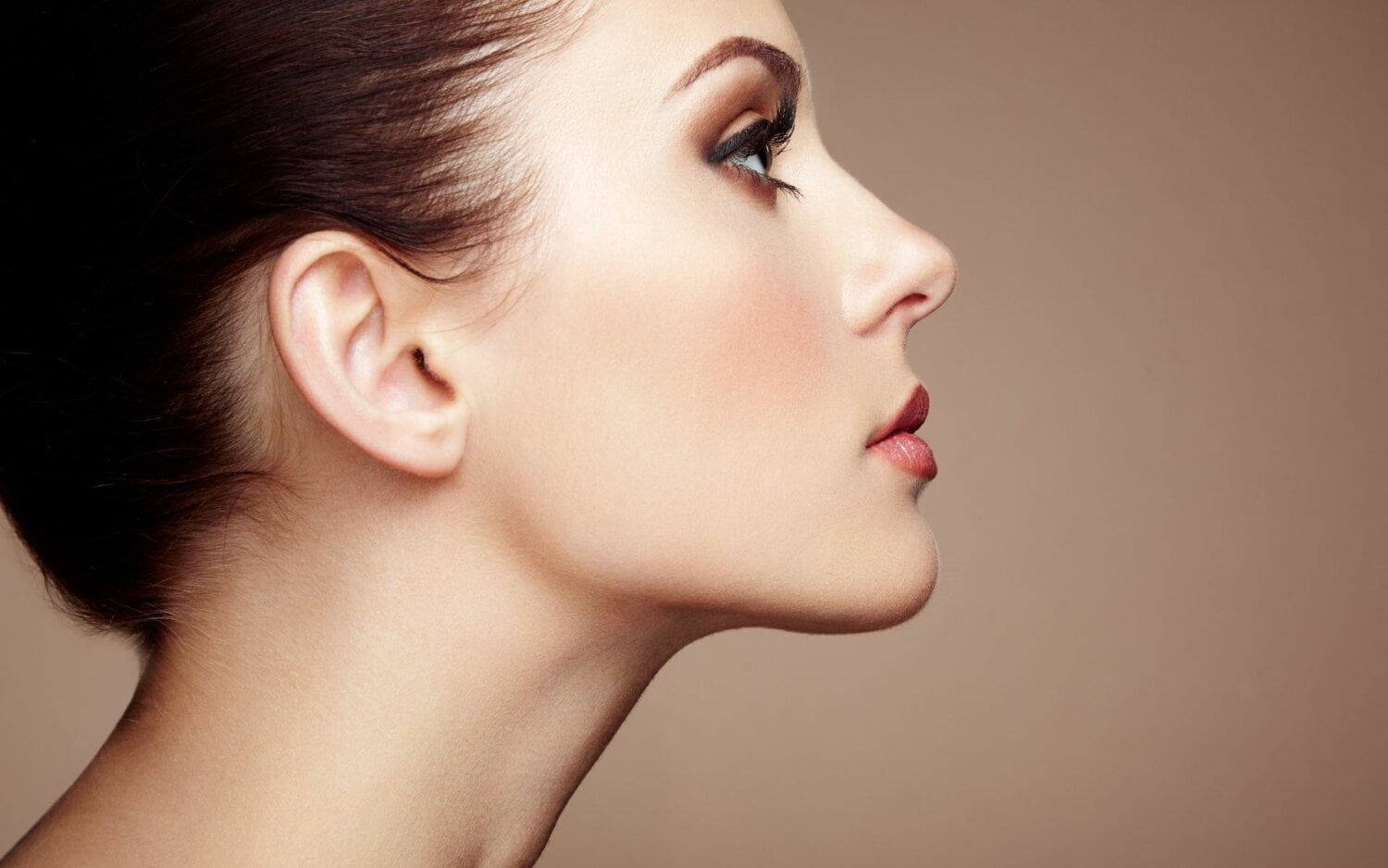 Rhinoplasty in Indiana & Kentucky
Rhinoplasty, more commonly called a "nose job," is a nose-reshaping procedure for improving the cosmetic appearance and function of the nose. This procedure is often done to correct cosmetic problems such as a dorsal hump or improve breathing. At Salameh Plastic Surgery Center, we are focused on providing you with results to enhance your natural facial features.

Rhinoplasty procedures are often performed to remove a dorsal hump, narrow and lift the tip of the nose, reduce the size of the nostrils, or straighten or reshape the nose.

We offer all types of Rhinoplasty procedures, including open, close, and ultrasonic.

Our Plastic Surgeons are experts in Rhinoplasty procedures and are recognized for personalized care and exceptional results.

Our Rhinoplasty procedures are performed in our in-house, fully accredited, AAAASF-certified surgical facility.
Let our top-notch team work with you to plan a Rhinoplasty procedure based on your desired results. Look and feel better soon by scheduling a Rhinoplasty procedure with Salameh Plastic Surgery Center.
Rhinoplasty before and after
Results from Our Satisfied Patients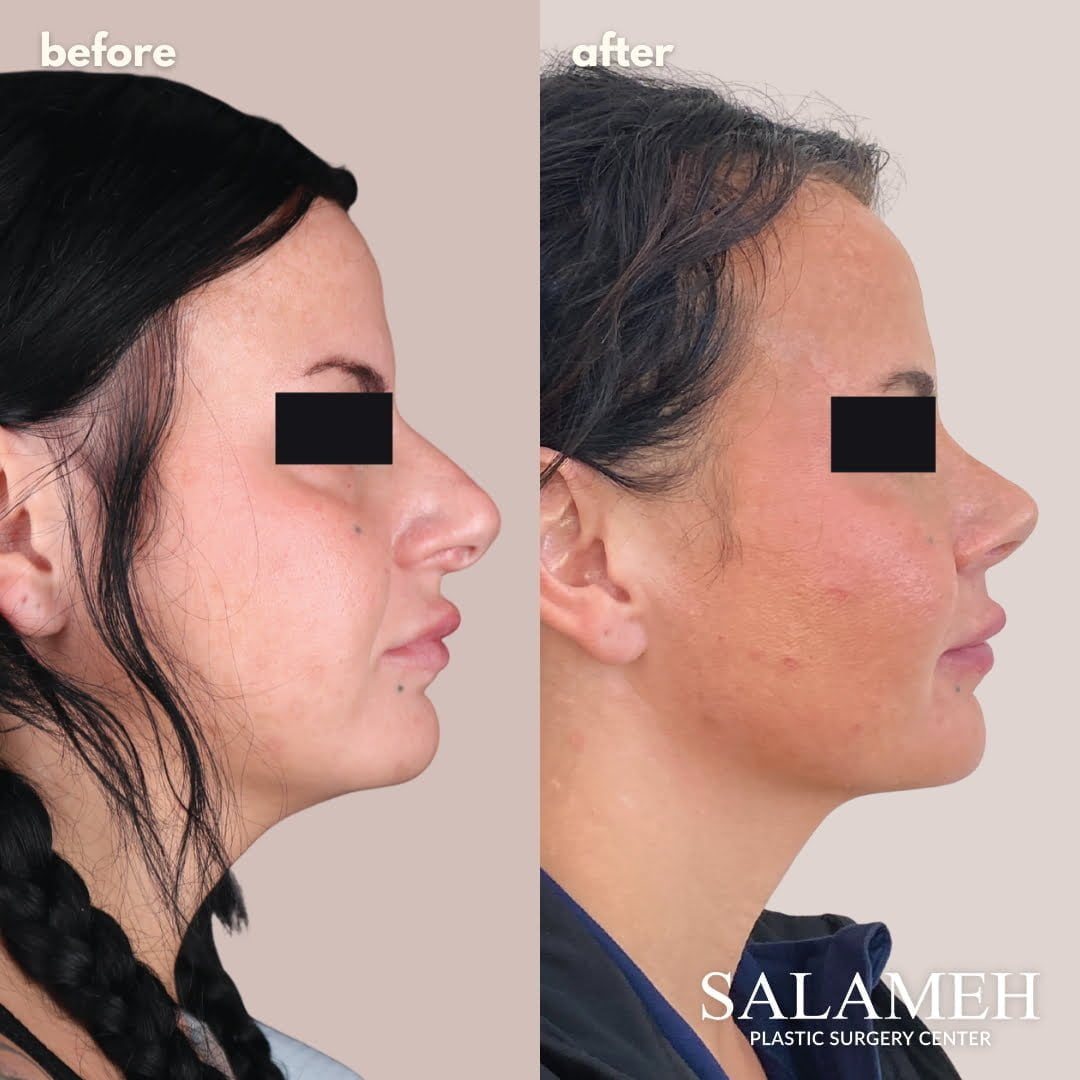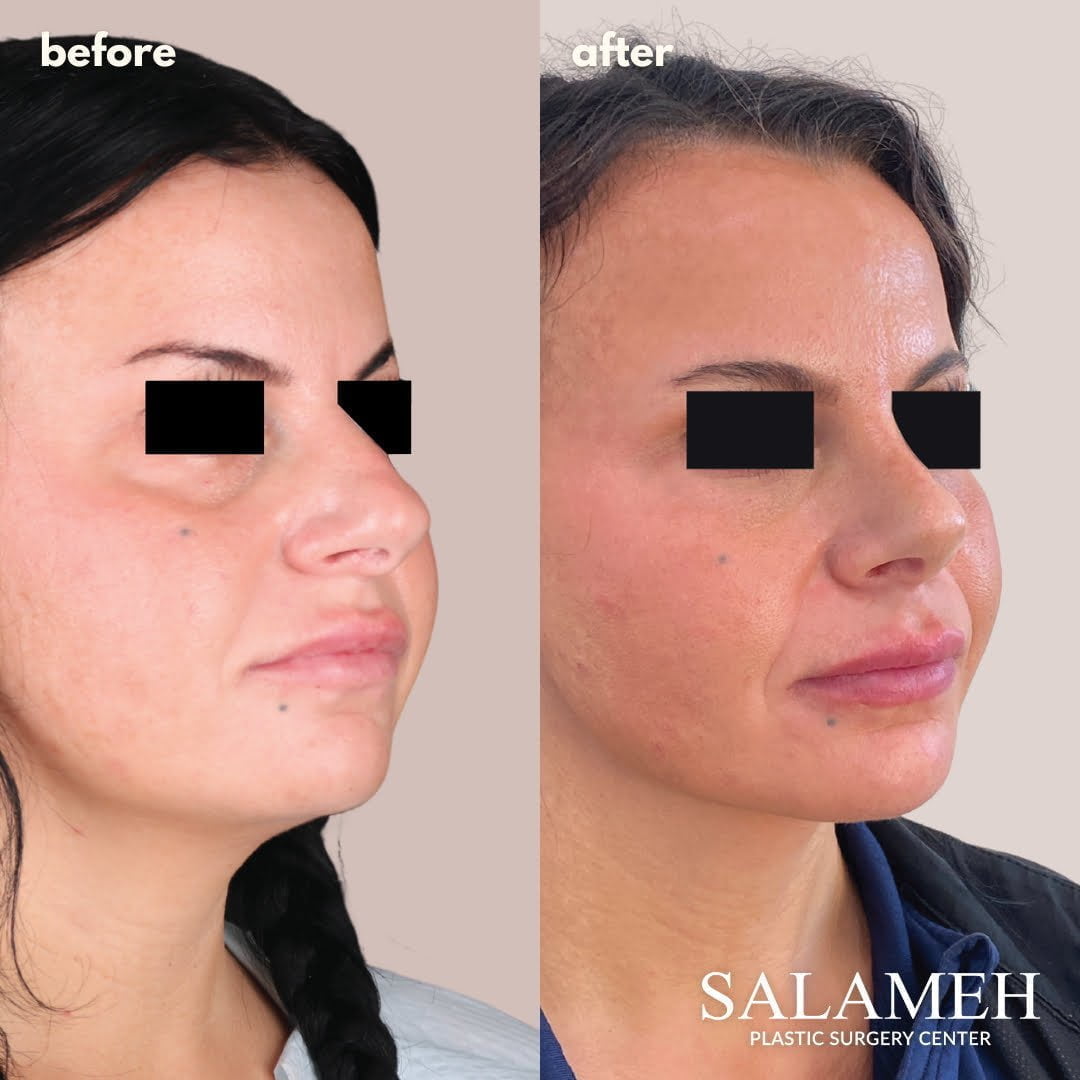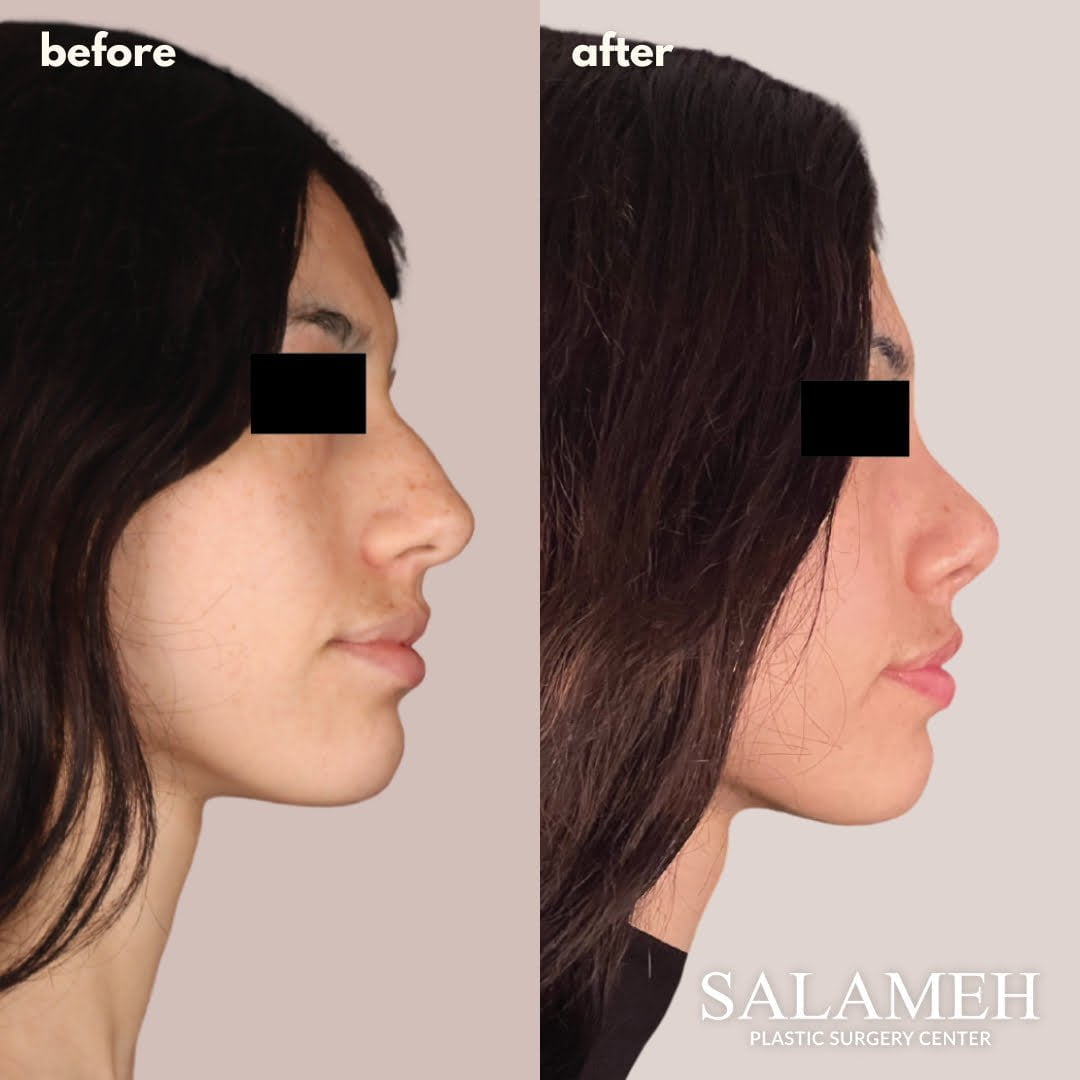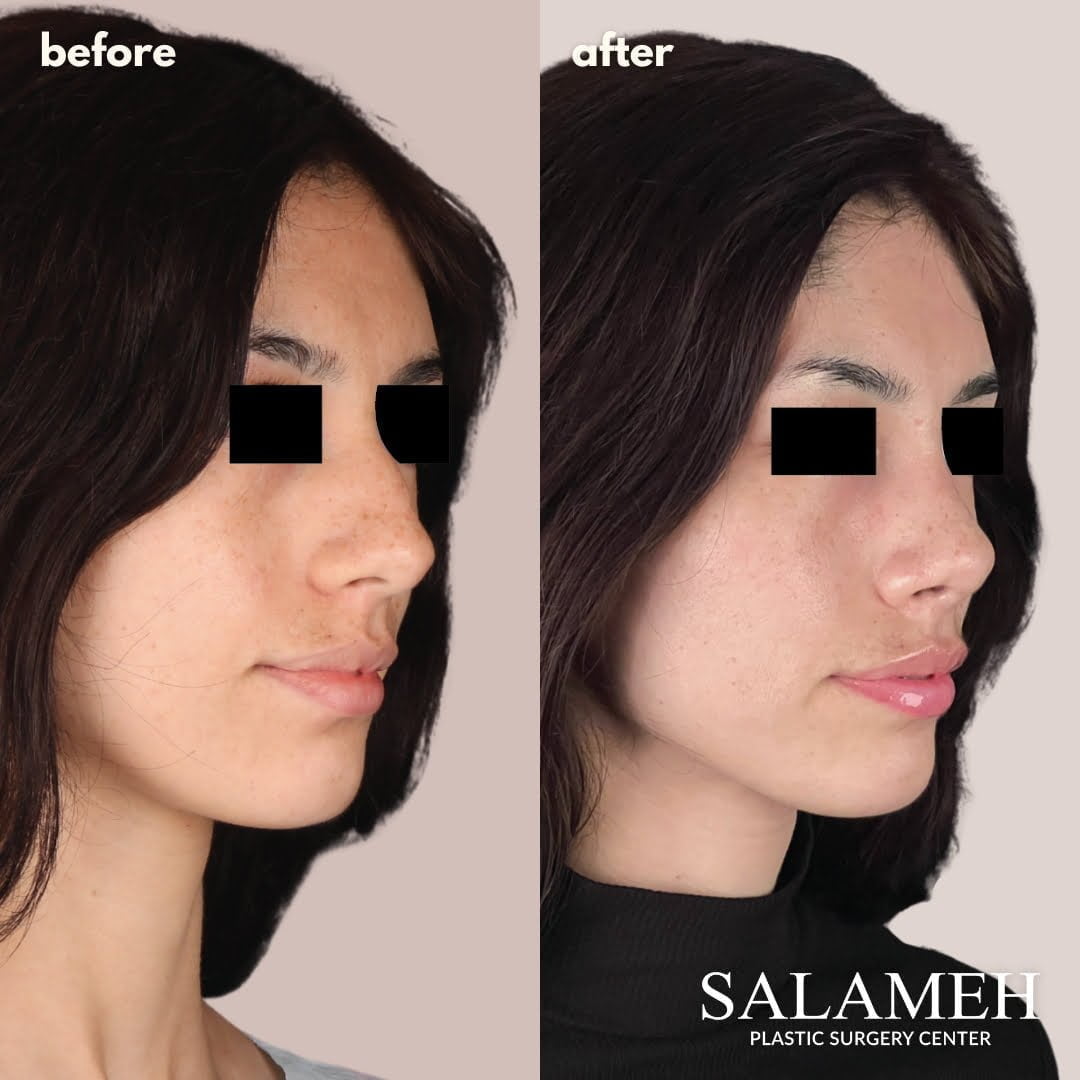 See More Before and Afters
Rhinoplasty Frequently Asked Questions
Are there risks associated with Rhinoplasty?

Every surgical procedure carries certain risks. With Rhinoplasty, risks include swelling, stuffiness, and numbness. You can minimize these risks by working with a skilled, experienced Rhinoplasty Plastic Surgeon like Dr. Saba, who has a reputation for delivering personalized care and exceptional results.

Will Rhinoplasty leave a scar?

Scars are an inevitable part of any surgery. However, our approach minimizes scarring by placing a small incision in the tissue between the nostrils that almost disappears over time.

How long does it take to recover from a Rhinoplasty procedure?

Typical recovery time for a Rhinoplasty procedure is about two weeks. Your head should be elevated for the first 24 hours, and you may remove surgical splints and dressing one week after surgery. Lid swelling may continue for about two weeks, but you can return to normal social activities. By that time, all visible signs of your plastic surgery will have likely subsided.

How can I prepare for a Rhinoplasty procedure?

If you're considering undergoing a Rhinoplasty procedure, the first step is to schedule a  consultation to discuss your overall health and medical history to determine if you're a good candidate. After performing a physical evaluation to determine the best surgical approach, our patient care team will work with you to prepare a plan that is right for you.

How much does Rhinoplasty cost in Indiana & Kentucky?

Rhinoplasty starts at $8,900. Actual cost depends on several factors, including personal history, BMI, and desired outcome. A customized quote will be given during your consultation with our Patient Ambassador team.
Patient Reviews
Based on 623 reviews
W. Rachel
I had very positive interactions with both Dr. Salameh and his staff. He was very thorough during my consultation and took time to answer any questions I had regarding my upcoming procedure. During my rhinoplasty, his team members contacted my emergency contact multiple times with updates on how the surgery was going, which was very reassuring (we all know how moms can be!). Following the procedure, Dr. Salameh and his staff went out of their way to ensure I was comfortable and had a complete recovery. Bowling Green is very lucky to have such a talented surgeon in the area.
M. Jennifer
I had Rhinoplasty and Breast augmentation at Salameh Plastic Surgery. I'm looking better everyday swelling and bruising wise. I've experienced ZERO pain during this whole process. That's right. ZERO PAIN (pain meds and a GREAT anesthetist, Erin).
Lee K.J
Dr. Saba did my for rhino/septoplasty in June, and I loved the results two weeks post op, and now almost 5 months post op, I am even MORE in love. He did amazing, and is incredibly talented all while keeping the results beautiful an natural. He under promises, and absolutely over delivers! If you're seeking someone in the area who truly knows how to do an amazing rhinoplasty, look no further, because Dr. Saba is spectacular!
J. Dean
I debated for years whether rhinoplasty surgery was for me.  After my first consult with Dr. Salameh I felt comfortable with proceeding.  The results are amazing and have given me new confidence in my outward appearance.  Dr. Salameh and his staff are kind, personable and very professional. I highly recommend him to anyone considering rhinoplasty.
What's In The Blog?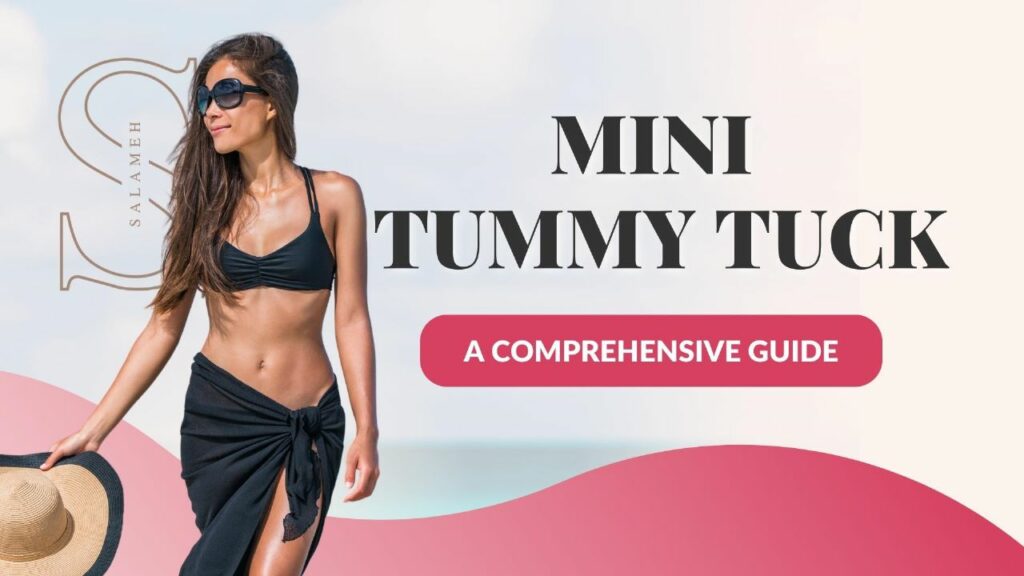 Mini Tummy Tuck: A Comprehensive Guide
A mini tummy tuck is a cosmetic surgical procedure that targets the lower abdomen. It is usually done to remove excess skin and fat, resulting in a flatter, more toned appearance. A regular tummy tuck is a more extensive procedure targeting the upper and lower abdomen. In contrast, a mini tummy tuck is a less…