The field of cosmetic surgery has advanced by leaps and bounds over the past generation, and nowhere is this more apparent than in the realm of hair restoration. We can happily lay claim to one of the most advanced hair transplant procedures in the world thanks to ARTAS, and we would love to show you some of the great hair transplant options you will have at your disposal when you choose Salameh Plastic Surgery.
The Artistry of ARTAS
If you associate the words "hair transplant" with unsightly abrasions and tacky hair plugs, you'll be pleased to know that the ARTAS system has done away with all that and refined the process down to an art. Thanks to its use of digital imaging and automation process that takes the busywork out of the hands of the plastic surgeon—leaving them free to concentrate on giving you the best experience possible—ARTAS has quickly become one of the best hair transplant options in the entire world. If this is already making you ask "where can I find a robotic hair transplant near me," hold on, because we have not even gotten to all the good parts yet!
Results That Speak for Themselves
One of the things that makes ARTAS such a visibly effective way of growing your hair back is the ease of care that it provides. Preparing for the procedure is a simple task, and with some mild washing and handling (and a little bit of patience) your hair should be back to its old luster in very little time. While it is not one of the only hair transplant options you can find, ARTAS may very well be the best, simply because it brings great results with an incredible level of ease.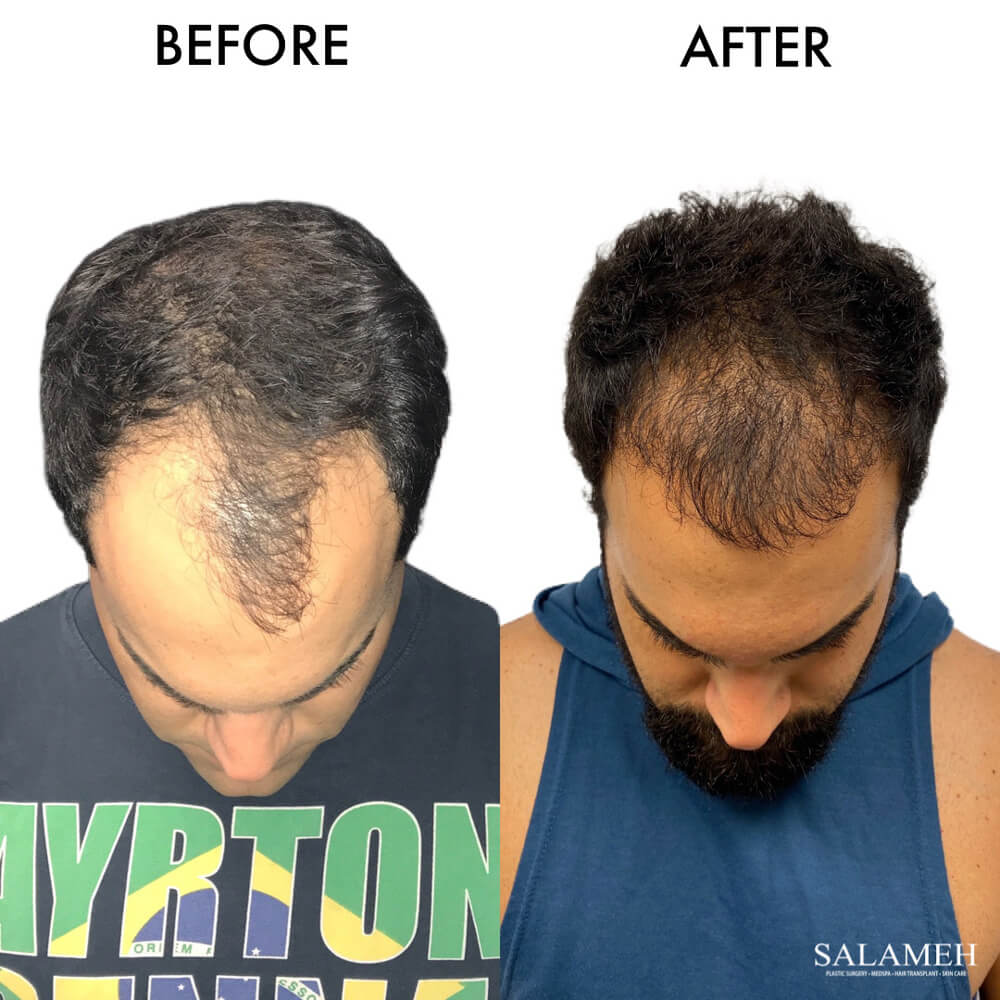 Easy to Combine with Other Therapies
Hair restoration has evolved to the point where it is no longer an all or nothing proposition: if one part of your hairline is refusing to regrow after the use of one method, another therapy in conjunction with it might be the way to go. Nowhere is this more evident than with the sister solution to our hair transplant options, PRP, or platelet-rich plasma therapy. By stimulating hair growth using blood platelets taken from your own body, PRP can be a fantastic way to get the ball rolling on rejuvenating your hairline, making your upcoming hair transplant an easier and more straightforward process.
Constantly Evolving Technology
If there is one thing we all know intuitively, it is that the only thing we can count on staying the same is the perpetual motion of change. If you wonder "where can I find a robotic hair transplant near me" and find yourself coming up short, you may not have a lack of options for long: these hair transplant options are becoming more popular by the day, and as rave reviews from everyday patients mount, not only will more locations open up, but the technology itself will improve as well. There has never been a better time to take advantage of the leaps and bounds that cosmetic surgery has gained, and you can get ahead of the pack today when you book an appointment with Salameh Hair Transplant.
Hair Transplant Options for Everyone with Dr. Salameh
As exciting as the future of cosmetic surgery may be, why wait for a far-flung date to undergo a fantastic procedure when you can get the best the practice has to offer right this minute? Dr. Salameh runs his clinic on the premise that his word is only as good as his skills and considering the bevy of accolades he has laid claim to over the years, you can rest assured your procedure will be left in deft hands. If you want only the highest level of expertise handling your hair transplant options for you, you can find your standards being met at every turn when you check in to Salameh Plastic Surgery.
No matter where in the United States you live, the answer to "where is the best robotic hair transplant near me" is going to be Bowling Green, Kentucky, so send us a message now and ask about our rates and availability, and tell us the nature of the procedure you would like to undergo as well. No matter what hair transplant options will be best for you, we can perform them with an unparalleled level of skill at Salameh Plastic Surgery and Hair Transplant, so get in touch today.