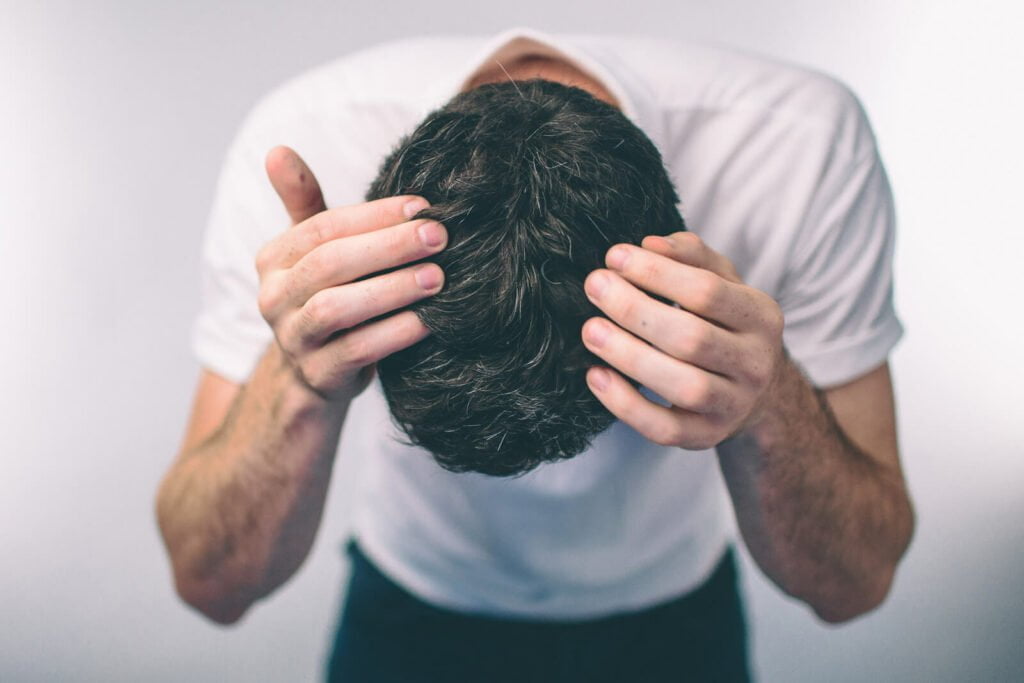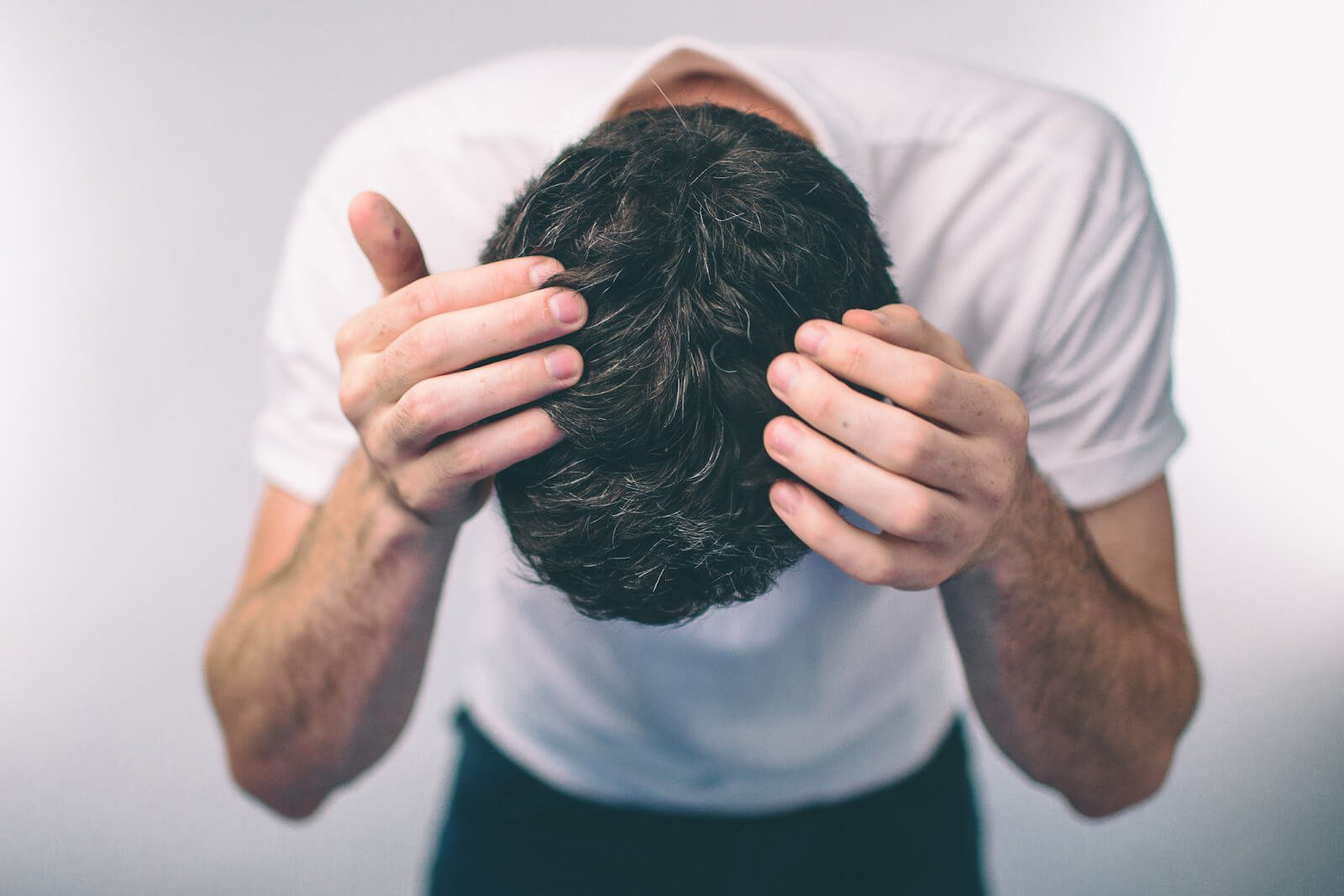 The ARTAS robotic hair transplant system is the best way to regrow hair and the most effective hair transplant method in the world today. Unlike other hair transplant methods, ARTAS is completely automated and minimally invasive. While ARTAS provides long-lasting hair regrowth, the results will not be obvious immediately. Be prepared for the stages of hair regrowth after your ARTAS transplant with Salameh Plastic Surgery and Hair Transplant's guide to the process.
1. The Procedure Itself
Thanks to its advanced technology, ARTAS is the safest and most accurate hair transplant method available. Whereas manual hair transplants require grafts that result in obvious scarring on your head, ARTAS has taken the title of the best way to regrow hair with its minimal scarring, quicker recovery time, and permanent hair regrowth. During the procedure, the patient sits comfortably for 5-7 hours as the ARTAS system analyzes hair follicles from the donor site, harvests these follicles, and then transplants them to the blading areas on your head.
2. The Healing Process
That said, even though ARTAS is the best way to regrow hair, you will not see the full effects of the procedure right away. After all, hair regrowth does not happen overnight, and ARTAS is a method of stimulating genuine hair regrowth. Directly after your surgery, during the period of immediate aftercare, it's important to not touch your hair, avoid the sun for two weeks, and use a saline solution to keep your newly-transplanted hair moist. Even once you return to shampooing, it is important not to irritate your scalp with too much washing or unnecessary exposure to grime and sun.
3. The Results
We know our patients are always eager to see their results, but it's important to remember that the hair regrowth process happens in stages over a period of months. Following the procedure, you will notice hair growing back little by little during the first 3-4 months. Months 5-12 are when you will notice the most evident hair regrowth, and this progress will continue through months 12-18. The relatively smooth transition from grafting to full regrowth is what makes ARTAS the best way to regrow hair. In the meantime, treat your scalp well and do not stress yourself out by staring in the mirror each morning waiting for your hair to grow in. We guarantee that when you see the final results and run your hands through your full head of hair, you'll know the process has been more than worth it.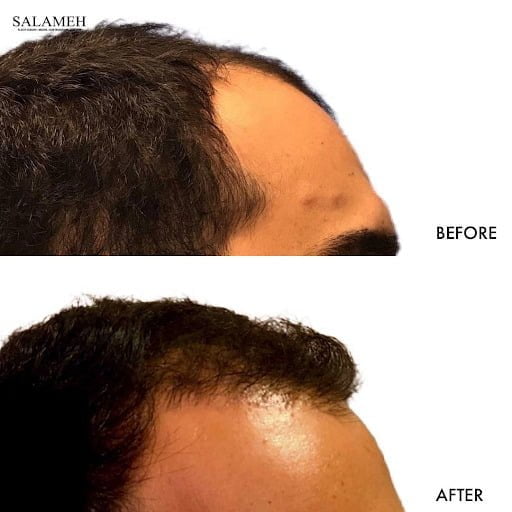 Ways to Help the Process
ARTAS might be the safest and most efficient way to get your hair to the level you desire, but there are always methods for making the hair regrowth process easier. A few of the best ways to speed the process along (and make it more comfortable in the process) are:
Use premium, high-quality hair products to help facilitate hair regrowth in the months following the procedure
Look into PRP rejuvenation therapy to let your follicles regrow organically with injections from your own bloodstream
Check in with your plastic surgeon regularly to check on changes and ask for advice
Your Hair is in Good Hands with Dr. Salameh
ARTAS may be one of the best tools for regrowing your hair in comfort and style, but ultimately a tool is only as good as the surgeon wielding it. Widely and highly-regarded globally, Dr. Bernard Salameh is the first choice for those who are seeking the best way to regrow their hair. Our many happy patients attest to his skill and cite his genuine demeanor as a reason for why they loved him and their results.
To learn more about ARTAS and schedule a consultation with our plastic surgeon, get in touch with us now and ask about our rates and availability. Our facility is located in beautiful Bowling Green, Kentucky, and our staff is full of dedicated professionals who put your well-being above all else. If you want the best hair regrowth results possible, make an appointment with Salameh Plastic Surgery and Hair Transplant today.