Fat is essential for the maintenance of life and the protection of your organs. Your genetics will determine where excess fat is stored. If you notice that you have extra fat around your inner thighs it is likely that your body has adapted accordingly. In this article, Salameh Plastic Surgery LLC will show you how to lose inner thigh fat in a healthy and sustainable manner.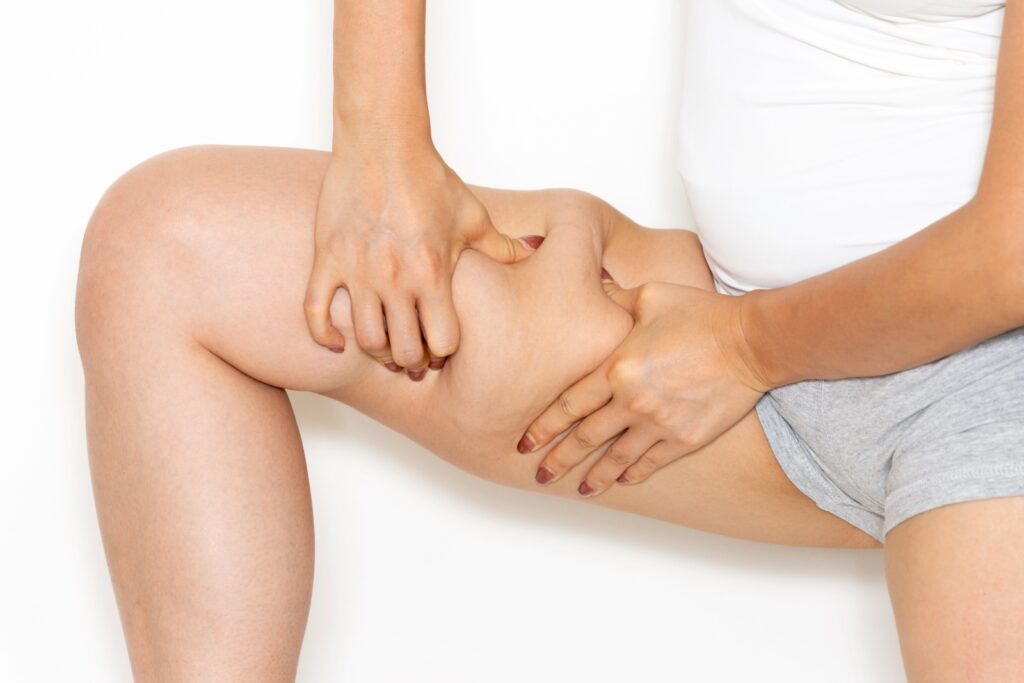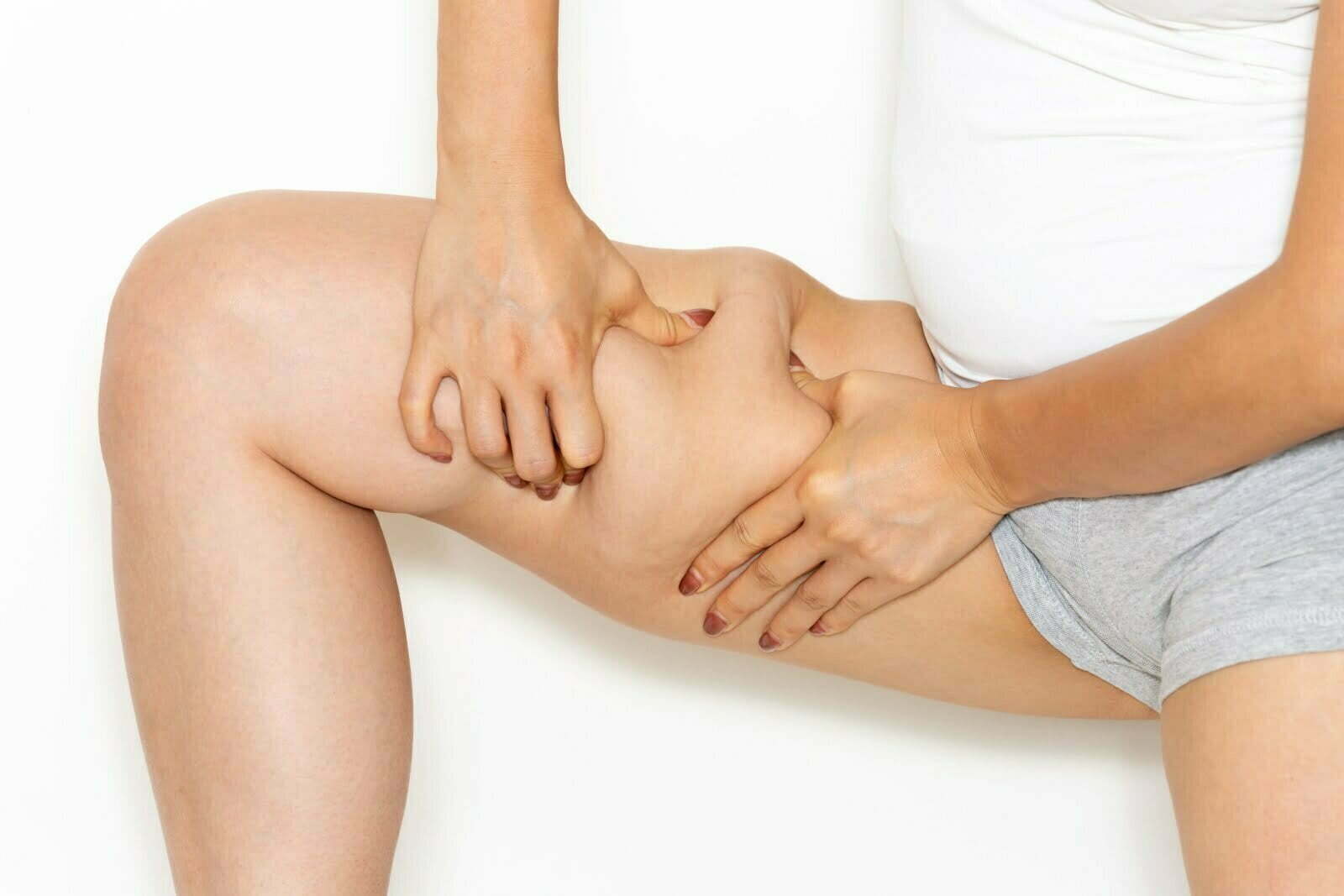 Inner thigh fat is a common problem in women. It can also occur due to genetics and aging. Some patients may experience chafing in the inner thighs, which can lead to rubbing of the thighs. However, most people want their inner hip fat removed for aesthetic reasons, and especially to enhance their 'thigh gap'.
Many patients fear excess fat around their thighs. This can happen despite a healthy diet and exercise. Although small lifestyle changes can help reduce inner thighs, there are sometimes more complicated causes. If you have any concerns regarding your thighs getting bigger, you can consult Salameh Plastic Surgery about getting a thigh reduction surgery.
What Causes Inner Thigh Fat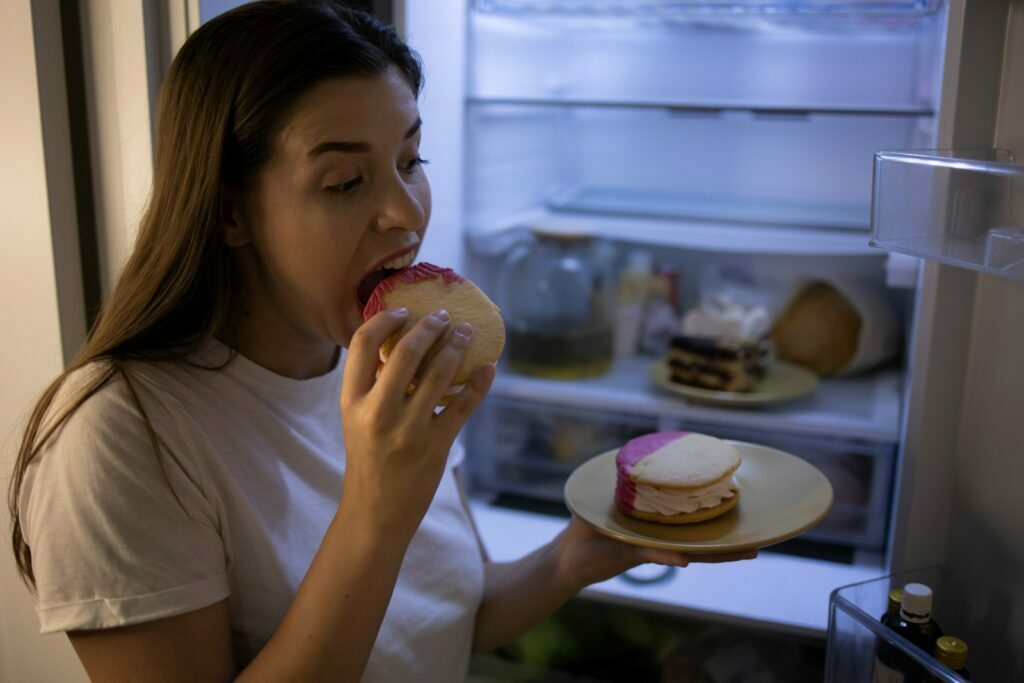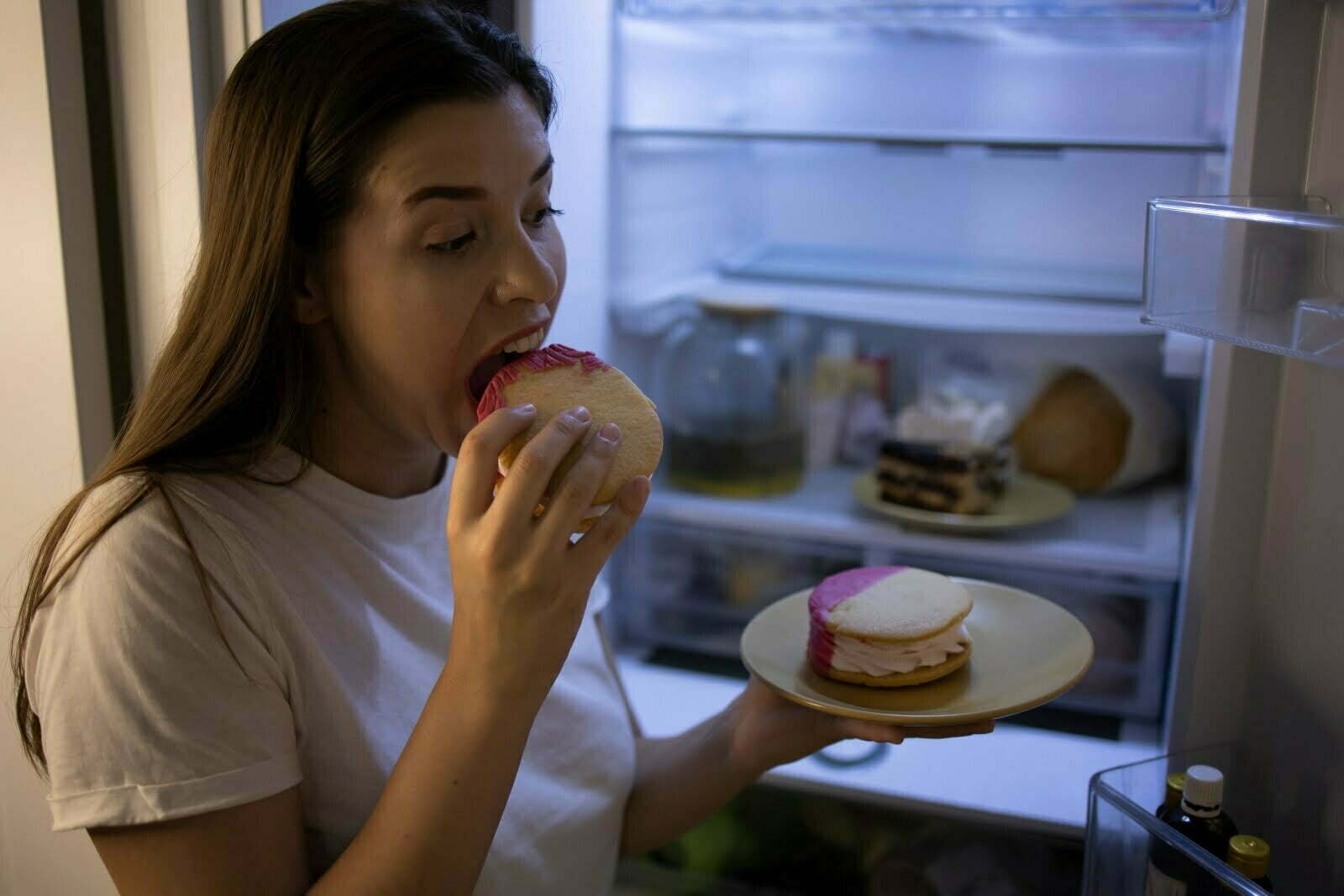 Your body will store extra calories if you consume more calories than it can burn. This is where the fat comes in. According to the World Health Organization (WHO), there has been an increase in energy-dense foods (think high sugar and high fat) as well as decreased activity. This energy imbalance is the main reason for weight gain.
You can also thank your genes for determining where the fat is stored. A study showed that genetic factors play a significant role in body fat storage, particularly among women. Women store most of their fat in the hips, inner thighs, and lower belly. Men tend to store fat in their abdomens, but they don't have to be completely free of inner thigh fat. Inner thigh fat can be formed by your genes if you were blessed with it. It can be subcutaneous (located below the skin) or intramuscular (located inside the muscle).
If you have concerns like swelling of the fat in your lower extremities, Salameh Plastic Surgery Center has the best lipedema surgeons in the US who can reestablish your natural body structure and dismiss uneasiness. If you're curious how our lipedema surgery before and after goes, you can check our website to provide you with useful information before considering one.
How Can You Lose Inner Thigh Fat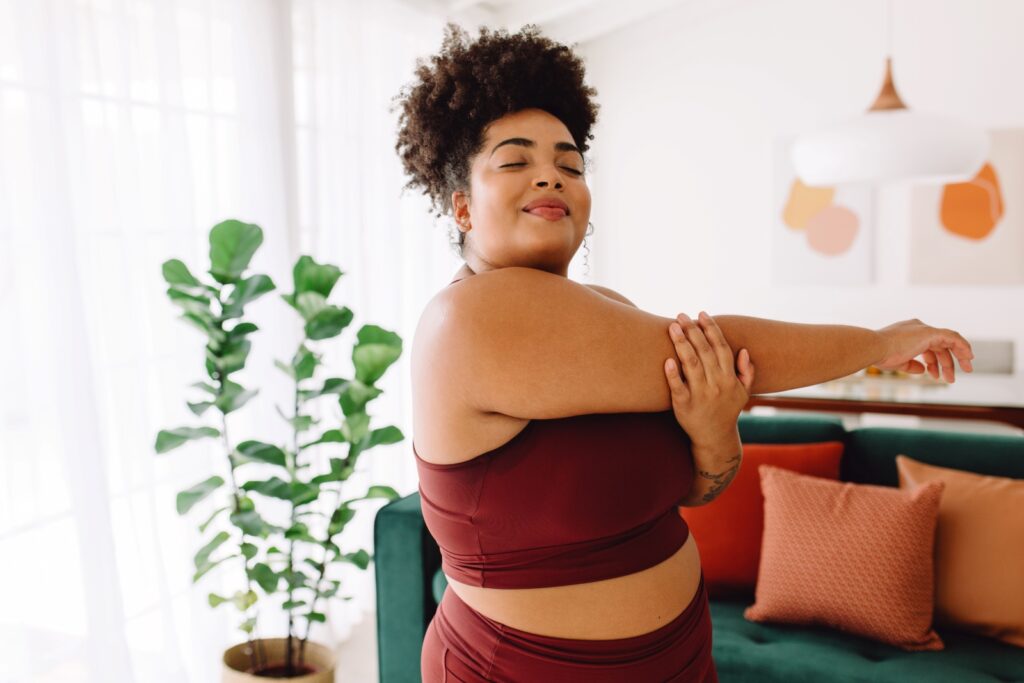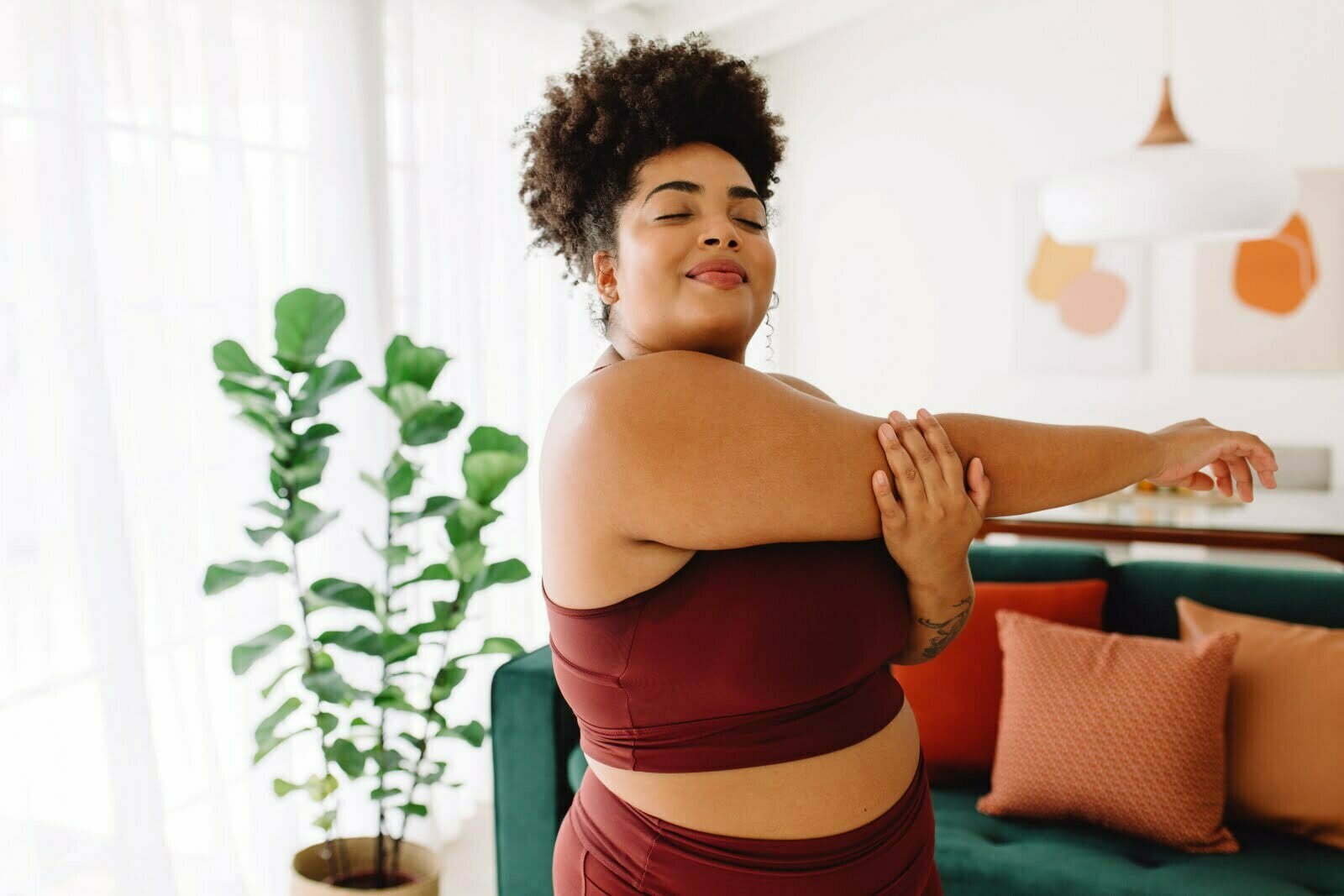 You can lose inner thigh fat by combining diet and exercise, as with all weight loss situations. It is possible to do it if you are consistent. You can also opt for inner thigh fat removal. You can schedule a visit at Salameh Plastic Surgery Bowling Green KY and Salameh Plastic Surgery Evansville Indiana and our surgeons will be happy to discuss our inner thigh fat removal before and after the surgery procedure if you ever considered getting one.
Change Up Your Diet
You can lose your inner thigh fat by limiting how many calories you eat each day. 3,500 calories are approximately equal to a pound of fat. You can reduce 500 calories per day and still lose approximately 1 to 2 pounds each week by cutting down calories.
You can also make some basic changes in your diet to lose inner thigh fat if you reduce sodium intake from processed foods. You should also know those complex carbohydrates are better than white starches. Eliminating sugary drinks can also help your diet plan to lose inner thigh fat. Drink more water and consume lean protein. Fill half of your plate with vegetables and eat fruits to satisfy your sweet tooth.
Salameh Plastic Surgery also offers liposuction. You can check our website to see how our before and after liposuction surgery goes.
Include Cardio and Strength Training
There are two types of exercise that can help you lose weight. Aerobic exercise and anaerobic exercise. Aerobic is an exercise that's sustained for longer periods of time. It includes cardio activities such as running, walking, or biking that increase your heart rate. Anaerobic is a short burst of exercise that lasts for shorter times, such as high-intensity interval training (HIIT), or strength training. It's a great idea to combine strength and cardio training in order to maximize your results.
A study showed that aerobic exercise can lead to significant weight loss in men and women. Another study found that anaerobic exercise like HIIT is also effective in fat loss. Cardio also helps you burn calories right away, while strength training can help your body burn calories throughout the day. To see results, it is a good idea to exercise four to five days per week and include strength and cardio training.
Why Do Women Gain Weight on Their Thighs?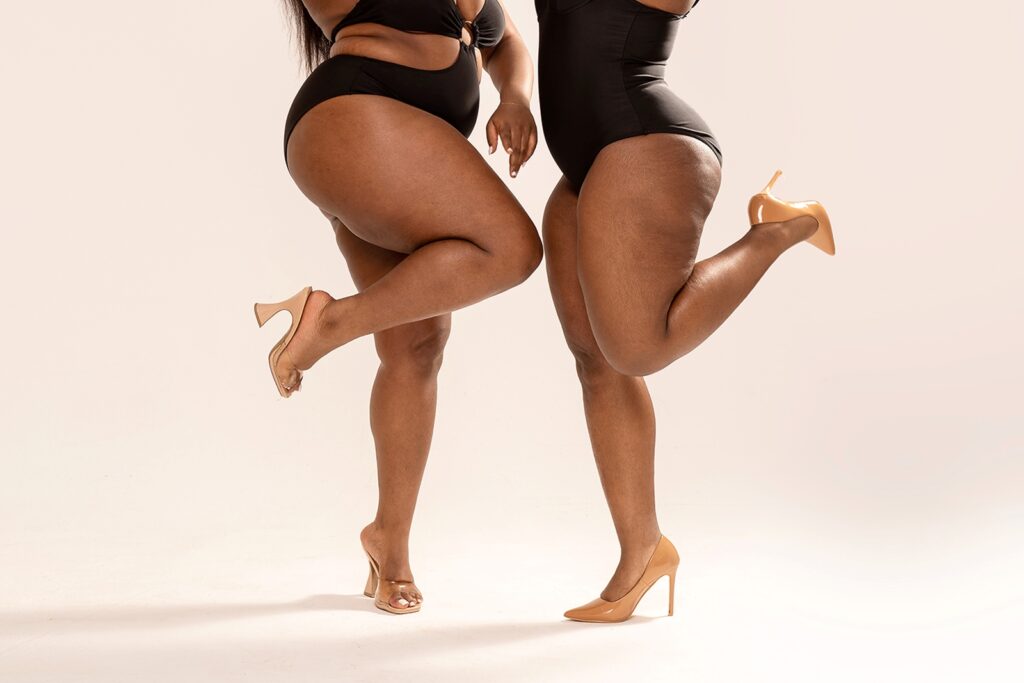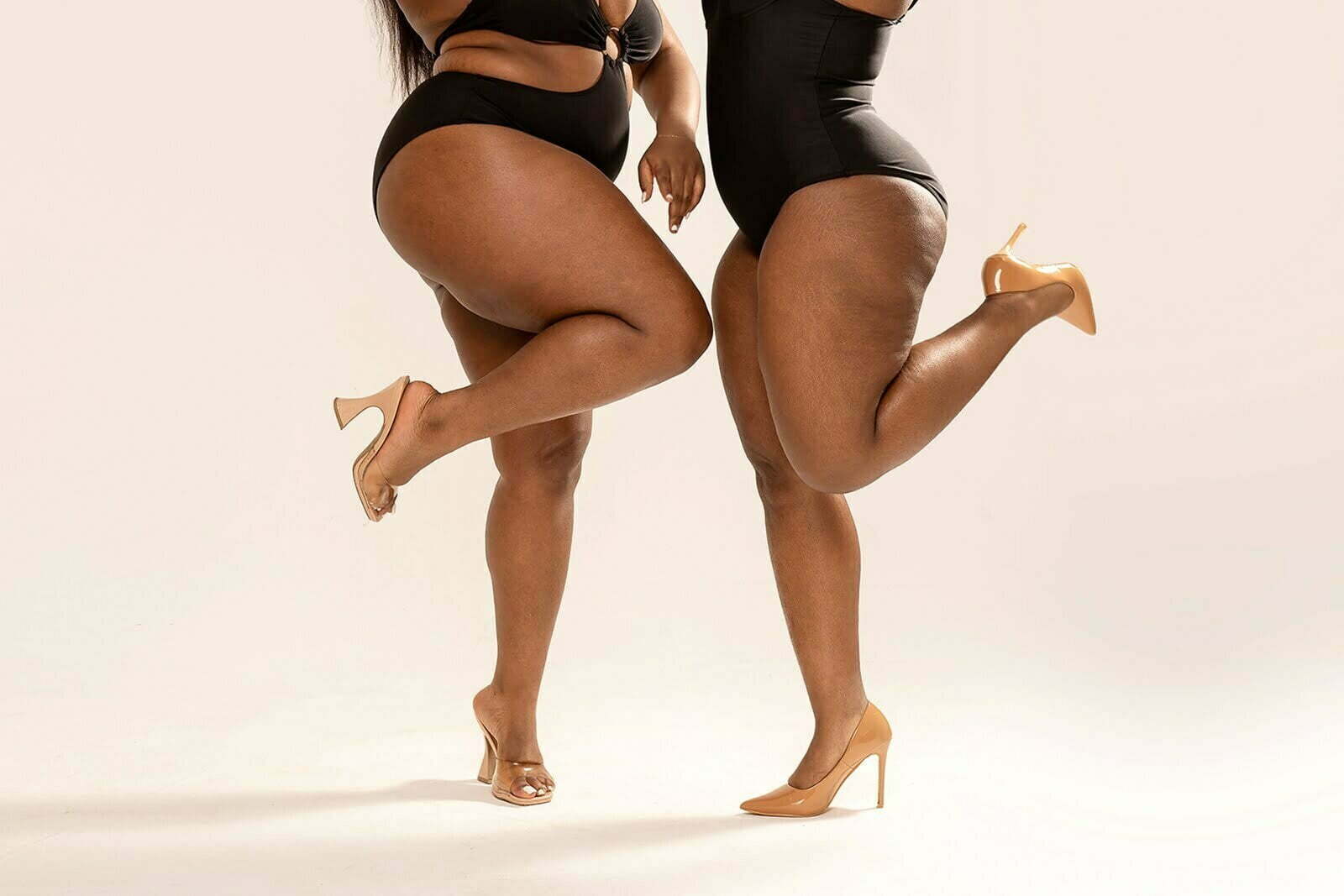 Estrogen is the main reason for weight gain around your thighs. The hormone estrogen causes fat cells to increase in females. This leads to the deposits of fats establishing most often about the buttocks or thighs. The size of the body's fat cells increases at a faster rate in females than in males after eight years of age, as a result of the onset and increase in hormones in the females.
Your estrogen levels can decline after menopause. However, your metabolism slows down with age. This means that weight gain in all areas is a real concern. Cellulite is a result of lower estrogen levels.
If you have any concerns regarding cellulite, we at Salameh Plastic Surgery Center can discuss cellulite surgery before and after. In-office liposuction in Evansville, Indiana, or Bowling, Green Kentucky may be the solution you are looking for.
Cellulite: What is it and How Can You Target Your Thighs?
Cellulite is formed when the body's connective tissue weakens with age. Cellulite will affect ninety percent of women, even those who are slim, at some time in their lives. There is no permanent cure for cellulite, but there are ways to reduce the appearance while shaping your legs.
Get in a targeted workout: Make sure to work out your thighs. Aerobic exercise is great for weight loss. However, the fat around your thighs will respond less well to cardio. Strength training is the best option.
If you're wondering if you can get plastic surgery on your thighs, you can make an appointment for a consultation with our Salameh Plastic Surgery Bowling Green KY, and Salameh Plastic Surgery Evansville Indiana so that we can assess if you're a good candidate or not. We can also discuss with you our liposuction for cellulite before and after surgery as an alternative.
Thigh Gap Surgery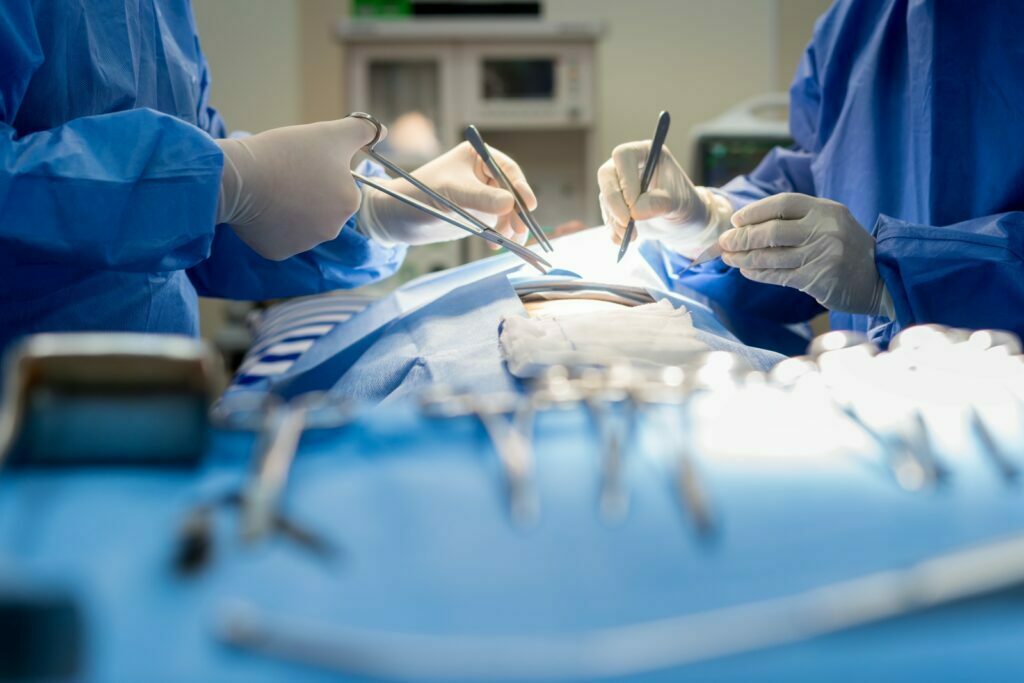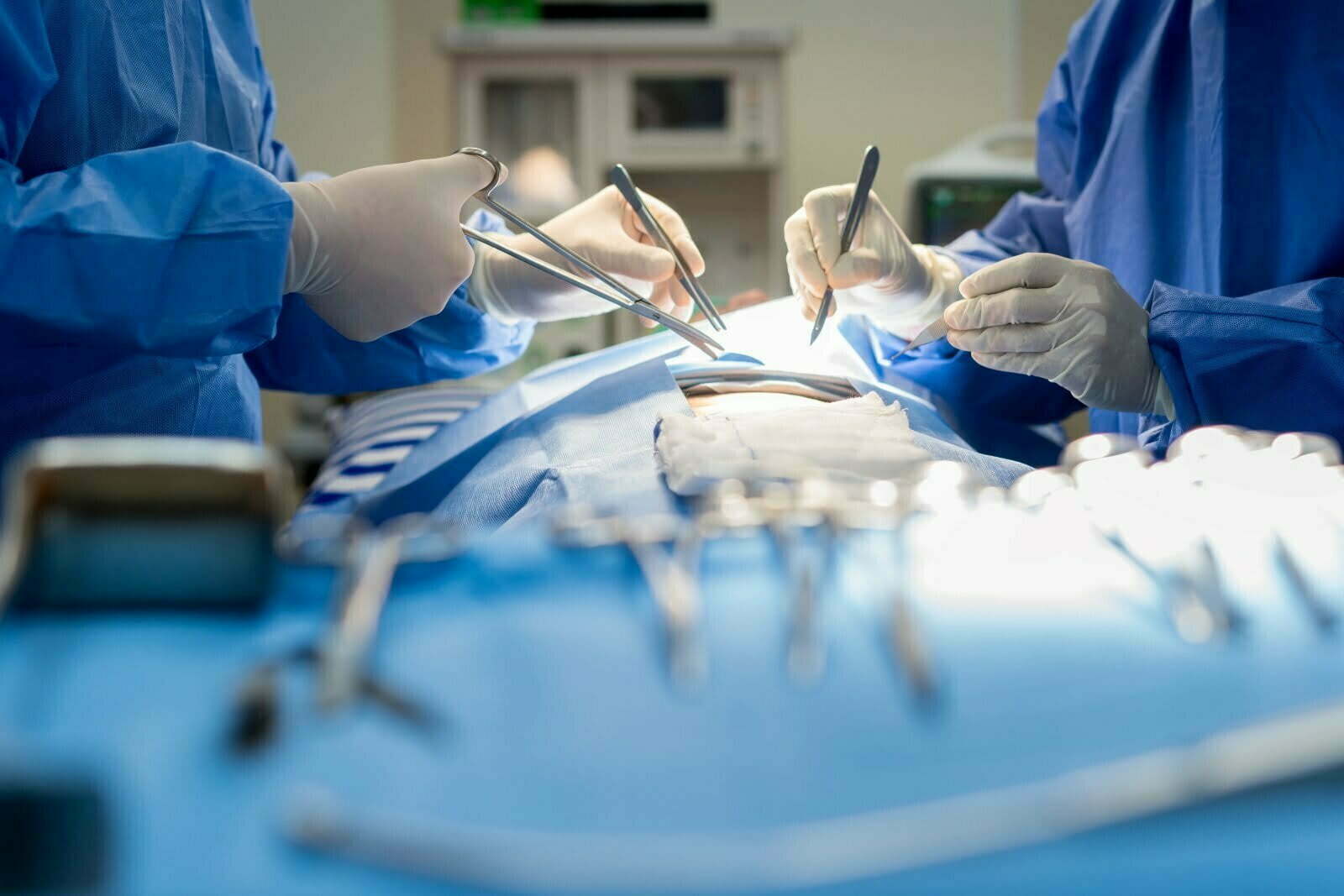 The thigh gap is a visible space between your inner thighs when you stand with your knees apart. A thigh gap is natural, but it can sometimes be possible with healthy eating and exercise. Although the internet has made the thigh gap a fad, surgical procedures to remove excess fat between the legs are not new. Although there is no medical benefit to having an open thigh, it may make you feel more comfortable in certain clothes.
If you consider undergoing liposuction for personal desires like for a better figure or aesthetics, Salameh Plastic Surgery has liposuction Bowling Green KY, and liposuction Evansville Indiana in which our double-certified plastic surgeons will assist you from the consultation up to the recovery.
Dr. Salameh may be able to discuss in-office options for achieving a thigh gap. Below are some important details about each procedure. This may also help you before considering undergoing the procedure.
Procedure for Thigh-gap Liposuction
Liposuction, a common cosmetic surgery, removes excess fat cells from a specific area of the body. This procedure is also one of the best to make permanent changes in your body's shape.
It is not a weight loss surgery. Liposuction is a way to improve the contours and proportions of people. If you have a BMI under 35 and have difficulty getting the contours you desire despite your diet and exercise, this surgical procedure might be right for you.
Your doctor will make incisions on the inside of your legs during liposuction. The doctor will then use a tube called a "cannula" to loosen the fat cells and suction them out. Your doctor will recommend anesthesia depending on the type of liposuction performed. Your doctor will discuss other potential risks associated with liposuction.
Infections at the incision points as well as swelling and bruising are likely to be the after-effect of undergoing the procedure. Skin color changes can cause pigmentation, particularly in the skin. Nerve damage and deep vein thrombosis can also be the potential risk associated with the procedure.
For more dramatic results, liposuction can be combined with a leg lift. Liposuction can take up to several months before you see the full effects. You will need to wear compression or bandages for the first few days to aid in the healing process. As long as your doctor approves, you can expect positive results.
Thigh Lift
A thigh lift (or thighplasty), is a non-invasive way to remove excess fat. It can also help to remove excess skin from your thighs. A thigh lift and liposuction are recommended for those who want to reshape their legs and are nearing their ideal weight. Surgeons may recommend a thigh lift for clients who want to be able to wear swimsuits and bottoms comfortably.
A mini-thigh or inner (medial), thigh lift may be recommended if you are looking to correct a thigh gap. Sometimes, the procedure can be combined with liposuction. Thigh lifts require general anesthesia and are considered to be invasive procedures. Your doctor will make incisions on the inner thighs to remove excess skin and fat. To close the incisions, stitches are used.
You will need to use bandages for several days after your thigh lift incisions heal. Like with any other surgeries, side effects and possible risks include pain, swelling, and bruises. You can also experience excessive bleeding, infection, and discoloration or pigment changes. You are also at risk of dehiscence, asymmetrical thighs, fluid accumulation, and vein, heart, or lung problems.
A thigh lift can be considered a major cosmetic procedure. You will need to carefully follow your doctor's instructions. You may be asked to refrain from lifting heavy objects or doing any exercise for six weeks.
Candidates for a Thigh Gap Surgery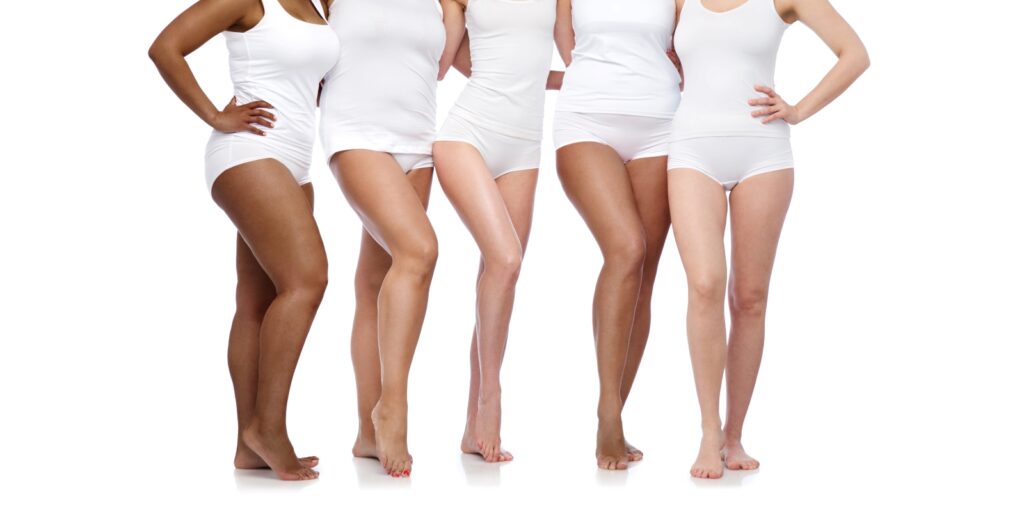 This innovative solution could be beneficial to anyone unhappy about the appearance of their body due to stubborn fat. You could be a candidate if you're looking for a way to reduce fat and achieve a slimmer and smoother appearance. You can find out if you're a candidate by arranging a consultation with one of our skilled surgeons.
Your doctor will most likely recommend you have a thigh-gap procedure if you are:
a non-smoker
Within 30 percent of your ideal weight
Considered to have high skin elasticity
Regular exercise and eating a healthy diet are key to a healthy lifestyle.
You are not considered to be suffering from any life-threatening illness that could increase your chances of complications during or following your procedure
In the initial few days, you may experience minor side effects such as swelling and pain. You can discuss any potential complications with your doctor.
We can also give you an overview of how much is liposuction in Kentucky. Prices range from $4,300.00 up to $6,800.00. This range is based on the number of treatments and the extra time needed to treat each area. All pricing estimates include hospital costs, anesthesia fees, and surgeon's fees. This cost range is an estimate. However, each patient's individual situation will determine the final price. Consultations are required to determine this.
Plastic Surgery Evansville Indiana
Conclusion
Thigh gap surgery and other procedures can help you lose unwanted fat that won't respond to diet and exercise. A thigh lift and liposuction are two common ways that a cosmetic surgeon can treat fat cells around your inner thighs. Although it may make you feel more attractive, a thigh gap should not be considered a medical problem. You need to weigh the potential benefits and risks.
It would be hard work and persistence to achieve the results you desire if your genes are blessed with stubborn fat around your thighs. The good news is most people can lose weight with healthy eating, exercise, and lifestyle modifications. Prevention is better than cure. Get your daily exercise in, eat healthy foods within your limits, and get enough sleep each night. You will be a blessing to your body and your thighs.
We at Salameh Plastic Surgery Center have the best plastic surgery for inner thigh fat and do our surgeries with utmost care and precision. Suppose you live around Bowling Green or Evansville/Newburgh. In that case, you can schedule an appointment to find out if you are a good candidate for a double chin removal at our offices in Kentucky or Indiana.
At Salameh Plastic Surgery Center, we are plastic surgeons that accept payment plans for our patients right from consultation through different surgery. Our plastic surgeons in Evansville, Indiana, and Newburgh, Indiana locations also will provide you with the most effective plastic surgery for inner thigh fat, and a memorable experience! We also offer breast enhancements, belly apron removal, and knee liposuction. We are also plastic surgeons that accept patientfi and credit care.
If you're concerned about the procedure you can visit us at Salameh plastic surgery Bowling Green, KY, and Salameh plastic surgery Evansville, Indiana, and Newburgh, Indiana.
Or schedule a consultation with our top plastic surgeons in Kentucky by clicking this link at Salameh Plastic Surgery Center, or call us at (270) 228-3708.