Are your legs ever feeling heavier than normal? This is a common problem that can be difficult to diagnose. Worry not, Salameh Plastic Surgery LLC is here to tell you the things you should know about why your legs feel heavy and tired.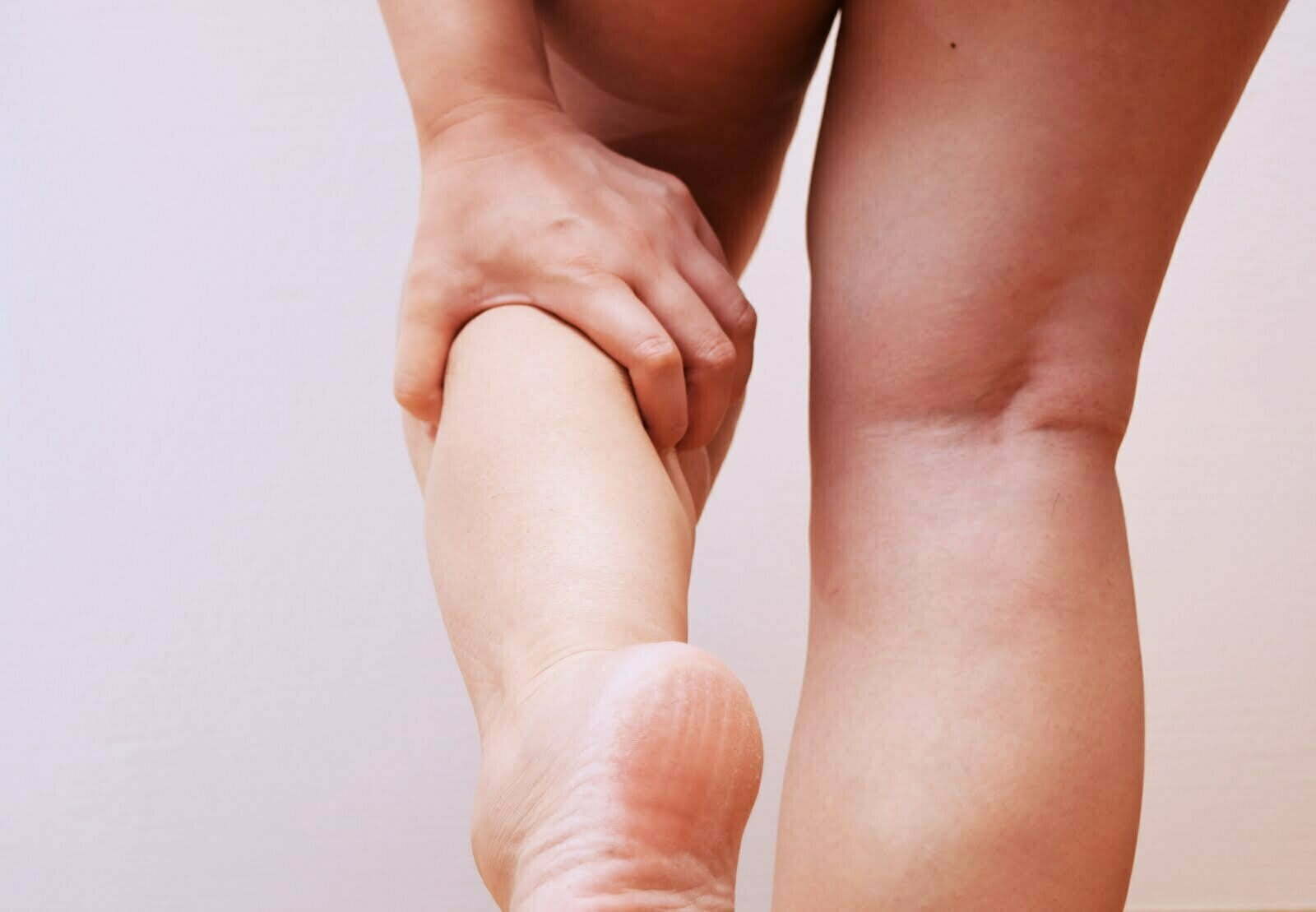 Tired legs are something many people experience at some point. It is because the lower body is heavier than the upper, so if you sit or stand for too long your legs can feel heavy and tired. Leg discomfort can also be caused by a variety of factors. If you have other concerns like swelling of the fat in your lower extremities, Salameh Plastic Surgery Center has the best lipedema surgeons in the US who can reestablish your natural body structure and dismiss uneasiness.
It is common to describe heavy legs as feeling stiff and weighty. This feeling can be caused by a variety of factors. Finding the root cause is the first step toward relief.
Causes of Heavy and Tired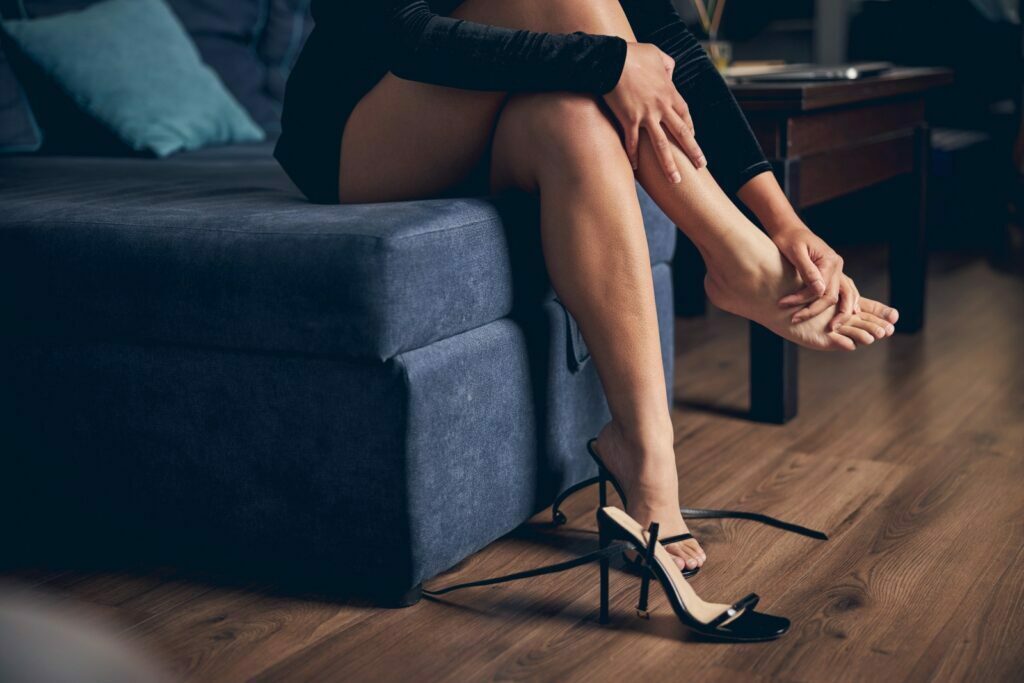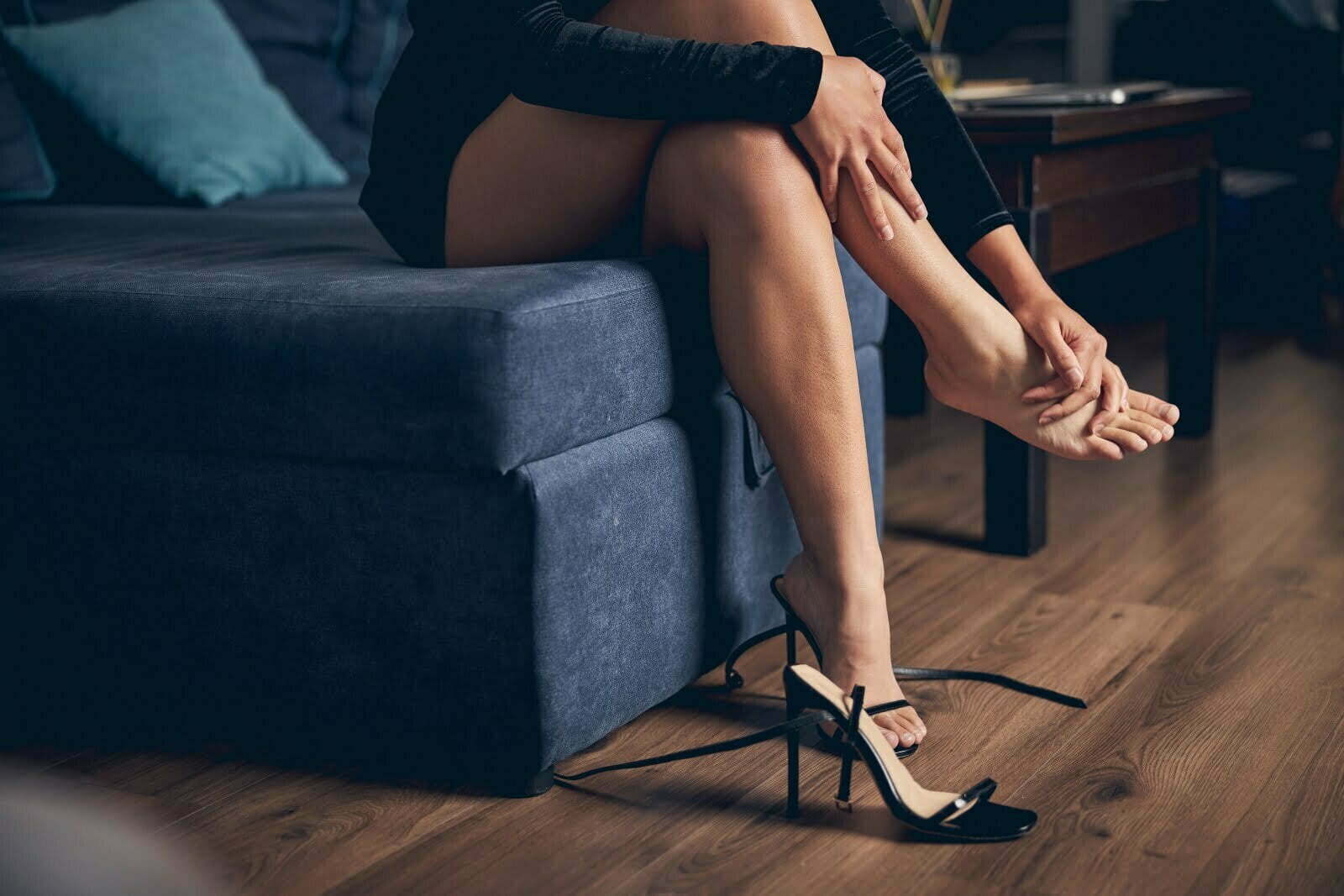 Tired legs can also cause leg cramping, pain, and soreness. If you're experiencing tired or heavy legs, it could be a sign of a more serious condition. Here are some possible causes.
Exercising Too Often
After intense exercise, it is normal for your legs to feel tired. This is especially true if you work out more than usual. Proper rest is essential for muscles, especially those in the lower part, to be able to recover. A feeling of fatigue and heavy legs can result from working out too hard.
People who work all day may experience symptoms of exhaustion and heavy legs. Good sleep can reduce the risk of these health issues.. People who work all day may experience symptoms such as tired and heavy legs. To reduce the risk of these problems, people should take breaks frequently to rest their legs, and avoid excessive use if possible.
Too Little Exercise
Leg fatigue can also be caused by limited movement. Leg fatigue can also be caused by sitting for long periods of time or a lack of exercise. It can be helpful to resume activities or take breaks to stand and move throughout the day.
If you're wondering if you can get plastic surgery on your thighs, you can make an appointment with our Salameh Plastic Surgery Bowling Gree,n KY, and Salameh Plastic Surgery Evansville, Indiana so that we can assess if you're a good candidate or not. 
Restless legs syndrome
Restless leg syndrome is a condition that causes discomfort in the legs. It can cause aching, throbbing, and the desire to move the limbs. This condition is often experienced at night, disrupting sleep. The discomfort can be temporarily relieved by moving the legs.
If you're curious how our lipedema surgery before and after goes, you can check our website to provide you with useful information before considering one. 
Cramping
Cramping can be caused by too much exercise or insufficient stretching. The cramping can be mild or severe and may cause tiredness and weight. Rest until the cramping stops. They should seek medical attention if cramping continues or becomes more frequent. Salameh Plastic Surgery also offers liposuction. You can check our website to see how our before and after liposuction surgery goes.
Varicose veins
Varicose veins can cause tired, heavy legs. This condition causes blood to not circulate properly in the veins. If blood doesn't circulate properly, it can pool and cause the veins to swell.
There are home remedies that can be used to treat varicose veins like, doing regular exercise, elevating the legs, and wearing compression stockings. Patients whose symptoms don't improve should see their doctor.
If you wish to undergo breast surgery for personal desires like contouring or aesthetics, Salameh Plastic Surgery has breast augmentation Bowling Green KY, and breast augmentation Evansville Indiana in which our double-certified plastic surgeons will assist you from the consultation up to the recovery.
Hypokalemia
Hypokalemia can occur when a person has a low potassium level. This can lead to:
Weakness
Cramps
Constipation
Fatigue
Need to urinate and excessive thirst
Hypokalemia can be caused by certain medications. Hypokalemia can be caused by drugs and other conditions. A doctor will confirm this.
If you wish to undergo liposuction for personal desires like contouring or aesthetics, Salameh Plastic Surgery has liposuction Bowling Green, KY, and liposuction Evansville Indiana in which our double-certified plastic surgeons will assist you from the consultation up to the recovery.
Chronic Venous Insufficiency (CVI)
CVI is a condition that causes poor circulation and weak veins. CVI patients may feel tired, experience swelling, and see varicose veins in their legs. Research has shown that standing for long periods of time, such as at work, can increase the risk of CVI. This is because standing strains the veins. CVI also has other risk factors, such as:
poor diet
obesity
sedentary lifestyle
pregnancy
aging

CVI treatment is usually performed by compression therapy. This includes wearing compression stockings for people who have no other complications.
Pregnancy
Leg swelling can occur during pregnancy. This can lead to fatigue and discomfort in the lower part. The following causes leg swelling:
fluid retention
The growing womb puts more pressure on the veins
Hormonal changes
Preeclampsia is a condition in which there is severe or sudden swelling of the blood vessels during pregnancy. You must keep in mind that your life and the life of your baby are at risk during pregnancy so you should minimize doing daily chores or activities.
Obesity
refers to a medical condition where a person is overweight or has excess body fat. Obese people may feel tired and have heavy legs. The lower body's joints, tendons, and muscles are under pressure from extra weight. Obese people have lower relative muscle strength in the legs than those who aren't obese. The lack of relative strength can make the legs feel tired and weak.
Doing physical activities and maintaining a healthy diet will be a big help to avoid obesity. You should also mind checking your calorie intake and sugar level to avoid suffering from a severe medical condition.
Peripheral Arterial Disease (PAD)
PAD is a circulatory problem that can cause tired legs and aching muscles. It happens when fat clogs the blood vessels and blocks blood flow. These are the risk factors that can lead to PAD.
Cholesterol
High blood pressure
smoking
Diabetes
obesity
No physical activity
To avoid getting PAD, you should start stretching your body and exercising. Well, natural ways are the best to avoid medical conditions like PAD. You'll save up more by engaging in physical activities which can benefit you to keep away from deteriorating health.
Multiple Sclerosis (MS)
MS patients often experience muscle pain in their legs and arms, as a result of poor nerve communication between the brain and muscles. Numbness and tingling and vision problems are also one of the symptoms. If you feel you have sexual dysfunction it may be the cause of having multiple sclerosis. Multiple sclerosis can affect your focus, memory, concentration, and balance which can cause dizziness. Anyone who is suspecting they may have MS should consult a doctor.
How to Soothe Tired Legs at Home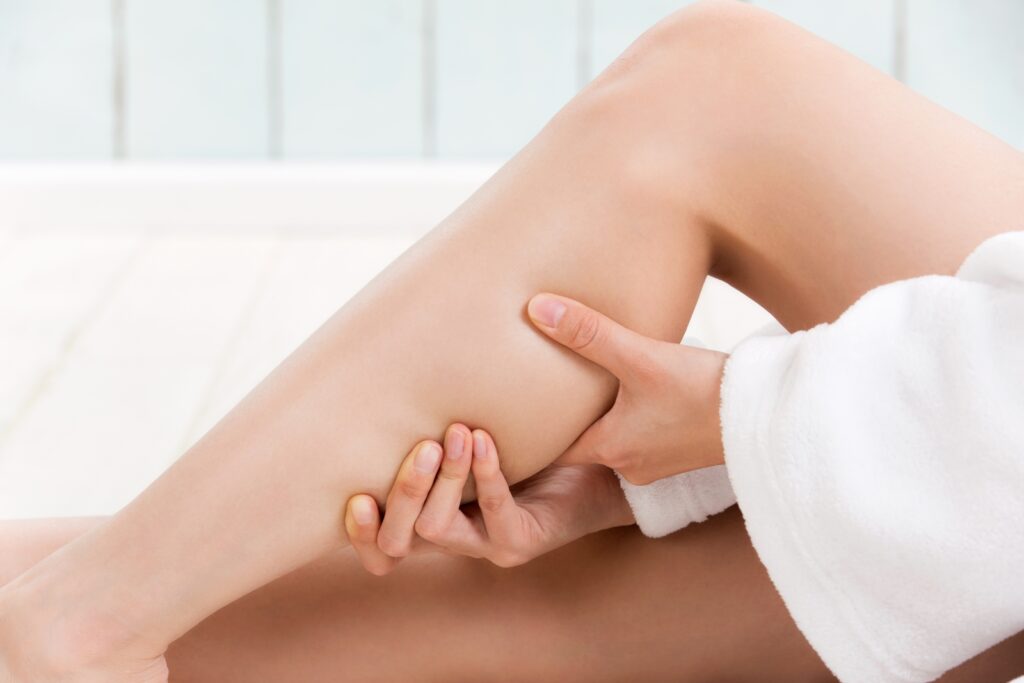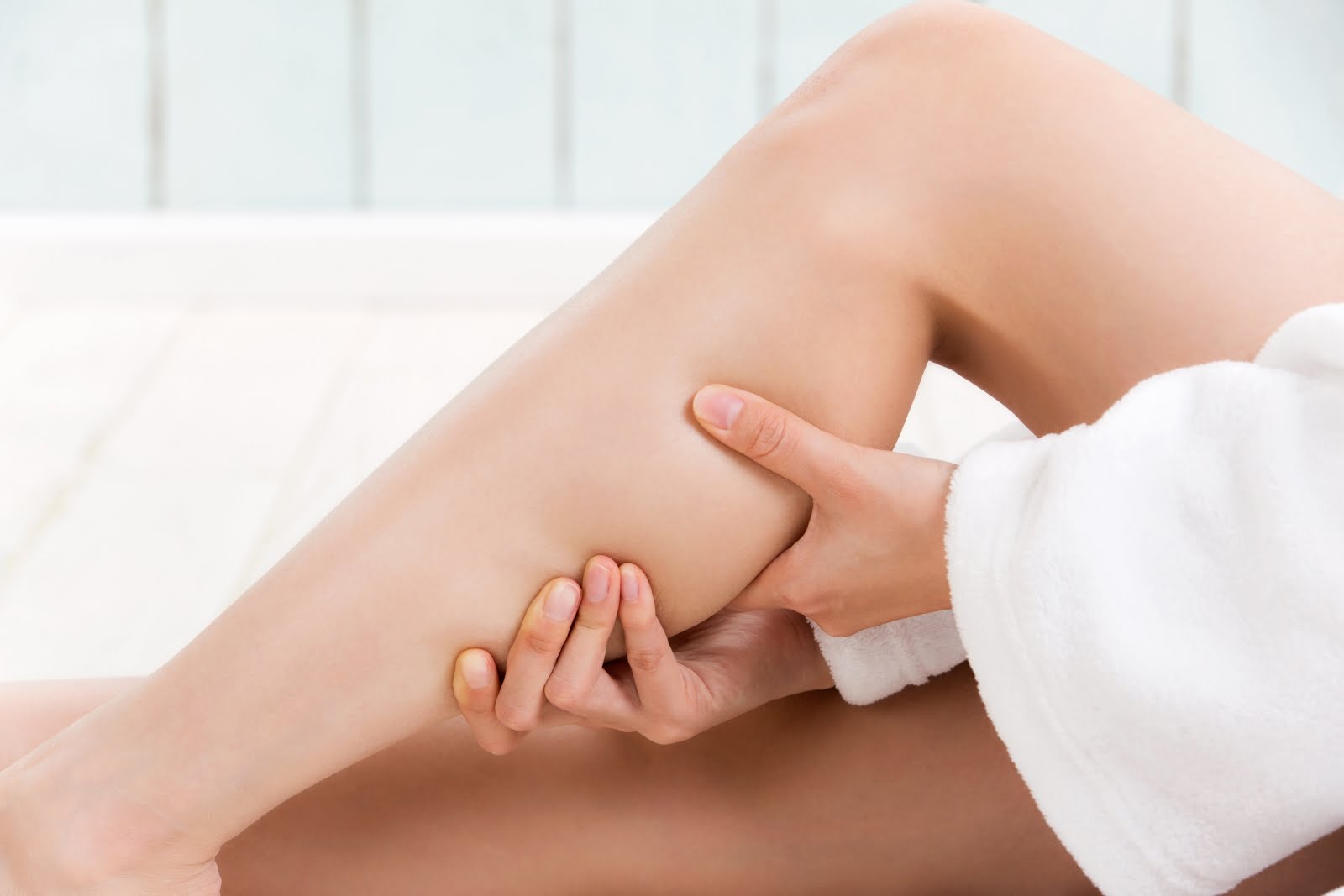 Dry brushing can stimulate circulation, increase energy, and promote lymphatic drainage. Dry brushing can also exfoliate your skin. A brush made from natural bristles is best. Begin with your feet, and work your way up to your heart. This can be done for 10 to 15 mins before you take a refreshing shower.
Warm baths with added sea salt, Epsom salt, or baking soda can help relax and increase circulation. Foot baths with added Epsom salt, sea salt, and vinegar can revive tired feet and reduce pain, inflammation, and aches. Soak in warm water for at least 20 minutes.
A study concluded that apple cider vinegar may reduce symptoms such as cramping, pain, and fatigue when applied topically to varicose veins.
You can also try the RICE method. The following are the key elements of the approach:
Rest. Relax and take a break. Allow your body to recover.
Apply ice or ice water to legs for 20 minutes, several times per day.
Wear compression for your legs to reduce swelling and pain, and keep your legs elevated with pillows to reduce swelling and pain.
A massage may help relieve leg fatigue. Book a massage with a licensed massage therapist if you can. Self-massage can be done by applying oil or ointment to your feet and legs. Capsaicin cream or gel may be an option for pain relief and better circulation.
You can also ease tired legs with simple exercises. There are simple exercises that can help get your blood pumping even if you only have a few minutes. While you are sitting, roll a tennis ball under each foot. Your ankles should be rolled in a clockwise direction. As if you were drawing a circle on a floor, imagine that. This can be done standing or sitting. Standing, alternate between standing and standing on your tiptoes and jumping jacks, squats, or jogging in your place.
How to Avoid Tired Legs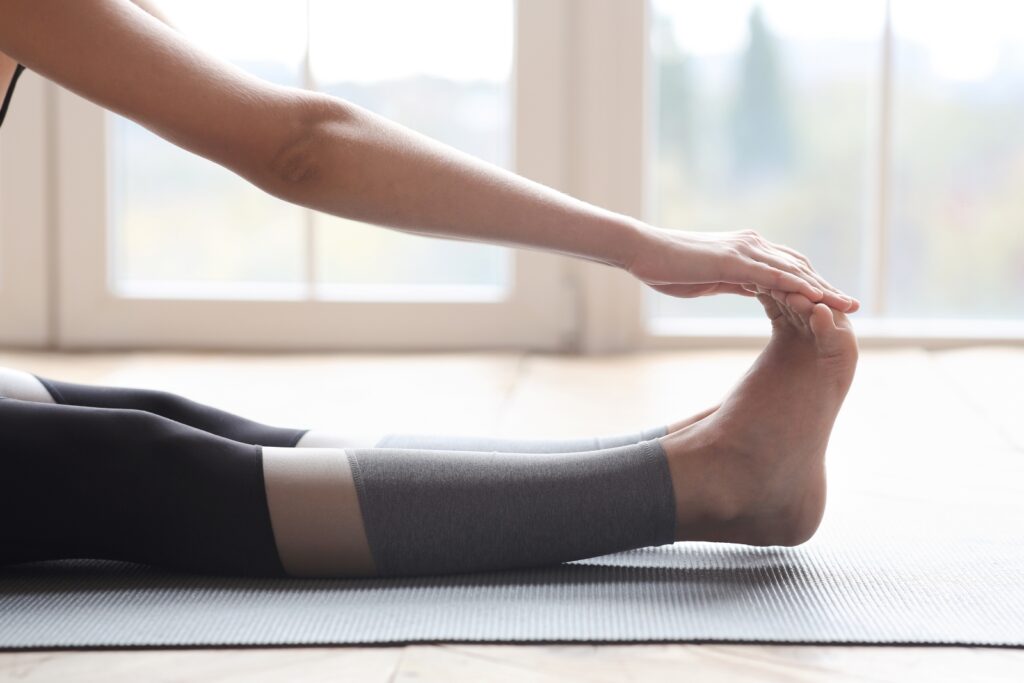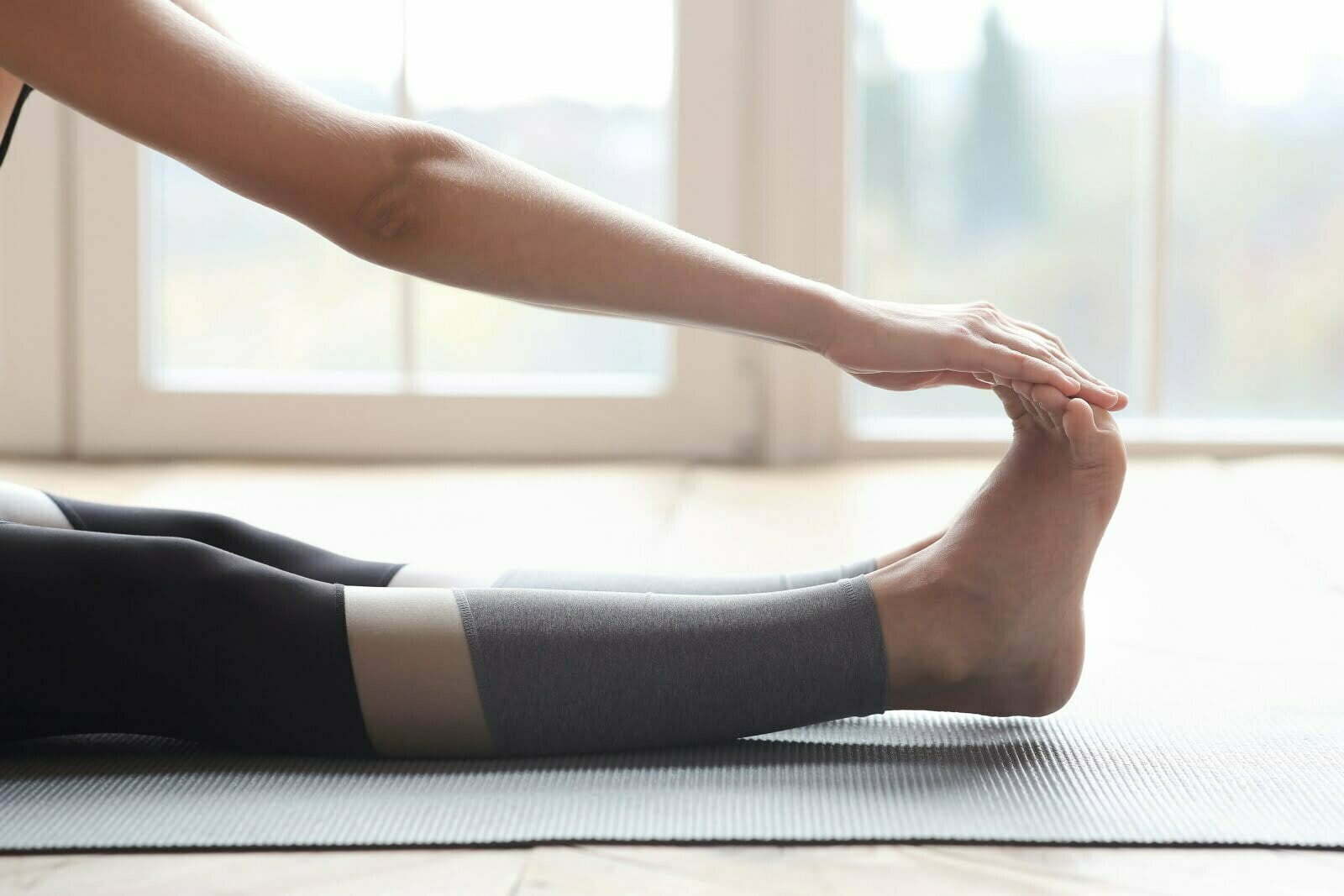 You can take steps to reduce the risk of tired legs. To ensure that you get your daily recommended nutrients, eat a healthy and balanced diet. This will give you the energy to do your daily tasks. Vitamin D can be obtained from direct sunlight exposure or through your diet.
Proper footwear is essential, especially if you will be standing for long periods of time. Make sure your shoe is supportive, comfortable, and correctly fits. For additional support, you can add padded insoles.
Move regularly and exercise for at least 15 minutes each day. For every hour you are sedentary, take breaks to move around and stretch at least five times.. While you are sitting, keep your legs straight. Maintain a good posture by standing tall or sitting up and getting plenty of water.
Keep your weight at an ideal level. Wearing compression stockings is recommended. Pillows under your feet are a great way to sleep. You should also get enough rest, and avoid alcohol, sugar, smoking, and caffeine.
Top Plastic Surgeons in Kentucky
Dr. Bernard Salameh, a double-board certified plastic surgeon who finished his training at Yale University and went to the prestigious Vanderbilt University, founded Salameh Plastic Surgery Center. Dr. Salameh treats his patients with passion and innovative techniques to benefit his patients.
Dr. Salim (Sam) Saba is the newest addition to Salameh Plastic Surgery who is also a double-board certified plastic surgeon by the American Board of Plastic Surgery and the American Board of Surgery. Dr. Saba finished at the University of California San Diego Medical Center for his plastic surgery training and went to the University of Texas Southwestern Medical Center for a microsurgical and breast reconstruction fellowship.
If you want additional information about them, you can visit us on our website (salamehplasticsurgery.com) and check their expertise, experience, and achievements.
A consultation with one of our plastic surgeons Evansville, Indiana or plastic surgeons
Bowling Green, KY should be arranged to estimate your needs for the leg contouring surgery before and after. The procedure is performed in Salameh Plastic Surgery Bowling Green, KY or Salameh Plastic Surgery Evansville, Indiana which are AAAASF-certified surgical facilities, which will make sure you are relaxed during and after the procedure.
Dr. Bernard Salameh who is one of the best plastic surgeons in KY will conduct the time to review your medical background. Our plastic surgeons Evansville Indiana or plastic surgeons in Bowling Green KY will inquire what are your purposes to undergo the surgery. It is essential to be straight and realistic regarding your expectations with Dr Salameh. Dr. Salameh will also fully discuss the operation method with you and the accompanying risks.
Conclusion
Resting and home remedies are usually effective in relieving tired legs. If your legs feel tired even after home remedies or persist for longer than a few days, you should consult your doctor. If you are experiencing pain, dysfunction, discomfort, or other symptoms, it is important to consult your doctor. Your doctor will be able to determine if you have an underlying condition that is causing tired legs.
In most cases, you can regain your energy by taking some time to rest and take care of yourself. Your legs do a lot for you. You should give them a little extra attention every once in a while. Talk to your doctor if you experience tiredness or unexplained pains or swelling.
We at Salameh Plastic Surgery Center do our surgeries with utmost care and precision. If you live around Bowling Green or Evansville/Newburgh, you can schedule an appointment to find out if you are a good candidate for our procedures at our offices in Kentucky or Indiana.
At Salameh Plastic Surgery Center, we are plastic surgeons that accept payment plans for our patients right from consultation through different surgery. Our plastic surgeons Evansville, Indiana location also will provide you with the most effective leg contouring surgery before and after, and a memorable experience! We also offer thigh reduction, liposuction for women and men, and apron belly removal surgery. We are also plastic surgeons that accept patientfi and credit care.
If you're concerned about the procedure you can visit us at Salameh plastic surgery Bowling Green, KY, and Salameh plastic surgery Evansville, Indiana.
Or schedule a consultation with our top plastic surgeons in Kentucky by clicking this link at Salameh Plastic Surgery Center, or call us at (270) 228-3708.