You may want to consider plastic surgery if you are struggling to lose weight around the midsection. These are two common procedures that can address these issues. But what is the difference between tummy tucks and lipo? Salameh Plastic Surgery LLC will discuss the differences and help you decide which one is best for you.
People who are unable to lose fat around their waist, despite exercise and diet, may opt for cosmetic treatments to slim down and flatter their stomachs. Others lose weight but feel uncomfortable or self-conscious about the skin around their abdomens and other areas.
This article should not be considered a substitute for individual medical care. Dr. Bernard Salameh is one of the top plastic surgeons in Kentucky and is double-board-certified by the American Board of Plastic Surgery. He will provide you with information about your health, goals, and preferences. This is a guideline and not medical advice.
Lipo 360 vs Tummy Tuck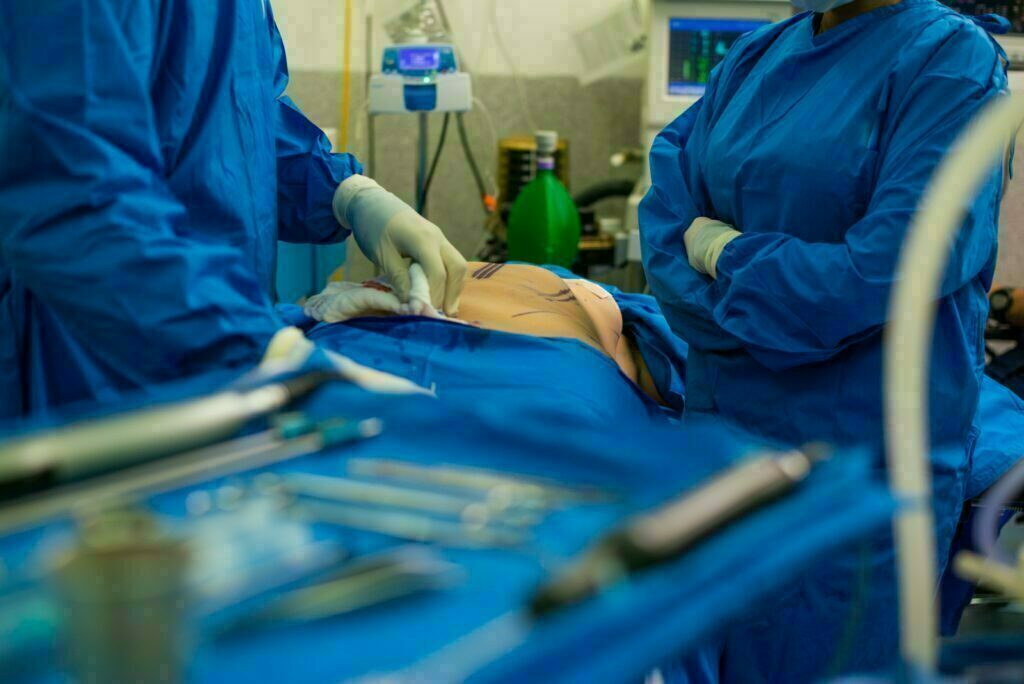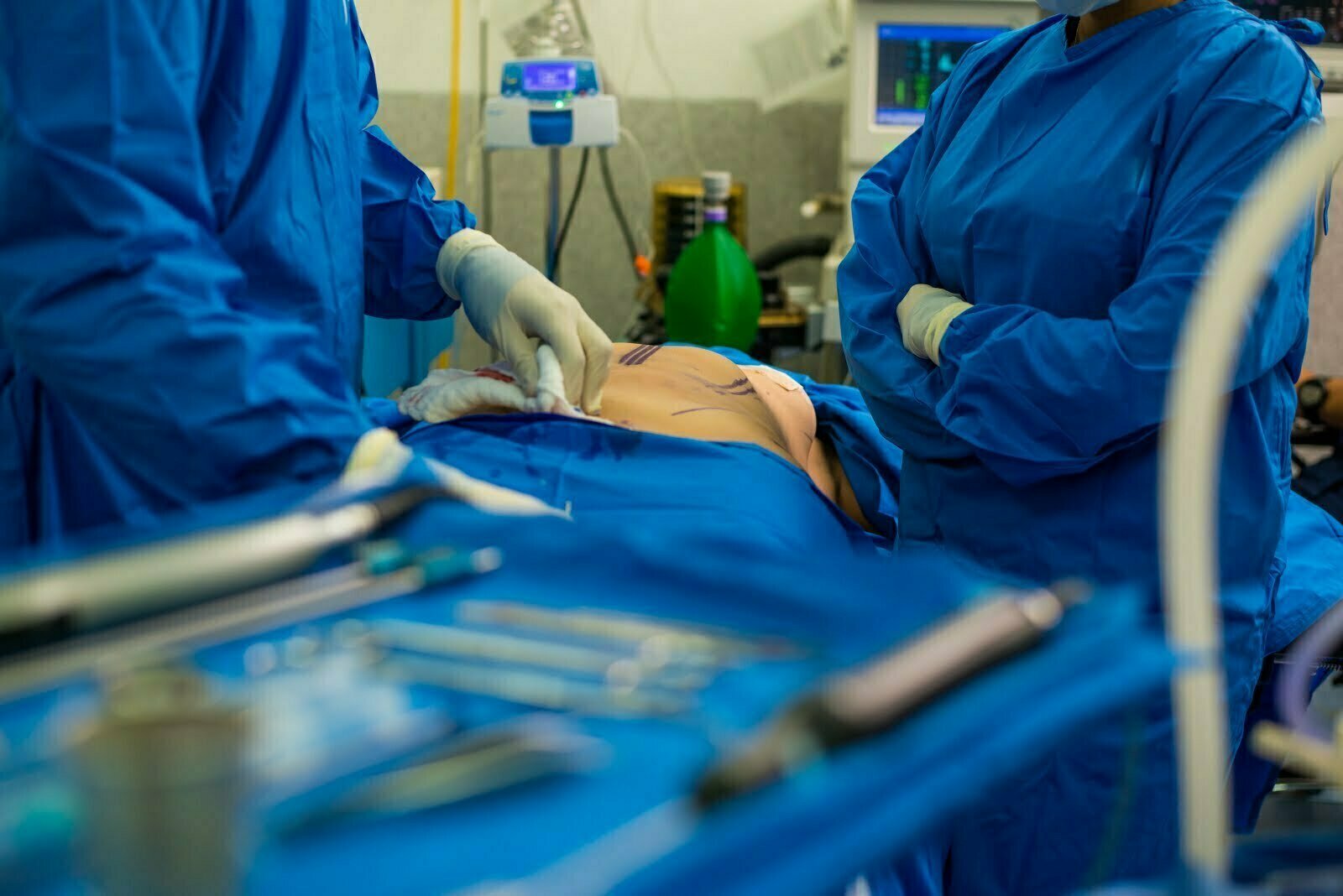 Plastic surgery can help you achieve a more toned and slimmer figure with procedures such as 360 liposuction, tummy tuck, or other cosmetic procedures. These two options may both improve your figure but they are very different treatments. Which one is right for you?
What is a Lipo 360?
It is important to understand liposuction before we get into the details of Lipo 360. Liposuction can be performed in a much less invasive manner than a tummy tuck. People with good skin and muscle tone may find it a more effective way to reduce fat in certain areas. Liposuction can be performed on the abdomen, legs, arms, and under the chin by doctors. Liposuction can still be performed surgically. You will need to rest afterward.
While there are many similarities between liposuction and a tummy tuck, there are also some major differences. Liposuction does not address loose skin, unlike a tummy tuck. This is for those who need to reduce stubborn body fat, but not excess skin. Your surgeon will use a saline solution to remove the fat during liposuction. The inside diameter of a liposuction needle is small, at least 2.2mm. It looks like a hypodermic needle.
Fat removal is very targeted. It targets stubborn fat that diet or exercise can't specifically target. The fat cells can be permanently eliminated, but the patient could still gain body fat through overeating.
Lipo 360 targets fat around the midriff. Instead of liposuction focusing on a particular area, such as the lower abdomen or lower back, Lipo 360 removes fat from the abdomen and waist (including the lower back) during lipo 360. Lipo 360 is a popular choice for people who have trouble with love handles and a protruding stomach.
What is a Tummy Tuck and How Does it Work?
Your doctor will make a horizontal incision at the pubic and naval areas to repair the abdominal muscles. Then, he or she will stitch them up with medical-grade nylon. The surgeon will then remove excess skin and fat to create a flatter stomach. This description is too simplistic and does not reflect the skill and precision required for this procedure. A tummy tuck is a cosmetic procedure that removes excess skin and unwanted fat.
People who have lost a lot of weight quickly or significantly are most likely to benefit from it. The primary purpose is to remove any loose skin. A tummy tuck can also be used to improve the appearance of aging-related sagging, gain, pregnancy lax muscles, and previous surgeries. People who have trouble with their stomach bulges can also get a tummy tuck to help them look flatter.
Some patients prefer a mini-tummy tuck. This is because it focuses on the areas below the navel. Patients may need to heal for several months or even weeks after a tummy tuck. An experienced board-certified surgeon can help you understand the process and give you some tips. Your overall health history plays a major role in how you heal. Some people prefer liposuction.
360-Liposuction and Tummy Tuck Procedure
A plastic surgeon will perform 360 liposuctions under general anesthesia. The procedure starts with the numbing of all treatment areas. Most patients will have some combination of their stomach, thighs, and arms treated during the procedure. The next step is to make small incisions in the areas of excess fat around the body.
Each incision is then treated with a thin liposuction needle. The cannula will be attached to a suction device, which will gently remove excess fat from the body. Dr. Salameh and Dr. Saba use the cannula to remove fat in a precise way. This results in the body being sculpted.
A plastic surgeon center performs tummy tucks under general anesthesia. An anesthetic solution is applied to the abdomen. Our doctors make a low, curving incision in the area marked before surgery.
After the incision has been made, the fat and skin are removed from the abdominal wall up to the edges. The abdominal muscles are accessible by a small incision made around the belly button. The excess skin and fat are removed, and the abdominal muscles are tightened and repaired. The skin is then lowered to cover the newly altered abdomen.
Many times, the belly button will have to be reconstructed to adjust to the new shape of the abdomen. The whole tummy tuck procedure can take between four and seven hours depending on the patient's needs.
Can You Do Lipo And Tummy Tuck Together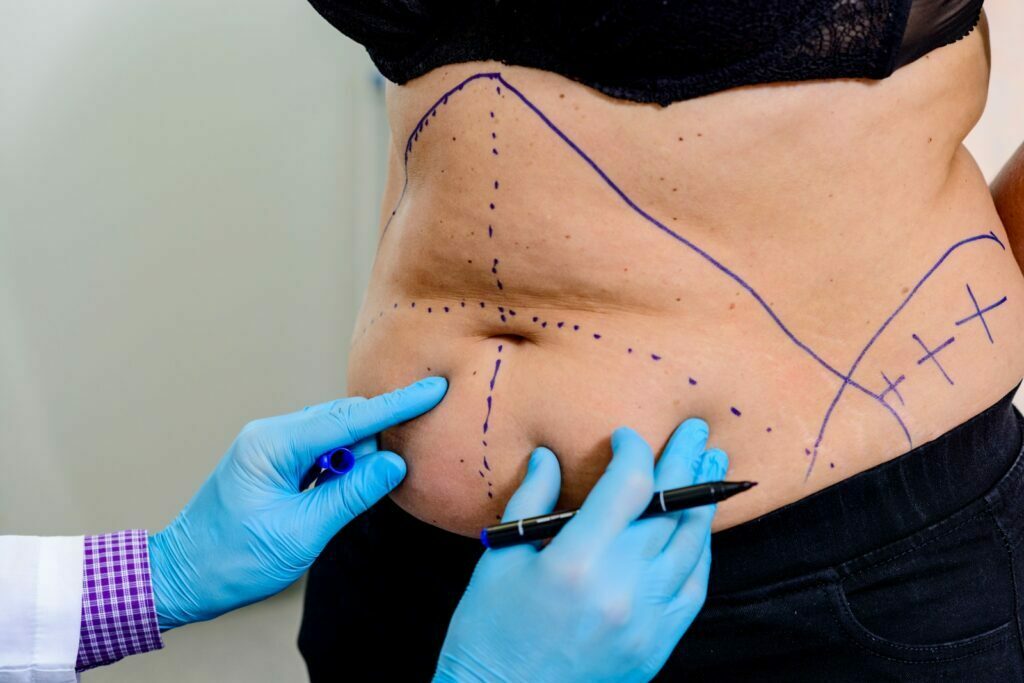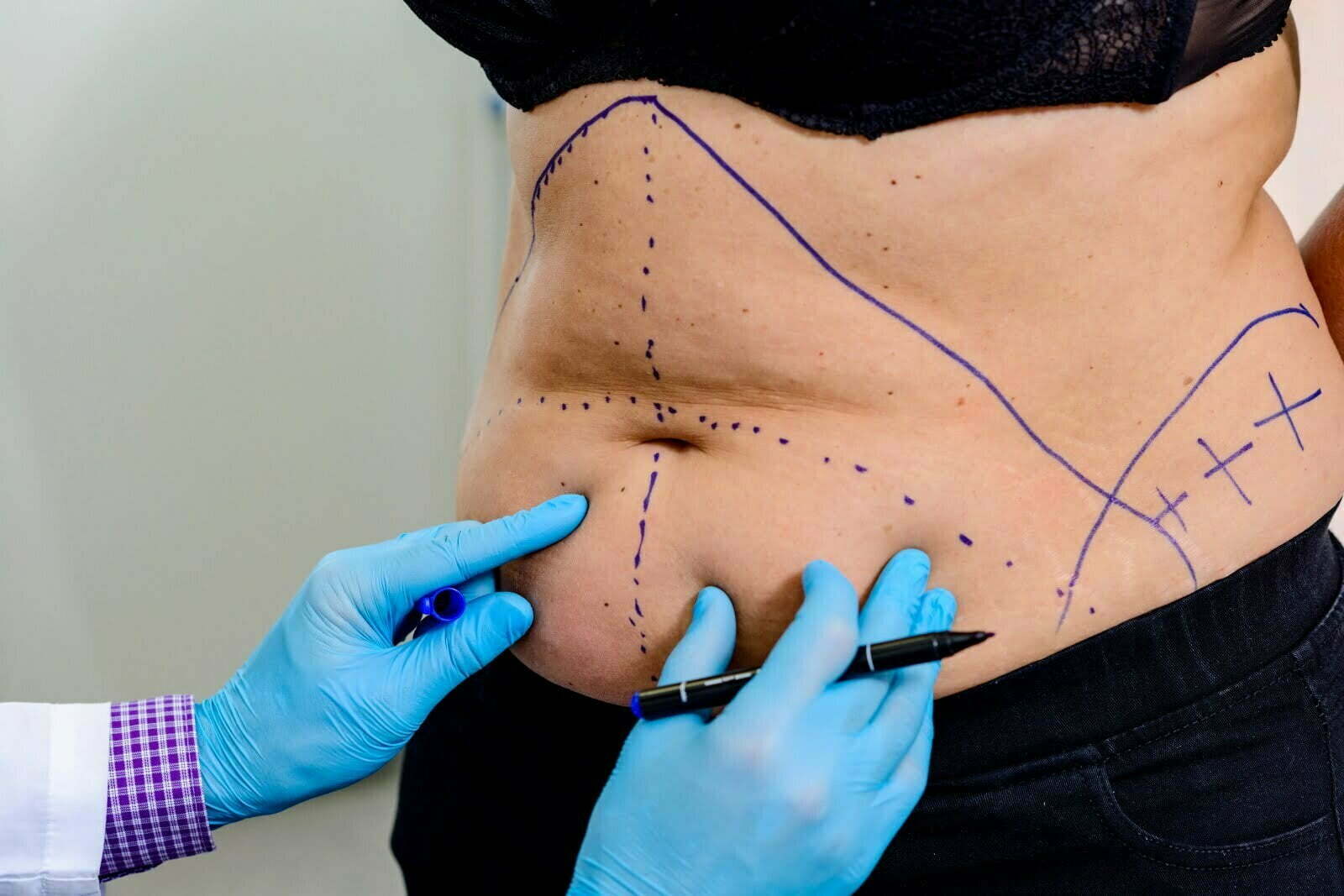 Some people can choose between Lipo 360 or tummy tuck. If they have extra abdominal skin due to pregnancy or weight loss, they may combine both. A tummy tuck or liposuction is not a substitute for diet and exercise. Many patients are satisfied with the results of these procedures after successful weight loss via diet and lifestyle changes.
360-degree Liposuction Candidates
A person with a moderate to a small amount of excess fat is a good candidate for 360 liposuctions. This applies to the abdomen, stomach, back, arms, legs, and buttocks. General anesthesia is required for this procedure.
Liposuction doesn't remove excess skin or alter the underlying muscles. It only removes excess body fat. Liposuction is not recommended for patients who want to remove excess skin or enhance their underlying muscles.
Tummy Tuck Candidates
A tummy tuck candidate who is near their ideal weight but has excess skin around the abdomen is ideal. Because the procedure involves general anesthesia, the patient must be in good health.
Tummy tucks are not weight loss procedures. They do not remove excess fat but loosen the skin and improve the underlying abdominal muscles. A tummy tuck is not recommended for patients who are trying to lose weight.
Liposuction Bowling Green, Ky, and Liposuction Evansville, Indiana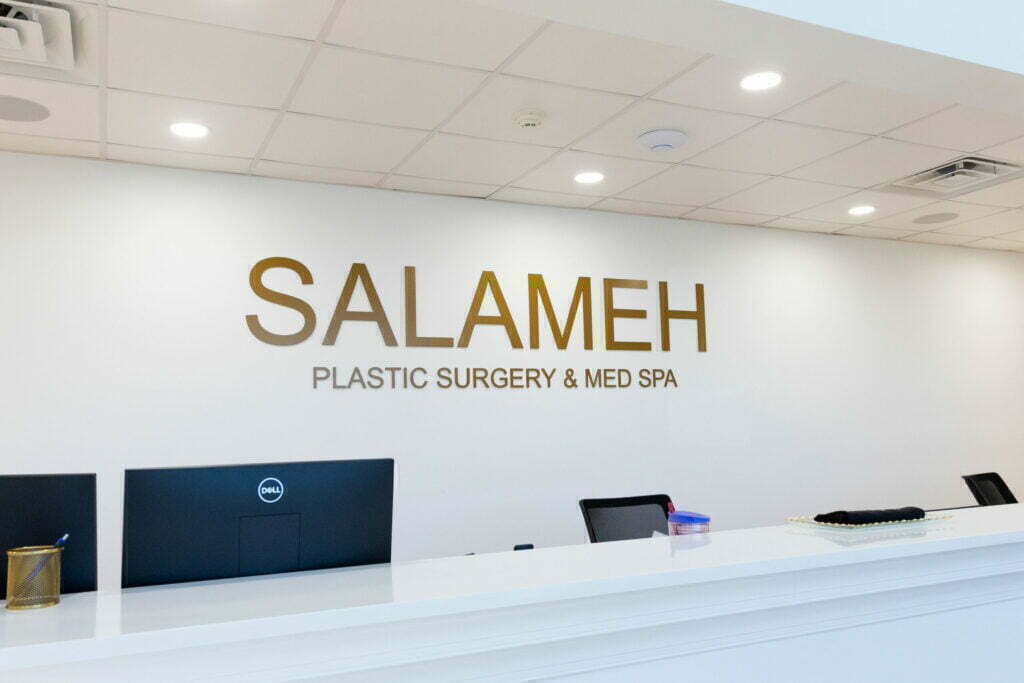 Salameh Plastic Surgery offer a variety of liposuction options, including 360-degree liposuction, banana roll liposuction, cankle liposuction, and armpit liposuction. Our top plastic surgeons in Bowling Green, KY, and plastic surgeons Evansville, Indiana can help you.
Salameh Plastic Surgery Center can help you achieve the body that you desire to feel more confident. For patients with loose skin around their abdomens, we also offer Tummy Tuck Bowling Green KY services. This is a great option if you are unhappy with your stomach and want to improve it. You can get the tight stomach and tone you want with the tummy tuck procedure.
Salameh Plastic Surgery Center understands that patients desire beautiful results. They want to feel confident in their skin and increase their self-confidence. Our passion is to listen to the needs and aesthetic wishes of our patients so that we can provide the best results. Each patient is unique and we take the time to understand them. We make sure that each visit to our office is enjoyable.

The top plastic surgeons in Kentucky at Salameh Plastic Surgery Center have years of expertise in the field and have performed hundreds of surgeries on various patients. The fact that we have the best plastic surgery in Evansville, Indiana, and Bowling Green allows it to be more accessible for those who want to undergo surgery like Lipedema, Liposuction, and various breast,body, and facial procedures.
Conclusion
We'll help you decide which method is best for you. A tummy tuck is the best option if you have loose skin. Liposuction may be the best choice if you have only a few small areas of fat around your midsection. Dr. Salameh and Dr. Saba meet with each patient one-on-one to assess their anatomy and discuss their goals. Each patient's anatomy will be different so it is important to consult with a skilled plastic surgeon to decide which approach is best for you.
We will conduct a thorough physical exam during your consultation for plastic surgery. Dr. Salameh and Dr. Saba will address all your questions and concerns about your treatment options. This time will be used to develop a customized plan for your specific surgery so that your procedure is personalized to your needs.
At Salameh Plastic Surgery Center, we are plastic surgeons that accept payment plans for our patients right from consultation through different surgery. Our plastic surgeons Evansville, Indiana location also will provide you with the most effective breast implant options, and a memorable experience! We also offer knee liposuction, apron tummy tuck, and body shaping liposuction. We are also plastic surgeons that accept patientfi and credit care.
If you're concerned about the procedure you can visit us at Salameh plastic surgery Bowling Green, KY, and Salameh plastic surgery Evansville, Indiana.

Or schedule a consultation with our top plastic surgeons in Kentucky by clicking this link at Salameh Plastic Surgery Center, or call us at (270) 228-3708.