The wonderful thing about an all-purpose beautification center like Salameh Plastic Surgery, MedSpa, Hair Transplant, and Skin Care is that our patients are able to rejuvenate their appearance using a variety of surgical enhancements, non-surgical procedures, and laser treatments. Our luxury MedSpa is a particularly great option for further enhancing the effects of our surgical procedures.
Below, we explain our favorite Salameh MedSpa treatments that complement our hair transplant and other surgical procedures. With this list, it's even easier for our patients to benefit from our integrative offerings. These treatments will enhance and embellish new, fuller hair in dramatic ways. Between our state-of-the-art hair transplant techniques and our luxury MedSpa, we can help you achieve your desired self with a 360-degree approach to beauty.
1. Halo and BBL Laser Treatments 
For maximizing the impact of luxurious new locks, we recommend treating your facial skin with a similar level of care. Our luxury MedSpa features a variety of laser treatments for all types of skin, the most popular being our Halo and BBL treatments. Halo lasers are effective at evening overall skin tone and reducing wrinkles, while BBL lasers work well for eliminating blemishes such as redness and dark spots. Together, these laser treatments work in tandem to make sure that your skin will look as healthy as your hair!
2. Chemical Peels
One of the most desired procedures in our luxury MedSpa is our chemical peel. Chemical peels use beneficial solutions like lactic acid to remove the top skin layers and reveal the beautiful, unblemished layers of skin underneath. The popularity of chemical peels unfortunately means that many people attempt them themselves or go to an unprofessional MedSpa for the procedure, but chemical peels can be dangerous if not performed correctly. At Salameh MedSpa, you can place your trust in the expertise of Dr. Salameh and the rest of the highly-qualified aestheticians at our luxury MedSpa. The countless positive reviews from our patients attest to our integrity and professionalism. You can be certain you're receiving a five-star chemical peel when you visit Salameh MedSpa!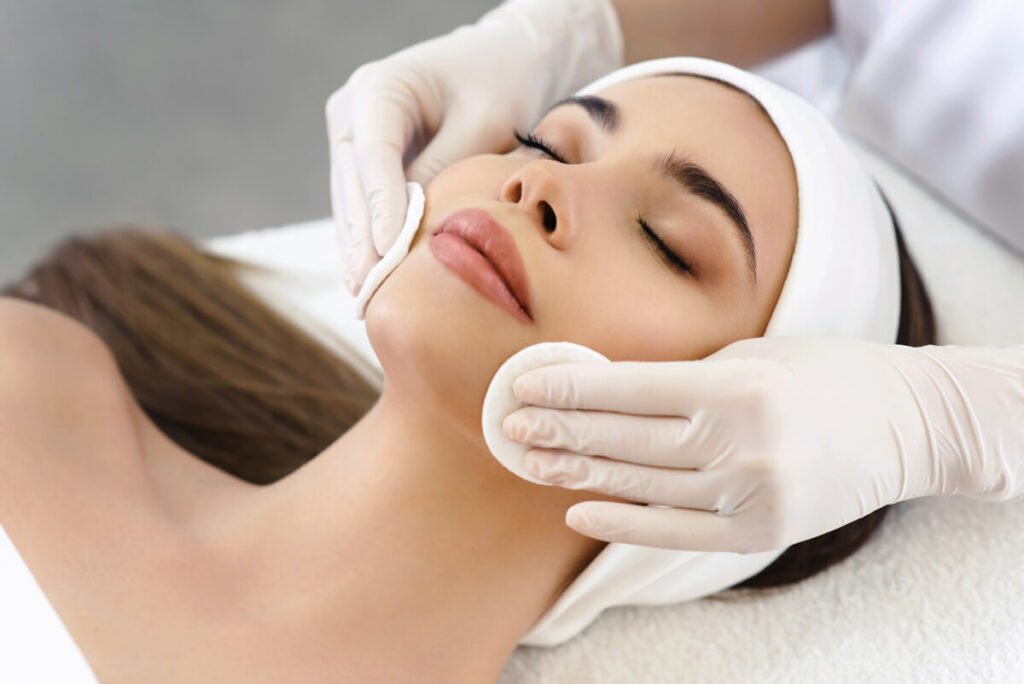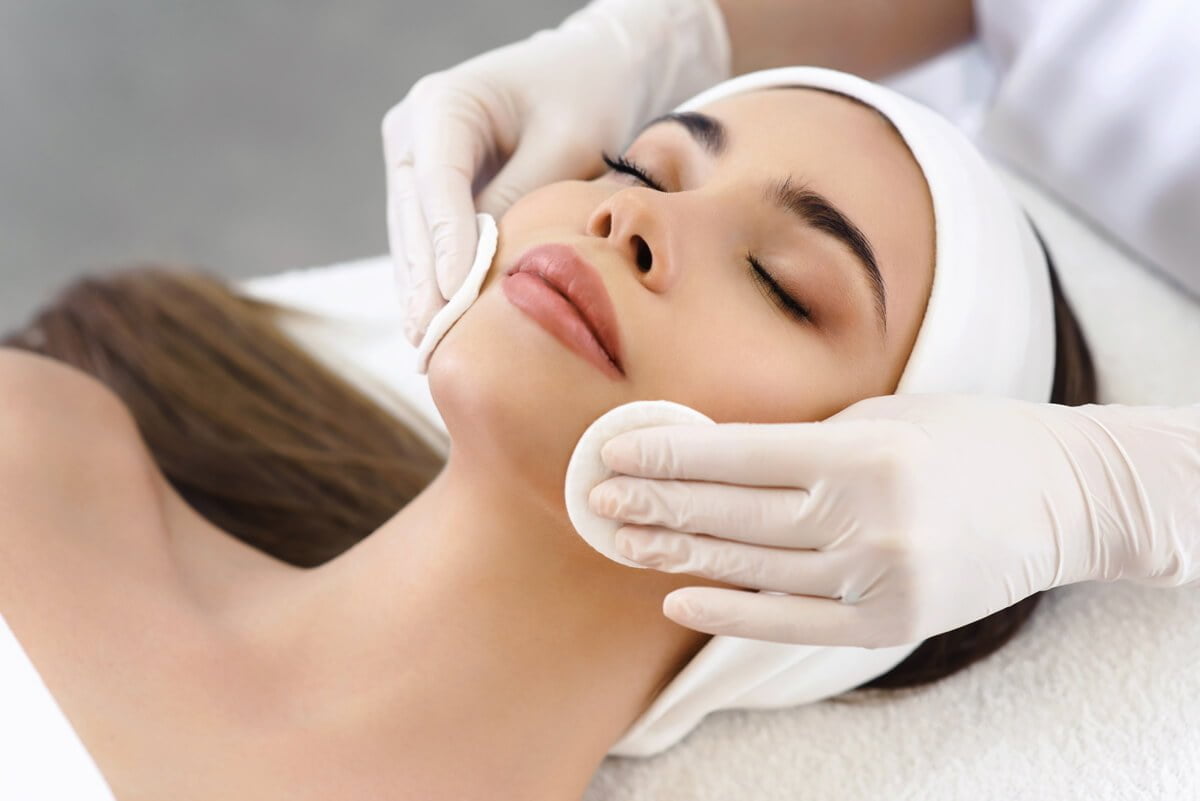 3. Microneedling
Many people have a negative connotation attached to needles. If this describes you, fear not: microneedling is one of the safest methods of improving your skin and likely less painful than receiving a shot. Microneedling, also known as "collagen induction therapy," involves using a selection of extremely tiny needles to smooth out fine lines and wrinkles in the skin. This minimally invasive procedure requires no downtime and is an incredibly convenient procedure. In fact, many of our patients come to our luxury MedSpa specifically to enjoy this process. Not only for smoothing wrinkles, microneedling also improves the appearance of acne scars and reduces large pores, making it a great option for every adult!
Other Ways to Look Your Best 
These are but a few of the options at your disposal for enhancing your appearance and complementing your hair transplant with glowing skin at Salameh MedSpa. We offer many other ways to enrich your appearance safely and easily, such as:
    Our skin care store, which carries medical-grade skin care products you can use at home to maintain the results of your procedures at our luxury MedSpa.
    PRP rejuvenation therapy, which uses your own blood to stimulate the hair follicles on your scalp and makes a great tandem treatment with any hair transplant.
    Lipedema treatment using liposuction, which can reduce limb pain and provide you with priceless mobility.
There are a multitude of methods that can be used to make you look your best when you visit Salameh Plastic Surgery, MedSpa, Hair Transplant, and Skin Care. Book an appointment today to experience the myriad of benefits of our luxury MedSpa treatments!
The Salameh Skin Care Difference 
Dr. Salameh's international reputation for excellence in surgical procedures carries over to the noninvasive procedures offered in the Salameh MedSpa. All our procedures are of the highest quality and use the newest, safest technology available. Whether you come for our luxury MedSpa, our ARTAS hair transplant, or any other procedure, you will be treated by a skilled professional who cares about your comfort and wants to see you looking and feeling your best.
To begin your journey towards the physical appearance of your dreams, contact us today and ask about our rates and availability. Relax at our luxury MedSpa, bring new life to your hair with our ARTAS transplant system, and know you're in the care of experts when you visit Salameh Skin Care & Plastic Surgery.