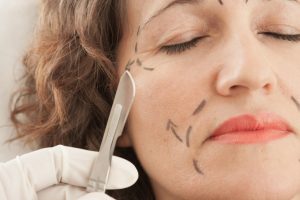 For years, cosmetic surgery has been a popular choice for many people as a way to update and change their look. In fact, the top five surgical procedures for women in 2015 were liposuction, breast augmentation, tummy tuck, and eyelid surgery.
However, when it comes to surgery, an eyelid lift will give you the most bang for your buck. Why? Read on to find out!
What exactly is an eyelid lift?
There are plenty of different kinds of eyelid lifts you can get done, depending on the look you'd like to have. But no matter the method used, the term eyelid lift means the surgery of tightening and removing excess skin, muscle, and fat of the upper eyelid.
Does this procedure require hospital time?
No! Upper eyelid lifts can be completed successfully as an outpatient procedure. This procedure is performed in our fully accredited AAAASF certified surgical facility.
How does the procedure work?
Eyelid surgery is relatively simple. Your doctor will mark the flabby skin that needs to be removed, cut it away with a scalpel, and then stitch up the incision. All of this will be done in less than an hour, and you will be on your way!
Will I have to cover up a scar after getting an eyelid lift?
No, because of the natural curvature of your eye, your scar will be covered up and will be barely seen. However, if you are going to get surgery on your lower eyelid, then you may have a scar you cannot hide.
What is the typical recovery like?
Again, the recovery will be relatively simple and quick. Bruising and swelling tends to be minimal, and the stitches come out within three to five days. You may also have to take antibiotics to prevent infection, medicated eye drops, and will have to ice your eyes to relieve any discomfort. But each patient heals differently, so please discuss your health history with your doctor before the procedure is scheduled to know what to expect.
With these facts in mind, eyelid surgery is a great, cost-effective approach to changing up your appearance with minimal downtime and almost no scarring. If you would like to learn more about the world of eyelid lifts, please contact our medical professionals today.