Now more than ever, it's possible to make the transition to motherhood by reclaiming your original contours. There are plenty of medical procedures that can make that dream an easy and accessible reality, but a typical mommy makeover will include a tummy tuck, breast reduction/lift, and liposuction. We'll go over the top 5 reasons that a plastic surgery mommy makeover might be one of the best decisions you'll ever make at Salameh Plastic Surgery and Skin Care.
 

It Will Enhance Your Existing Beauty 
The best plastic surgery and skin care regimens will take the existing features that already make you beautiful and unique as an individual, and highlight them with artful and natural-looking results. A procedure like a tummy tuck, for example, will mold your face in such a way as to draw the eye to the most radiant attributes on your face. Breast augmentation can lift or enhance your body contour to restore it to your original form. For an ultimate mommy makeover, plastic surgery can be a simple, effective and straightforward option. 
 

It Will Give You Back the Self-Confidence You Deserve 
A plastic surgery makeover can work wonders for making you feel back to yourself again…and your friends and family are guaranteed to notice the change in your confidence as well. Liposuction, for example, minimizes the effects of pregnancy weight and smooths out the body, restoring your body's naturally youthful appearance. With a plastic surgery mommy makeover, you won't wonder if the parenting lifestyle has affected your appearance. The proof that you've retained your youthful energy and glow will be apparent.
 

It Can Help You Be Healthier in the Long Run
The most effective methods involve an integrative approach. Whatever procedure you opt for must be augmented with, and maintained by, a healthy lifestyle. Exercise, diet, and specialized medical grade products can all help you achieve your best self with a comprehensive and healthy 360 degree approach to beauty.
Plastic surgery procedures performed by a skilled plastic surgeon can be the starting point for an entire transformation. When it comes to a mommy makeover, plastic surgery should obviously go hand in hand with mindful eating habits and a fitness routine that's right for you; that said, a strategic round of liposuction can make it much easier to lose that weight and keep it off for the long haul. A one-time medical procedure can also make a lot more sense than a lifetime of time and energy spent on less effective options with far less dramatic results. 
 

It's a Great Chance For Rejuvenation & Renewal 
Sometimes, the ultimate rejuvenation can be achieved with a plastic surgery mommy makeover! Our serene Kentucky locale makes an ideal space for a plastic surgery makeover that you can count on to not only restore your youthful appearance, but your peace of mind and confidence as well. Book a consultation at our luxurious and state of the art MedSpa too, and you're well on your way to artful, natural-looking results to die for.  
 

It Will Guarantee You Results, Or Your Procedure is Free 
If you choose to get a plastic surgery mommy makeover at Salameh Skin Care and Plastic Surgery, we personally guarantee that you will love your results; if not, we'll give you your money back within 30 days following your appointment, no questions asked. Our staff is composed of nothing but the friendliest world-class professionals in the field, and Dr. Bernard Salameh makes it a point to work with each and every client that walks through our doors to meet their personal beauty goals. You're going to be working with the finest medical practitioners in the country using only the most revolutionary techniques and equipment, so put your plastic surgery mommy makeover in the capable, skilled hands of Dr. Salameh and his team.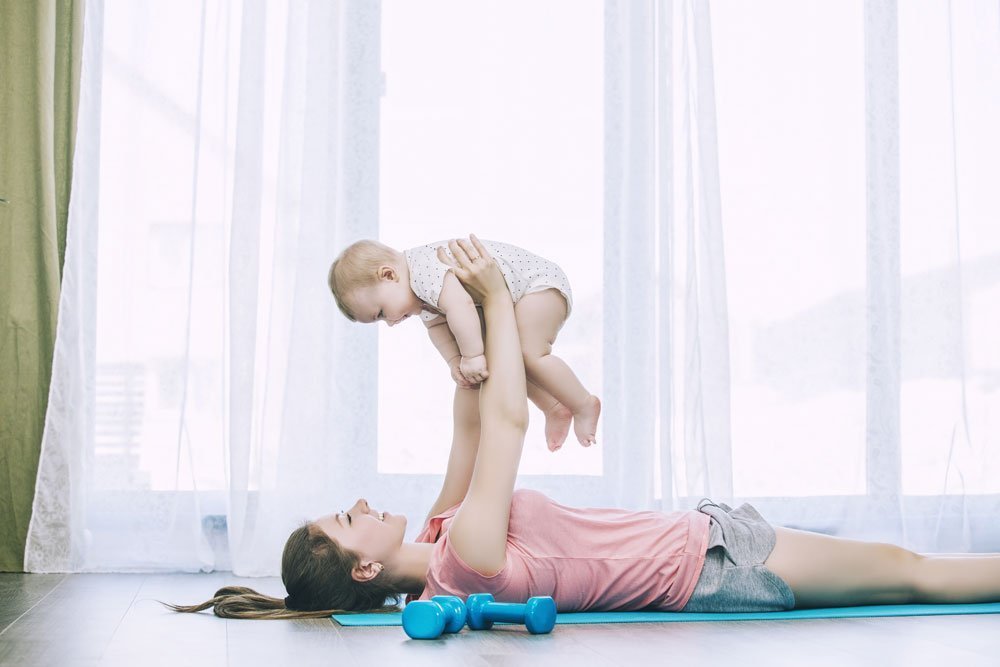 Go with the Best: Choose Salameh Plastic Surgery and Skin Care
A plastic surgery makeover is no small matter: you're making the bold choice of taking your appearance into your own hands and molding yourself into the person that you want to be. You shouldn't put this decision into the care of anyone but the most qualified individuals on the planet, and that's why your plastic surgery mommy makeover should be spearheaded by Salameh Plastic Surgery and Skin Care. Dr. Salameh has won glowing accolades from a board of his peers, Yale University, and daytime talk programs alike, among countless other sources. He'll spare no expense in making sure you leave our Bowling Green, Kentucky location with the beautiful contours and natural-looking results you'd expect from a surgeon of his caliber. 
To schedule your plastic surgery mommy makeover and rejuvenate your body in the way you know you deserve, get in touch with us today and ask about our sliding price scales and availability. Being a mother isn't always the easiest job in the world, but looking great doesn't have to be difficult or complicated. For the best plastic surgery in the country with the friendliest and most knowledgeable team you'll ever encounter, book a consultation with Salameh Plastic Surgery and Skin Care today.