Many of us will feel compelled to augment our appearance even further with plastic surgery after a triumphant weight loss regimen. But which procedures will be great for your body after cutting weight, and which should you avoid? If you've ever wondered about what kinds of plastic surgery after weight loss will yield the most natural looking results, wonder no longer. We'll take a deep dive into this very subject.
1. The Body Lift
Whether you're focusing on the upper or lower body, a comprehensive lift can be exactly what you need to bring the skin of your body up to speed with the new muscles underneath it. A body lift is a surgical procedure with dramatic results, especially when integrated with healthy exercise and diet changes.
2. Neck and Face Lifts
This is a great type of plastic surgery after weight loss to have, because the face and neck can sometimes be tricky to tighten in the same way as other muscles through exercise alone. Either one will help restore your face along with the rest of your body, with the youthful looking results you deserve.
3. Abdominal Procedures
A tummy tuck after weight loss is something that many people go in for, since it can be a valuable tool in terms of pushing your six pack just that one extra step closer to where it needs to be. Plastic surgery after weight loss doesn't have to exclusively focus on areas that the gym can't get to—it can also be used to augment the results you get from those areas, as well!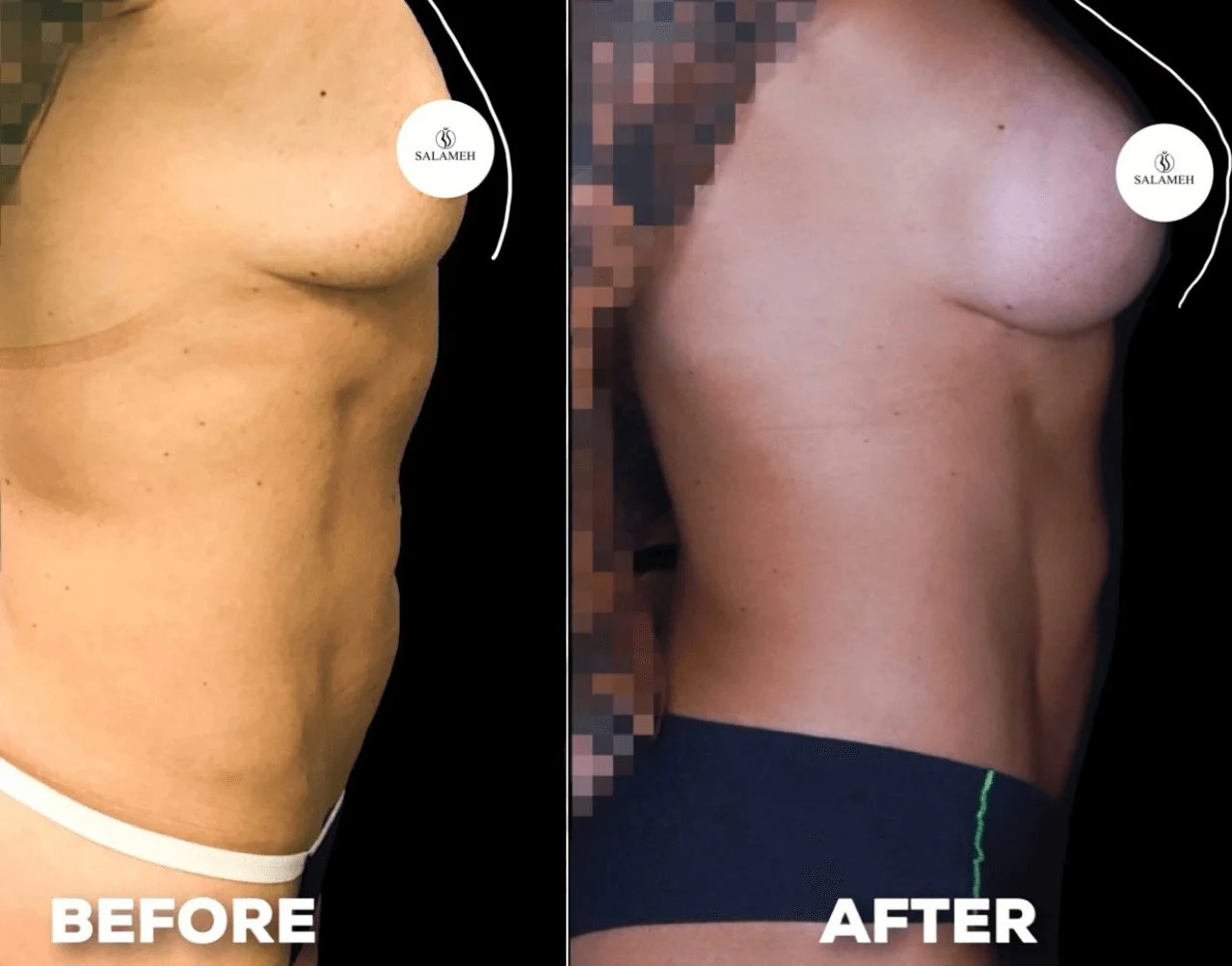 4. Breast Augmentation
For a lot of women, the size of your bust might fluctuate quite a bit over the course of your weight loss regimen. Whether you want a full set of implants or simply a lift, breast augmentation can be a great type of plastic surgery after weight loss to get if you need some extra help in restoring your body contours to exactly the way they should be.
5. Jawline Definition
Finally, if you're looking to put the final touches on the New You, jawline definition is a safe and non-surgical procedure you can have to make sure your face is in perfect balance with your body. Many people may conflate this procedure with a facelift, but it's a distinct process of its own and a valuable kind of plastic surgery after weight loss for those in the know.
Things to Keep in Mind
No matter what kind of plastic surgery you have your eye on, be it a face lift or a tummy tuck after weight loss, there are a few rules that you should always make sure to follow.
Always make sure you're having these procedures because you desire them, not because you feel outside pressure or obligation to get them. You are the one who deserves the self confidence that comes with these procedures.
Give time for plastic surgery after weight loss to take effect, and always engage in whatever kinds of aftercare your plastic surgeon recommends for you.
Get the Best from Salameh Plastic Surgery and Skin Care
No matter what kind of cosmetic surgery you're looking to have after you shed your excess weight, Salameh Skin Care can help you get the best of it. We practice in an incredibly versatile range of cosmetic procedures, and Dr. Bernard Salameh and staff are among the most qualified plastic surgery professionals the country has to offer. To get the plastic surgery after weight loss that you deserve and take charge of your looks once and for all, get in touch with us today and see for yourself why Salameh Plastic Surgery and Skin Care is one of the most highly rated cosmetic practices in the United States.