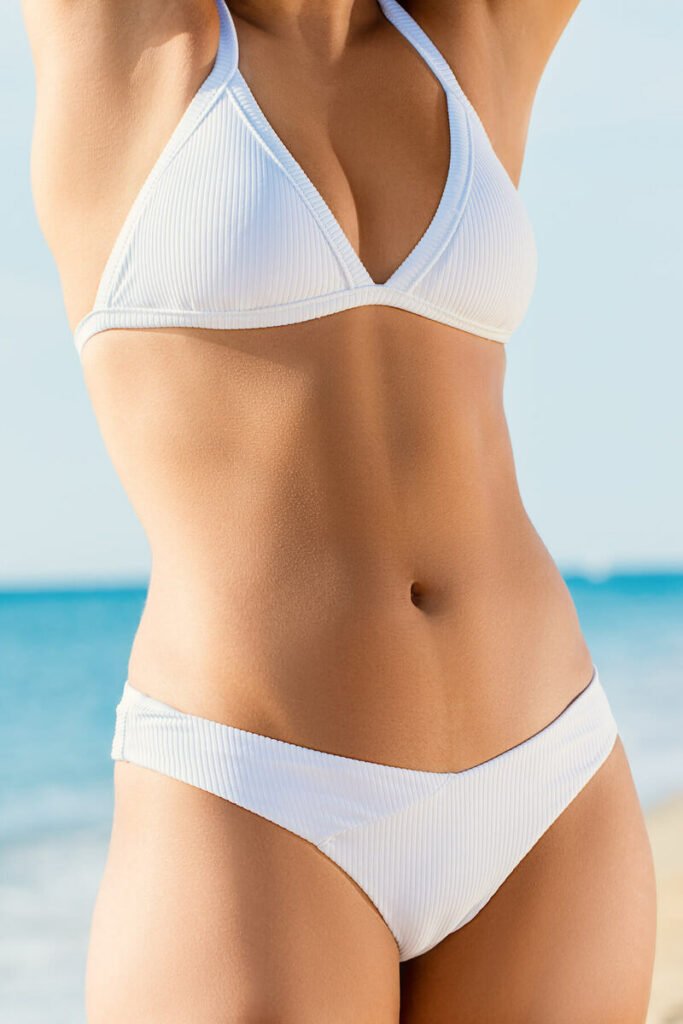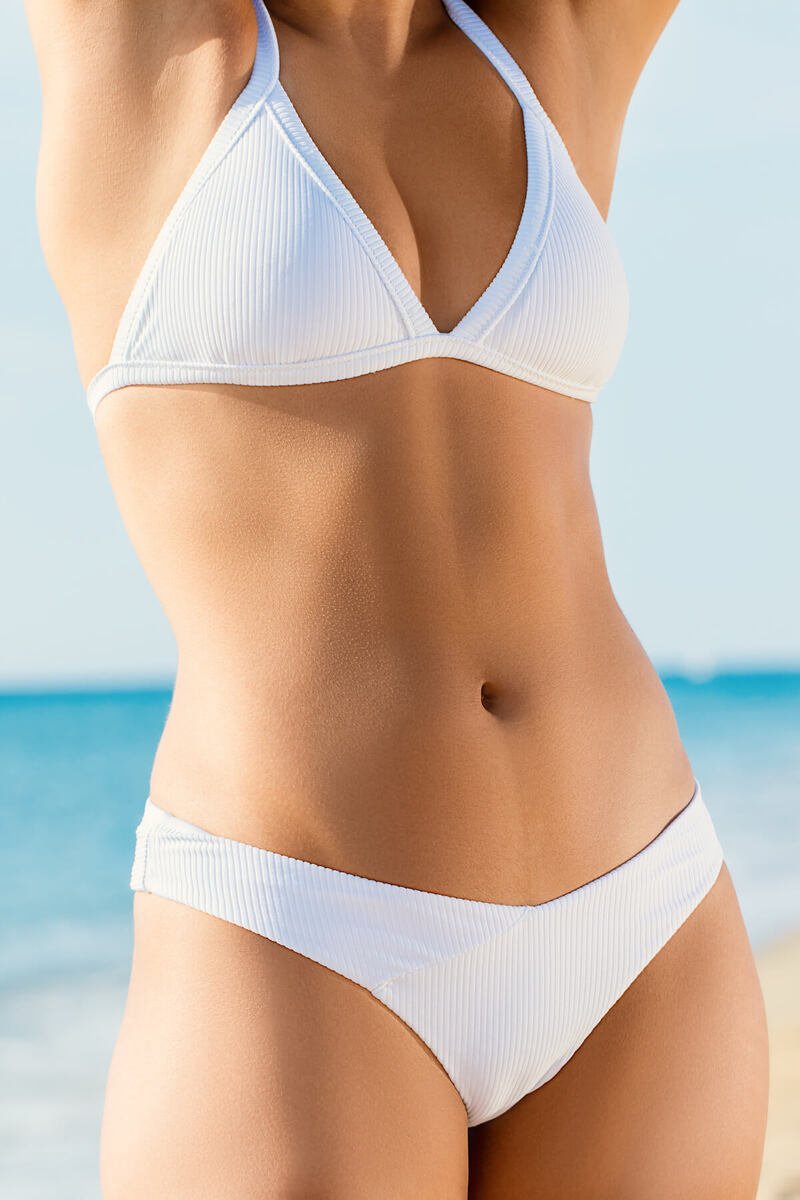 For those looking to achieve a slimmer waistline and a trimmer silhouette, there are several options to consider. Two procedures that are often discussed are liposuction and a tummy tuck. But what exactly are these procedures? And can they be used together to achieve the results you want?
To help you get the answers you need — and make an informed decision that reflects what's best for your goals and physique — we've put together this short guide to liposuction and tummy tucks (including 360° liposuction and tummy tucks) and how these key procedures can interact to deliver your desired results.
What Is a Tummy Tuck?
Also known as an abdominoplasty, a tummy tuck is a procedure in which excess fat and skin are surgically removed from the abdominal area. In addition to producing a more toned and slim appearance in the midsection, a tummy tuck can also serve to tighten stretched or loose muscles in the abdominal region. Like liposuction, a tummy tuck may be a recommended option for women who have undergone pregnancy or individuals who have experienced excessive weight gain in the past. 
What Is Liposuction?
Liposuction and tummy tucks are often discussed in tandem with one another, but the procedures are different. While a tummy tuck is specifically focused on the abdominal area, liposuction can be performed on a number of regions of the body, including the hips, thighs, buttocks, back, arms, and legs. The latter procedure primarily focuses on the removal of excess fat from the body and may be performed on targeted areas where stubborn fat cells are concentrated, as part of a larger scale, full-body approach to weight loss and an improved physical appearance. 
A Note on 360
°
Liposuction and Tummy Tucks
360-degree liposuction refers to a version of the liposuction procedure that targets the entire circumference of the midsection — hence, 360 degrees — for a shapely, contoured overall appearance. 360° liposuction and tummy tucks are often paired with Brazilian butt lift procedures to support the achievement of an hourglass figure.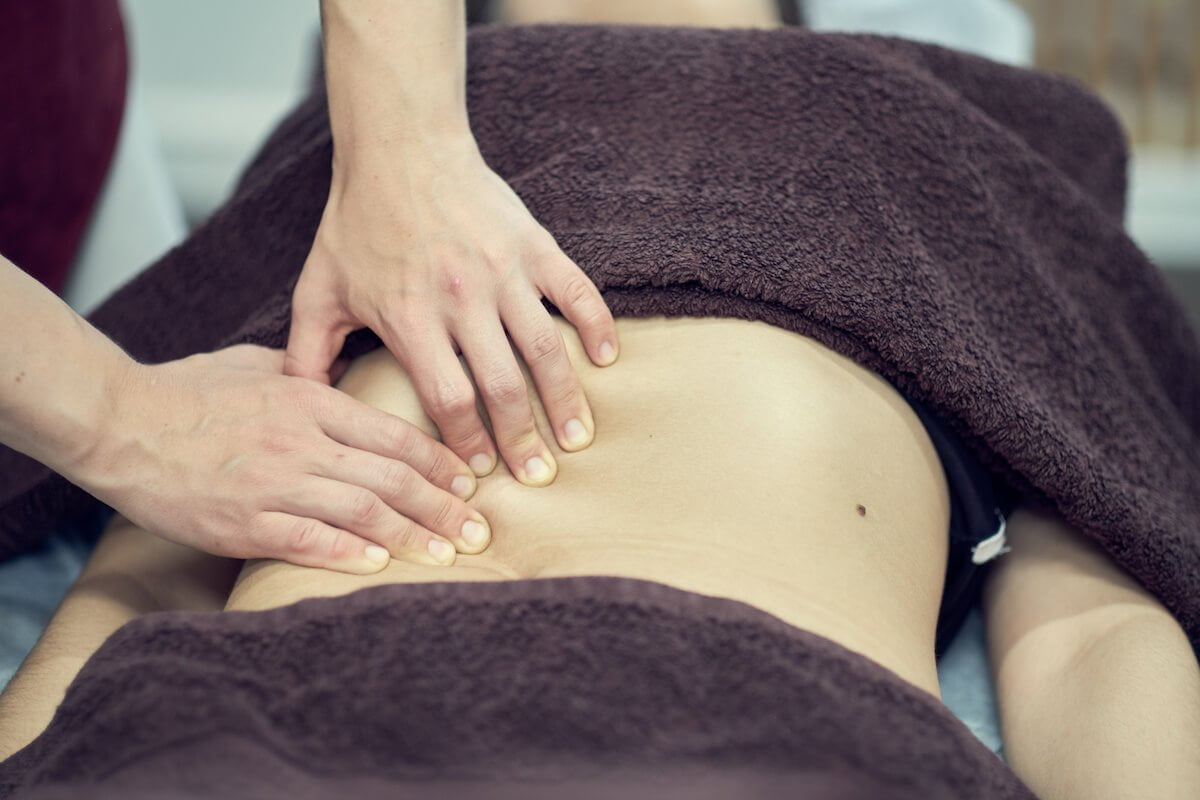 Can Liposuction and a Tummy Tuck Be Performed Together?
In a nutshell, yes, liposuction and a tummy tuck can be done at the same time. The decision to undertake both procedures at once may be based on many factors, including your specific medical profile, individual health and weight loss goals, and where fat is especially concentrated in the body (Remember, the decision to undertake one or both procedures should always be guided by an expert medical professional). Generally, there are two major ways in which liposuction and a tummy tuck are performed together:
Concentrated in the Abdominal Region
Especially in the case of 360° liposuction and tummy tucks, you may choose to focus your efforts on the midsection for a targeted approach. When this is the case, liposuction may be a bit more conservatively performed, to ensure that the tissue removal and tightening involved in a tummy tuck don't interfere with healthy functions like blood flow. 
Focused on Multiple Areas of the Body
Liposuction and a tummy tuck can safely and effectively be performed at the same time on multiple parts of the body. For those hoping to experience the benefits of liposuction in areas like the hips, thighs, or elsewhere, such procedures won't interfere with a tummy tuck procedure.
Benefits of Combining the Procedures
The combination of liposuction and tummy tucks can offer several benefits, including the following: 
A safe, versatile, and integrated approach combining multiple procedures to achieve your overall goals; 

The convenience of having both surgeries performed at once, rather than in separate installments with disparate recovery regimens; 

The ability to seamlessly combine additional procedures such as

fat transfers

with

360° liposuction and tummy tucks

; and

The achievement of results within a shorter time frame. 
Get the Resources and Options You Need
As is true of all surgical procedures, the importance of medical expertise and a proven track record of success in performing liposuction and tummy tucks cannot be overstated. As one of the only U.S. double board-certified plastic surgeons performing 360-degree liposuction to various areas of the body, Dr. Bernard Salameh is a trusted and innovative expert who also offers a personal approach. Schedule a consultation to receive the custom insights and recommendations you need to discover your healthiest and most beautiful self today.