The birth of a child changes the body's structure in ways you never imagined possible. Your stomach expands to fit your child, your thighs begin to feel stiff, and you may even notice that your ligaments and pelvic joints are softer. Breastfeeding is a great way to provide your child with nourishment and love, but many women wonder if it will affect the appearance of their breasts after they finish breastfeeding.
It's normal to worry about how your body will appear post-baby and after nursing. Breastfeeding can impact the appearance of your breasts, but no need to worry – there are ways to get your post-pregnancy body back!
Pregnancy Effects on the Body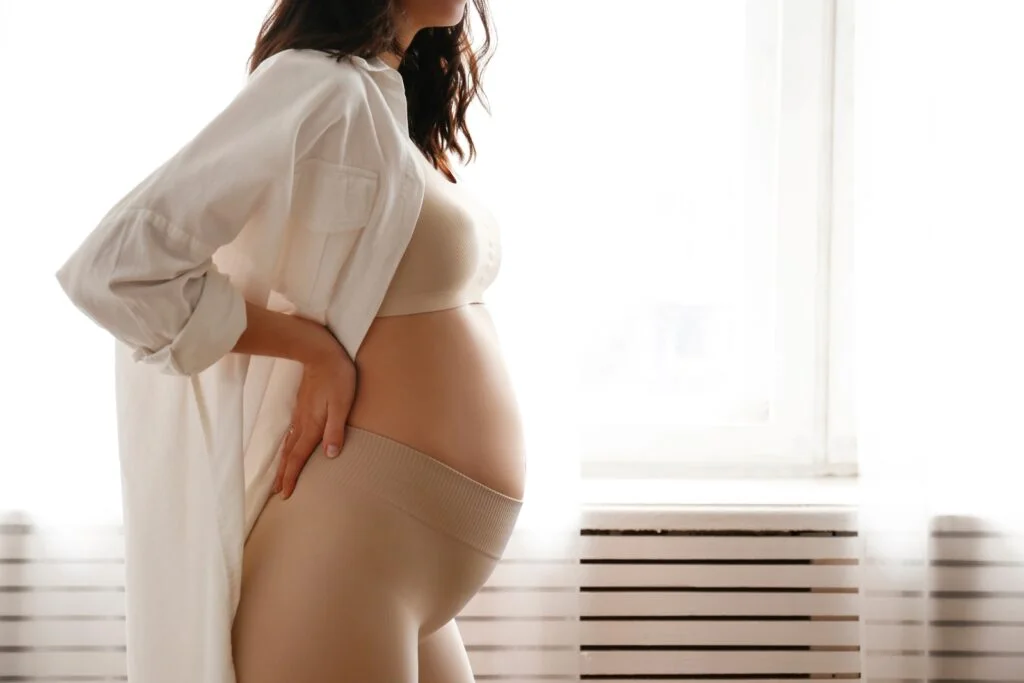 The birth of a baby can be the start of a new chapter in a woman's life, but this new stage may bring cravings, fatigue, nausea, and changes to your body shape. Many women undergo emotional changes during pregnancy as well. The occurrence of mixed emotions is a normal aspect of the process of motherhood.
As you get pregnant it is possible to develop stretch marks on your body, specifically in your stomach area where your skin is stretched out to accommodate the growing baby. The hormonal changes that occur during pregnancy can cause your nipples as well as the area surrounding them to become darker. The skin beneath and on top of your breasts may become hot and sweaty, and even dry and itchy because of the stretching of the skin.
Be sure to wear a comfortable, properly fitting, cotton bra during this time. a most comfortable, cotton bra and a properly fitting bra. Chances are, your breasts will increase in size during and after breastfeeding. If you're nursing, your breasts will shrink and expand every time you feed. Your breasts do not contain any muscles however, they're connected via ligaments that connect to the muscles of the chest wall. The ligaments stretch throughout pregnancy but don't tighten up again.
The result is that your breasts are likely to droop and they could never have the same size as they were when you were pregnant. When you stop breastfeeding the tissue that produces milk will be replaced with fatty tissue. It could take six months or more, however, prior to this, breasts may feel empty. It is recommended to support your breasts with an appropriate, comfortable bra.
Effects of Breastfreeding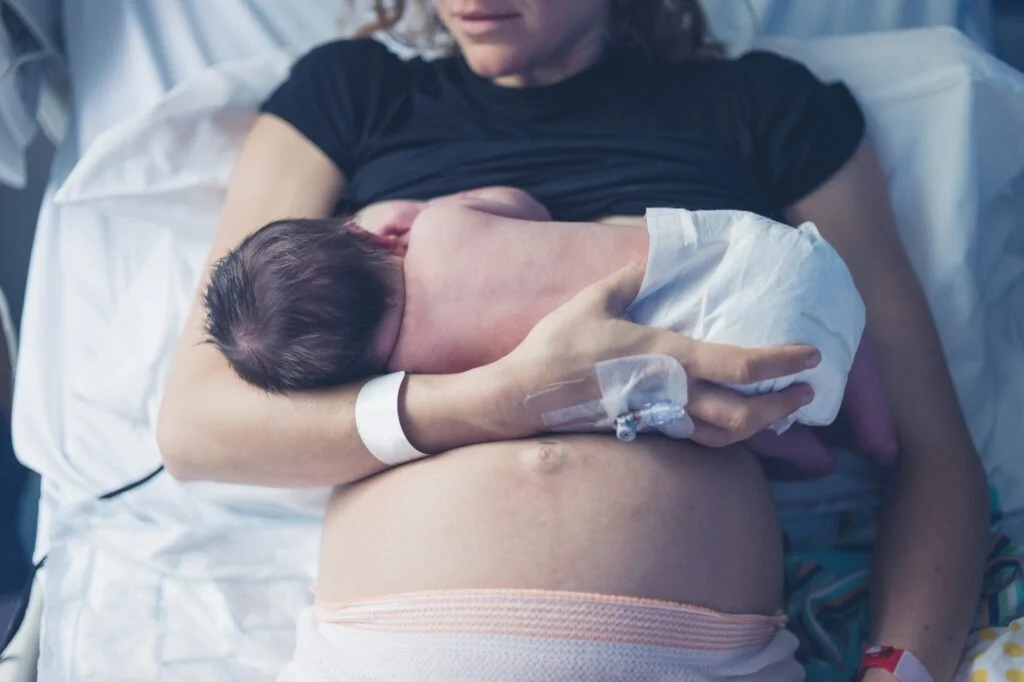 It isn't always easy to breastfeed. It's a skill that is learned so don't fret, the majority of problems can be solved. Changes in the breast and body are normal during the process of pregnancy and breastfeeding.
Our bodies need time to heal. One of the most common fears of women who are pregnant is that if they decide to breastfeed, they'll suffer from unwanted or unwelcome breast changes. Breasts that are filled with milk may feel hot and swollen. They may also feel lumpy, difficult, and heavy.
How do I Fix Saggy Breasts?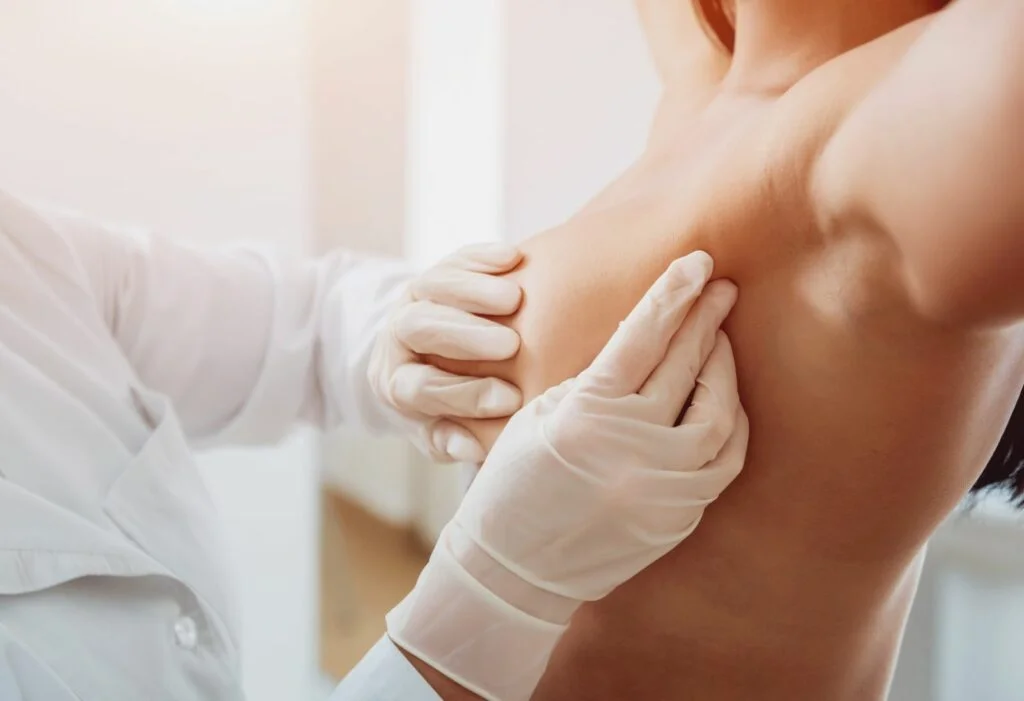 Each woman will experience a unique healing process when having a child. The kind of labor and birth you had affect how you adjust and how your body heals during the postpartum time. It generally is about 6 weeks before your body gets back to the pre-pregnancy condition. If you had a pregnancy or birth-related complication, recovery could be slower. It could take a while for your body to get back to how it was before you became pregnant.
Try to sleep and rest while your baby is asleep. Eat nutritious, healthy food as well as drink lots of fluids. Do not skip meals and make sure you prioritize your child and yourself. The process takes some time to heal from labor, birth, and childbirth, and it's crucial not to expect yourself to bounce back. Take your time while your body heals and you adapt to life with a child.
It is normal to gain weight during the course of pregnancy because your infant expands. However, it is crucial to ensure your health, in the long run, to be able to return to a healthy weight post-pregnancy. If you were overweight prior to the time when you were pregnant and want to shed some weight, consult your physician or a dietitian. If you think you're losing weight too fast It's also an excellent idea to speak about it with your doctor.
It's possible that you will not be able to recreate your pre-baby body with just diet and exercise However, there are ways to aid your body in recovering and adjusting to your brand-new body.
Breast Augmentation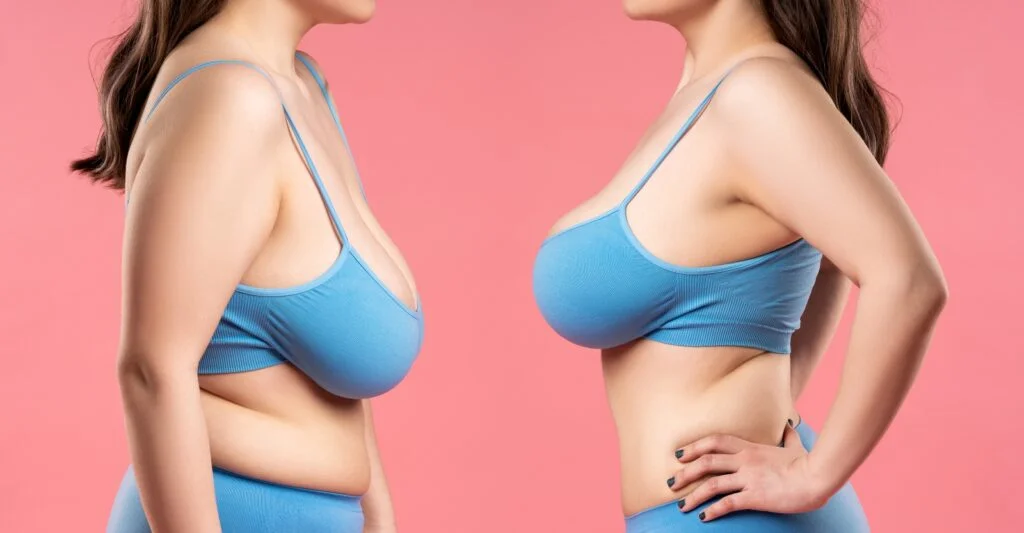 Many women wait to have breast augmentation until after pregnancy. However, it's not uncommon for women to have breast implants prior to becoming mothers. They then go on to get pregnant in a healthy way and successfully breastfeed their kids.
Regardless, your breasts will change during pregnancy. Post-pregnancy, breast augmentation or lift can help you return to the look that you're comfortable with. If you're interested in breast augmentation after childbirth, we recommend waiting until you are at least six months postpartum.
. Implants can help to restore the volume that was lost due to hormonal changes that occur during the lactation process and pregnancy. You don't have to be unsatisfied with your breasts! Implants or breast lifts are a great option for post-pregnancy women.
Our patients who've undergone breast augmentation after pregnancy say their confidence is increased greatly. They're left feeling more feminine and are able to wear clothing they'd never considered before.
Mommy Makeover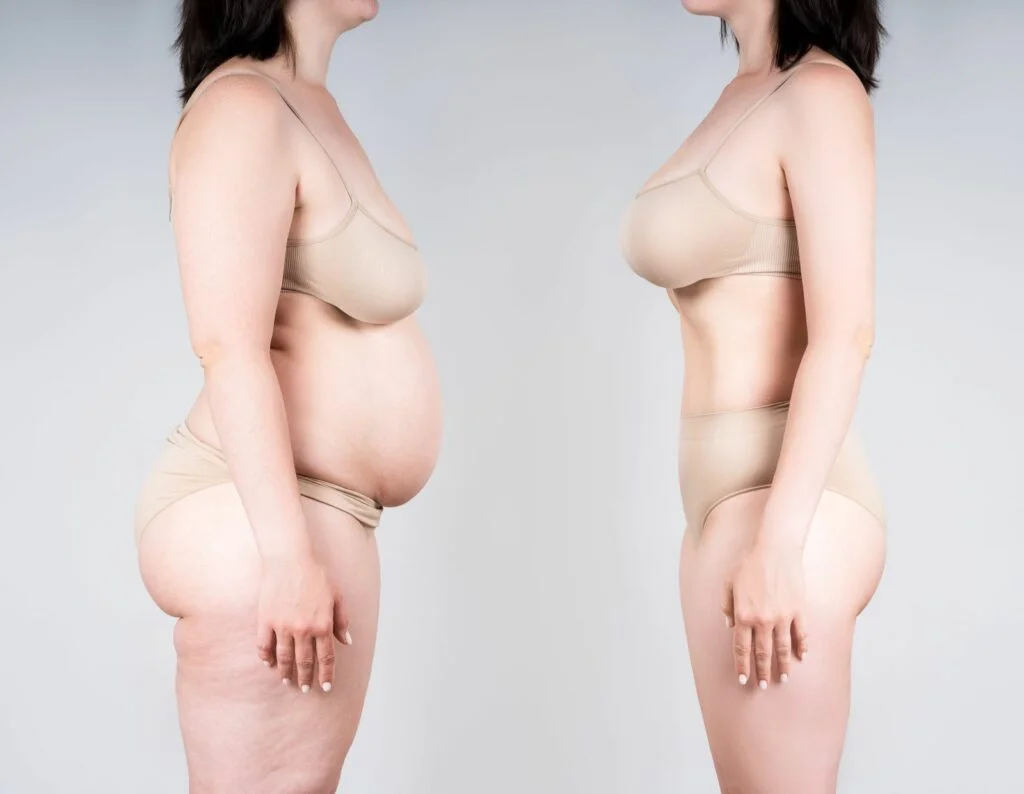 Motherhood is beautiful and amazing! But it does take a toll on your body. Sometimes, breast augmentation alone is not enough to get you back to your pre-pregnancy shape. Pregnancy, childbirth, and breastfeeding can cause wear and tear to the physique. Sometimes your exercise and diet regimen aren't enough to achieve the look you want.
Mommy makeover at Salameh Plastic Surgery Center is a combination of procedures that are for women who already have kids. Most of the time we do a combination of tummy tuck and a breast procedure, like augmentation or lift (or both).es. On the tummy tuck, we remove the extra skin, tighten the muscles and give a very low incision along with a natural belly button.
Our mommy makeovers also include a combination of 360 degree liposuction to the trunk as well as fat transfer to the buttock as a Brazilian butt lift. In some patients, we add labiaplasty where we remove the extra tissue on the labia or more known as vaginal rejuvenation.
Our doctors are America's top plastic and reconstructive surgeons. They are passionate about their work and assist patients to get the most effective outcomes with their procedures for plastic surgery. They continue to assist women to look and feel their best through a variety of cosmetic procedures such as breast surgery as well as body surgery including face lifts, rhinoplasty face surgery, fat grafting including labiaplasty, and many more.
The Top Breast Implant Surgeons Near Me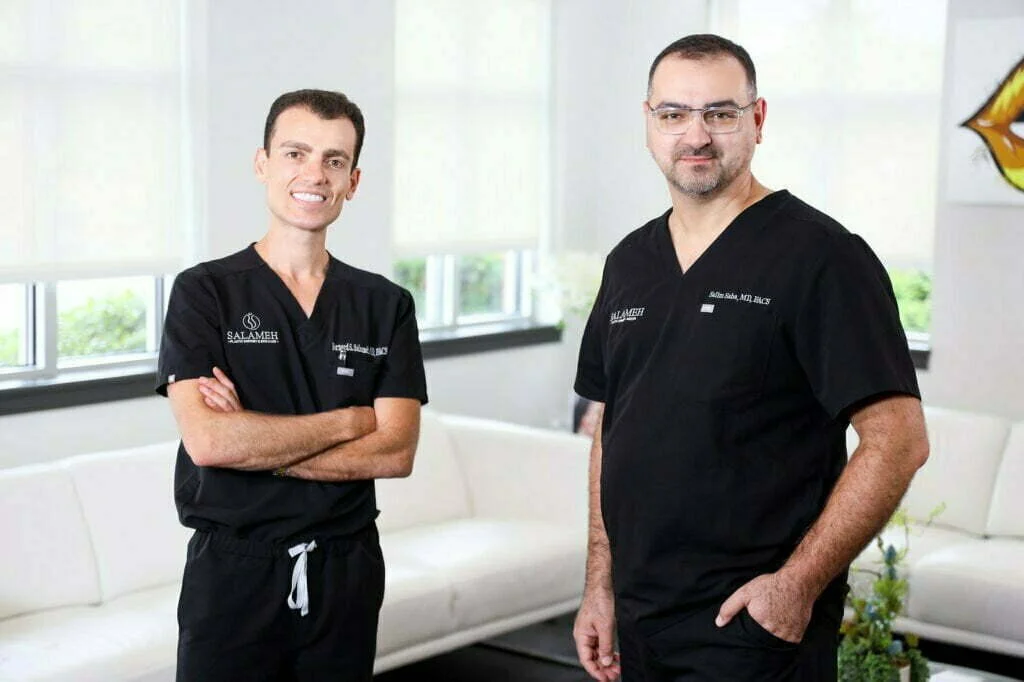 The highly skilled surgeons, doctors, and staff of Salameh Plastic Surgery Center have years of experience and have completed hundreds of surgeries on various patients. Two sites located in Kentucky and Indiana allows us to be more accessible for patients who want to undergo surgery like Lipedema, Liposuction, and various body, breast, and face surgeries. This makes it easier for our patients both locally and nationally.
Salameh Plastic Surgery Center was created by Dr. Bernard Salameh, MD, FACS, ABPS, ABS, ASPS a fellow of the American college of surgeons. As an experienced plastic surgeon who is double board certified who is certified with the American Board of Plastic Surgery as well as by the American Board of Surgery, and an active part of the American society of plastic surgery, Dr. Salameh is world-renowned in the field of plastic surgery as well as liposuction to treat lipedema. Dr. Salameh has received many honors and awards from his alma mater Yale University.
Dr. Salameh's doctoral partner is Dr. Salim Saba, MD FACS, ABPS, ABS, ASPS is also an associate with the American College of Surgeons, and a double board-certified plastic surgeon, certified by the American Board for Plastic Surgery as well as the American Board of Surgery as well as is a member of the American Society for Plastic Surgery. Dr. Saba brings his experience from all over the globe. Dr. Saba trained at the top institutions in America and has worked in several countries and across the United States. He is now one of the busiest and most well-known plastic surgeons in the nation.
Conclusion
Breast sagging is part and a common course of our lives, women undergo a variety of changes in their physiology after things like breastfeeding, pregnancy, or weight changes. Breast augmentation could be all that is needed to alleviate some instances of breast drooping for women with sagging, deflated breasts. The implant placement alone can cause your boobs to appear fuller and raise your nipples into a normal posture without the need for a breast lift.
A mommy makeover is a combination comprising two or three cosmetic and plastic surgery procedures, typically performed simultaneously, to improve the post-baby body, such as tummy tuck, liposuction, body lift breast augmentation (with implants), breast lift and/or breast reduction, labioplasty or vaginal rejuvenation. Doing both will eliminate the extra skin causing the breast to sag and at the same, the body makeover also removes extra unwanted tissues.
Aging and motherhood can cause breasts to sag, shrink, or otherwise change shape. It's imperative to live an active lifestyle, work out regularly, drink plenty of water and wear bras that are properly fitted and support your breasts. All of these steps will provide you with the best chance to prevent your breasts from sagging. If you're unhappy with your post-pregnancy body and want a little extra lift, we're here to help!
Considering breast augmentation or a full mommy makeover? Schedule a consultation now by clicking this link at Salameh Plastic Surgery Center or call us at (270) 228-3708.