Breast augmentation is one of the most well-known cosmetic procedures across the globe for a long time. A lot of women report significantly greater confidence and joy after surgery to enhance their breasts and say they are very satisfied with the outcomes of their procedures. One of the top plastic surgeons in Kentucky and the best clinic is Salameh Plastic Surgery Center, we assure each of our patients that we'll achieve the outcome they desire and deserve!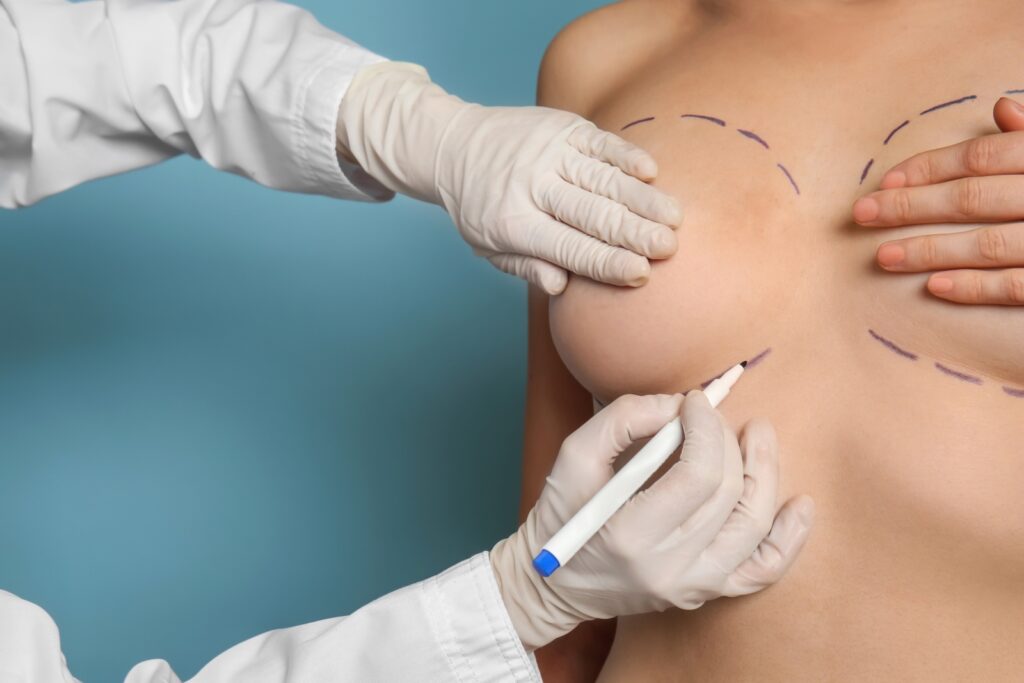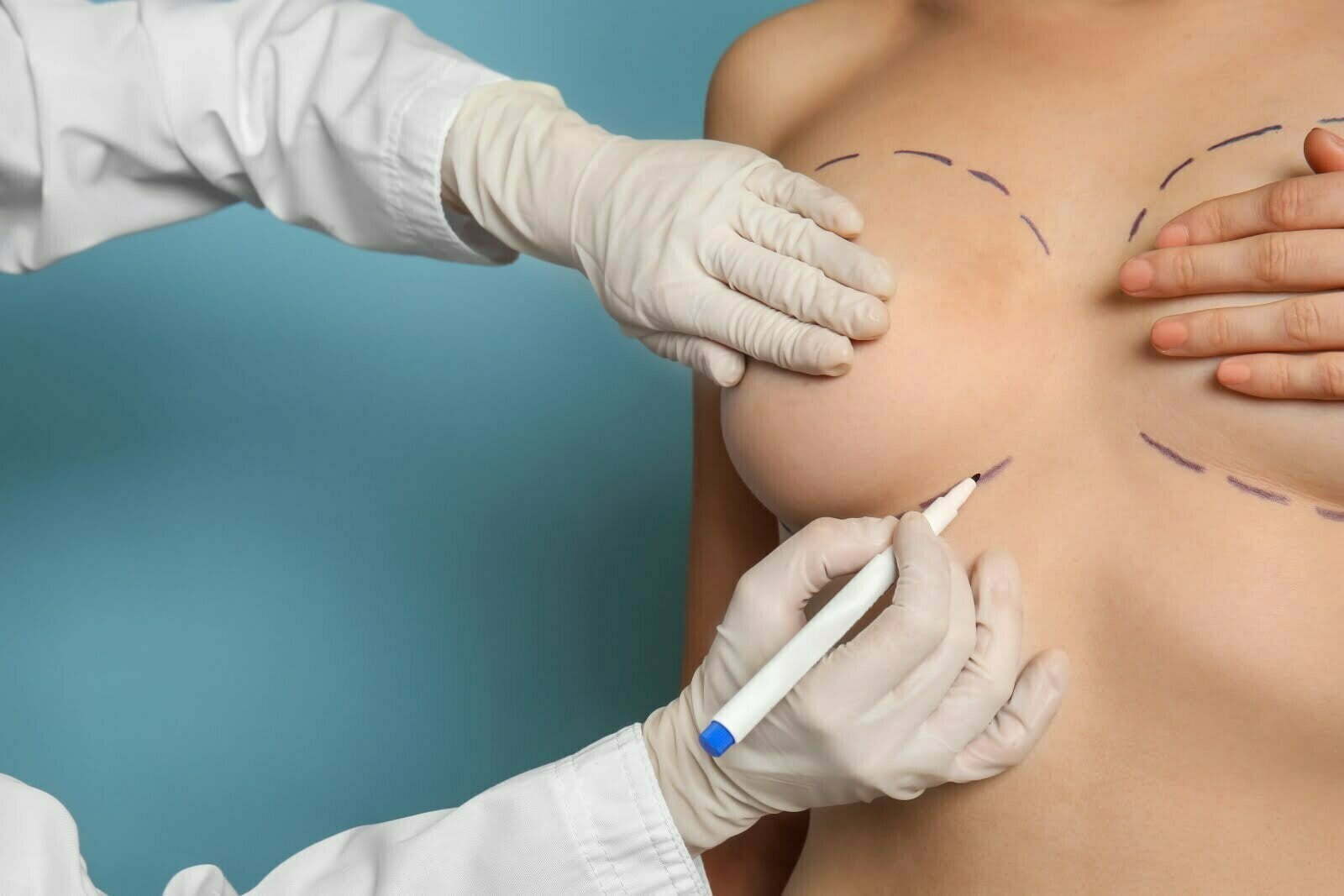 The procedure of breast augmentation can improve the appearance and size of breasts by using implants for breasts. The procedure can be carried out with only small scars that are hidden beneath the breast. The procedure can be done as a daytime procedure, which means you'll be able to go home on the same day. The recovery time for the breast augmentation procedure can be done at the convenience of your own home.
Breast augmentation surgery will help you achieve the perfect size of breasts for your physique. Additionally, it's the most effective option for treating tuberous breasts. Breast implants may be an excellent investment in your confidence, but when it's to the procedure the recovery time is one of the most important factors to take into consideration.
Breast Augmentation Surgery Before and After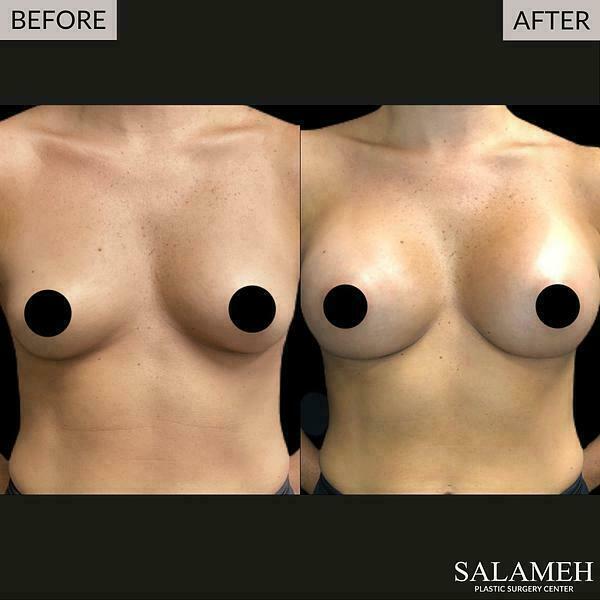 The implant is usually inserted through an incision below the breast. If you've had the option of a breast lift it may take longer for your breast implants to set and appear natural. While recovering from breast implants it is important to take care of yourself and get some rest.
Even if you're feeling well enough to continue with your day, make sure you relax. Make sure you follow the postoperative directions. This ensures faster, more efficient, and more normal recovery.
Recovery from breast implant surgery is about three months to fully recover. However, this can differ between patients. The recovery process is made easier by those close by who could assist during the process. The majority of patients can go back to work and return to regular activities within two weeks following surgery.
Preparing for Surgery
You should ensure that you have someone who can take you back home. Anesthesia and pain medications can render it unsafe to drive back home by yourself. Be aware of the specific procedure scheduled, as well as the risks, benefits, and alternative options. If you're taking a medication that prevents blood clots from occurring Your doctor might advise you to discontinue taking it prior to the procedure. Your doctor might also tell you to continue taking the medication. Be sure you know precisely what the doctor would like you to take.
Inform your doctor about all drugs and supplements you use. Certain medicines may increase the chance of complications during your surgery. Your doctor will inform you whether you should discontinue any medication prior to your surgery and when to stop it. Don't smoke. Smoking can delay recovery. Quit smoking for at least 1 month prior to your surgery. If you require help to quit consult your physician about programs to stop smoking and medications. These will increase your odds of quitting completely.
Be sure that your doctor and the hospital have copies of your advance care plans. If you don't have one, then you might want to create one. It allows others to know the health conditions you are undergoing. It's an excellent practice to have prior to any surgical or other procedure. The concept of advanced care planning is not only about old age. Any time an illness may make you sick enough to take your own health choices.
Day of Surgery
Follow the exact instructions on the time to stop eating or drinking. If you do not, the surgery could be canceled. If your doctor advised that you should take medication prior to surgery then take them only with one small amount of water. Have a shower or bath prior to coming in for surgery. Do not apply lotions or perfumes, deodorants as well as nail polish. Do not cut the surgical area.
Remove all jewelry and tattoos. Take off contact lenses in the event that you wear lenses. The doctor will employ markers to draw lines across your breasts. The doctor will draw these lines to alter the shape of your breasts. You will be able to rest comfortably and securely with your anesthesia specialist. The procedure will take two to four hours. You could have drainage tubes within your breasts.
During Breast Augmentation Surgery
For the implant to be placed the surgeon who will insert it will cut an oblique cut (incision) in three locations The crease beneath the breast (inframammary). Under your arm (axillary). Near your nipple (periareolar)
After cutting an incision, the surgeon will then separate the tissues of your breast from the connective tissue that surrounds your chest. This will create a pocket behind or directly in front of the outermost muscle of your chest wall (pectoral muscle). The surgeon will then insert the implant in this pocket, and place it behind the nose.
Saline implants are put in empty and they are filled with sterilized salt water after they're placed. Silicone implants are filled using silicone gel. Once the implant is in position the surgeon will close the incision, usually using stitches (sutures), and then bandage it with skin adhesive as well as surgical tape.
After Breast Augmentation Surgery
The majority of breast augmentation procedures involve general anesthesia. This means that you're sleeping during your procedure. After the procedure is completed you'll be moved to a recovery area. Then, you'll gradually wake up while medical personnel closely monitor you. You'll probably feel tired. If implants were placed beneath the pectoralis muscle, you could be experiencing muscle aches or tightness within the region. As muscles relax and stretch and relax, the pain will lessen.
Following the procedure, there may be nausea, fatigue, soreness or tightness of your chest, and an increase in sensitivity in your breasts. It is also possible to experience bruises and swelling that will diminish as time passes. After surgery, it is necessary to take a few or more hours inside the postoperative area until the anesthesia completely is gone.
It is vital that you get an alternate transportation option with an experienced friend or family member who will be there to assist and assist your needs for a few days after surgery. Within those first 24 hours following surgery, you might experience intense discomfort and pain. It is recommended to take pain relievers over the counter in the manner instructed, such as Acetaminophen, is suggested. Your doctor might prescribe pain relievers or muscle relaxers to ensure your comfort.
Day One
If you awake after surgery, you'll have small amounts of swelling and bruises. Additionally, you'll wear a compression garment. It is a good idea to wear it 24 hours every day since it assists to reduce swelling.
The majority of breast augmentation operations are done as a day-case at the hospital. That means that you can return home following your procedure. It is likely that you will feel sleepy and dizzy due to all the anesthesia. It is essential to make arrangements for someone to take you home and care for your needs during the first 24 hours following the surgery.
Day Two
Dr. Salameh or Dr. Saba plastic surgeon at Salameh Plastic Surgery Center will likely prescribe pain medication. Your surgeon could suggest receiving an injection or a pain pump to help ease the discomfort during the first 72 days. In an initial couple of days, women are able to manage their postoperative discomfort using over-the-counter painkillers. Additionally, most women can return to work within 1 week following surgery.
The doctor you see will likely prescribe pain medication and your surgeon could suggest receiving an injection or a pain pump to help ease the discomfort during the first 72 days. In an initial couple of days, women are able to manage their postoperative discomfort using over-the-counter painkillers. Additionally, most women can return to work within 1 week following surgery.
Days Three to Four
You are capable of moving around slightly more, and you will begin to feel better. Rest as swelling and bruises will be most severe on days 3 and 4. The doctor may have prescribed medications to ease the discomfort. There may be a small amount of bleeding on the sites of the incision. That's normal. However, if you're worried about bleeding, speak with your surgeon.
The swelling and bruising can continue for several days. It is possible to continue taking medications for pain during this time. These medications alleviate or ease muscle soreness, headaches, and joints, as well as other discomforts and pains. There are numerous pain relievers that each have its advantages and disadvantages. Certain kinds of pain are better suited to specific medications than others.
Day Five to Six
The skin around your breasts could begin to itch when the scar and wound tissue heal. Be careful not to scratch the areas that are itchy. During this period it is important to take regular treatment of your scars and adhere to your doctor's instructions. It is vital to remain in contact with our plastic surgeons in Bowling Green KY to let them know of any unusual issues and to solve any problems or concerns you may have.
It is also crucial at this point to consult your doctor if you experience any irregularity, like chronic pain that is persistent and constipation, bloating, and fatigue that lasts more than a few days and the pressure keeps getting more severe. 
Day Seven
After seven days, your surgery dressings will be removed and you can clean your breasts with mild soap. The treatment for Stratamed scars could start in this area and your nurses will instruct you on how to use this product. You'll need to use the compression clothing supplied to you for 6 weeks.
It is expected that you will feel better at the end of the first week of healing. Salameh Plastic Surgery Center encourages gentle walking as soon as you feel comfortable. This will help maintain proper circulation of blood and will help to stop blood clots from occurring. Listen to your body's signals and take a break if you feel that you must.
Two Weeks Into Breast Augmentation Recovery
At this point, you ought to have the ability to walk with ease. It is possible to carry out most of your routine activities with no discomfort or pain. But, you must be cautious about strenuous and intense exercises. Doing too much and too soon could result in excessive swelling, bruising, and fluid accumulation as well as wound healing and even infections.
Your breast implants should begin to settle into their new place. The incision should be shut and the scarring will begin to heal as well. If you're working an occupation that is physically demanding it is necessary to stay off work for a period of 3 weeks or more. Also, you'll need to stay away from extreme physical exercises, such as running.
Six Weeks After Breast Augmentation Surgery
In the following weeks, you'll begin to notice a noticeable upper fullness in your breasts. The top of your breasts will begin to swell initially, but the swelling will begin to fade down in about four weeks. The soreness that you feel within your chest area, similar to when you've pulled muscles, will begin to fade over the next couple of weeks.
If the signs and pains of healing persist throughout the first four weeks and don't seem to be manifesting signs of healing consult your surgeon. At six weeks the tenderness and pain should have gone away. Implants may be resting in your chest high – this is normal. They will settle into their place over the next months.
Twelve Weeks Into Breast Augmentation Recovery
All incisions should be treated and healed, and scars will begin to disappear. Three months after surgery the implants on your breasts should fall and be able to settle. At this point, you should be able to intensify your activity, such as running after your breast implants.
At this point, the implants you will find have settled into their normal position. A new capsule will start to grow around the implants below the breast and the muscle tissues. Consult your physician if you remain in a state of being unable to return to exercise after 3 months. Each body heals at a different rate. Your doctor will inform you when you are able to return to regular activities.
Six Months After Breast Augmentation Surgery
Six months after your operation, you should be feeling normal. Be aware that scars may take as long as two years to heal completely. This complete recovery signifies the complete healing of tissues, cells, and nerve endings. They require the most time to complete a full recovery. After one year the nerve endings in your body should recover, and the sensation within your breasts will be restored.
The reactions, from changes in posture and discomfort or dull pain, will diminish slowly as your breasts begin to settle into a more stable posture. Your symptoms should go away after a year and your breasts will assume their final form as well as appearance, posture, and shape.
Tips For a Speedy Recovery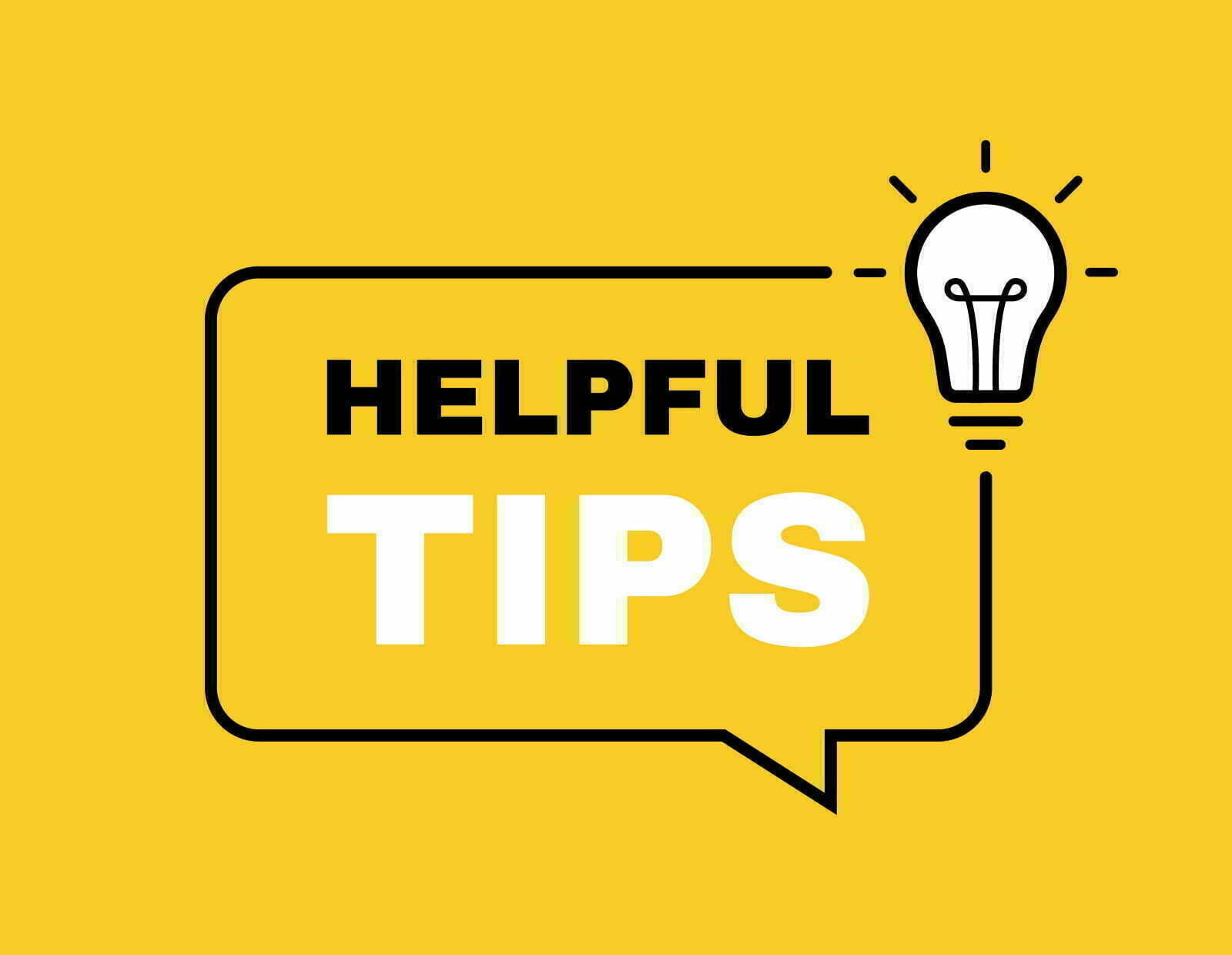 We don't want you to experience pain and discomfort for a long period of time. These are instructions made by Dr. Salameh, one of the top plastic surgeons in Kentucky, to also serve as countermeasures for you to speed up your recovery process for you to be able to go back to what your normal daily life is. 
Recovery Bras
The compression clothing you wear following your breast lift or breast augmentation ensures even pressure on the area of treatment, which helps prevent the build-up of fluids. The garment can also help your body absorb the accumulated fluid. Without it, post-operative swelling may last for longer than is necessary. A compression garment can reduce the risk of the appearance of bruises by preventing blood from flowing toward an area of skin. This reduces visible bruises.
It also assists in preventing bleeding blood clots. Clotting in the blood is a major danger with all surgical procedures. The good news is that compression garments aid in promoting healthy circulation, which reduces the risk of complications caused by blood clots. A healthy blood flow plays a crucial role in wound healing and lowers the risk of developing infections.
Incision Care
Infection-free incisions are the top priority in healing. The bacteria love moisture, so patients need to keep their incisions dry and their skin around them. To reduce swelling patients are able to apply frozen packs on the breasts' tops. Rinse the area every day with warm water and rub it dry. However, care should be taken to ensure that the locations of the incisions remain clean and dry while the icing.
If your doctor has given specific instructions on how to take care of your wound, follow these instructions. Avoid using hydrogen peroxide or alcohol, as they can slow the healing process. It is possible that you are wearing a bandage that is tight following surgery. Your doctor will let you know when it is time to start wearing a bra that is specially designed. It is necessary to wear the bra every day for several weeks, with the exception of when you shower.
Discuss with Dr. Bernard Salameh if it's okay to wear an underwired bra. You may want to consider buying a bigger bra. Your current bra is too small and causes too much pressure on your healing incision. If there are strips of tape around your incisions keep the tape in place for one week or until it is removed. Follow the instructions of your physician to take off the tape.
Medication
Dr. Salameh will inform you when and if you are able to take your medicine again. Also, your doctor may provide directions on how to take any new medications. If you have stopped taking aspirin or a different blood thinner the doctor will advise you when to begin taking it once more. Follow the pain medication exactly as prescribed. If your doctor prescribed prescription medication for pain then take it exactly as directed. If you're not using prescribed pain medication consult your physician to determine whether you are able to take an over-the-counter medicine.
If you feel that the pain medication you are taking makes you sick to your stomach. Consume your medication after eating (unless you've been advised by your physician to instruct the contrary) Or ask your physician for a different pain medication. If you were prescribed medication for nausea, you should take the prescribed dose. If your doctor has prescribed antibiotics, use them according to the directions. Don't take them off because you are feeling better. You must follow the entire course of antibiotics.
Eat Nutritious Foods
Protein is the most important ingredient in the production of new blood cells, as well as collagen. Collagen is the main building component of skin, muscles, tendons, and bones. The physical structures require healing after surgery. Protein is essential for building a healthy immune system. Women should aim for 1.2 grams of protein for each kg of weight each day. This means that a 120-pound (54-kilogram) woman needs to consume around 65g of protein a day.
Men's protein requirements are typically greater around 1.5 grams per kg of body mass each day. For instance, a 150-pound (68-kilogram) man needs to get around 100 grams of protein each day. Fish, eggs, turkey, chicken, beef tofu and low-fat yogurt, nuts beans, quinoa, and quinoa are all great sources of protein.
Consume fruits and vegetables which are rich in vitamin A Vitamin C, selenium, vitamin A, and manganese. These nutrients all combat what's known as free radicals. Free radicals can be found within the body's tissues as a natural reaction to stress (like surgeries) and may cause tissue damage and delay the healing process.
Vitamin A is found in spinach and kale, and Vitamin C is found in citrus fruit as well as green peppers. Mushrooms, cabbage, and spinach all contain selenium. The fruits of the rainbow, such as pineapples, raspberries, and bananas are also good Manganese sources. If you're eating a wide variety of bright fruits and veggies daily you can be confident that you're getting the nutrients that you require.
It is important to stay well-hydrated. Drink a minimum of 64 ounces of water per day. 80-100 Ounces is more effective. Also, you may be aware that your bowel movements don't seem to be regular following surgery. This is normal. Make sure you avoid constipation as well as straining during the movement of the bowels. Get a fiber supplement. If you're not having any bowel movements after several days, you can take a mild laxative.
Top Plastic Surgeons in Kentucky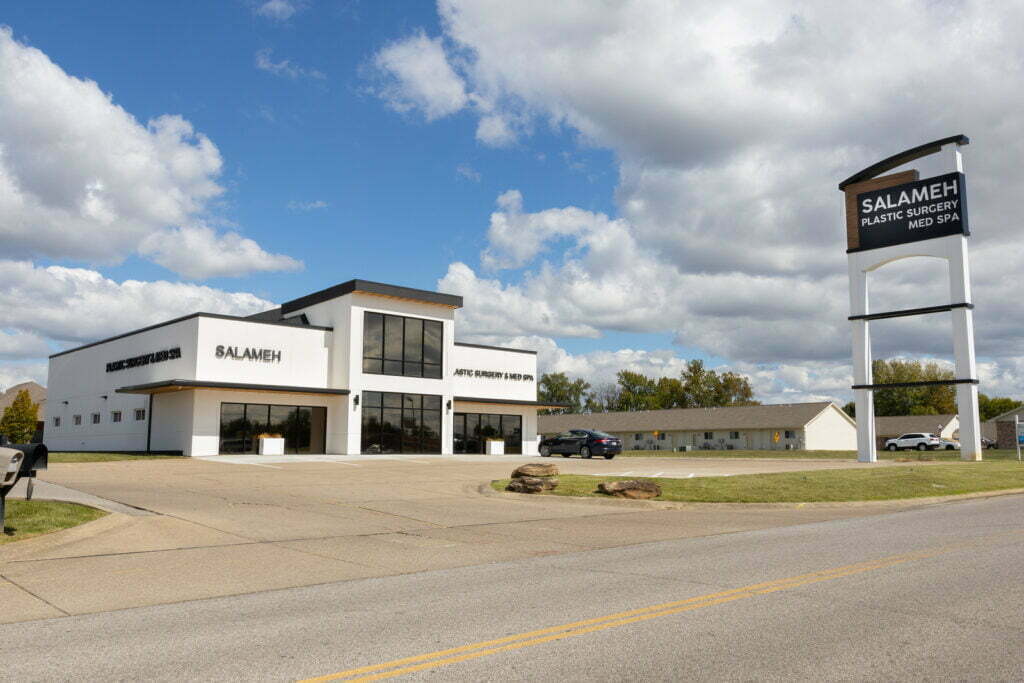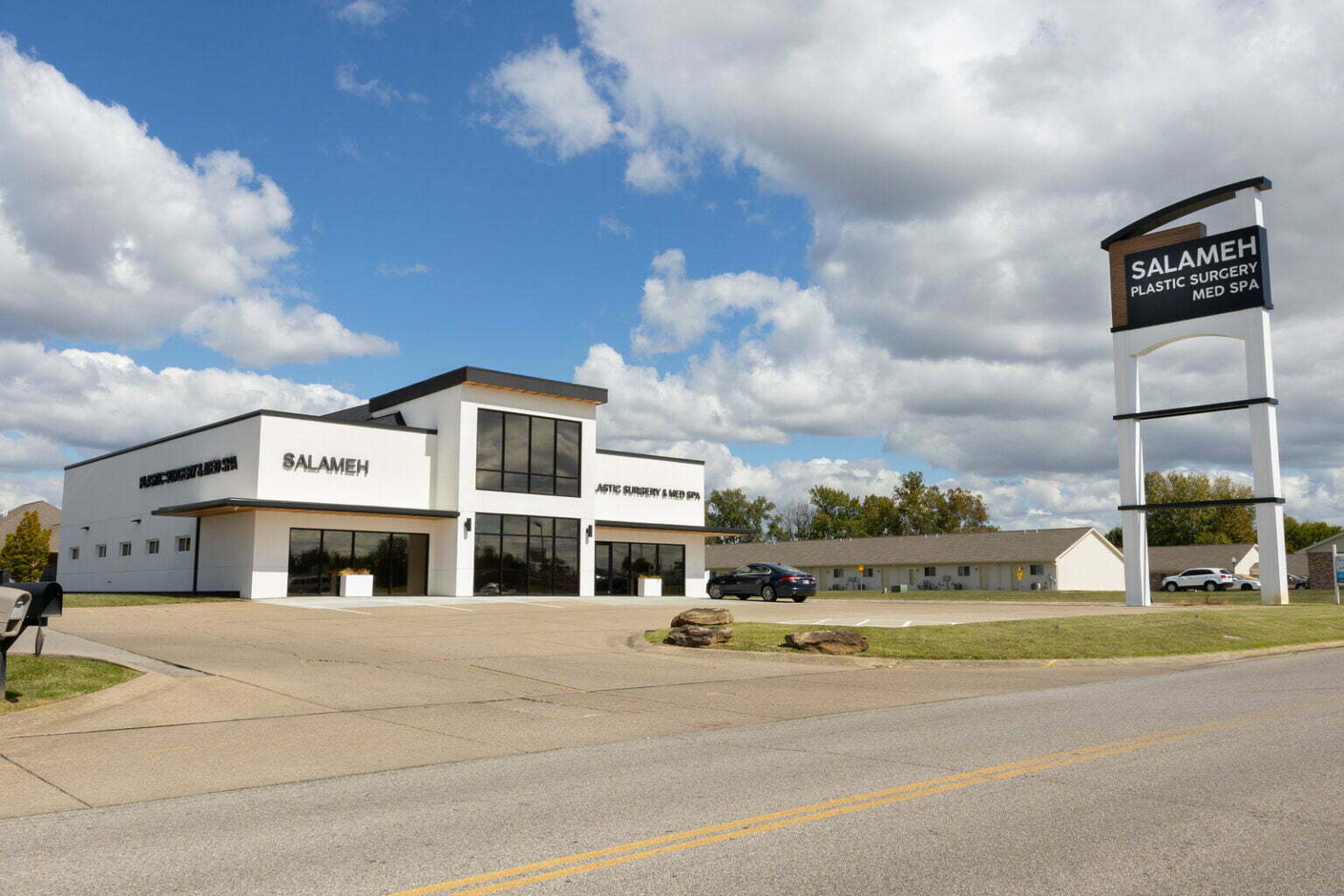 Breast augmentation is a type of cosmetic surgery that can transform a woman's appearance by creating larger breasts or even reconstructing breasts after mastectomy. It's also known as breast expansion, breast reconstruction, or breast implant surgery. In the Salameh Plastic Surgery Center, our team of experts can make your breasts look naturally firmer and bigger!
Salameh Plastic Surgery Bowling Green KY and Salameh Plastic Surgery Newburgh Indiana tummy tuck starts at $5,900. We are also plastic surgeons that accept patientfi and credit care. The price includes all post-op and pre-op treatment, operating room charges, anesthesia fees, and surgery fees. 
The top plastic surgeons in Kentucky at Salameh Plastic Surgery Center have years of expertise in the field and have performed hundreds of surgeries on various patients. The fact that we have the best plastic surgery in Evansville, Indiana, and Bowling Green allows it to be more accessible for those who want to undergo surgery like Lipedema, Liposuction, and various breast, body, and facial procedures. 
Conclusion
Many women claim that it can take 3-4 months for all swellings to disappear. there might be some bumps or areas that you feel. It is usually an expected aspect of healing. Although swelling can go away within the first couple of months, the marks from surgery can take nearly one year to disappear and become completely smooth.
Discuss with our plastic surgeons Bowling Green KY, as well as our plastic surgeons Evansville Indiana who implant breasts about any methods for treating scars that they suggest, and then use them according to the instructions. Many patients report that the healing time is less than in other surgical procedures. But, it's essential to know the duration necessary to recuperate. Be sure to follow the guidelines of your surgeon to ensure you can get your optimal outcome!
At Salameh Plastic Surgery Center, we are plastic surgeons that accept payment plans for our patients right from consultation through different surgery. Our plastic surgeons Evansville, Indiana location also will provide you with the most effective breast implant options, and a memorable experience! We also offer breast reduction with lift and implants, upper back liposuction, tummy tuck apron surgery, and body shaping liposuction. We are also plastic surgeons that accept patientfi and credit care.
If you're concerned about the procedure you can visit us at Salameh plastic surgery Bowling Green, KY, and Salameh plastic surgery Evansville, Indiana.
Or schedule a consultation with our top plastic surgeons in Kentucky by clicking this link at Salameh Plastic Surgery Center, or call us at (270) 904–7791.