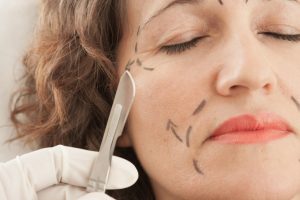 It's no secret that plastic surgery is a popular practice in America, but some procedures are more popular than others. Whether you're aiming for Kardashian-level curves or a more youthful looking face, here are a few of the most popular cosmetic procedures performed in 2015.
Breast Augmentation
Of the five most common cosmetic procedures performed on women in 2015, breast augmentation tops the list. It's followed by liposuction, tummy tucks, breast lifts, and eyelid surgery. Breast augmentation can be done for a number of reasons, but the most common is to attain or maintain a more youthful appearance in the bust area.
Liposuction
Liposuction comes in at a close second to breast augmentation as one of the most popular cosmetic procedures performed in the United States. The vast majority of people who undergo this procedure have fatty tissue removed from the abdomen, under the arms, or the backs of legs.
Rhinoplasty
Believe it or not, nose reshaping was the most common cosmetic procedure performed on male-identifying patients in 2015. Whether for medical or aesthetic purposes, the number of rhinoplasty procedures performed was extremely close to the number of liposuctions performed in 2015.
Eyelid Surgery
One of the most common cosmetic procedures performed on the face is eyelid surgery. This can help fix drooping lids, crow's feet, and other common cosmetic issues that may be uncomfortable for patients.
Tummy Tuck
Tummy tucks are most commonly performed on female-identifying patients, and most often after a pregnancy. This procedure involves removing excess fat and skin from the abdomen to create a firmer, flatter appearance in the stomach area.
Facelifts
Facelifts nearly tied with tummy tucks on the list of most popular cosmetic procedures performed in 2015. Facelifts can involve anything from a simple lift at the temples to a complete lift from the jaw to the forehead. This procedure is most commonly used to mask the appearance of sagging, wrinkling, and aging skin.
The list of cosmetic procedures goes on and on, but these are a few of the most popular from the last year. Only time will tell what the next cosmetic surgery trends will be.