Do you now weigh more than you did before the pandemic lockdown? Or are you just finding it harder to lose weight as you get older? The core concepts of an effective weight loss plan are working out and eating a healthy diet. Sometimes, genetic factors and life can lead to stubborn fat deposits that diet and exercise cannot eliminate. If you want to make your love handles go away, liposuction could be a good option for you!
In the United States and other parts of the world, liposuction is one of the most popular cosmetic surgical operations. There are some areas where the fat just won't move, regardless of how well you eat or how much you exercise. An effective approach to shape and contour a certain body part that you're not content with is through a liposuction operation.
Patients who struggle with concentrated fat deposits, usually in the thighs, waist, or lower tummy, will find this treatment to be the ideal solution. The majority of patients can benefit from this treatment, which has one of the best patient satisfaction ratings.
What is Liposuction?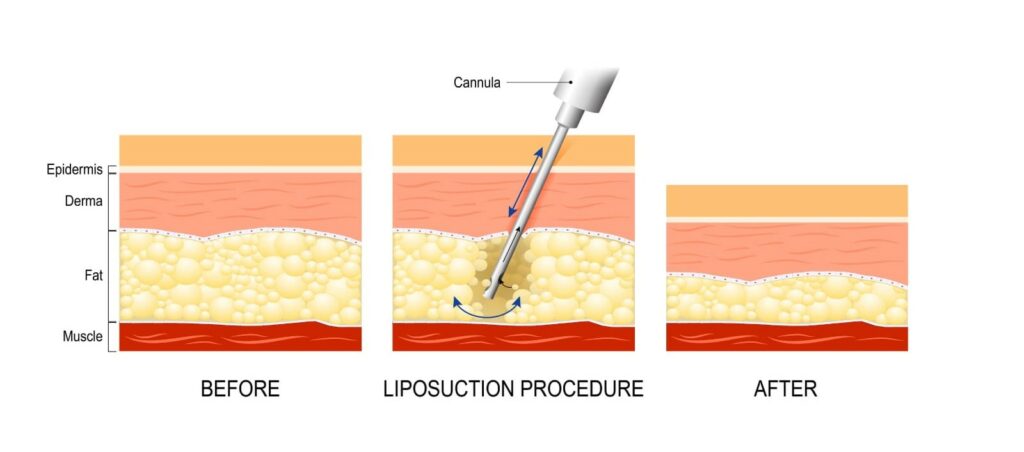 Want the answer to the question of how to lose upper belly fat in a week, well this is the fastest way it could be. Liposuction, sometimes referred to as lipectomy or lipoplasty, is a technique that reduces unwanted fat deposits to thin and reshape particular body parts, improving the proportions and curves of the body. The thighs, buttocks, abdomen, arms, neck, and area beneath the chin are typical targets.

Traditional liposuction is a procedure that removes specific, unequal fat deposits from specific areas of the body. Up to 5 liters of fat can be effectively suctioned out during a single session of liposuction. Repeated treatments may be needed, depending on how many locations need to be treated.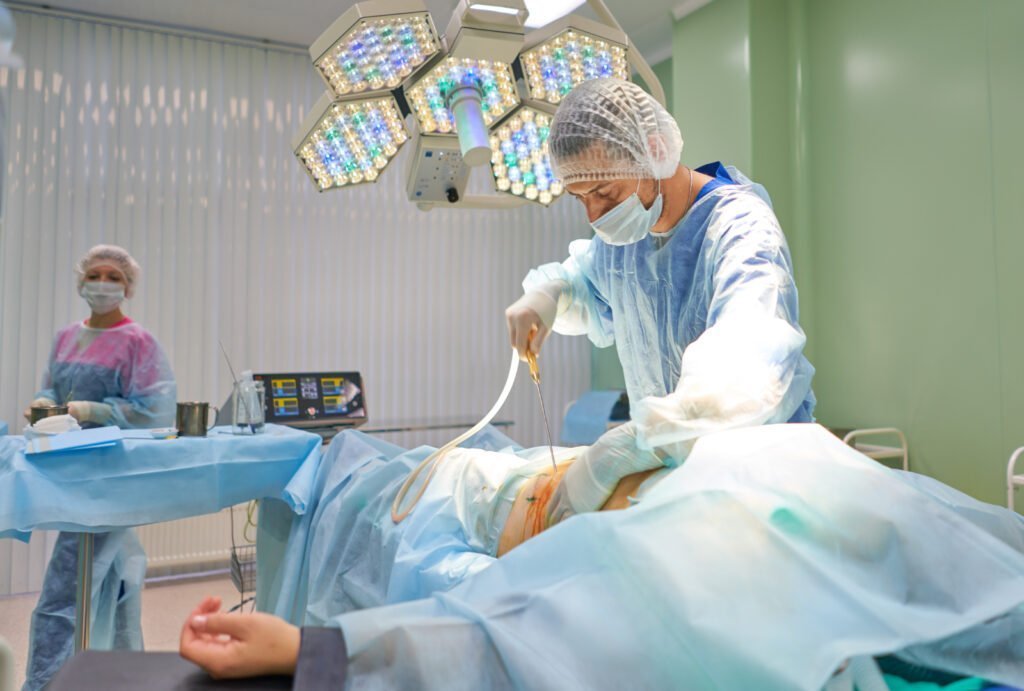 There are three techniques in doing liposuction, one is the method of Suction Assisted Lipectomy (SAL) where vacuum suction is used to remove fat from the body. Depending on how much saline salt solution is injected into the operation site before the process starts, SAL might be dry, wet, or tumescent. Even though age is not a major factor, older individuals may have less elastic skin and may not see the same outcomes as younger individuals with tighter skin.
Another method is Ultrasonic Assisted Liposuction (UAL) which before using SAL to remove the liquid fat and smooth the borders of the treated regions, employs ultrasonic energy to liquefy the fat cells. And lastly, Power Assisted liposuction (PAL) method employs an oscillating razor powered by a motor to remove fat via a vacuum.
Since liposuction is a customized technique, not everyone may be a good candidate. Never make a decision without first consulting your specialist plastic surgeon. Your plastic surgeon will evaluate your situation and general health before planning the best course of action for you. People who are a healthy weight, and have firm, elastic skin, and localized pockets of extra fat respond well to liposuction.
What is SAFE Lipo?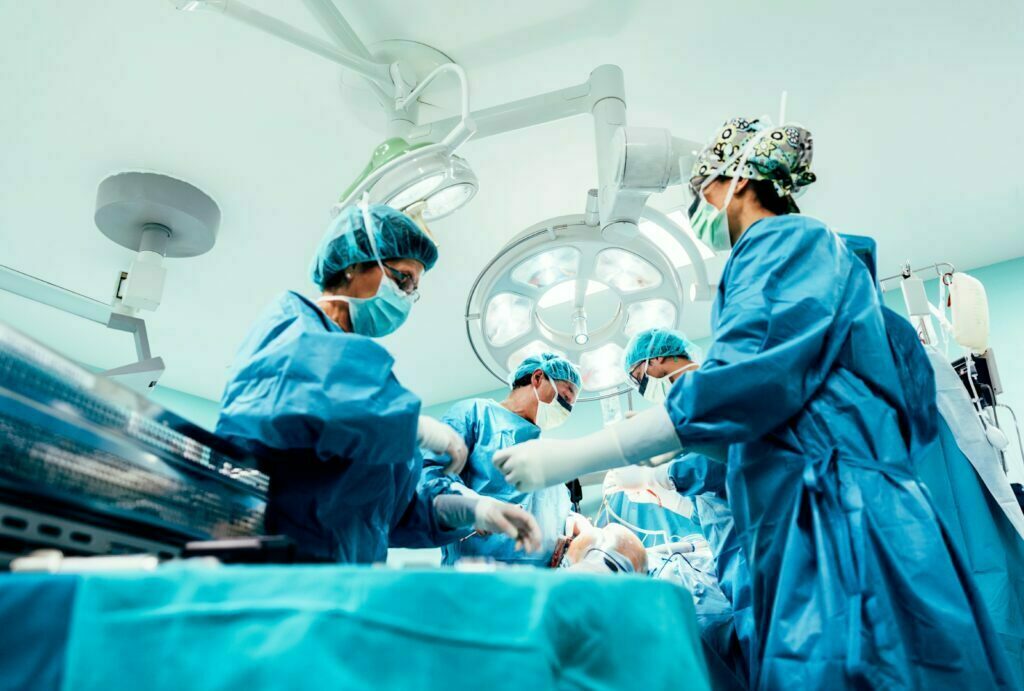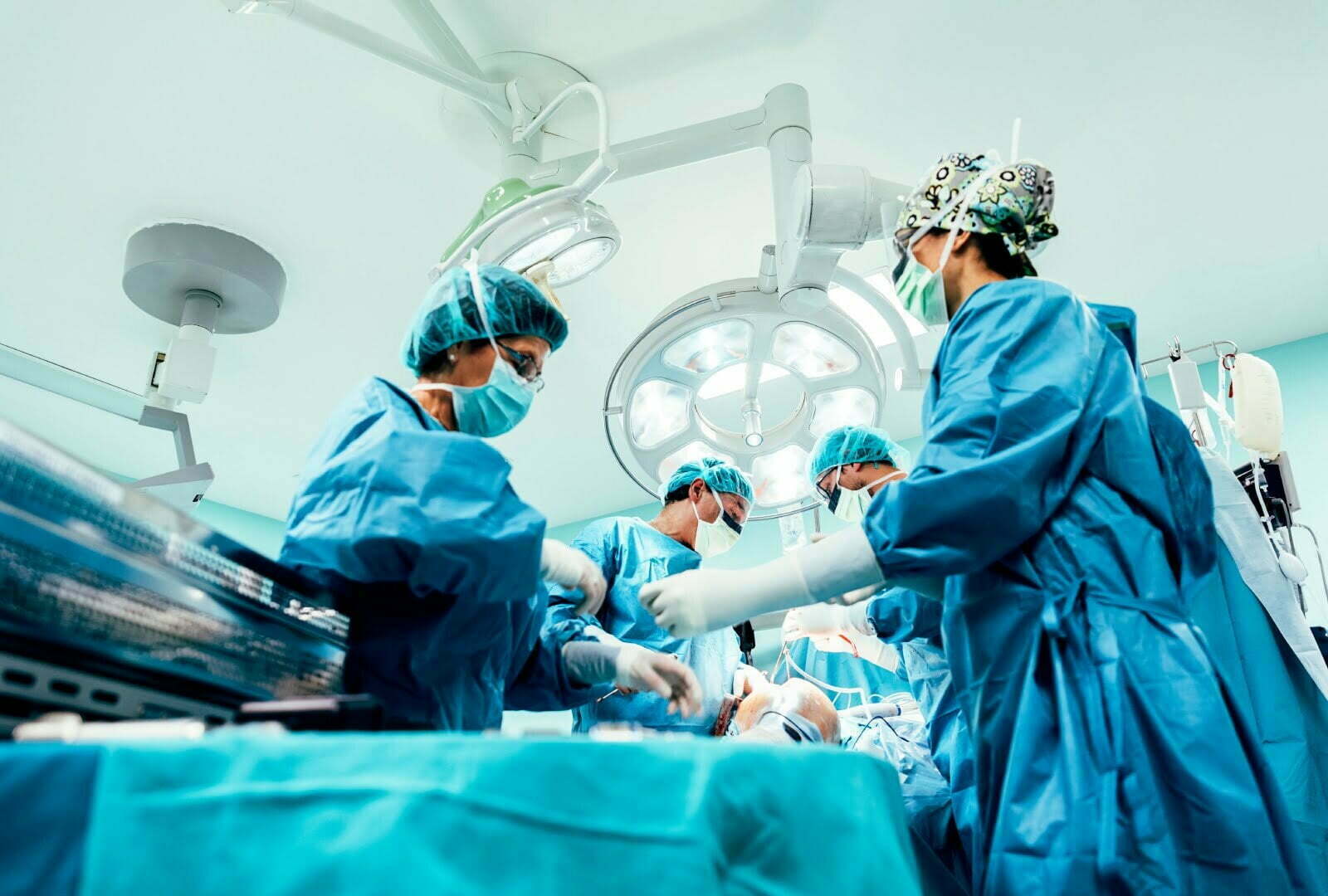 Body contouring using the separation, aspiration, and fat equalization (SAFE) liposuction technique minimizes damage to neighboring structures. Because the separation of the fat is done separately from the suctioning and there is no harmful heat that can cause burns or severe internal scarring to worry about, the SAFE lipo procedure has more control over the removal of the fat than any of the three techniques mentioned above.
The process, known as Fat Equalization, is the other progressive development in this technique. As the final phase, Fat Equalization uses some of the remaining fat to perform internal micro-fat transfers, essentially, to ensure that the contours are as smooth as possible when everything heals. None of the alternative methods deal with this problem.
Blood arteries, nerves, and connective tissue are minimally disturbed when employing a vibrating wand that moves more gently through the tissues. The fat droplets are shaken free from the supporting web by the vibration, making it simple to suck them away. Unfortunately, power-aided liposuction results in an uneven collection of fat, which can cause puckering and scarring. This is the issue that SAFE liposuction was designed to address.
Additionally, upper belly fat liposuction and lower belly liposuction are also used for SAFE liposuction. SAFE lipo can also be combined with other treatments like a breast lift or tummy tuck. Additionally, it is applied during fat grafting surgeries or secondary revision treatments on patients who weren't satisfied with the outcomes of their initial liposuction
Reminders From Salameh Plastic Surgery Center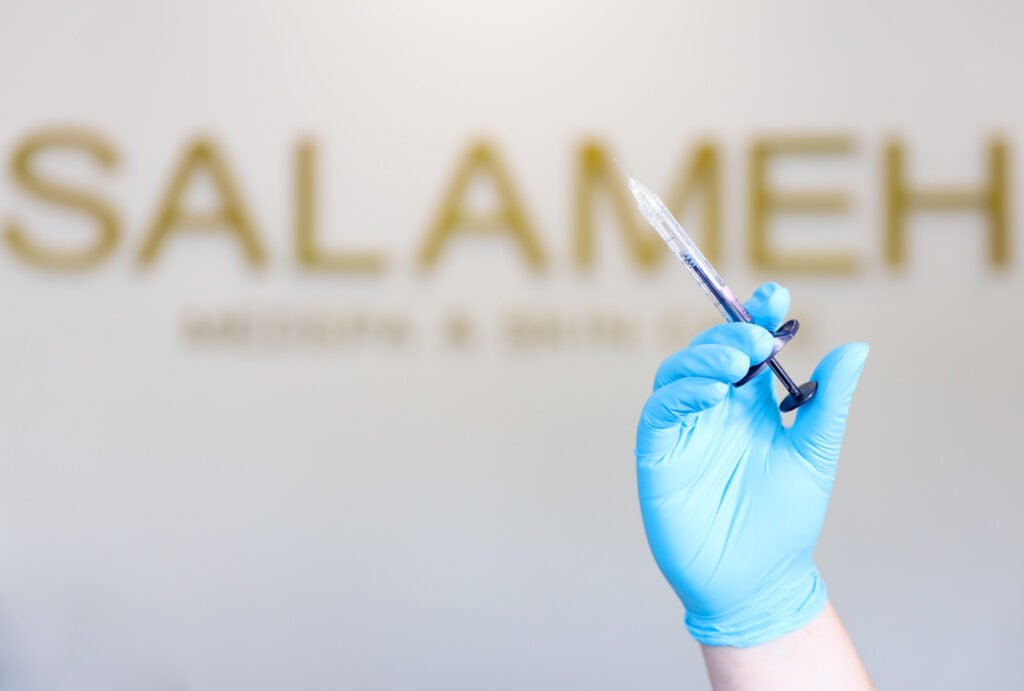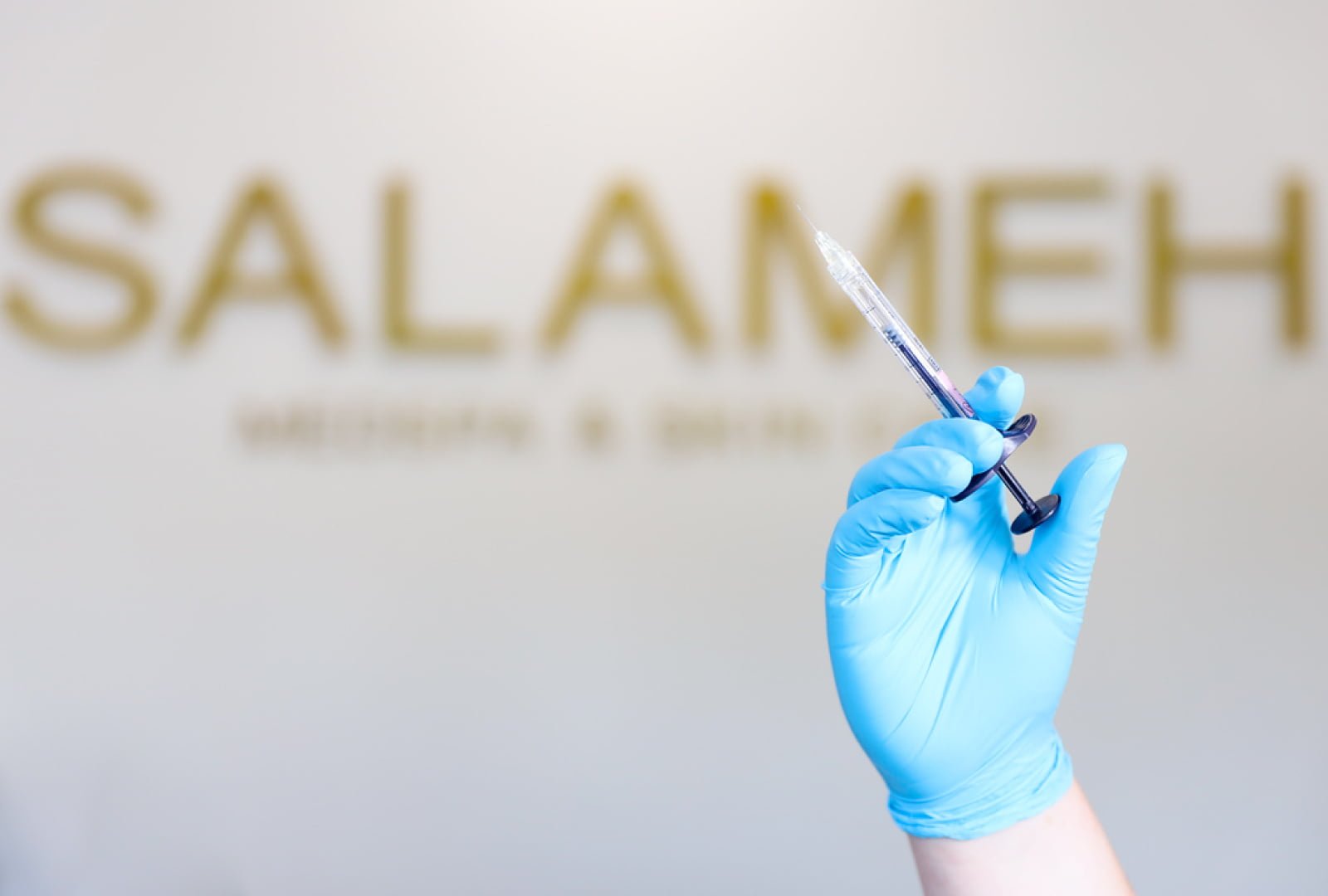 The majority of patients actually only lose two to five pounds overall. In reality, the best candidates tend to be within 30% of a healthy weight range and have localized fat pockets they'd like to remove. Safe Lipo can be the ideal treatment for you if you are currently in decent shape but have a few fatty deposits. The thighs, hips, waist, and chest can all be fat-free.
You might lose a couple of pant sizes as a result. Contacting a specialist is the best approach to deciding which surgery is appropriate for you. Although there is some risk involved with any medical procedure, liposuction methods have advanced significantly.
Do some research on the operation, your potential surgeon, and their surgical approach. Make sure you select a plastic surgeon with in-depth experience doing liposuction surgery who is board certified by the American Board of Plastic Surgery. Make a list of inquiries to bring up with your plastic surgeon during your pre-op visit.
Our Bowling Green plastic surgery center and the best plastic surgery in Evansville Indiana are being chosen locally as well as by patients outside of America. Salameh Plastic Surgery Center built a great reputation when it comes to professional work and great consultation that considers the patient's preferences while ensuring their safety.
No matter which surgery you prefer, you can rest assured that you are in good hands with the help of our double board-certified ABPS (American Board of Plastic Surgery) plastic surgeon expert Dr. Salameh. He is very well known as the best plastic surgeon in Bowling Green KY and they will make every effort to ensure that you are happy with the outcomes regardless of which option you choose.
The professionals at Salameh Plastic Surgery Center have decades of experience and have performed thousands of surgeries on different patients. Having two locations in Kentucky and Indiana makes it more accessible to people who wish to undergo surgeries such as Lipedema, Liposuction, and different breast, body, and facial surgeries.
Conclusion
There are some restrictions to liposuction, although treatment areas might enhance your physical appearance. You must maintain your weight after surgery by proper food and exercising to keep your post-surgical figure. Cellulite is usually not lessened by liposuction. Be certain to go over all of your expectations with our doctor before the procedure.
The SAFE liposuction technique is a great option for those wishing to remove fat and contour their body. Schedule a consultation with our team to discuss how liposuction can help improve your appearance and help you look and feel better.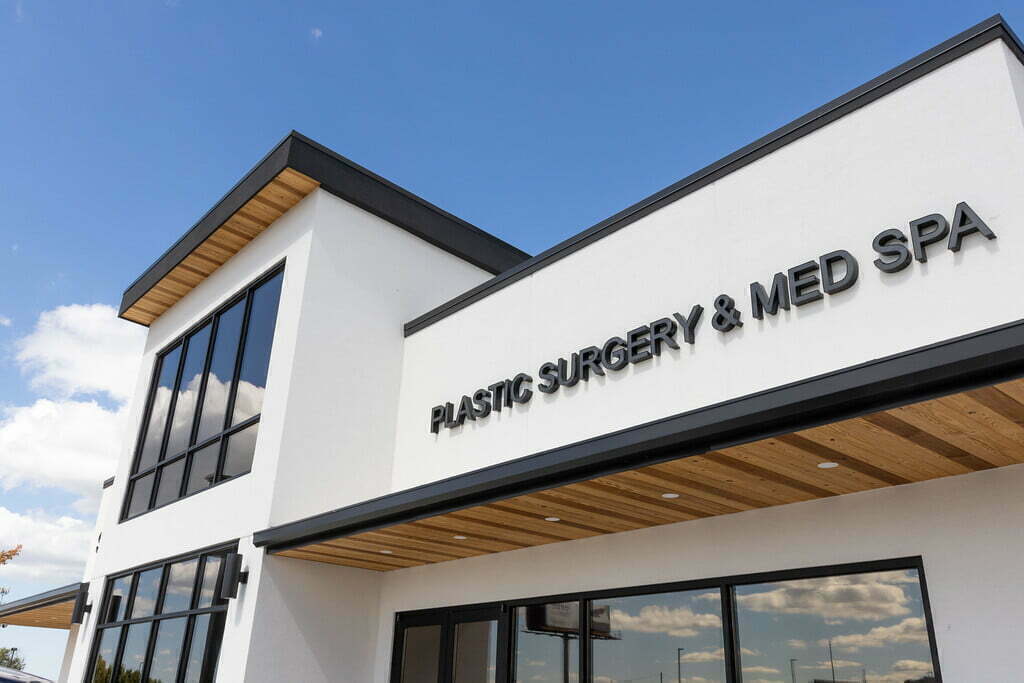 Salameh Plastic Surgery Center's liposuction Evansville Indiana is very well known and all of the Salameh plastic surgery reviews are now available to view on google and Facebook to check our centers' and doctors' credibility. Patients who are well-informed before having surgery are the most delighted after having liposuction. Whether you're looking for plastic surgery in Evansville, IN or plastic surgery in Bowling Green, KY, our team of experts can assist you in achieving the best, most durable outcomes from your procedure.
Our team can also help address questions like how to fix uneven liposuction and tell you how much is liposuction in Kentucky. We're also proud to be a center whose plastic surgeons that accept PatientFi and Care Credit financing.

So, what are you waiting for? Get the curves you want today! Schedule a consultation with us by clicking this link at Salameh Plastic Surgery Center, or call us at (270) 228-3708.