Are you considering getting a tummy tuck but you've read that the recovery process is more complex than other surgical procedures? Are you unhappy with certain physical features of your physique? Do you want to improve your appearance and shape? If yes, try out our body surgeries through the Salameh Plastic Surgery Center located in Bowling Green KY, and Evansville, IN. We will discuss any surgeries you want, why tummy tuck recovery is more challenging, and how you can aid in making the procedure a bit easier prior to and following the procedure.
Sometimes, strict diets and exercises aren't enough to achieve the stomach shape you want. It is typical for people to have normal body weight, yet they have sagging or loose skin around the abdominal region due to fluctuating weight or past pregnancies, but tummy tucks are a great solution. A tummy tuck sometimes referred to as abdominoplasty, is a cosmetic surgical procedure that repairs abdominal muscles and removes excess skin, resulting in a more toned, trimmed midsection.

It focuses on removing excess fat and the skin that surrounds the stomach. It can also strengthen weak muscles, creating an abdomen that men and women want. Tummy tucks are popular cosmetic procedures. Below you will find some helpful tips for healing, exercises that you can engage in following the tummy tuck operation, and how to avoid weight gain after a tummy tuck.
After Surgery Best Practices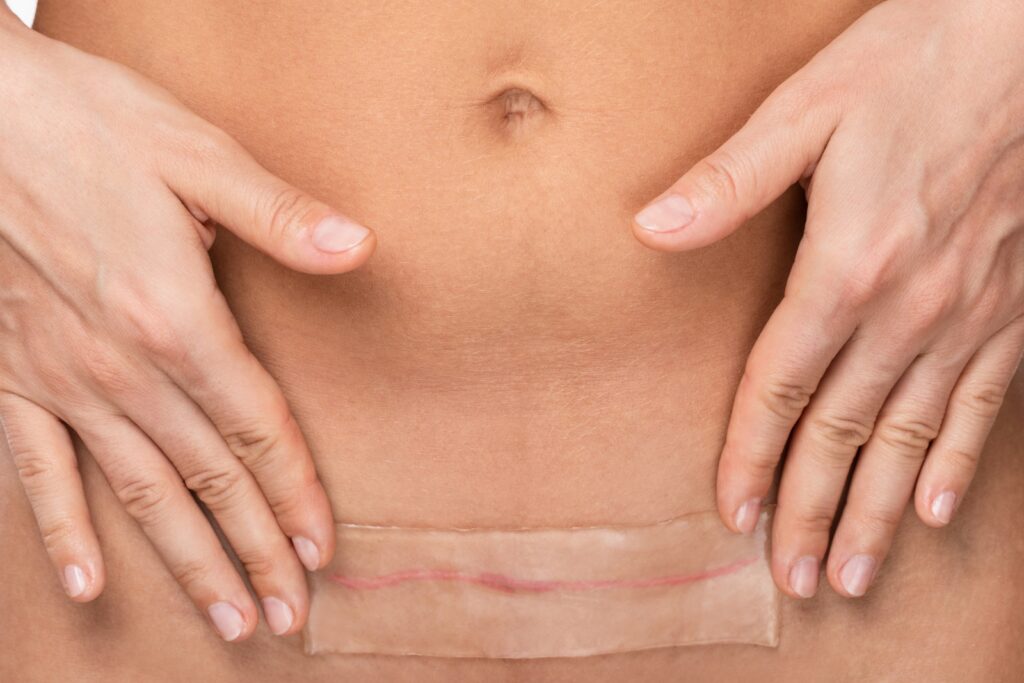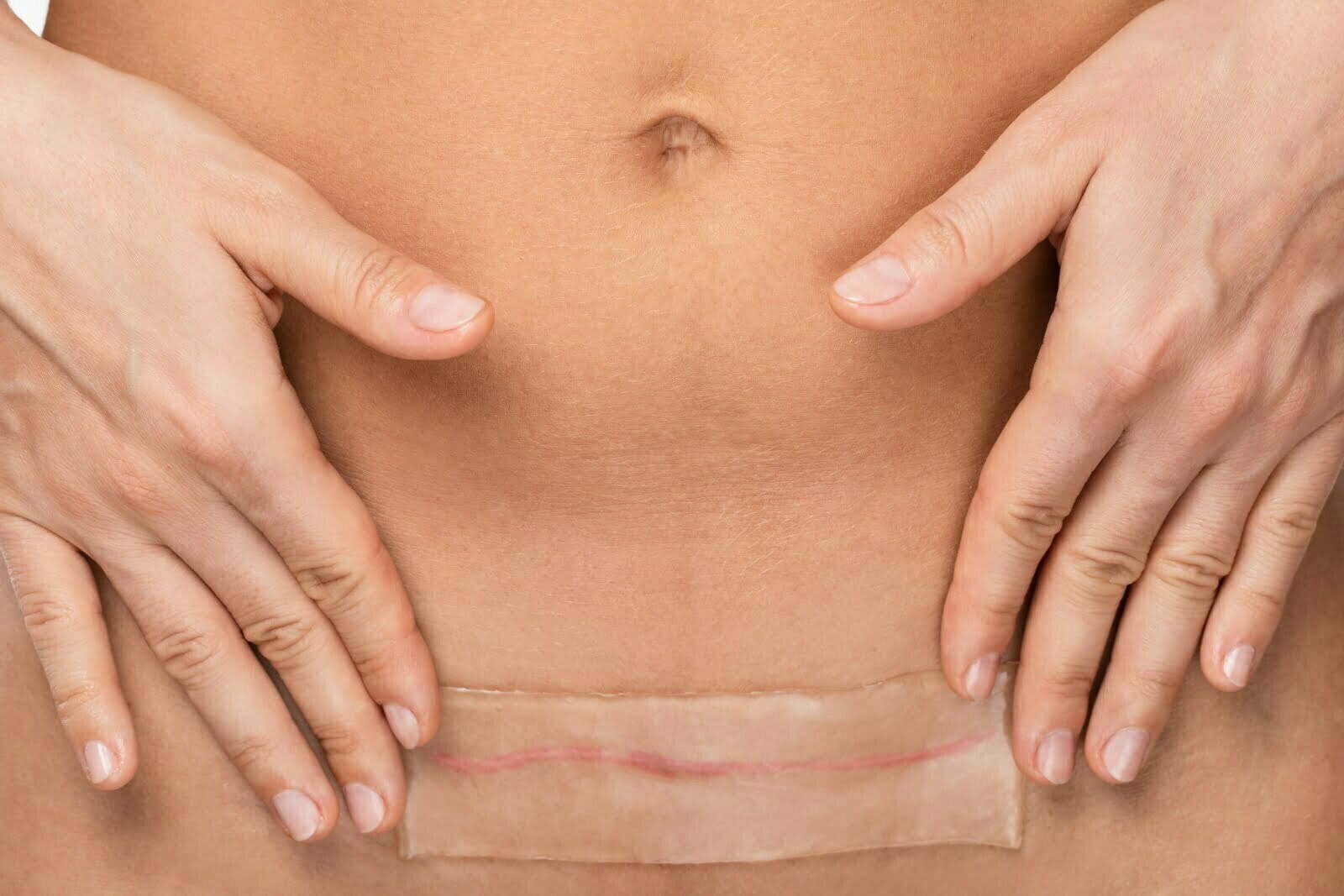 After the procedure, you'll be transferred to a room for recovery time. Our healthcare professionals will be monitoring and checking your incision. Patients who receive tummy trucks at Salameh Plastic Surgery get to go home the same day. Surgical drains are typically removed prior to going home.
In the time you're recovering, our team will provide you with information regarding the healing process, the care for incisions, when you can start work, what activities to resume, etc. It takes approximately eight weeks for an individual to recover and feel their former self after abdominoplasty.
We can also discuss with you the difference between liposuction and SAFE lipo as well as other surgeries you prefer. During your consultation, we'll share specifics about your desired procedure, clarify facts and myths about plastic surgery, and answer any questions you may have.
For the majority of patients, a feeling of tightness can last up to 6-12 weeks following the procedure. The majority of patients feel moderate to light discomfort during the healing process. You will be prescribed pain management medication so that you can get you back to a more comfortable state.
Daily Shower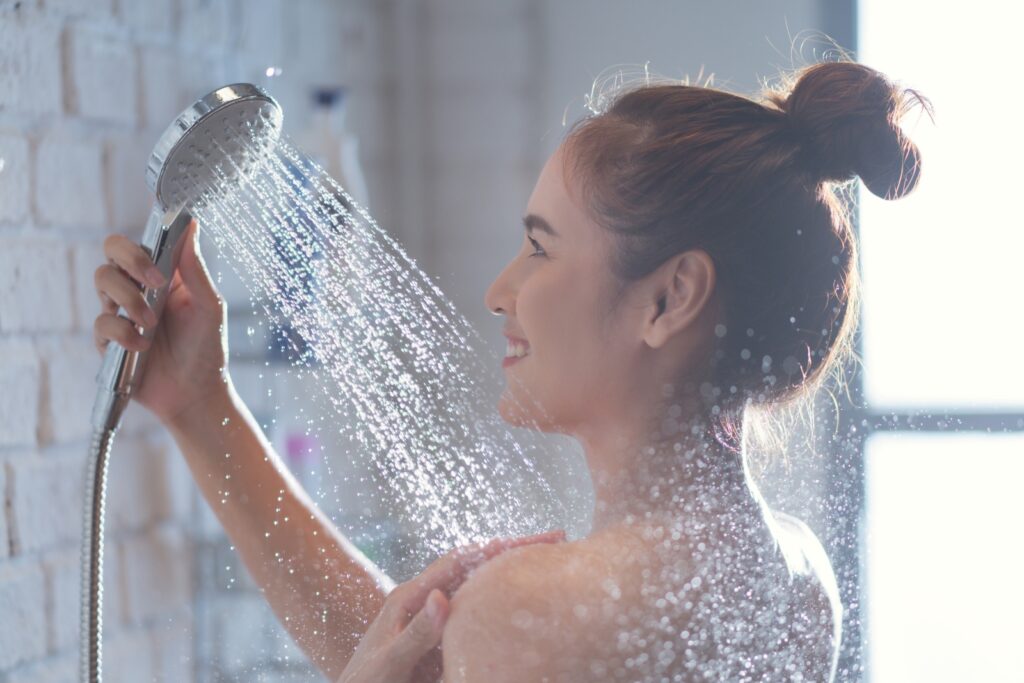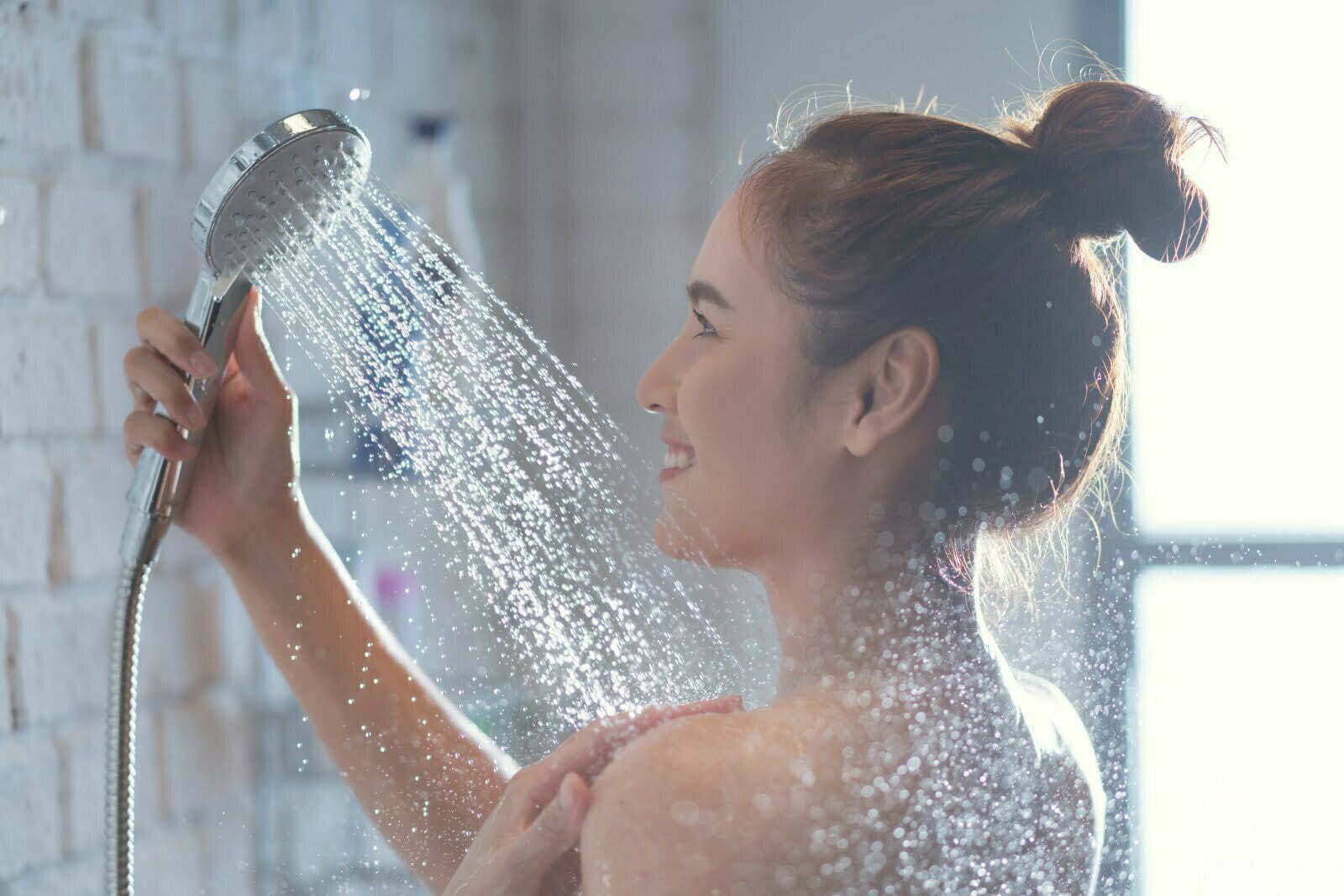 Prior to your plastic surgery, it is essential to maintain clean and fresh skin. So, we suggest having a bath the evening before your appointment. If you wash your body, use non-scented antibacterial soap as the scents and oils added to your body could leave a small layer on the skin. It is also important to wash your hair since it could take several days before you'll be allowed to wash it again.
Avoid applying any products, creams, makeup, or cologne prior to going to the appointment. Also, you should leave your jewelry at home and refrain from applying nail polish. After the plastic surgery, you'll receive a thorough guideline. The doctor will provide you with an overview of the length of time before you are able to shower again.
At a minimum, it is recommended to not shower during the 48-hour period following the procedure as it can take a few days for the wounds to close. Showering too soon can cause incisions to not close, increasing your chance of contracting an infection.
Also, avoid submerging the cuts underwater. So, you won't be able to bathe in a hot tub or pool as well as any form of water in the area for a minimum of two weeks. In doing so, you could increase the chance of contracting an infection caused by bacteria.
Driving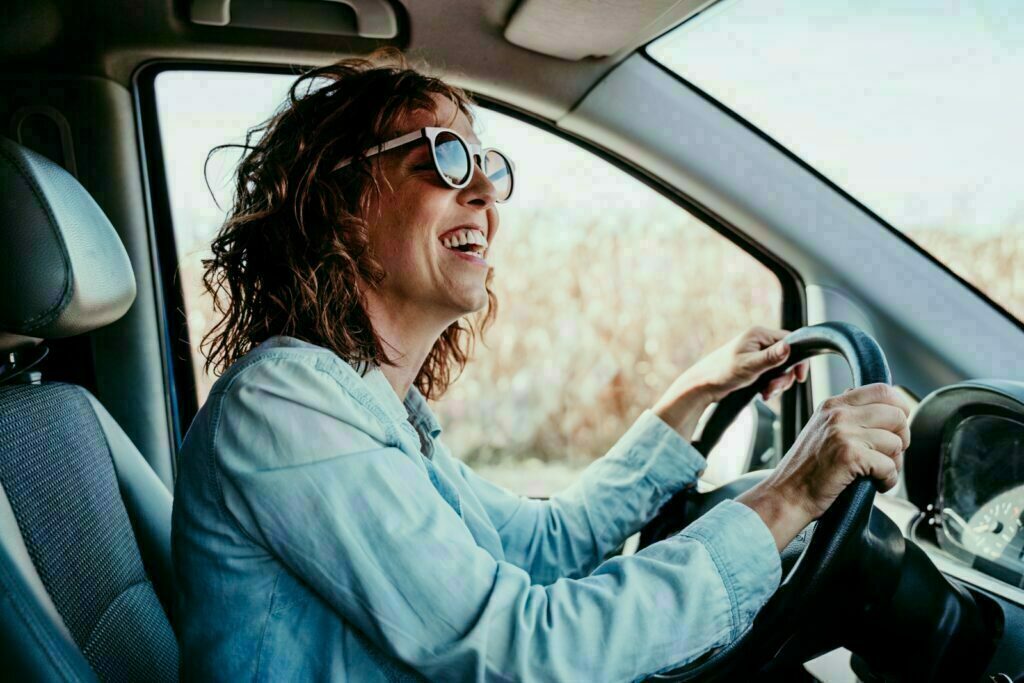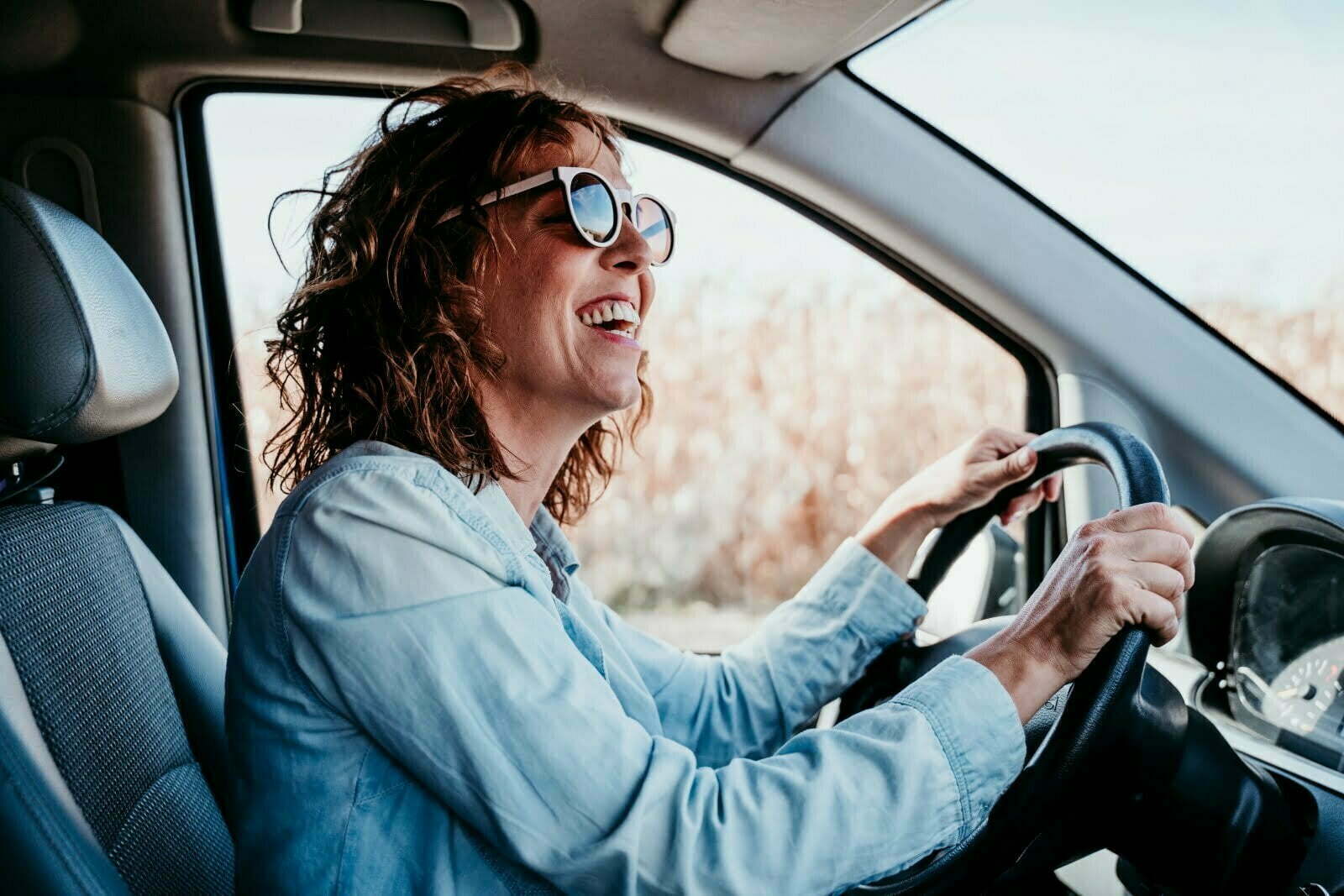 Driving is not recommended for up to 3 weeks after surgery. It is often due to a variety of factors: stiffness or pain, the use of controlled pain medication, as well as a lack of concentration or strength. Many patients want to return to the road as quickly as they can. However, it is important to take plenty of time to recover and heal for the best results.
The day you undergo the procedure, you will not be allowed to drive because of anesthesia. This is the case for those who receive general anesthesia during any kind of surgery, no matter if it's non-cosmetic or cosmetic. Anesthesia may cause fatigue and confusion. You won't be able to operate a vehicle or any other machine after waking from anesthesia.
Walks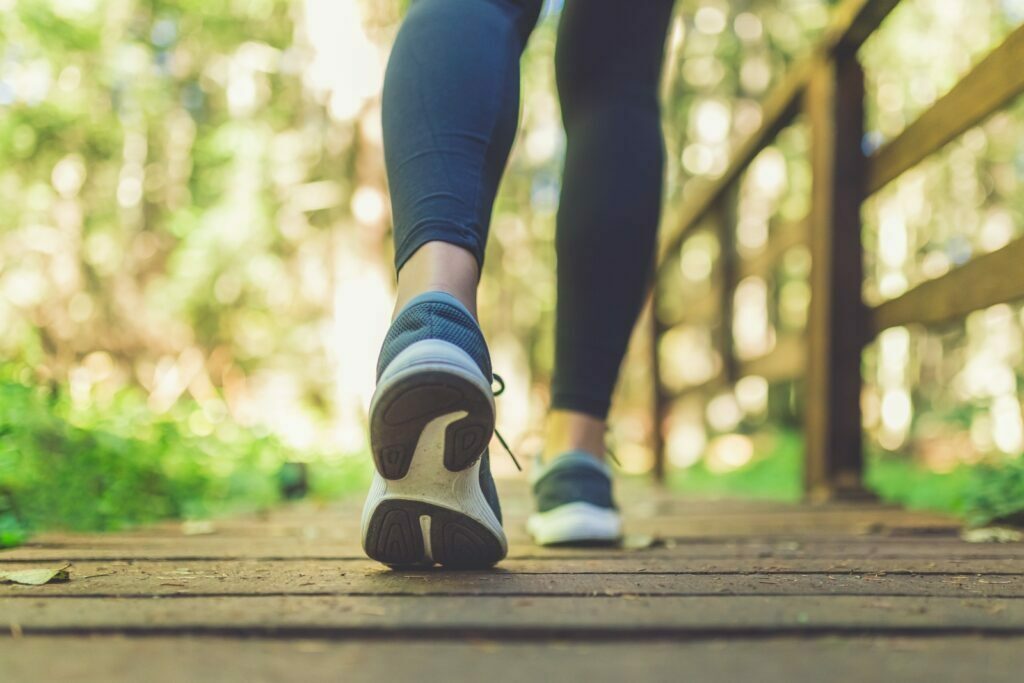 At a minimum, plan to spend several days at home following your tummy tuck. It is possible to take a short walk after a couple of days, but it will take some time to reincorporate an exercise routine after a tummy tuck. The more active you are in your daily routine, the quicker the healing. Activeness can help lessen swelling and reduce the chance of bleeding and help you feel more comfortable as well. But do not be too harsh on yourself.
The recovery process for a tummy tuck can be a lengthy process. You'll experience both positive and negative days. It is important to have realistic expectations while you heal, follow the surgeon's recommendations, and address any concerns that you're dealing with. Slowly increase your distances and the pace of your walk as the days go by.
But, you are not allowed to run for the first two weeks after your recovery period. It is recommended that someone accompany you on your walks, to assist in stabilizing you. In the next two weeks following your abdominoplasty, as bruises, pain, and swelling decrease it is possible to increase your fitness by walking more distances.
Tummy tuck wounds typically recover within two weeks of abdominoplasty, but scar tissue needs time to stabilize after your procedure. Within eight weeks, you will be able to resume the routine exercise program without the danger of stretching and reopening the tummy tuck wounds.
Sexual Intercourse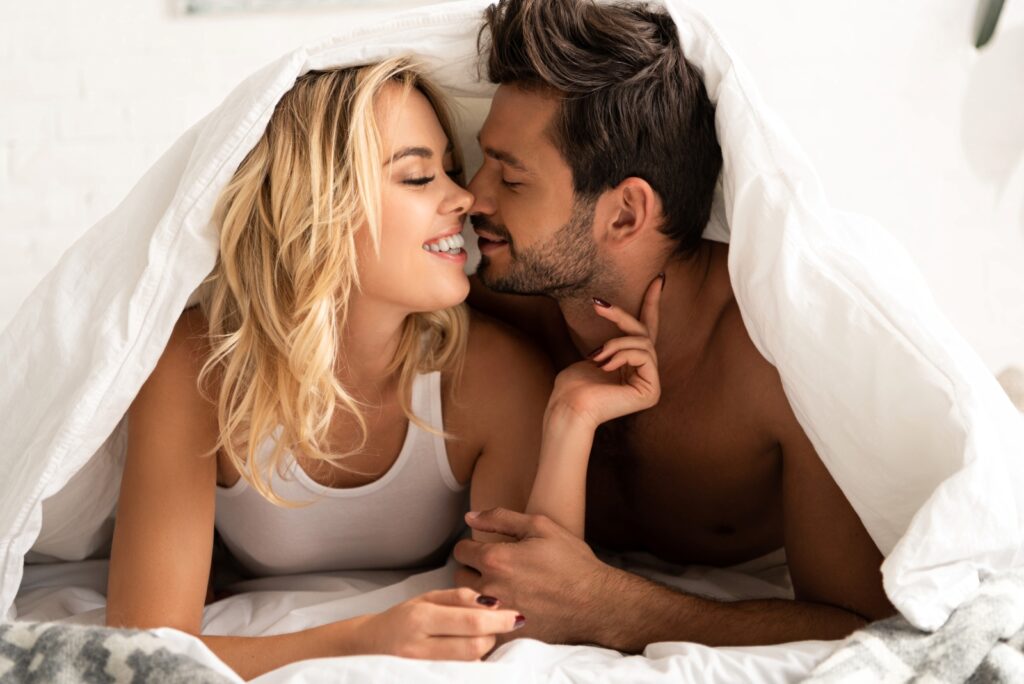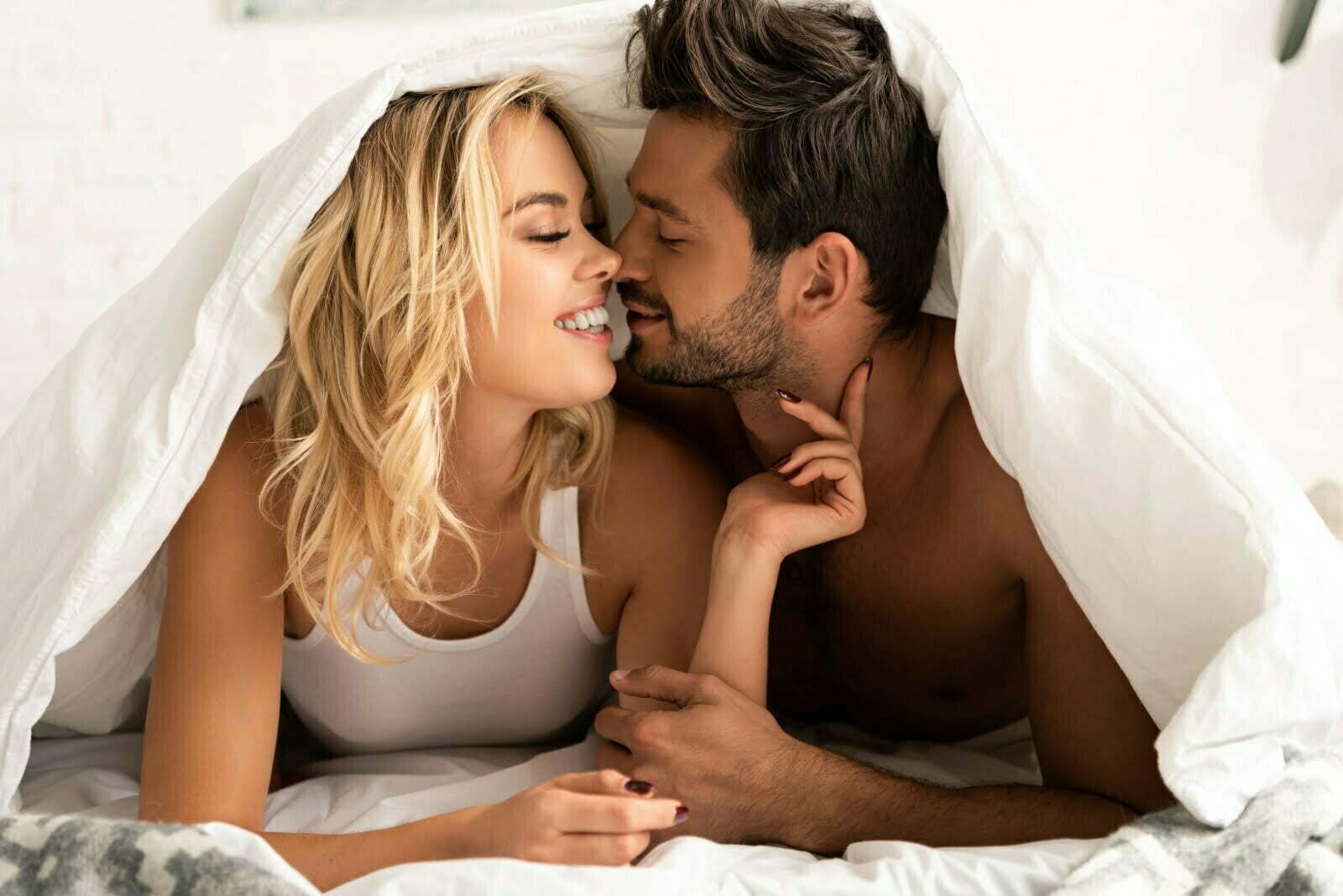 The tummy tuck process will involve sewing together abdominal area muscles, making them appear toned and firm. The tightening of muscles is accompanied by abdominal skin that is sutured and that is the reason it is advised to avoid sexual activities immediately following an operation to tuck your stomach. It is essential to let the abdomen heal and the incisions close prior to putting stress on the incisions.
No matter what your position, sex causes too much pressure on the healing abdomen. We recommend taking a minimum of 3 weeks to wait. This is to reduce swelling and the chance of developing a bleeding hematoma, or seroma after surgery. Wounds typically heal within two weeks, but the total durability of a wound may not get to its maximum strength for up to 4 to 6 weeks.
Following this period, it is less of a danger and will likely be more comfortable for the patient. If you're considering surgery but are concerned about the length of time you'll have to be waiting before you can have sexual intercourse, your cosmetic doctor will be able to provide you with individual advice to help you maximize your recovery. Always consult your doctor for advice if you're not sure about something.
Scars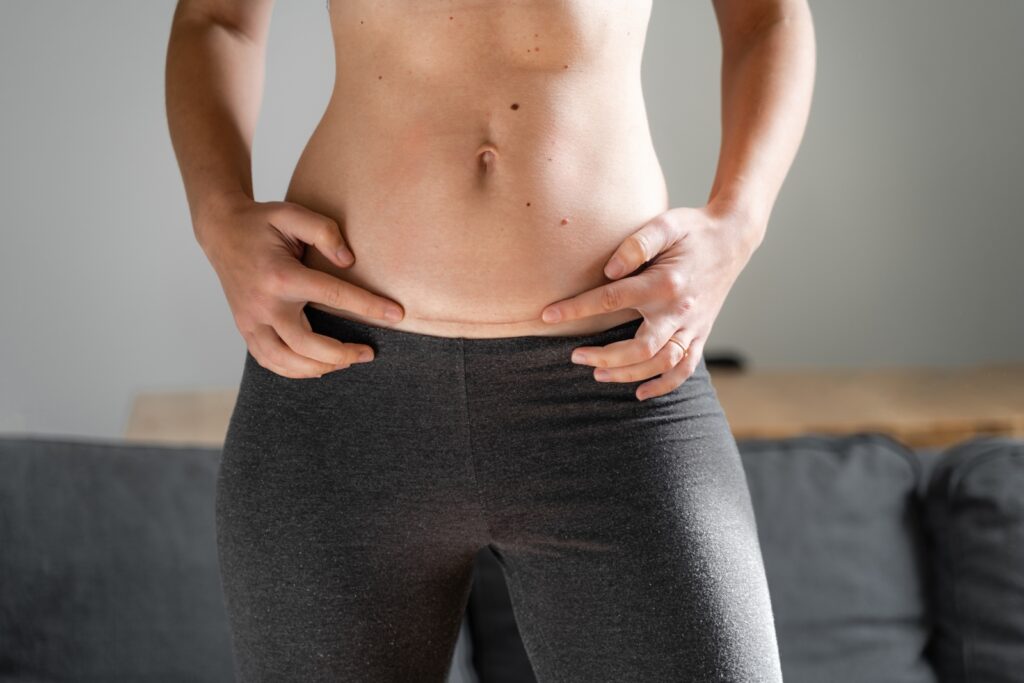 There is no way to completely prevent the appearance of a tummy tuck scar. However, you can take steps to assist in the healing of the incision following surgery, which can lessen visible scars. Avoid steroids! If you're taking steroids discuss with your physician regarding stopping your medication prior to surgery. Certain steroids may hinder the healing process of wounds.
Manage chronic illnesses: Some conditions, like diabetes, may affect the healing process. Discuss with your healthcare professional prior to having a tummy tuck. Discuss the best ways to treat health issues prior to the procedure, as well as after the procedure. Quitting smoking for a few months prior to the procedure will aid in the healing of the surgical wound.
Get vitamin A! Your physician may recommend vitamin A supplements during the weeks and months preceding surgery. Vitamin A helps speed up the healing of wounds. Make sure to consult the surgeon before introducing vitamin A since it might interfere with the medicine you're taking.
Take a look at the reasons you're getting a tummy tuck and the outcomes you would like to see from it. If the results you want to achieve outweigh the drawbacks of having a scar, then it's probably worth the cost. Also, think about ways to reduce scars. Make sure you take steps prior to and following surgery to ensure an efficient healing process so that the scarring remains as low as possible.
Swelling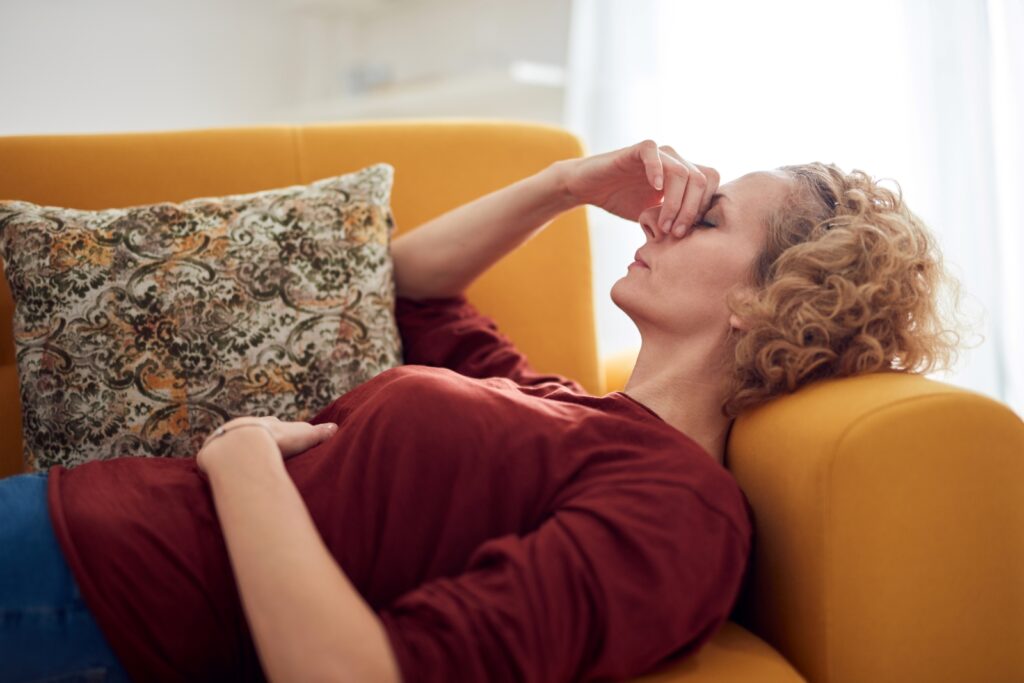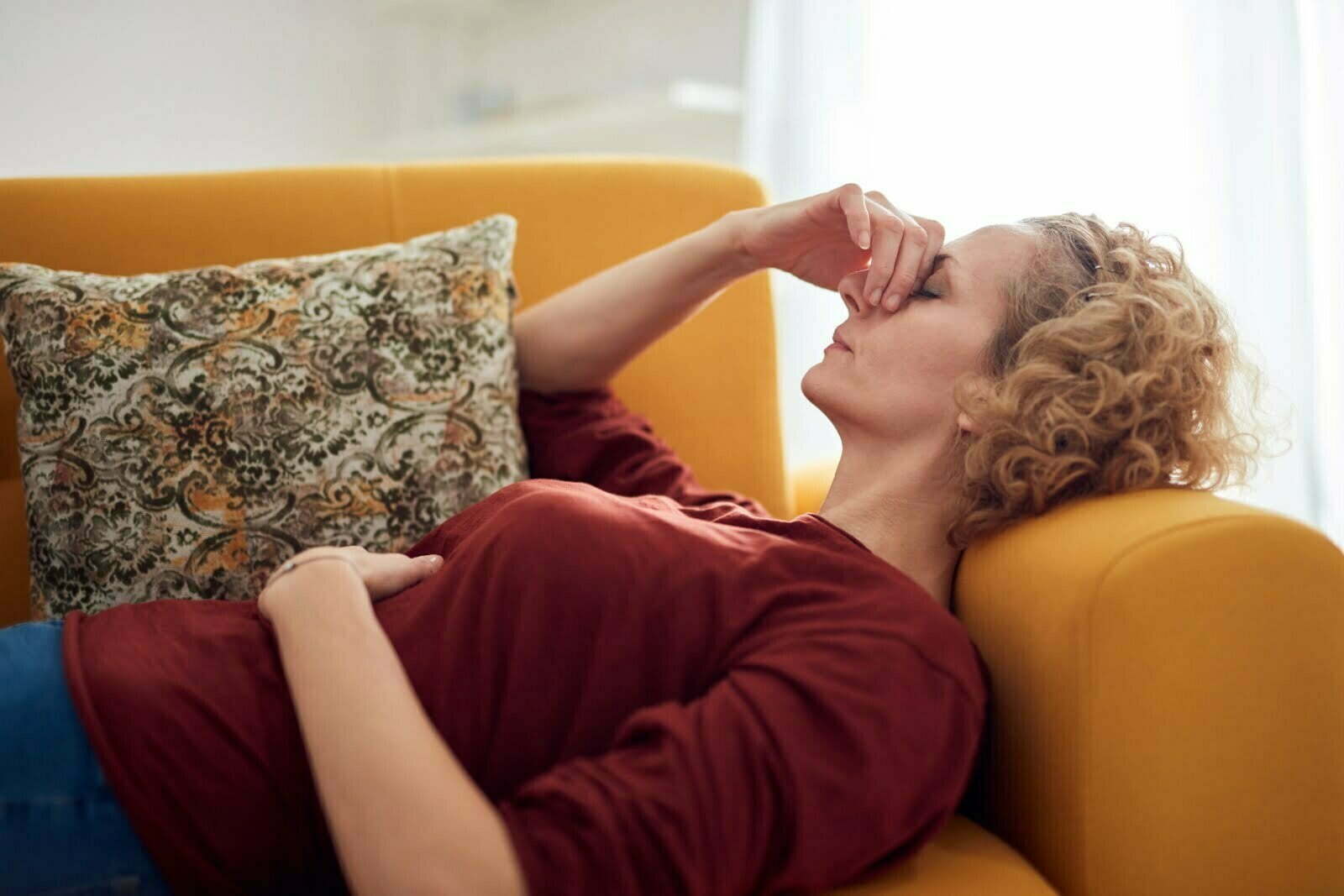 As with any surgical procedure, tummy tucks often bring about swelling afterward. One of the ways to lessen the swelling is to keep hydrated – it is the key to helping your body recover.
Drink plenty of fluids throughout the day and stay away from caffeine-rich drinks and alcohol that may dehydrate you. It is possible to help the immune system heal after your procedure by fueling your body with water and nutritious foods. Choose healthy food items especially those high in protein that will help the body heal its tissues following the procedure, and also foods high in vitamins C and A.
Eat meals that are primarily lean proteins, whole grains as well as vegetables. Limit your consumption of simple carbs because these kinds of food can trigger bloating and discomfort. It's also crucial to ensure you're getting enough fiber intake to maintain the health of your digestion.
The area that surrounds the tummy tuck scars will be the area where swelling continues for a longer period of time. The minor swelling persists within the region for about two months. If you follow your post-care routine and refrain from exerting your body beyond its limits, you'll have excellent healing.
Support Garments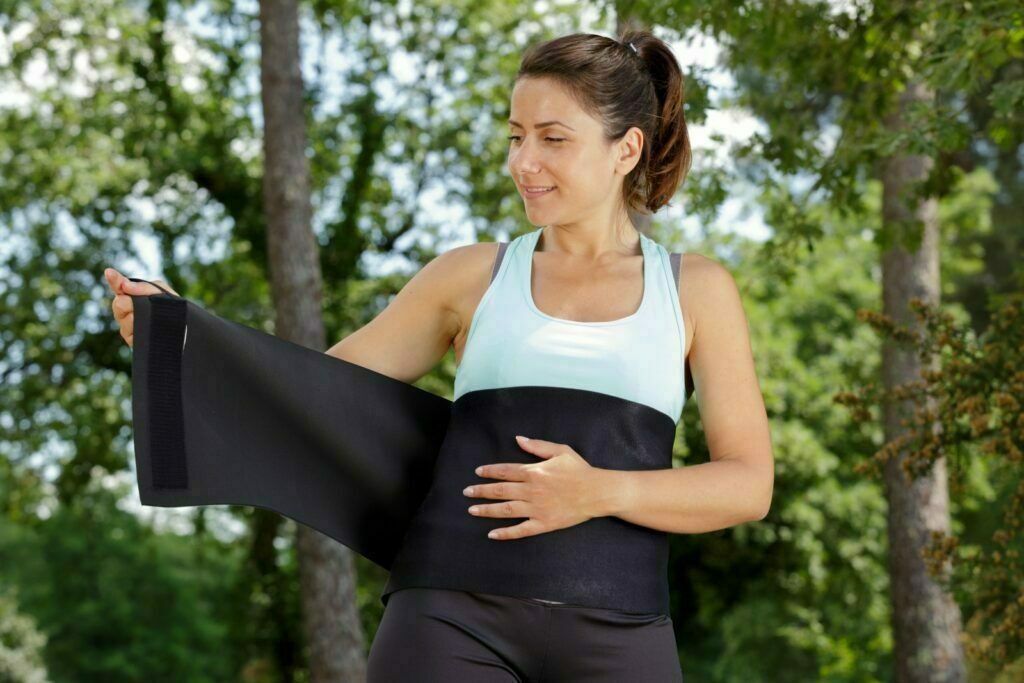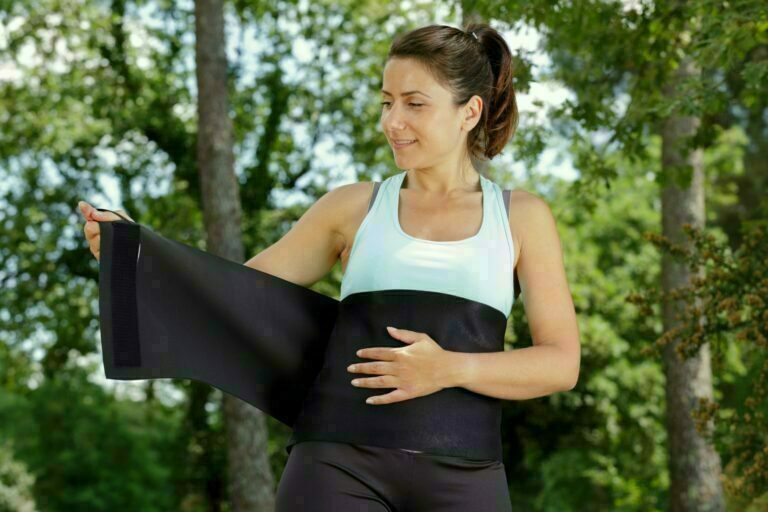 After the Tummy tuck operation to the abdomen, you will be instructed to wear compression garments clothes for 6-8 weeks after a tummy tuck procedure. It is recommended to wear it throughout the day and remove it only when you shower. The precise length of time you need to wear a compression suit depends on the procedure as well as your speed of healing.
But compression garments reduce swelling, aid in healing, produce stunning outcomes, and decrease the chance of excess fluid buildup called a seroma which is a potential complication of a tummy tuck. Make sure to wear it on a regular basis and remove it only for bathing. Compression garments help reduce the appearance of wrinkles by securing the tissues and reducing the swelling and bruising that can occur during the procedure. Without compression garments, the excess skin that is left after liposuction is stretched and results in poor results.
Best Plastic Surgery With Payment Plans Near Me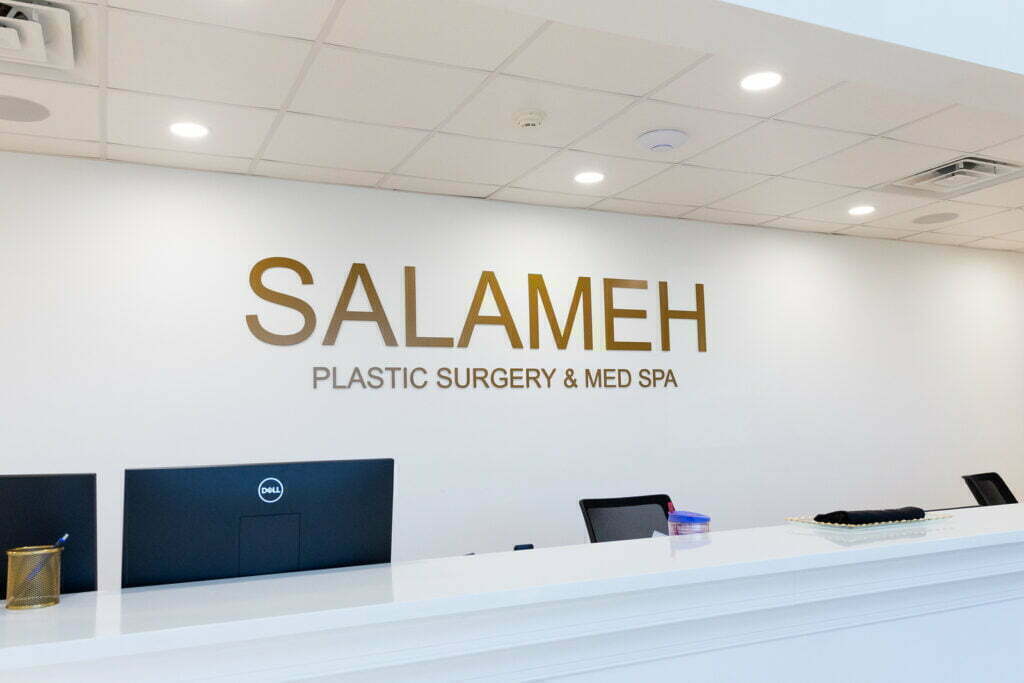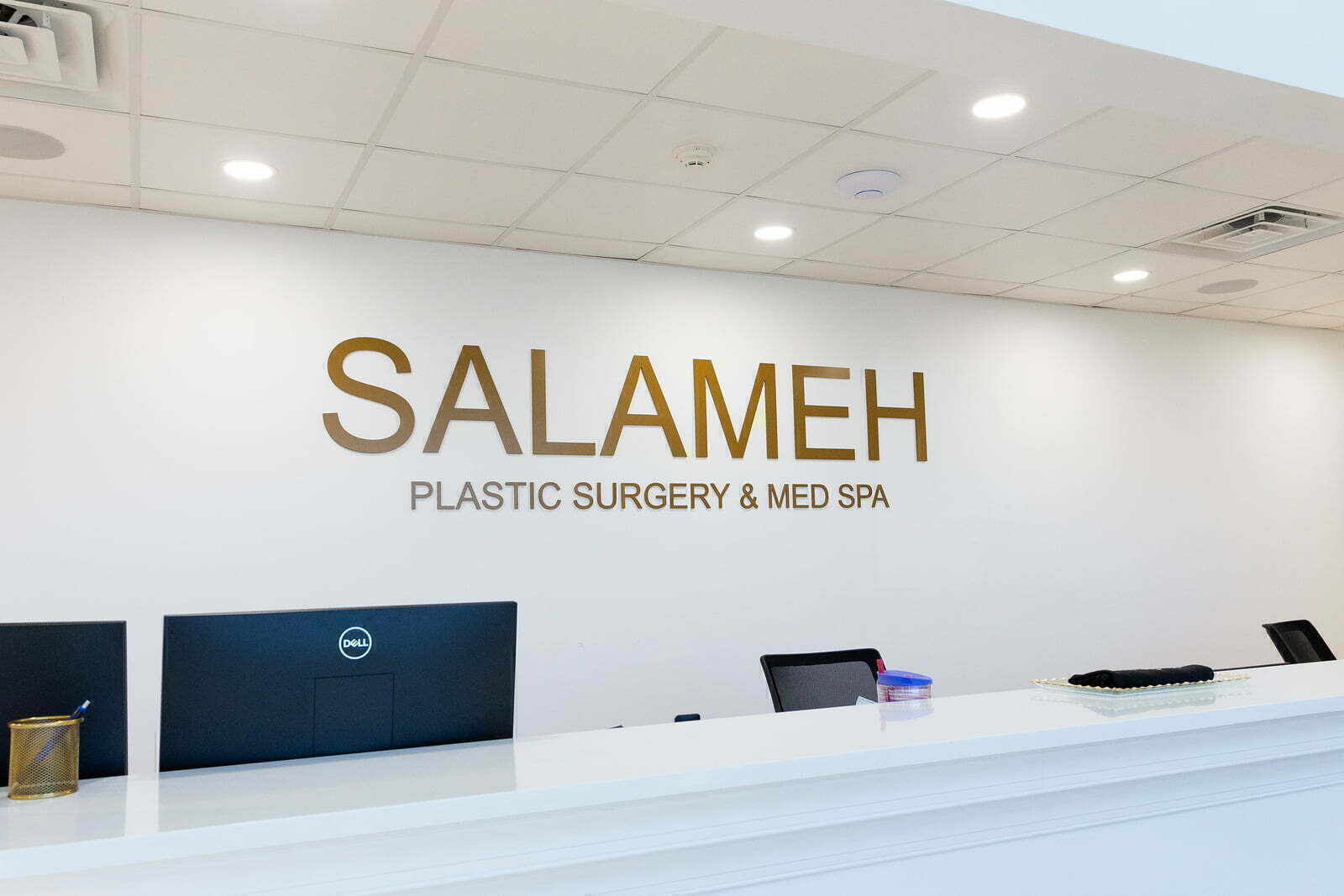 If you're looking for plastic surgery in Bowling Green, KY, or plastic surgery in Evansville, IN, Salameh Plastic Surgery Center is one of the top surgery centers in the nation. Our centers have been chosen by patients locally and worldwide since we opened our doors in 2016. Salameh Plastic Surgery Center has gained a prestigious reputation for its excellent work and amazing consultations that consider the patient's needs and ensure their safety.
We will continue to improve and extend our services along with being plastic surgeons that accept patientfi and credit care financing to all of our patients. You can view our gallery for before and after tummy tuck surgery, before and after liposuction, and other operational services. You can also view our patient reviews plastic surgery through our website.
The best cosmetic surgeons from Kentucky at Salameh Plastic Surgery Center have decades of experience and have performed hundreds of procedures on various patients. The presence of two clinics located within Kentucky and Indiana makes it easier for those who wish to undergo procedures such as Lipedema, Liposuction, and different body, breast, and facial surgeries.
Whichever procedure you'd like to undergo, we assure you that you're safe. Our plastic surgeons Dr. Bernard Salameh and Dr. Sam Saba are double-board certified by the ABPS (American Board of Plastic Surgery) and will take your safety and comfort seriously. Our surgeons are recognized as the best plastic surgeons in Bowling Green KY and they will go to great lengths to ensure you're satisfied with the results regardless of the procedure you pick.
Conclusion
Tummy tucks are safer, more efficient, and more popular than ever before. Losing a lot of weight or having multiple pregnancies can make your skin saggy and ruin the look of your stomach. A tummy tuck will leave you with a firmer abdomen, and a smooth scar that is easily concealed by your underwear or bikini bottoms.
The surgery will improve your abdominal shape and eliminate the excess skin to improve the appearance of the abdomen. Based on the amount of excess skin that needs to remove, surgery could be anywhere between two and five hours.
The outcomes following the procedure tend to be permanent, however significant weight loss or gain or pregnancy following the procedure could hinder the outcome. Because each person is unique and their healing rate is unique as well, each person will have his or her own personal experiences during the healing process. Our postoperative care guidelines can make recovery from a tummy tuck simpler and will result in the best possible outcome.
What are you waiting for!? Schedule a consultation with us by clicking this link at Salameh Plastic Surgery Center, or call us at (270) 904–7791.