Curious about what's the recovery process following breast enhancement is like? Surgery for breast enhancement will give you the ideal breast size to fit your body. Knowing the different factors, procedures, and experiences of past patients before will help you and guide you to prepare for your upcoming surgery. One of the most important things to keep in mind is to consult with our surgeons and personnel at Salameh Plastic Surgery Center if you have any concerns or questions throughout your recovery.
Surgery for breast augmentation will improve the appearance and size of breasts. Procedures such as surgery for breasts can be done with tiny scars that are hidden beneath the breast. The procedure is performed as a day operation, which means you'll be able to return home on the same day. Many of our patients are able to return to work within a few days!
At your initial consultation, you'll be able to examine a range of implant sizes. You may have questions about 32a breast augmentation, 32c breast implants, 34a to 34c breast augmentation, 36b breast augmentation, or even 36b breast implants. Our team and plastic surgeons will help pick the perfect size and shape for your aesthetic goals. If you're wondering are fake boobs hard, can fake boobs look real, do breast implants feel real, do fake boobs feel different, do implants feel natural, or even how do breast implants feel, don't worry! Our team will answer every question you may have.
Implants are usually placed via an incision below the breast. If you're getting implants that are combined with the lift you may receive a lollipop incision. It is crucial to take care of your incisions and rest while recovering from breast implant surgery.
Salameh Plastic Surgery Center is the best plastic surgery in Evansville Indiana. We always do post-operation consultations with our patients to ensure their safety after the surgery. Even if you're feeling well enough to continue with your day, make sure you follow the post-operative directions. This ensures an easier, quicker, and more normal recovery.
Do's and Don'ts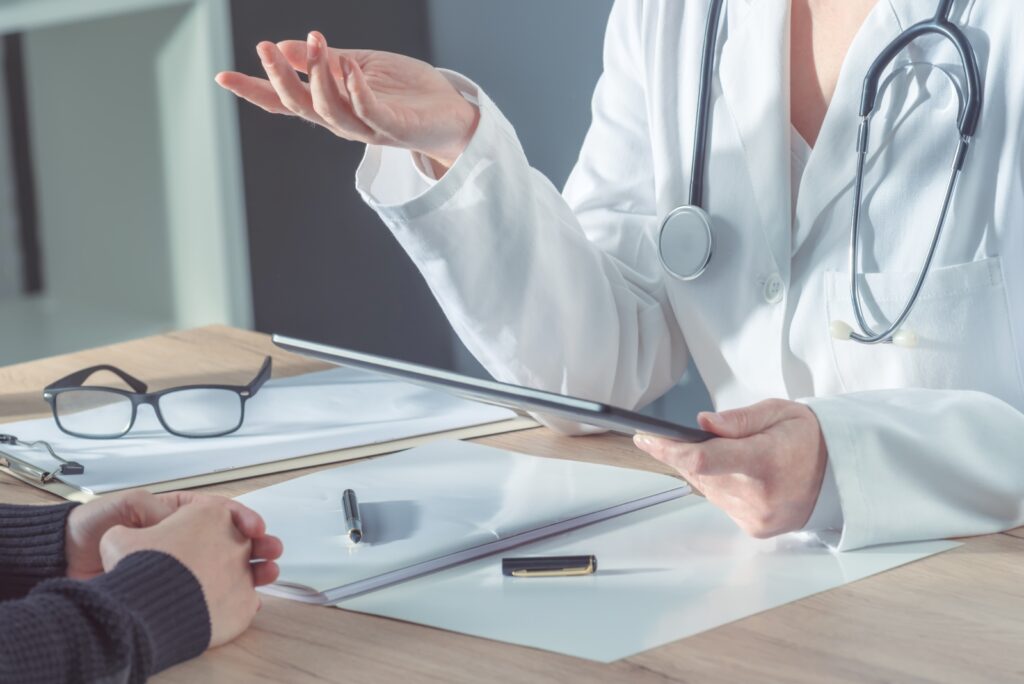 If you're thinking about female breast enhancement to your uneven or upturned breasts, you might be wondering about your recovery time is going to be. What are the steps you'll need to follow to heal properly? What limitations will you have to adhere to? What time frame can you return to normal activities?
To help you know the process of recovery following the augmentation of your breast, Salameh Plastic Surgeons Center surgeons Dr. Salameh & Dr. Saba have put together this blog post that lists the most important "Dos and don'ts" following a breast augmentation procedure.
Rest After the Surgery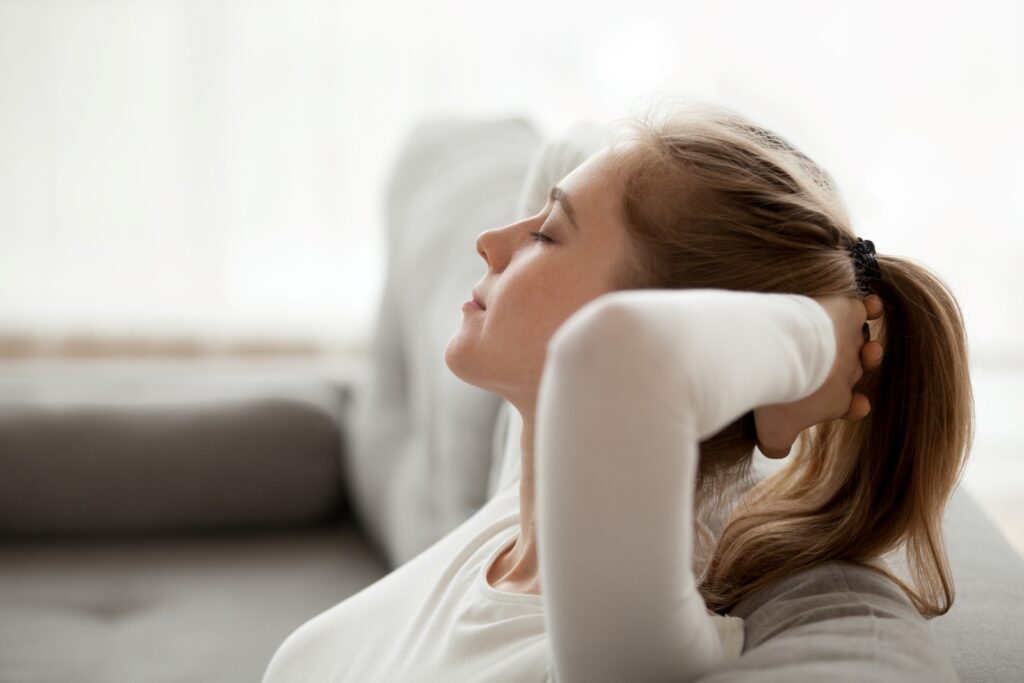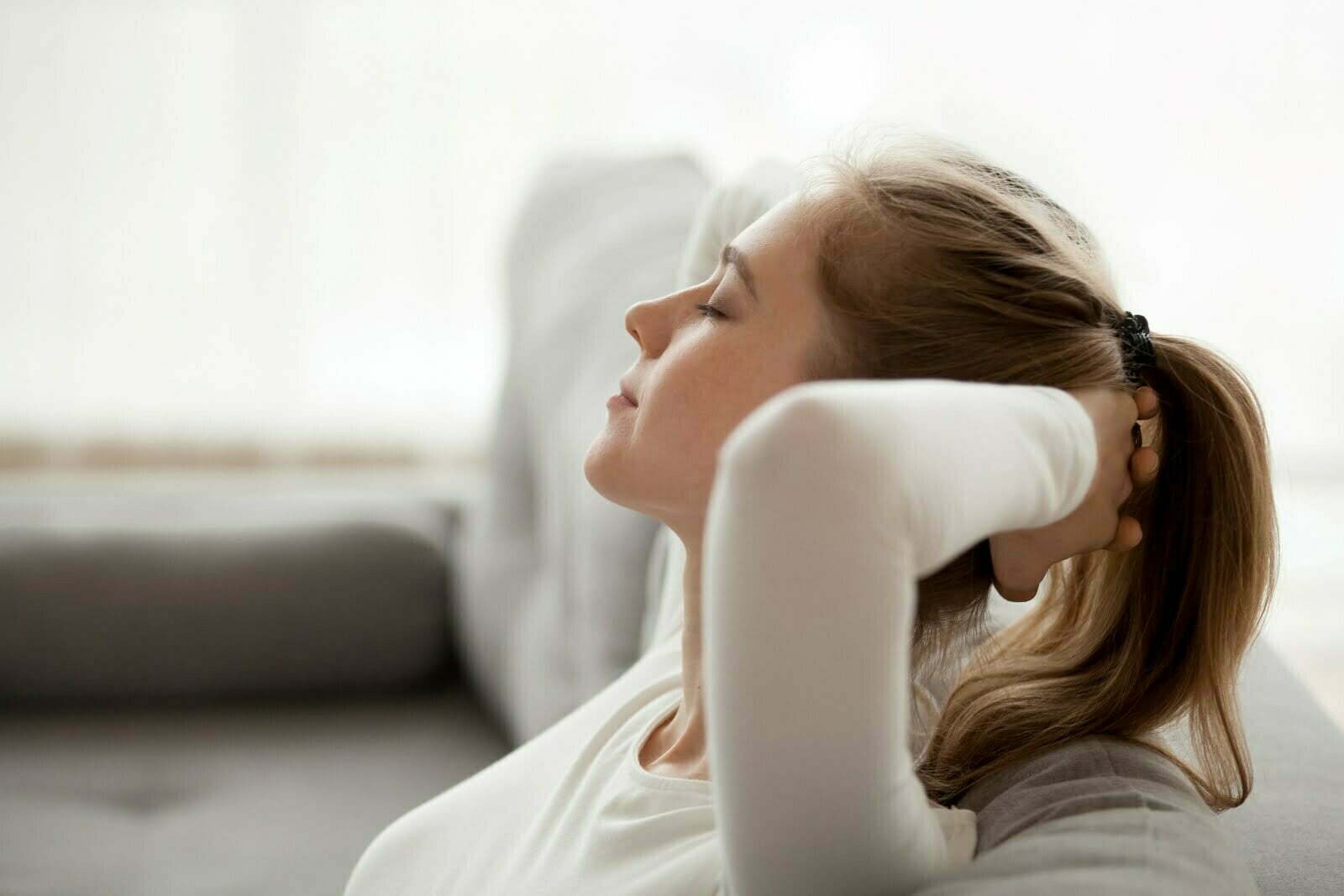 Once you wake up from your surgery, you'll have some swelling and bruising. There will be a bandage over your incision as well as a support garment. It's recommended to wear it 24 hours all day long as it assists to decrease swelling. Breast augmentation procedures are performed at our in-house, fully accredited, AAAASF-certified surgical facility.. That means you'll be able to return home following your procedure. You're likely to feel sleepy and dizzy because of your general anesthesia, so plan to have someone drive you home following your procedure.
Once you're healed, it's important to have clearance from your plastic surgeon before returning to exercise. Be aware of your body and be careful not to overdo it as you'll be at risk of compromising your results! Relax and allow your body to heal. The more time you spend resting during the initial 2 weeks, the faster you'll recover and recover. Do not exercise for at the very least, two weeks after having the breast surgery for augmentation.
Avoid showering during the initial recovery period. It is also recommended to rest in bed, laying down, and permitting your body to recover. There may be swelling, bruises, or some discomfort that are an aspect of recovering.
Take antibiotics as prescribed, as well as painkillers to assist you with the healing process. You must spend all of this time lying down on your back and refrain from lifting your arms higher than your shoulder height. Many women at the beginning of their first week are ready to go back to their desks. If your job demands a lot of physical fitness, it's ideal to schedule a little longer off from your work.
As time goes on, you'll start to see the outcomes that the treatment has brought about. To see the full results that the process will be visible it could take up to three months. However, you will be able to resume your routine life prior to then.
Swelling and Pain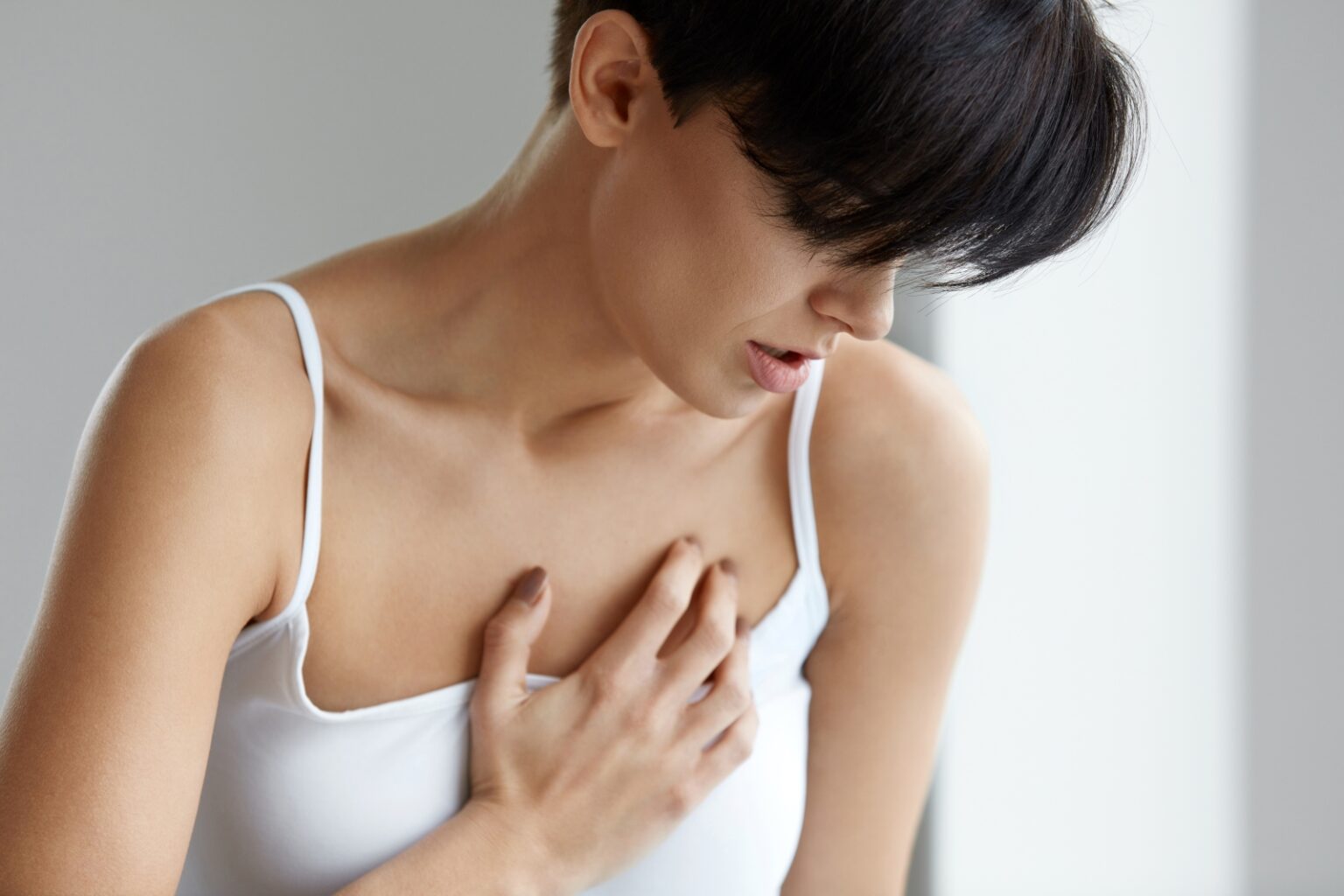 It's possible to feel sore for up to three weeks, and you'll likely experience an abundance of swelling. There may be a pull or stretching sensation within your breasts and the pain differs from the before and after breast enlargement surgery side effects. Expect to feel more energized and healthier every day, but you might require pain medication for a couple of weeks. It is possible that you will feel tired or less energetic than you normally do. It could last for several weeks following surgery.
Pain and nausea are both closely related post-breast surgery, and recovery will be more comfortable if you handle both effectively. Always consult your plastic surgeon regarding this issue to determine what's recommended specifically for you. Naturally, severe nausea and pain could be warning indicators. Keep your medical team informed and seek medical attention immediately in the event that you or your health care team are concerned.
Put on a Sports Bra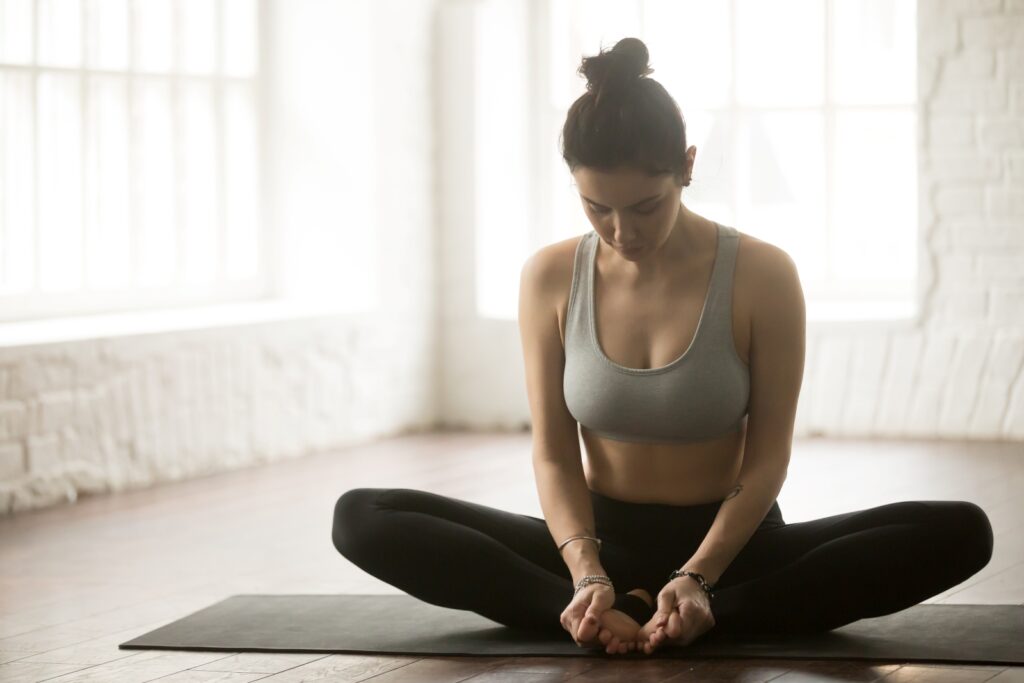 You will receive initial support garments to wear after your recovery. After the initial recovery period, a sports bra can provide the appropriate amount of support to patients who have implants that have settled into their final positions. A few advantages of wearing sports bras over the following months of healing are comfort as well as support and positioning. Prior to switching to a sports bra, you'll need another appointment to see how far you've come on your journey to recovery.
While it is recommended to be patient for a few months prior to wearing an underwire bra it's okay to change to different styles of bras following the initial healing phase. The most essential characteristics that a bra for sports include:
The lifting of your hands or any other movements that make your chest muscles stretch will be uncomfortable and painful at times. These are the exact movements required for bras that hook into the back or drape across your neck. To avoid this issue pick an open-front bra the front to provide more ease of use.
After the bandages covering the incision are removed the skin will become rough and sensitive due to the rough material. It is best to stay clear of any lacy fabric other than knits or soft cotton to speed up the healing process of your skin.
The outcome of breast augmentation can be larger breasts, but it may be difficult to figure out what the ideal bra size is simply by taking a look. If you select the wrong size bra it can press against your chest, causing discomfort. If your bra is too big it won't provide adequate support. When you have your follow-up, our team at Salameh Plastic Surgery Center will talk about the most appropriate size that will allow you to keep healing.
Balanced Diet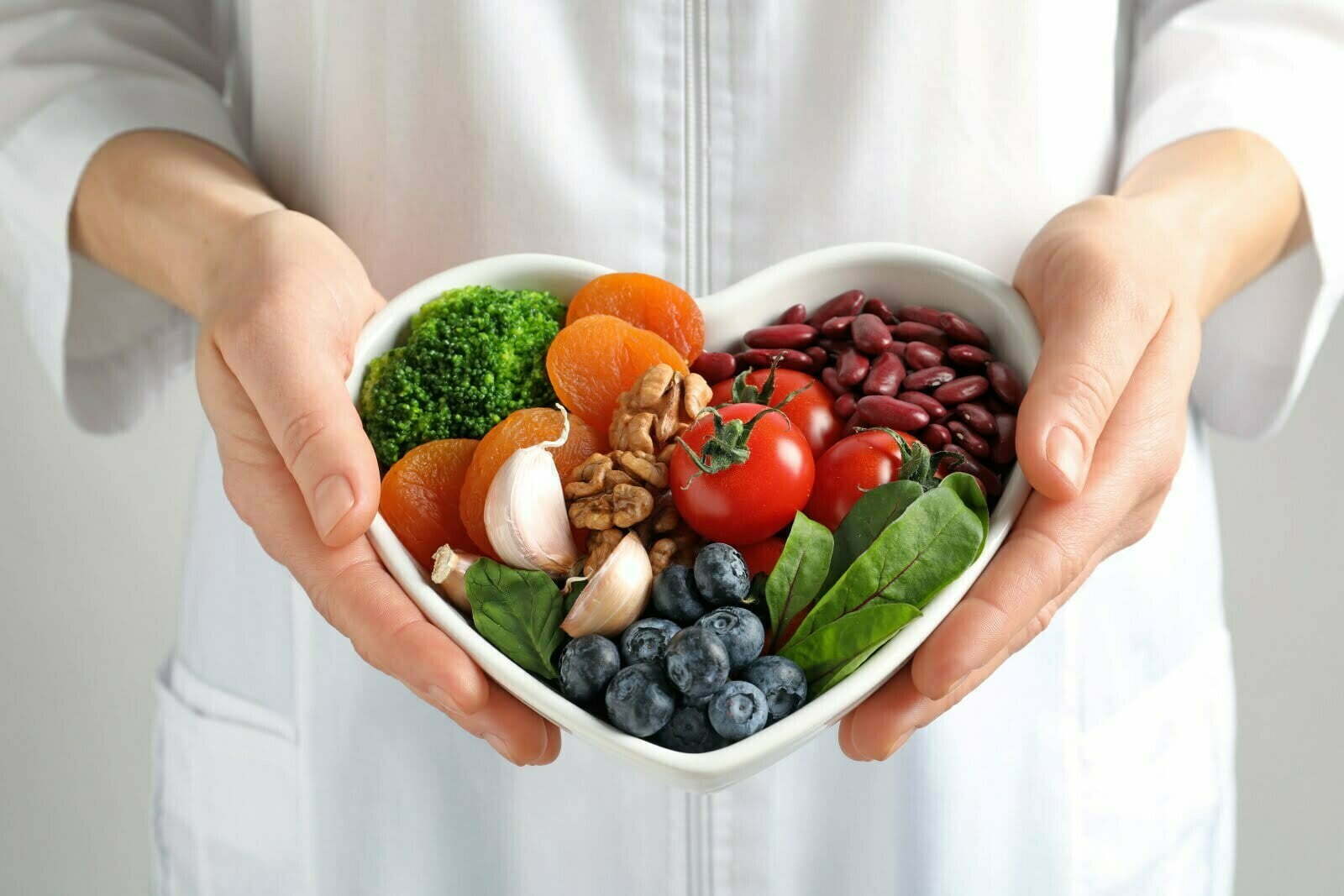 The body reacts to the food we put into our bodies. It is essential that one must adhere to an appropriate, balanced diet. This will ensure that your body is in a good state to handle the strain and physical consequences of surgery. It will also help in avoiding complications. A healthy diet should contain an appropriate amount of proteins along with vitamins and fibers.
It is crucial to ensure a speedy and healthy recovery. Below, you'll find an extensive list of is the best foods that Salameh Plastic Surgery Center consumes to help you recover from surgery.
High Protein Foods
Proteins are the most important component of our body. Following an accident, injury, or stress, the body requires a lot of proteins for its healing and recovery process. Proteins are essential for collagen synthesis and the production of antibodies to heal damaged tissue and fight infections.
Seafood is a healthy source of Micronutrients
Seafood isn't just tasty but is also a fantastic source of protein. Additionally, they are rich in micronutrients as well as minerals. Nutrients like calcium, phosphorus, iodine potassium, zinc, and magnesium are essential to healing wounds. The treatment of your body with these micronutrients will help you achieve faster healing.
High Fiber Foods to prevent constipation
The use of painkillers post-op and the inability to move following operations can alter the way your bowel functions. Constipation is common following surgery and can become annoying and painful. Consuming foods with fiber is essential to battling constipation.
Yogurt is a great diet for your digestive tract. It helps to line the alimentary canal and assists in keeping your stomach maintain a healthy balance between the gastric juices. Furthermore, it keeps your gut flora and is responsible for protecting you from enteric infections. It also has calcium and phosphorus, which are beneficial for bone health and the nervous system.
Foods containing Beta-Carotene
Beta-Carotene is a precursor to Vitamin A and is an effective antioxidant. It assists in strengthening your immune system as well as repairing the tissues of your body. They can be found in large amounts in carrots so make sure to include carrots in your diet! Other good sources include mangoes, spinach, broccoli sweet potatoes, mangoes, and cantaloupe. They are not just delicious but are also excellent for recovery.
Fruits and vegetables
They are just as important as protein in the post-surgical phase since they are the natural supply of all the micronutrients required to heal. Vegetables are an excellent source of folate, fiber, Vitamin C, and vitamin E as well as certain carotenoids. They should be included in our daily diets since they also have phytonutrients which are substances that reduce inflammation.
Vitamin C is a vital post-surgical nutrient that aids the body's healing process. It assists in creating collagen to help in tissue growth and improves the absorption of iron through your stomach. It also aids in protein synthesis, which is what makes muscles, blood vessels, and tendons.
Fruits with bright colors like pomegranates blackberries and cherries are also great sources of antioxidants. They help in preventing the formation of free radicals and protecting your tissues from destruction resulting from these. Papaya and pineapple are beneficial in reducing swelling post-operatively because they are rich in bromelain, an enzyme that reduces weight and breaks up excess protein.
How Long Does it Take to Recover From Breast Augmentation Surgery?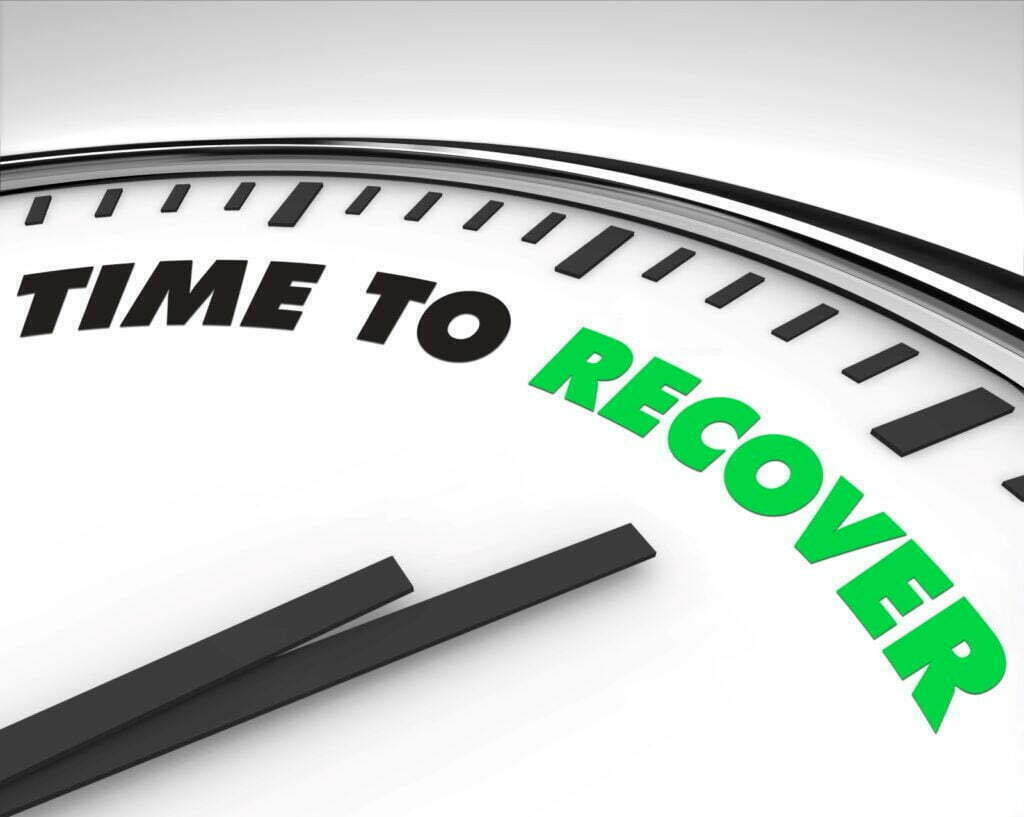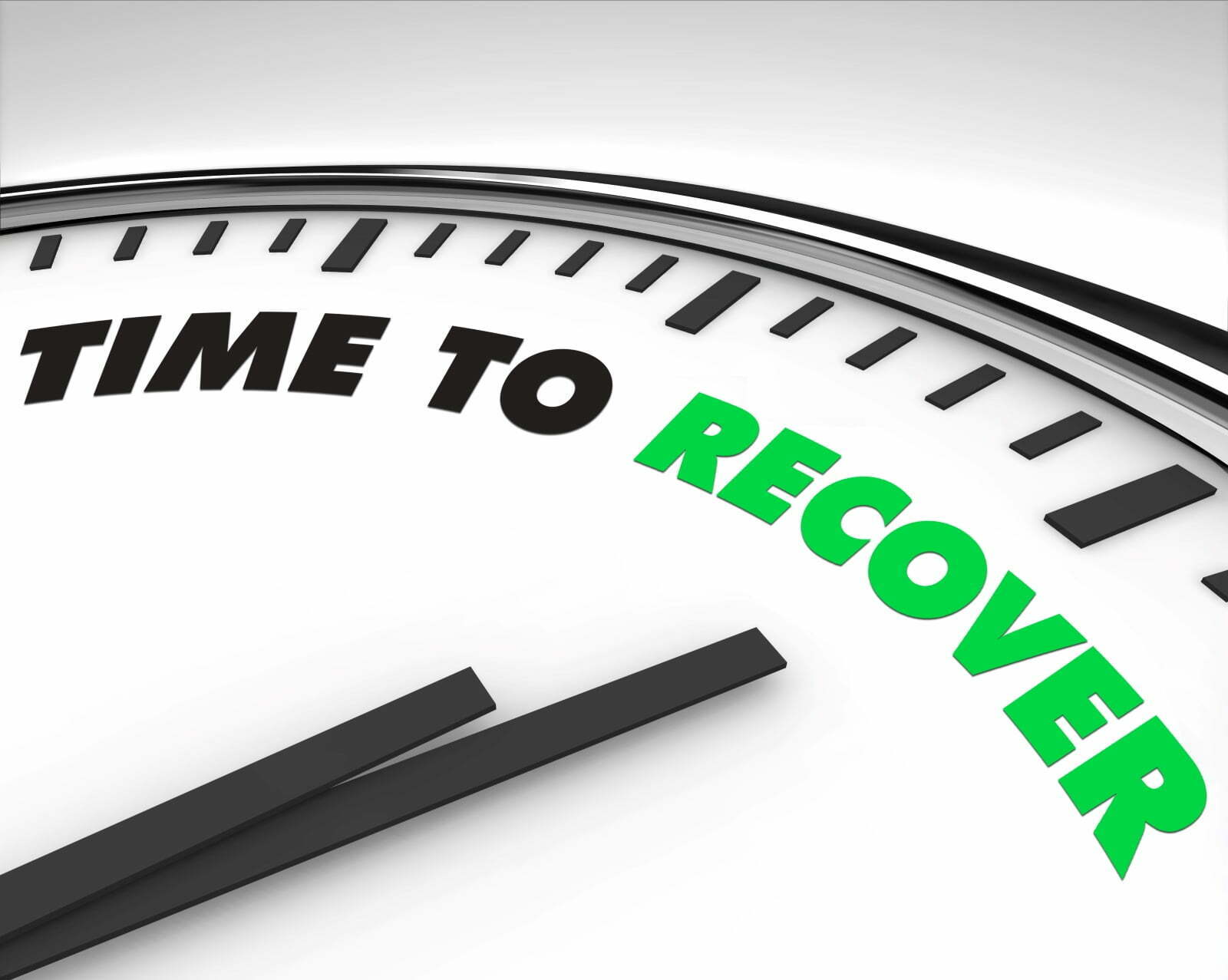 The recovery process following any surgical procedure will include two phases, the first week up to the eight weeks, and the later monthly phase. The short-term recovery after the reduction of breasts typically takes about three weeks. Long-term recovery can last for about 3-6 months, and sometimes even longer. Each stage is distinct however, some issues can occur at any point regardless of the length of time since your surgery.
First Week up to Eight Weeks
No smoking or alcohol during this time. This is crucial in the case of taking antibiotics, as alcohol could interfere with these medications which can render them useless or increase the risk of negative side negative effects. Smoking may increase the chance of having side consequences such as infections that can result in visible, thick scarring, or even wound dehiscence and the separation of the wound.
You must spend all of this time lying down on your back and don't lift your arms higher than your shoulder height. A lot of women at the beginning of their first week feel ready to go back to their desks. If your job demands a lot of physical activity, it's recommended to take longer off from work. It is possible to begin some light exercises during this time. The exercises are walking at a fast pace or jogging your legs a bit as you walk around the house.
It is important to be cautious since complications can occur anytime in the healing process, in the event that you're not cautious. There's likely to be some bruising and swelling. However, it will subside toward the end of this period.
Months
After about a month of surgery, you'll be confident about your new breasts' size and you can test new bras. Consult your surgeon about bras with underwires. Depending on the incisions you have made and your particular healing needs the possibility is that you will need to delay purchasing bras with underwires.
In the final stage of recovery, you'll be able to begin to return to your normal routine. Once you are back to your normal activities, take your time to increase your endurance. Begin by walking up a slope or biking with low impact as activities that require jogging or jumping might be uncomfortable on your chest. Pay attention to your body's signals and gradually build up.
Make sure to wear a bra that supports you before you exercise in the beginning. Sexual activity is usually permitted three weeks following surgery. At this point, you could be able to feel numbness around the sides of your chest. This is normal and will likely improve over the course of the next few months, but sometimes this numbness may last.
Women may experience brief occasional shooting pains or 'zings' in their region in their lower breast, or the chest's side. They are a sign of healing nerves and should occur infrequently and disappear after a couple of months. It's near the final stage of your breast augmentation journey.
The Top Breast Implant Surgeons Near Me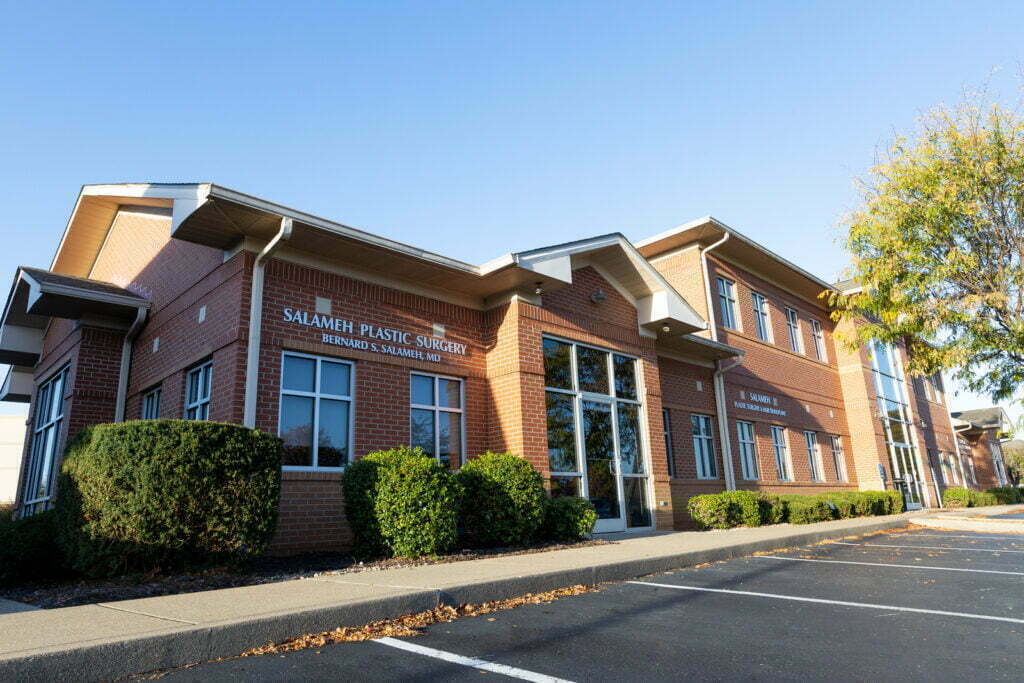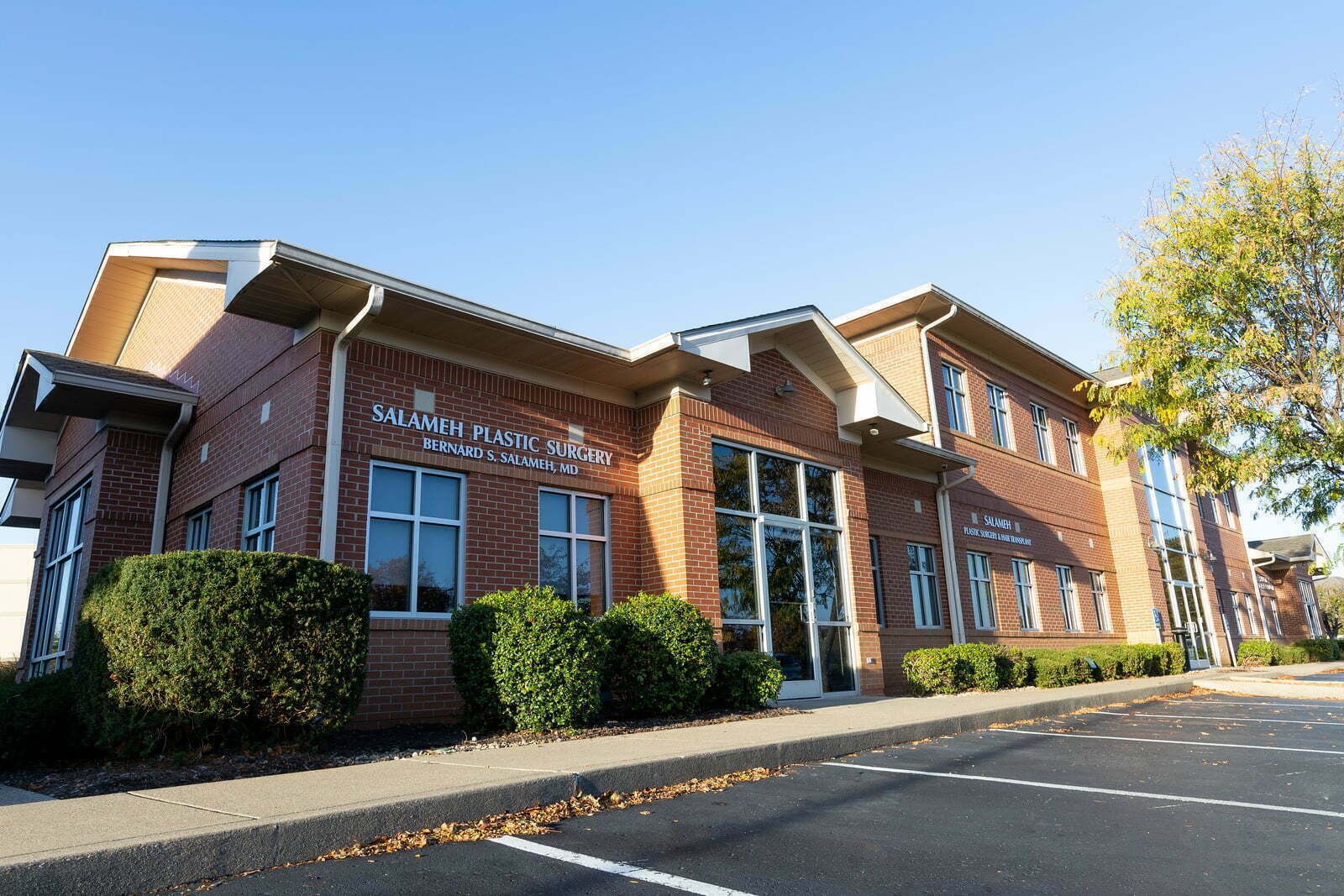 Our different types of breast implant surgeries are performed by the top plastic surgeons in Kentucky, we assure you that you're safe! Dr. Bernard Salameh is double-board certified by the ABPS (American Board of Plastic Surgery) and takes your safety and comfort seriously. Our surgeons are recognized as the best plastic surgeons in Bowling Green, KY and they will go to great lengths to ensure you're satisfied with the results regardless of the procedure you pick.
Salameh Plastic Surgery Center is considered the best plastic surgery in Evansville, Indiana, and the top breast augmentation Bowling Green, KY, has many years of expertise and has conducted hundreds of surgeries on various patients. The fact that there are two centers located in Kentucky and Indiana allows it to be more accessible for people wanting to undergo procedures like Lipedema, Liposuction, and various breast, body, and face surgeries.
Salameh Plastic Surgery Center has earned an outstanding reputation for excellent work and great consultations that take into account the patient's needs while guaranteeing their safety. You can view the breast implants before and after images or the Salameh plastic surgery reviews on our website.
Conclusion
Most women say that it takes 3-4 months for all of the swellings to go away and there may be some firm spots or bumps that you can feel. Usually, this is a normal part of healing. While swelling may go away after the first few months, scars from surgery can take almost a year to fade and soften completely.
Talk to our plastic surgeons in Bowling Green, KY, and to our surgeons that do breast implants in Evansville, Indiana about any scar treatment systems they may recommend, and use these as instructed. For many patients, the recovery time feels short when compared to other types of surgery. However, it is important to plan the time needed to recover. Make sure to follow the recommended instructions from your surgeon so that you can achieve your best outcome!
Salameh Plastic Surgery Center has plastic surgeons that do payment plans for our patients from the consultation up to the breast enhancements surgery who will give you the best breast implants payment options and an unforgettable experience! We are also plastic surgeons that accept patientfi and credit care.
Schedule a consultation with us by clicking this link at Salameh Plastic Surgery Center, or call us at (270) 904–7791.