Achieving the body that makes you look — and feel — like your most healthy, beautiful, and authentic self can be rewarding but challenging. Plastic surgery can play a significant role in helping you reach your goals, but there's still a great deal to consider. What are your objectives in considering plastic surgery? What procedures are likely to yield the most effective results for your body type? And, of course, what plastic surgery should you get that will give you the results you desire? 
To help you navigate the landscape of plastic surgery with ease (and maybe even a little anticipation), we've answered some of the most common and relevant questions below. Here's how to decide what plastic surgery you should get, and what you need to know.
What Are Your Objectives for Plastic Surgery?
While it may sound obvious, determining what plastic surgery you should get is largely contingent on what you hope to achieve. Do you want a more defined jawline or a more youthful facial appearance? Are you hoping to restore a healthy, trim physique that preceded excess weight gain or pregnancy? Have you always dreamed of an hourglass figure or enhanced bust that elevates your natural shape? 
While there are multiple ways to narrow down what plastic surgery you should get, plastic surgical procedures are often grouped into three general categories:
Facial Procedures
These can include everything from rhinoplasty (the surgical reshaping of the nose) to blepharoplasty (also known as eyelid surgery), and more. Facial procedures can often be performed with minimal downtime, and a little often goes a long way in terms of achieving a significant aesthetic impact with relatively minor surgeries. 
Body Procedures
From dramatic overall transformations to specific problem areas, body procedures can range from liposuction and tummy tucks to targeted procedures like arm and thigh lifts. When considering what plastic surgery you should get, body procedures are often a good choice for achieving both medical and aesthetic goals. 
Breast Procedures
Breast procedures are so popular (and transformative) that they warrant their own category. These procedures are used to achieve an ideal bust, whether that means increasing or decreasing breast size or lifting breasts for a more youthful appearance. They include breast augmentation, breast reduction, and more.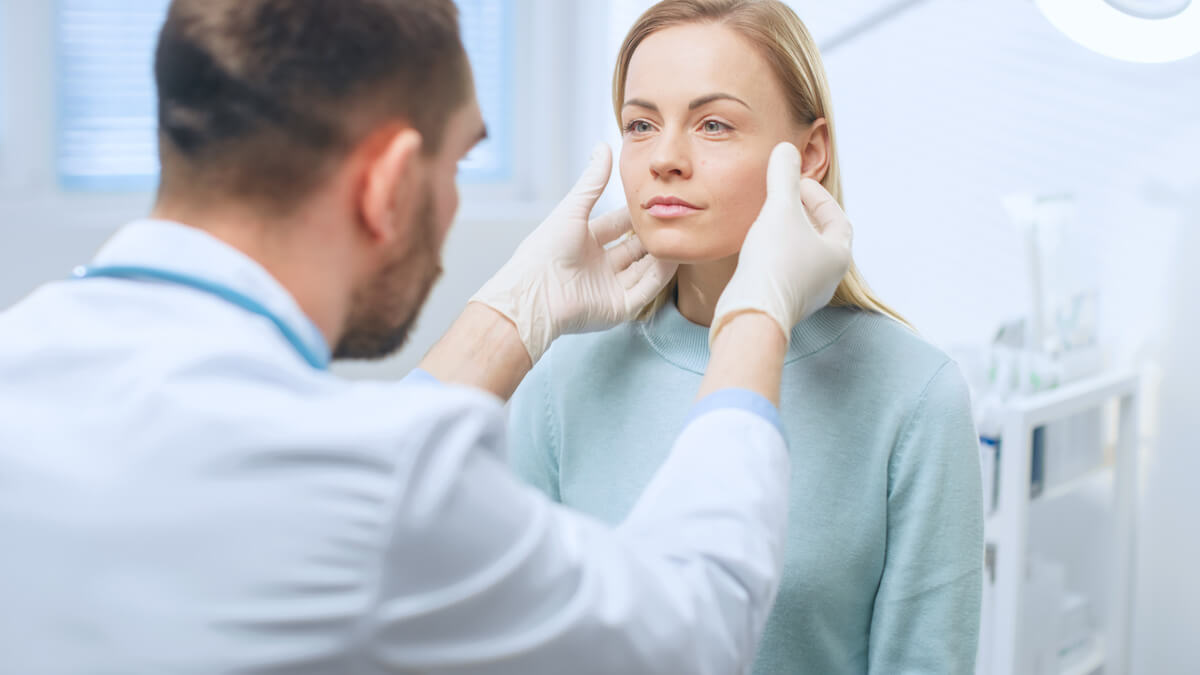 Which Procedures Are a Good Match for Your Body?
Starting with your objectives is an important step in determining what plastic surgery you should get, but there's more to consider. Not all procedures are right for all body types, and it's important to discuss your specific medical history with your plastic surgeon to arrive at healthy, achievable goals. For example, as the American Society of Plastic Surgeons points out, liposuction candidates should be nonsmokers within 30% of their target weight and should be free from medical conditions that may hinder their ability to heal. Likewise, breast augmentation candidates should have fully developed breasts and be neither pregnant nor nursing at the time of surgery.  
How Much Downtime Are You Willing to Undergo?
While it's easy to focus only on the results, what plastic surgery you should get may also depend on the experience and recovery period of the procedure itself. Mommy makeovers, a popular set of procedures customized to meet your individual goals, can entail 3-4 weeks of limited physical activity. Less extensive procedures, such as facelifts, can have recovery times of around 1-2 weeks. Always discuss how much downtime to expect with your medical practitioner so you can prepare accordingly. 
Which Procedures Is Your Plastic Surgeon Qualified to Perform?
It may sound obvious, but what plastic surgery you should get may depend on what's available in your region. Certain procedures, like 360-degree liposuction, have a limited number of board-certified plastic surgeons who are qualified to perform the procedure. Of course, it's also important to seek out testimonials and before-and-after examples demonstrating that your plastic surgeon is skilled at the particular procedure or procedures you're considering. 

What's Your Post-Procedure Plan?
It's important to keep in mind that plastic surgery represents one piece of the puzzle in maintaining a healthy, sustainable physical appearance. As you consider what plastic surgery you should get, talk with your plastic surgeon about what diet, exercise, and lifestyle changes will support your procedure. By taking time to make a plan, you'll be far more likely to enjoy the results of your plastic surgery and to look and feel like your best self for years to come. It can also be valuable to consider which noninvasive procedures and MedSpa treatments might pair well with your chosen surgery, allowing you to continue to rejuvenate your appearance over time. 
To receive a custom consultation about what plastic surgery you should get, get in touch with Salameh Plastic Surgery today.